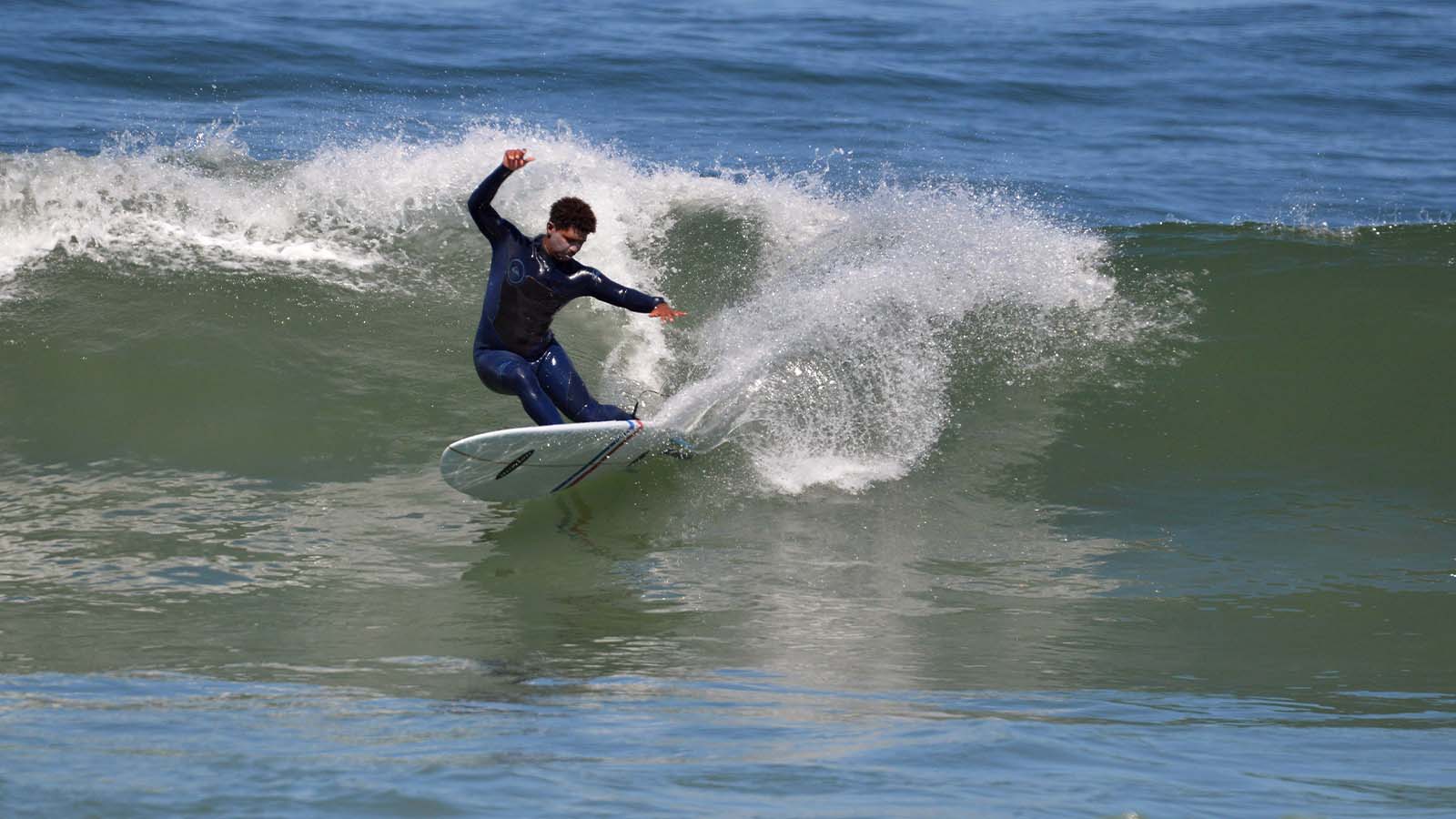 Norden 2022 Surfboards Preview
Retail Buyers Guide: Surfboards 2022 Retail Buyer's Guide
Brand: Norden
Interviewee: Andy Wirtz-Founder & Owner, Product Designer
According to the Surfboards Market Share and Size 2022 survey, the market "is poised to grow by USD 2.72 bn during 2021-2025 progressing at a CAGR of 7%". Do you sit in that growth range? Beyond? Below?
I think in 2021 we grew a little more then that.
Which category(ies) is(are) performing most within your range: entry-level, high-perf, midlengths & retro crafts, funboards?
With us it will always be the entry level and intermediate market.
Modern&retro fishes + midlengths sort of stole the game in 2021. Do you think the fad is likely to fade, and do you foresee a newcomer in 2022 as far as surfboard design is concerned? (hint: 80's design updates)
Designs go full circle and will come around again. Not sure about the 80ties but maybe the 90ies with performance longboards and high volume winged fishes. Generally the ride all mentality will stay and people will always have something alternative in their quiver and will not only stick to one surfboard type.
Do you do longboards? If yes, can you help up see where this segment is going: on the one hand, we have high-end glassed retro-like logs which appeal to the cool kids, and on the other hand, a strong market made of EPS-sandwiched more focused on intermediate surfers, aka big daddys. Right or wrong?
Yes,we do a lot of longboards. The more authentic designs carry the image of longboarding, like nowadays all the single fin stuff but at the end the all-round longboard that can be ridden with 1 or 3 fins, that have more forgiving rails and sell at an acceptable price are the once that sell the most.
Construction wise, do you have anything new to bring on the table for 2022 (materials, process, finishes)?
We are pretty set with all our construction methods but we mix them up amongst the models. We will have extra floaty performance oriented funboards for 2022, the Time Machine AIR and the PigWale AIR(coming in fall), they catch waves effortless and still turn. We always say, they float like a foamy but surf like a shortboard. THE AIR construction is a super light EPS core, glassed with different layers of fibreglas and unidirectional carbon stringers, the key though is the volume distribution of these models.
Even for brick&mortar shops, an online presence is compulsory nowadays. Do you have any tips for retailers so they can buy&build a consistent offer? (range sorting, preorders, dropshipping, etc.)
Preorder wisely, stick to your brands and don´t get lost in special offers as the demand is still very high. Online is the key market now but surfboards are still bought in the shop where customers can see the product.