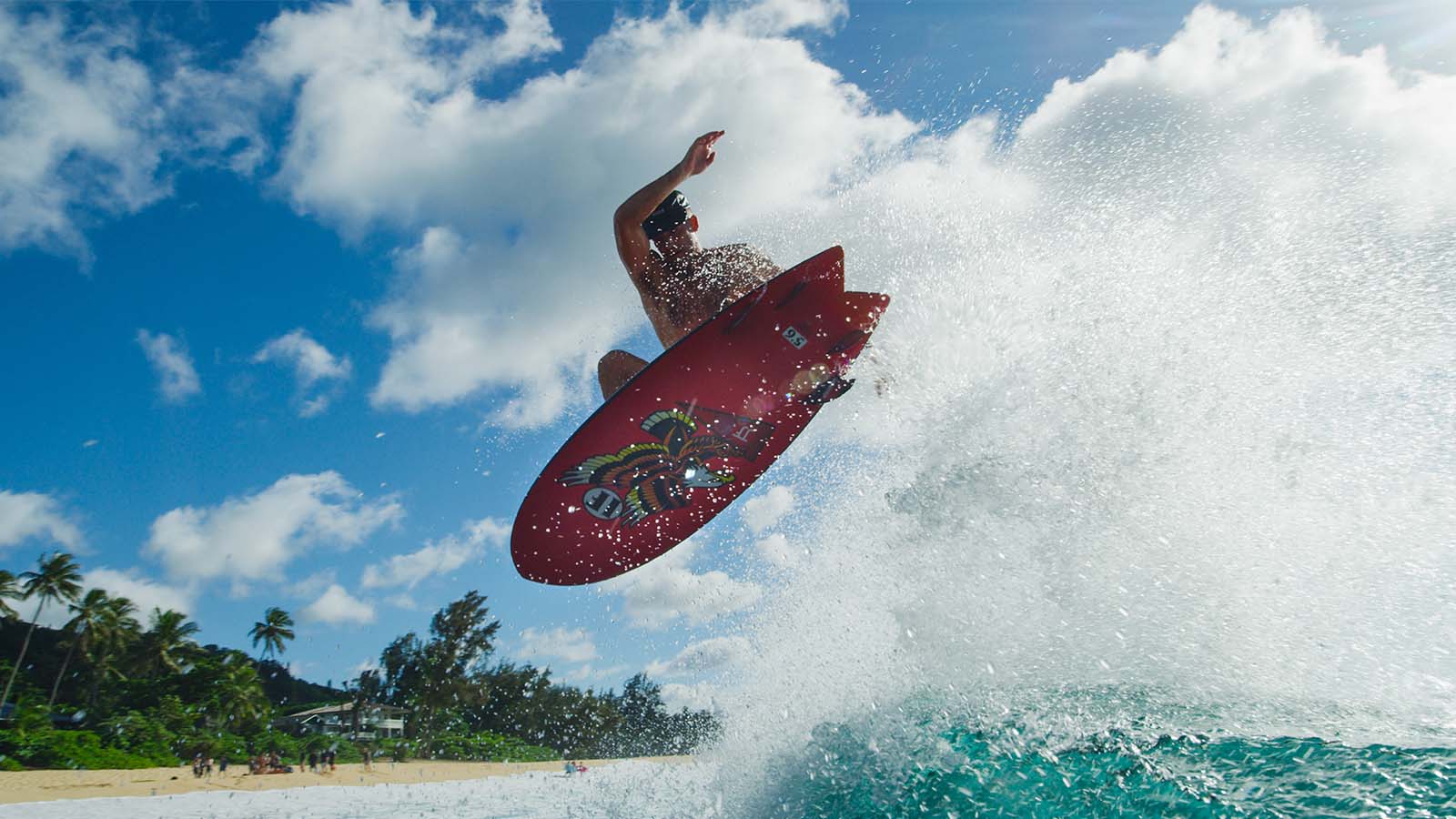 Pyzel 2022 Surfboards Preview
Retail Buyers Guide: Surfboards 2022 Retail Buyer's Guide
Brand: Pyzel
Interviewee: Rémi Chaussemiche, Marketing Europe
According to the Surfboards Market Share and Size 2022 survey, the market "is poised to grow by USD 2.72 bn during 2021-2025 progressing at a CAGR of 7%". Do you sit in that growth range? Beyond? Below?
Pyzel Surfboards has been having a double digits growth in 2021 and we are looking at the same for 2022. Our goal is to keep on going like this for the next 2 to 3 years.
Which category(ies) is(are) performing most within your range: entry-level, high-perf, midlengths & retro crafts, funboards?
Pyzel Surfboards have always been more high performance driven, there for our best sellers are performance boards both High perf (Ghost, Shadow and Highline) and daily drivers (.  That said we also have in our range some models fitting the other product categories: funboard (Astro pop, Gremlin and Happy Twin), midlength (Midlength Crisis), Retro (Astrofishp).We cover the entry level surfboards with JJF By Pyzel, where we proposed a full range of soft tops from 9' Log to 5'foot fun summer board and all the fun stuff inbetween.
Modern&retro fishes + midlengths sort of stole the game in 2021. Do you think the fad is likely to fade, and do you foresee a newcomer in 2022 as far as surfboard design is concerned? (hint: 80's design updates)
I think those boards are definitely here to stay, they are fun to ride and can seduce many people. It will probably peak in 2022. That said I don't think this trend will remain as strong as it has been for past 2 years. Once it will past the novelty fame some people will stick with it some other will go back on their good old traditional shortboard. For 2022 I think we will see an evolution of the midlength trend going to a bit shorter version of them, playing with fins and channels adding more versatility and performance edge to those boards.
Do you do longboards? If yes, can you help up see where this segment is going: on the one hand, we have high-end glassed retro-like logs which appeal to the cool kids, and on the other hand, a strong market made of EPS-sandwiched more focused on intermediate surfers, aka big daddys. Right or wrong?
We have one Longboard in the range: The Log. A modern version of a classic single-fin log, it's made to get maximum glide, both paddling and riding, for easy trimming in the smallest of waves and still has enough maneuverability to ride it when the surf picks up.We cover intermediate surfers'needs with JJF BY PYZEL, we have a log in 3 different sizes 9'0, 8'0, 7'0. The 8'0 and 9'0 can be ridden single fin or 2+1 . The boards are made of Eco fiberglass / epoxy construction and wrapped in soft durable grippy EVA. Rails are hand finished and all boards features central wood stringer and future fin boxes for a better Funformance feeling. A perfect mix for intermediate surfers…
Construction wise, do you have anything new to bring on the table for 2022 (materials, process, finishes)?
For 2022 we are focusing on 3 main constructions that we have been working on for the past few years
Electra lite – Our ElectraLite Epoxy Tech boards are built to replicate the ultra-light weight feeling of a Pro board, but with a bit more strength and durability than an ultra-light PU. They are handmade in the U.S., light and strong, with an engineered flex that is designed to last.  The light weight makes this construction an excellent choice for board designs that are meant to be ridden in smaller, weaker waves. We use Stringerless EPS blanks and Epoxy resin (both help to minimize environmental impact), custom designed Web-Fused Carbon reinforcement strips on the bottom and deck for long lasting, resilient flex memory, and we glass them with 4 ounce bottoms and 6/4 ounce decks with combo of E and S cloth. The result is a very light board with an excellent strength-to-weight ratio, added flotation for better paddle power, with a fresh and lively feel.
Darkart – Dark Arts construction boards are hand shaped stringer-less EPS blanks which are vacuum bagged complety wrapped in Carbon Fiber with 4oz fiberglass cloth under it on the deck.  This method creates a unique combination of flex, ultra light-weight and durability that is unlike any other construction you will find.  Our team riders have boards  that have barely dented on the decks after dozens of sessions and countless airs! The finsihed boards look like something from the future, beautiful black carbon with a flat matte finish, and the light weight will blow your mind when you pick one up.  Dark Arts craftsmanship is next level and we are stoked to work with them to see the progression of the boards as we move forward together.With JJF By PYZEL, boards are made of Eco fiberglass / epoxy construction and wrapped in soft durable grippy EVA. Rails are hand finished and all boards features central wood stringer and future fin boxes for a better Funformance feeling.
Even for brick&mortar shops, an online presence is compulsory nowadays. Do you have any tips for retailers so they can buy&build a consistent offer? (range sorting, preorders, dropshipping, etc.)
I think it is important to work on the consistency in range sorting, working in depth on each model selected is key to generate better sell thru.The good thing with Pyzel is the reduced range of boards that simplify the offer and allow retailers to work deeply every model they select. Even if Pyzel is organized to maintain relatively short delivery time, the production/delivery time has beenchallenged by the sanitary and geopolitical situation, I think pre-orders are key to insure sufficient and on-time offer.