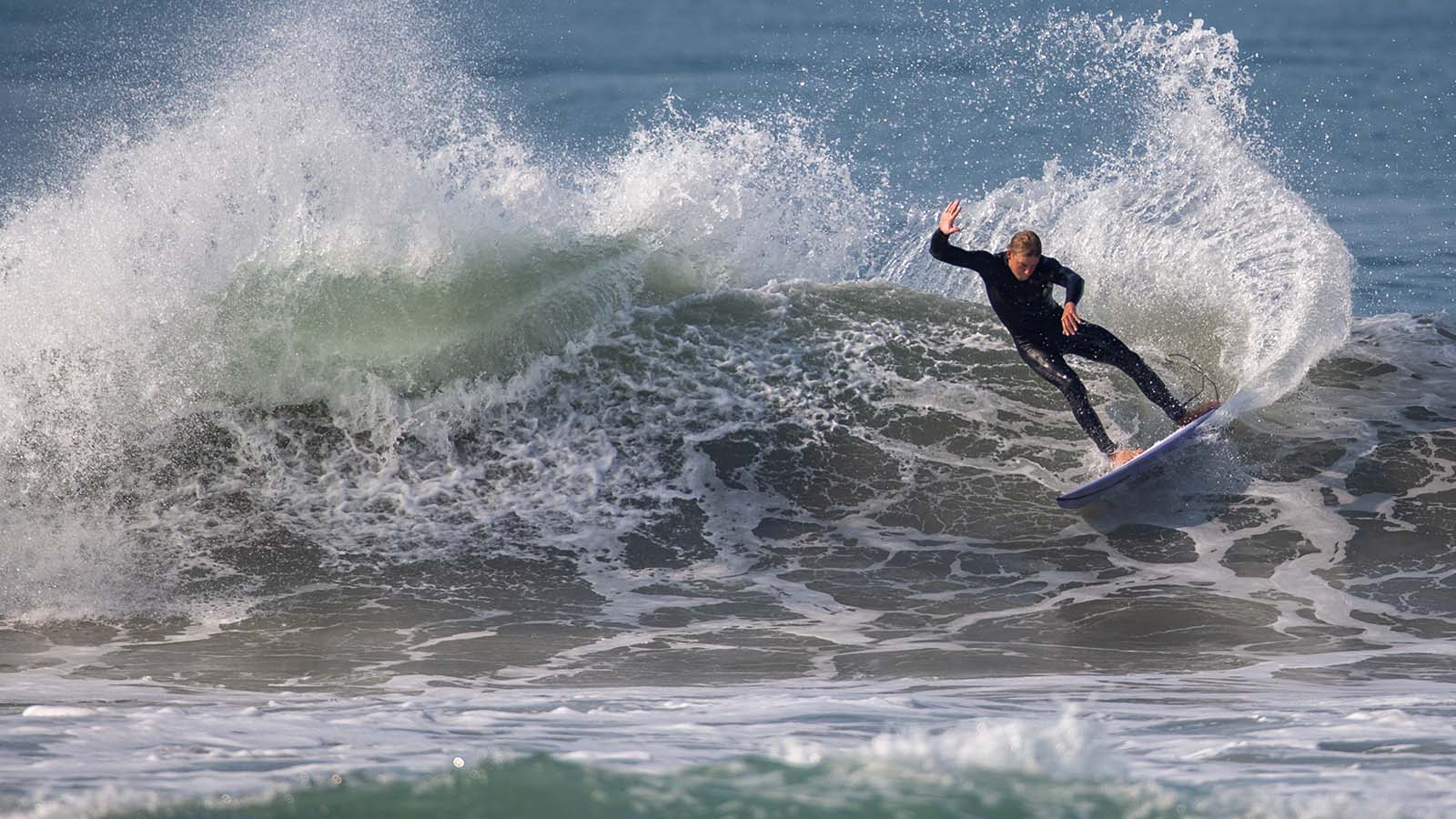 Surftech 2022 Surfboards Preview
Retail Buyers Guide: Surfboards 2022 Retail Buyer's Guide
Brand: Surftech
Interviewee: Bryce Frees, Marketing Director and Kerry Powell - Jorcani Surftech Brand Manager
According to the Surfboards Market Share and Size 2022 survey, the market "is poised to grow by USD 2.72 bn during 2021-2025 progressing at a CAGR of 7%". Do you sit in that growth range? Beyond? Below?
Yes that is a good estimate of growth. KP:Year on year in Europe we are above this prediction however we are expecting to see a post pandemic adjustment. This will be buoyed by new brands, and new lines but 7% is a good estimate in that time frame.
Which category(ies) is(are) performing most within your range: entry-level, high-perf, midlengths & retro crafts, funboards? 
Most of our growth is in entry level and alternative shapes. KP We have a great offering across all of these types of boards and all are performing strongly.
Modern&retro fishes + midlengths sort of stole the game in 2021. Do you think the fad is likely to fade, and do you foresee a newcomer in 2022 as far as surfboard design is concerned? (hint: 80's design updates)
We think people are going to expect a wide range of surfboard designs and will look for shapers and brand who excel at making everything. KP: These kind of shapes are still hugely strong for 2022. With crowded line-ups everywhere people are maximising wave count with paddle power and volume.
Do you do longboards? If yes, can you help up see where this segment is going: on the one hand, we have high-end glassed retro-like logs which appeal to the cool kids, and on the other hand, a strong market made of EPS-sandwiched more focused on intermediate surfers, aka big daddys. Right or wrong?
The answer is obvious. Merge the two. We see the longboard community coming together and strengthening around principles the two camps share. Style, fun, speed and nose riding. Differences and will seem less important.    ,,  KP: With the resurgence of longboarding with younger surfers still gaining momentum it's hard to separate the 2 camps. Brands offering a wide range of shapes and constructions are enabling surfers of all ages and abilities to enjoy and continue enjoying the sport.
Construction wise, do you have anything new to bring on the table for 2022 (materials, process, finishes)?
We expect our Tuflite, Softop and Dual Core constructions stand out in the market this year.
Even for brick&mortar shops, an online presence is compulsory nowadays. Do you have any tips for retailers so they can buy&build a consistent offer? (range sorting, preorders, dropshipping, etc.) 
All of the above are great options and we provide them based on retailer needs.It's important that shops realise they need to order stock rather than relying solely on brand warehouses. While the supply chain is still suffering the safest option is getting pre-orders in particularly on best sellers. Containers are selling out well in advance of arrival. The flux of this is that delays are happening on product arriving into shops. Allowing customers flexibility and payment terms can help meanwhile product is in process it can soften the cost of expensive new equipment but requires patience on behalf of the end customer. With online shopping people are used to getting everything at the touch of a button. This is where the 'brick and mortar' skills and customer relationships of surf shops are still as much needed as ever.