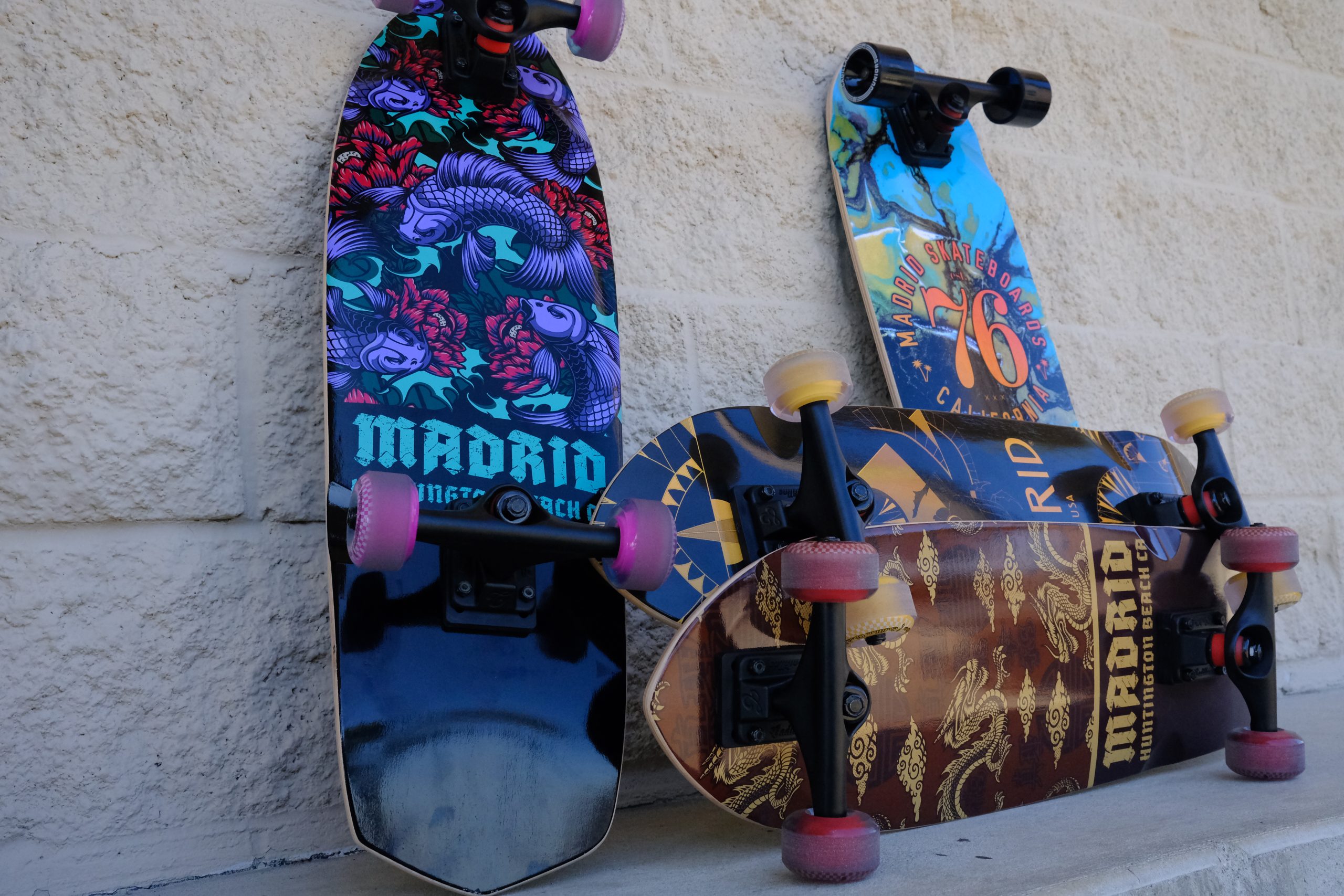 Madrid 2023 Cruisers Preview
Retail Buyers Guide: Cruisers 2023 Retail Buyer's Guide
Brand: Madrid
Interviewee: Shane Maloney
Is the hard goods overstocking issue affecting cruiser brands like it is with skateboarding?
Yes it's all connected since most shops sell a variety of boards.
How is the European cruiser market faring in comparison to the US?
From what we hear, Europe is dealing with a lot of financial stress right now caused by the war. Our core shops are still picking up our featured items but we're seeing more consistent sales in the US.
Are surfskate and cruiser brands starting to cross over more?
We're currently partnered with surfskate adapter company Waterborne so our customers can use any of our boards as surfskates.
Commuting or cruising the park? What are your boards primarily aimed at?
The whole appeal of cruisers is that they can go wherever you go, whether it's the skatepark, work, school, etc. Our cruisers are meant to be the companions that never leave your side!
What are your collection themes for SS23 and what stories are you most proud of?
Our 2023 cruiser shapes are all head-turners featuring everything from surf inspired designs to wacky coffin shaped decks.
What shapes and board sizes are currently trending?
Turning retro boards into cruisers is what we're seeing most from our customers
Is the cruiser market still mainly focusing on complete set-ups?
No, it's about 50/50. Lots of people want to select all their own parts.
Is sustainability a theme for this season?
No
What are the cruiser must-haves for retailers to get in the coming season?
Madrid Skateboards
Prism Skateboards
Cadillac Wheels
Blood Orange Wheels
Caliber Trucks
Waterborne Surf Adapter
Best Sellers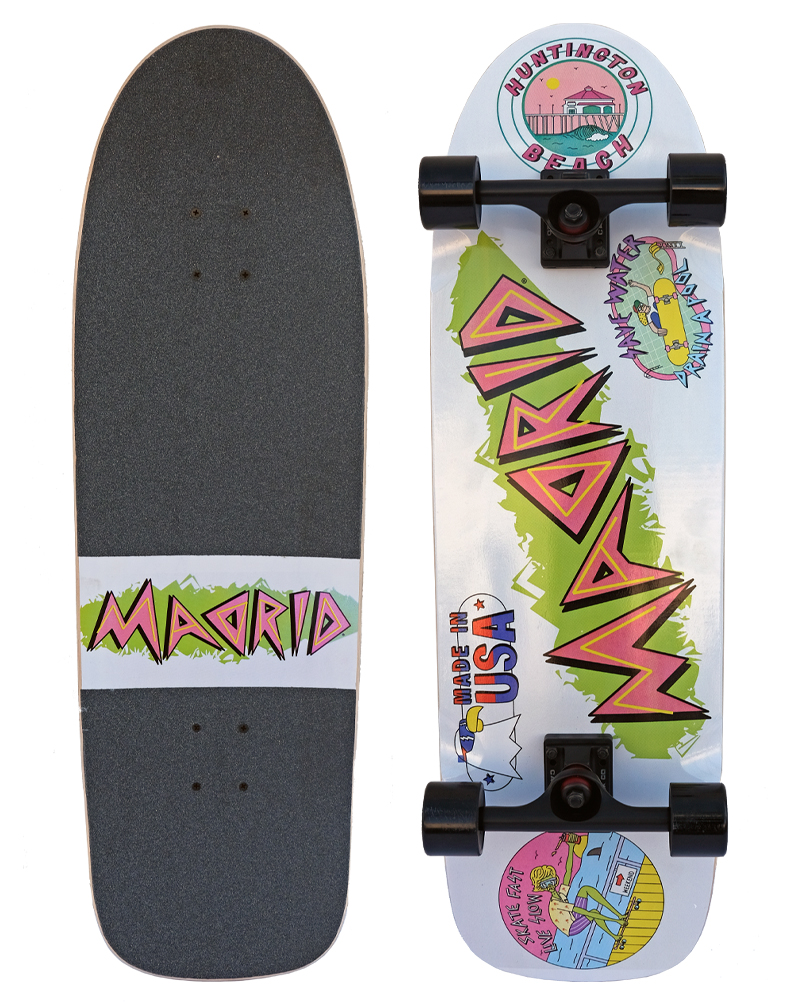 Madrid Skateboards Turbo Cruiser
At 9.8" wide, the Turbo is a beast of a board that's perfect for bigger feet or those who just like a little more room to maneuver. From ditches to backyard pools, there's nothing that the Turbo can't handle. The 'Sticker Bomb' graphic highlights our love for Huntington Beach and the skateboard lifestyle.
Length: 33″ Width: 9.8″ Wheel Base: 16″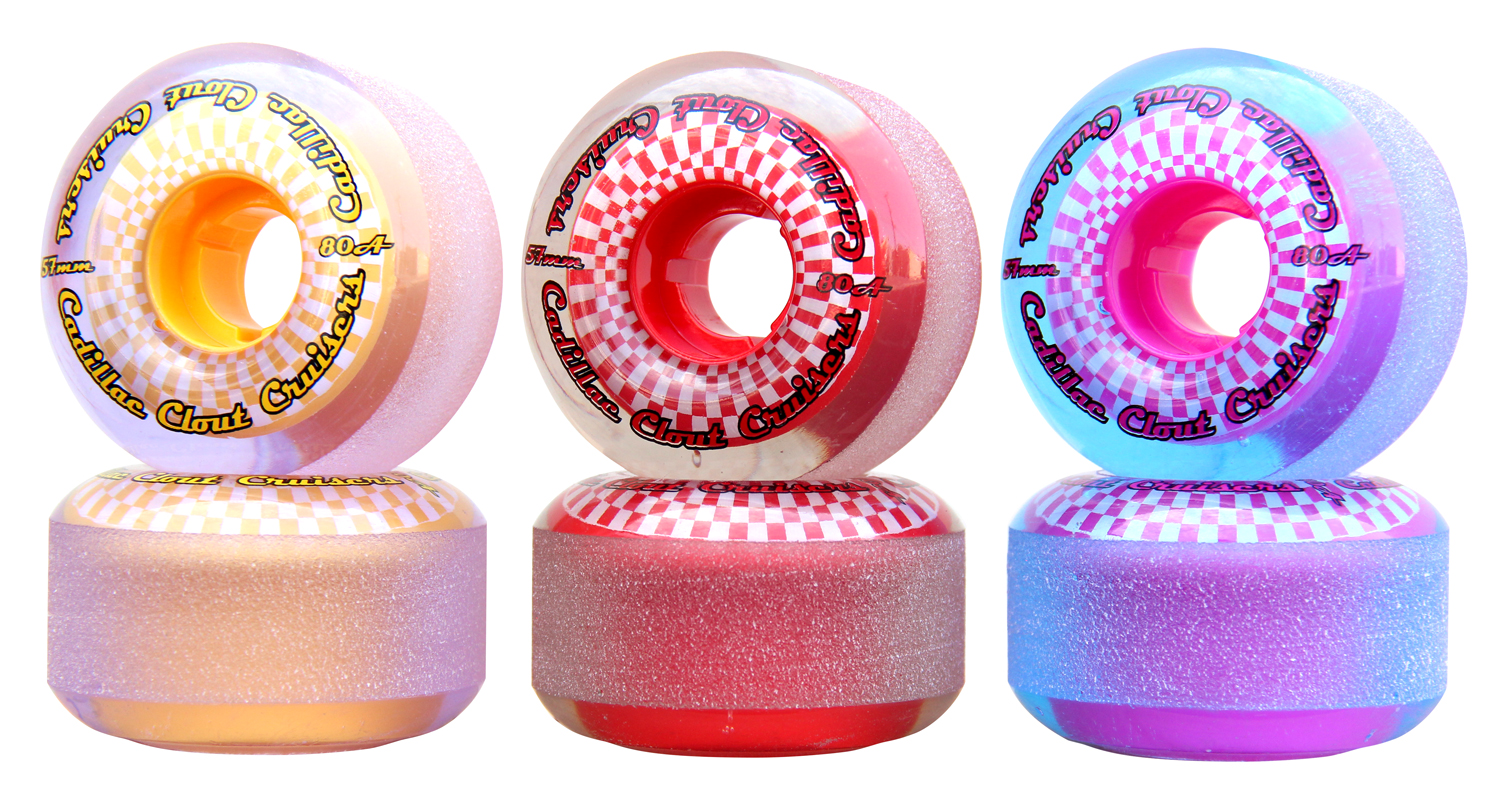 Cadillac Clout Cruisers
With a checker-printed hub and stoneground surface, the 57mm Clout Cruisers are perfect for cruiser setups and filmer boards. The 80A urethane is super fast and smooth, even over rough pavement. Get your Clout up!
Made in USA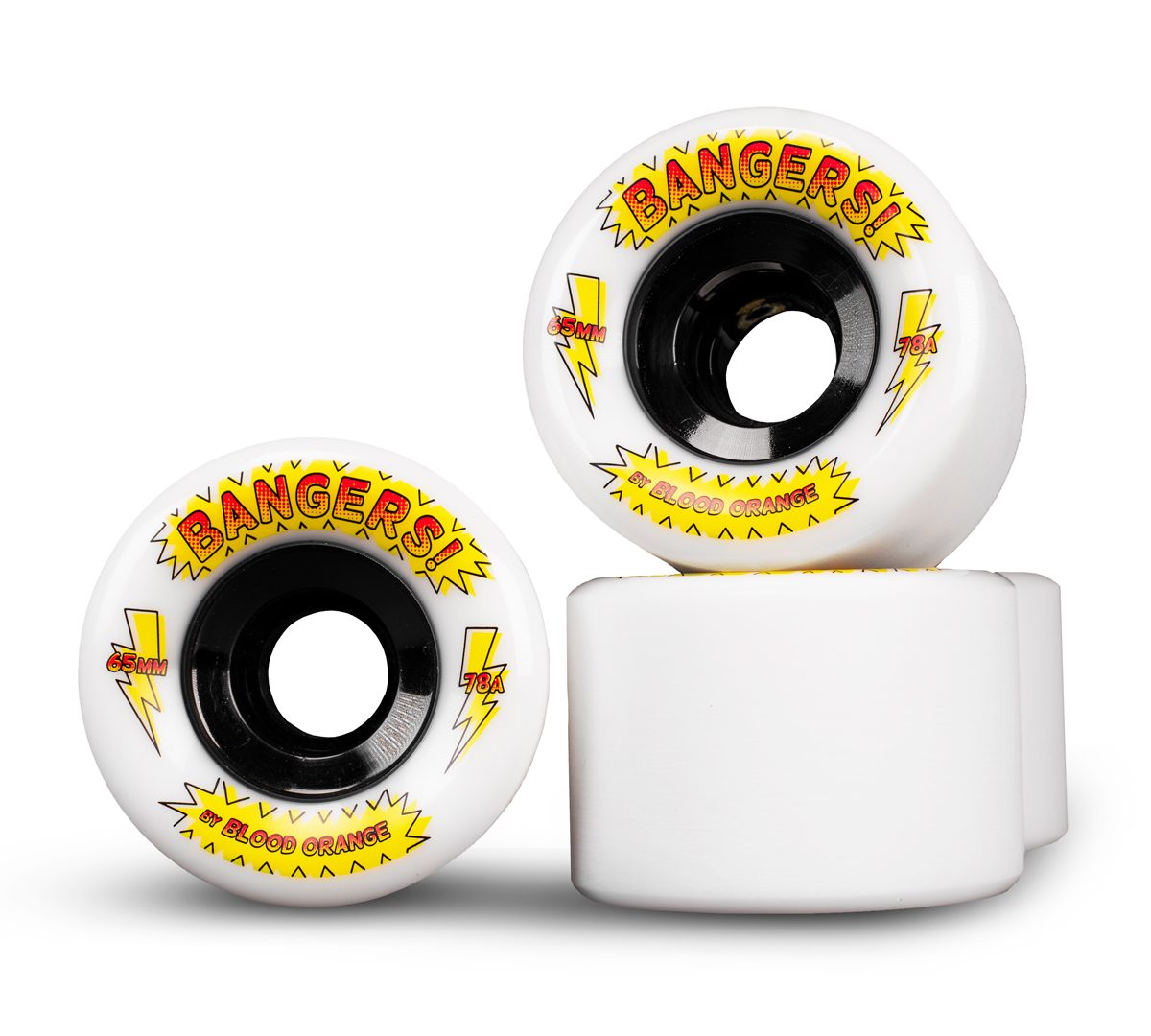 Blood Orange Bangers
Wheels that slide easily and have a long lifespan are all the rage these days, and it's easy to see why. As prices go up, people want more BANG for the buck out of their wheels. Introducing the BANGERS. Our longest lasting urethane formula yet. With an easy and friendly slide that will keep those slippery-wheel enthusiasts stoked and a reinforced core and tough urethane that'll last under the punishment of freestyle skating. With a price point that you'd be hard pressed to beat somewhere else, it's hard not to choose Bangers.