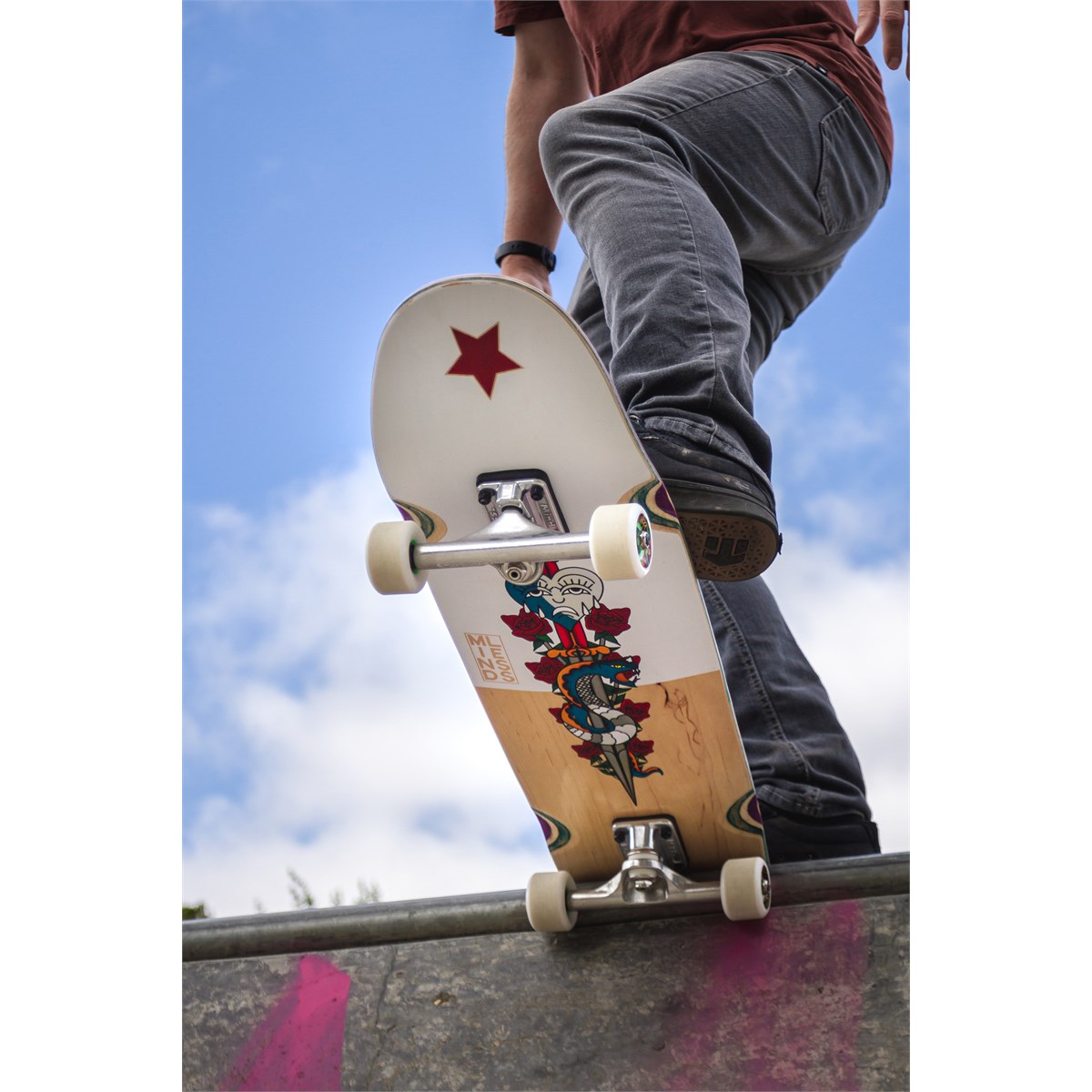 Mindless 2023 Cruisers Preview
Retail Buyers Guide: Cruisers 2023 Retail Buyer's Guide
Brand: Mindless
Interviewee: Andy King, Brand Manager / Design
Is the hard goods overstocking issue affecting cruiser brands like is with skateboarding?
Yes – our main issue is it's delaying our ability to launch products we have ready and waiting.
How is the European cruiser market faring in comparison to the US?
We currently don't deal with the US.
Are surfskate and cruiser brands starting to cross over more?
We have always supplied both, we aim to cater every niche of the 'longboard' scene.
Commuting or cruising the park? What are your boards primarily aimed at?
As above, we have boards for every type of rider
What are your collection themes for SS23 and what stories are you most proud of?
We have a 109mm Gen X truck range in ready to lauch, aimed at the higher end cruiser market. Our Gen X trucks have been a massive investment, allowing us to reduce the amount of 'off the shelf' trucks used in our cruisers.
When launched, our exclusive Gen X SKP truck will be available in 109mm, 139mm, 149mm and 159mm, allowing us to have a cruiser board suited to everyone's needs that perform with proper geometry.
What shapes and board sizes are currently trending?
Surfskates are still selling very well for us in asia.
Is the cruiser market still mainly focusing on complete set-ups?
We only deal with complete set ups
Is sustainability a theme for this season?
It must be a constant theme in every brand development
What are the cruiser must-haves for retailers to get in the coming season?
A lot of retailers have been forced to take stock by a select few brands, clogging up the industry, we'd hope retailers will remembers those brands who didn't force hands and restock on cruisers that they've been unable to for a while.