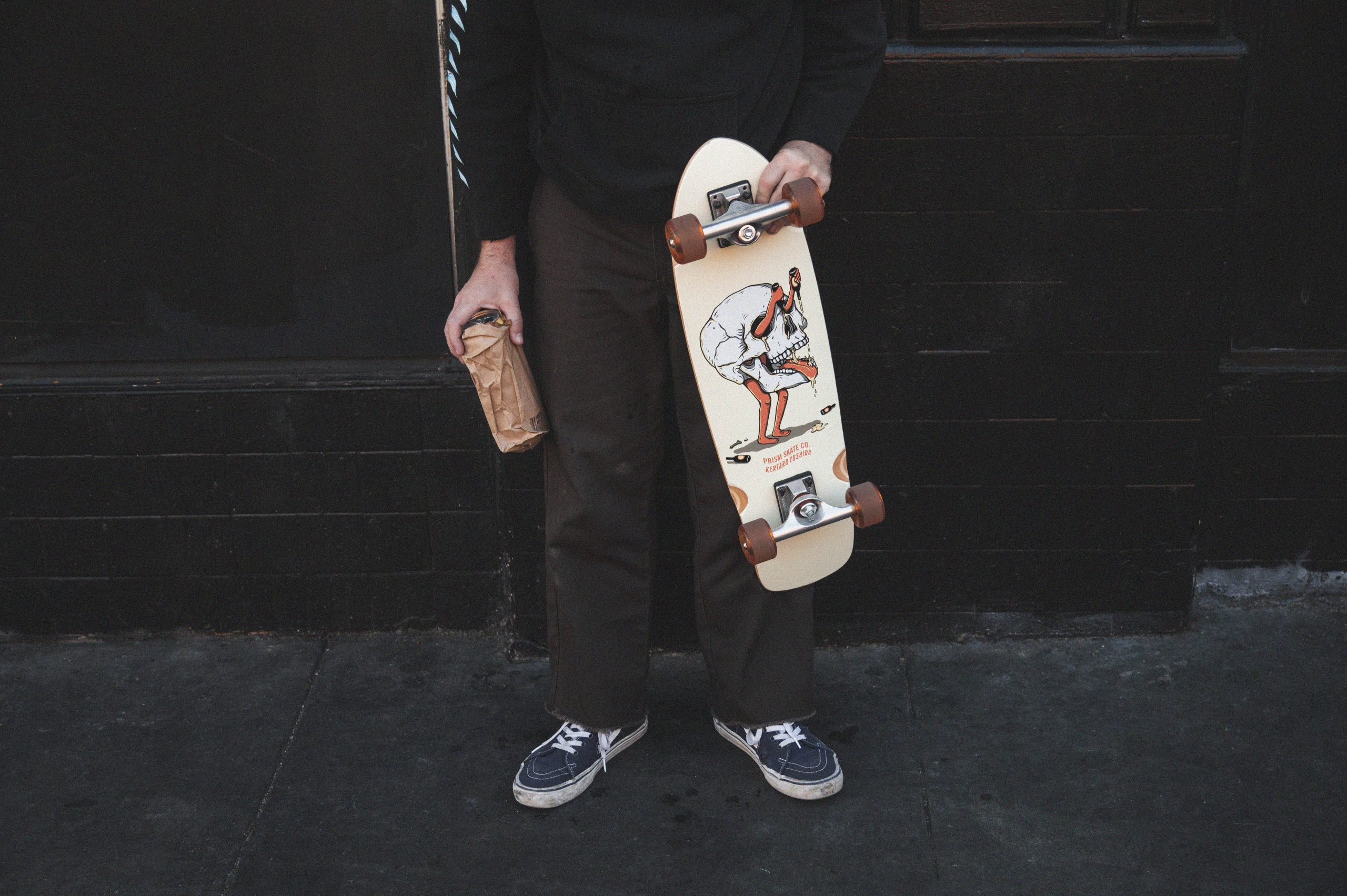 Prism 2023 Cruisers Preview
Retail Buyers Guide: Cruisers 2023 Retail Buyer's Guide
Brand: Prism
Interviewee: Liam Morgan, CEO
Is the hard goods overstocking issue affecting cruiser brands like is with skateboarding?
Yes, but it feels like these issues are just now starting to lighten.
How is the European cruiser market faring in comparison to the US?
The same if not worse. Distributors seem to be stuck with more hard to move, low quality product. The state of the economy also seems to be hitting them harder.
Are surfskate and cruiser brands starting to cross over more?
Yes. More and more cruiser brands are now offering surfskate models.
Commuting or cruising the park? What are your boards primarily aimed at?
Commuting, with a couple fun park focused shapes.
What are your collection themes for SS23 and what stories are you most proud of?
Artists that we dig doing graphics and skateboards that are fun for every skill level of rider.
What shapes and board sizes are currently trending?
It seems minis have bee hot the last few years but longer more classic shapes are selling well again.
Is the cruiser market still mainly focusing on complete set-ups?
100%. The average cruiser buyer wants to have everything set-up the right way for them.
Is sustainability a theme for this season?
Yes, we work with manufacturers that focus on ethical production practices.
What are the cruiser must-haves for retailers to get in the coming season?
A mini with kicktails, drop through/down, and a classic pintail shape.
Best Sellers
Prism Kentaro Revel 36 and the Prism BJ Series Captain. With these two boards in your shop, you'll have all your bases covered and show customers you are in the loop.