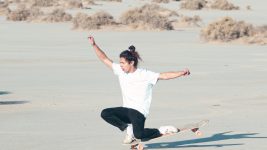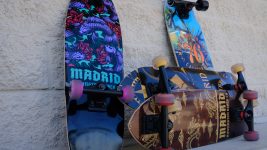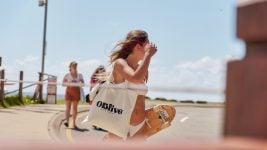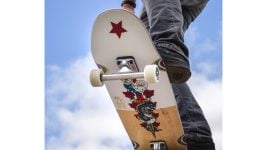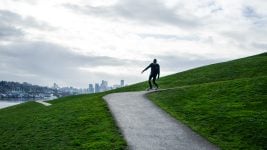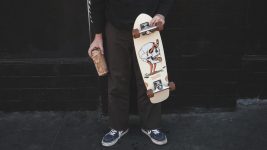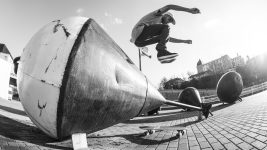 Cruisers 2023 Retail Buyer's Guide
With the winter drawing in and the days getting shorter, we're already looking forward to spring and the drier, lighter days on the horizon. Cruiser boards are a big hit right now, both for commuting and the avid beginner wanting a more stable entry into the world of skateboarding, so let's take a look at what cruiser brands will be offering next season with our Cruiser Retail Buyer's Guide by Source Skateboard Editor, Dave Morgan.
Market
In a similar fashion to a lot of the hardgoods market, cruiser overstock is still a very present thing, however it seems to be thawing out as shops are managing to now shift more of their overbought stock and gradually bring in the new goods. Pablo Castro, Director at Loaded Boards said: "It's still an issue and one we all need to address carefully and intelligently, but it's not all doom and gloom.
With the constant concern of inflation pressing against the wallets of the world, prudent spending is a much more common practice. When comparing the European market to that of the US, Prism Skate Co's CEO Liam Morgan said: "Distributors in Europe seem to be stuck with more hard-to-move, low quality products. The state of the economy also seems to be hitting them harder." Kris O'Brian, Brand Director at OBfive said: "The current situation has been heavily effected by inflation and the cost of living and most key retailers are overstocked but are slowly moving through their inventory." This doesn't mean however that the market is necessarily struggling. On the contrary, it seems the cruiser market is still pushing along, albeit slowly for some, with a quiet summer predicted by certain brands. Interestingly, it seems like the cruiser market is bettering its hard-wheeled counterpart on occasion, with Ivan Garcia Arozamena, Product Manager at Miller Division actually saying "we notice that cruisers and surfskates are selling more than skateboards". This isn't surprising, as for a beginner, the notion of a larger, more stable board with softer wheels is much more appealing as a first base. 
Cruiser/Surfskate crossovers?
The majority of cruiser brands are now also catering to the surf-skate boom that has spawned from the corona skateboarding influx we're all still riding out. Pablo from Loaded said ,"there does seem to be a continuum between skateboards, surfskate, cruisers and longboards with more inclusion and overlap than we've ever seen before." With many brands offering either surfskates as a complete option, or modifications to adapt their current cruiser boards into surfskates, it's great to see these two similar, yet very different worlds colliding." Timothy Mackey, General Manager at DB Longboards noted that, "you see more and more brands with high angle RKP trucks that provide a surf feel but not truly a surfskate." 
On the subject of adapting one's cruiser board, Madrid Skateboards have recently partnered with surfskate adapter company Waterborne as Shane Maloney, Director at Madrid explained: "Our customers can use any of our boards as surfskates." I guess the similarities between cruisers and surfskates are many, and a lot of brands are beginning to combine the two into the same bracket, or at least giving customers the option to do so. Brands like Mindless have always supplied both styles of board, as they pride themselves on aiming to "cater for every niche of the 'longboard' scene" as Andy King, Brand Manager / Design at Mindless explained.
Commuting and/or cruising?
Something that has always intrigued me coming from a skateboarding background is how people use their cruiser boards and how brands cater to these needs. Be it commuting to work or cruising the park – as shapes and sizes differ for each – how are brands choosing to focus their energy?
Loaded say their boards are designed to push the boundaries of what a skateboard can be – from dancing to downhill and so on. Pablo said however "we are putting a lot more effort into commuting as we do think cruisers/longboards are important parts of the solution." Loaded will be releasing their biggest wheel yet – the 'Dad Bod' – coming in at 105mm and created to make every push go that much further. This is sure to be a game changer. Kris from OBfive agreed saying "Our Cruisers and Longboards are mainly designed for the daily commuter in mind." The idea of getting rid of the car for your daily commute is fantastic in my opinion, and as Timothy from DB said: "'We're most proud of our large line of commuter boards with large wheels that will get you A to B fast and comfortably," which I think addressed this perfectly.
Bustin Boards out of the US have been focused on all styles of skate – recently including e-boards too – for 20+ years now and as Ian Paugh- Shop Manager stated: "Cruising, downhill, park, street, pump track, commuting 10 miles to work; it's all skating to us."

Collection Themes & stories

Mindless will be releasing a new SKP truck series, the 'Gen X'.  Andy from Mindless explained that "these trucks have been a massive investment, allowing us to reduce the amount of 'off the shelf' trucks used in our cruisers." It's good to hear brands are aiming to provide all levels of skater with top quality products, as we all know that starting on low standard gear is detrimental to progression. Kris from OBfive spoke of several bold new prints coming in for SS23, most notably the 'Mullet' – pulling inspiration from 80's culture: "From Atari style video graphics and colour schemes to one of the most prevalent looks rocked by the cool kids today."
Shapes & sizes
On the subject of shapes, it sounds like a lot of brands are favouring smaller, wider boards that give beginners more room for stability & advanced riders that bit more to play around with for aggressive carves. Ian from Bustin Boards said "I see a lot of people riding old school shaped boards again – they have a lot of character and a lot of feel. They're just fun." With the resurgence of 80's shapes throughout skateboarding, it's only logical that cruisers will follow suit and start to play with wider, wackier shapes. Shane from Madrid agreed, saying, "turning retro boards into cruisers is what we're seeing most from our customers."
Completes or…
Cruiser boards are usually bought as a complete set up, as Liam from Prism explained: "The average cruiser buyer wants to have everything set-up the right way for them."  Ivan from Miller Division furthered this point, saying "since it is not a board that has to be very technical, the best choice is a complete as the price is always going to be much better and the configurations are already well-proven for their correct use." There will always be those who choose to build their own cruisers from old skateboard parts, so there will always be a need for individual parts as well, however it does seem to remain that complete cruisers are the biggest in demand.

Sustainability
An ever-pressing matter in the industry is the constant strive to be more eco-conscious and it's good to hear that brands are trying to implement new ways to produce and package their products. Ivan from Miller explained that "we continue with our treatments of using wood from sustainable forests, as well as the treatment in the assembly line and in the papers of the labels, catalogues, etc." Ian from Bustin Boards said perfectly, "if we can experiment with new construction elements and designs, and that ends up saving a few trees, I'm down." 

With all being said, it looks like SS23 will be a thriving season for the cruiser market. The overstocking issues seem to be easing off, and with some wild new innovations and adaptations to the already solid products brands are putting out there, things can only go up from here.