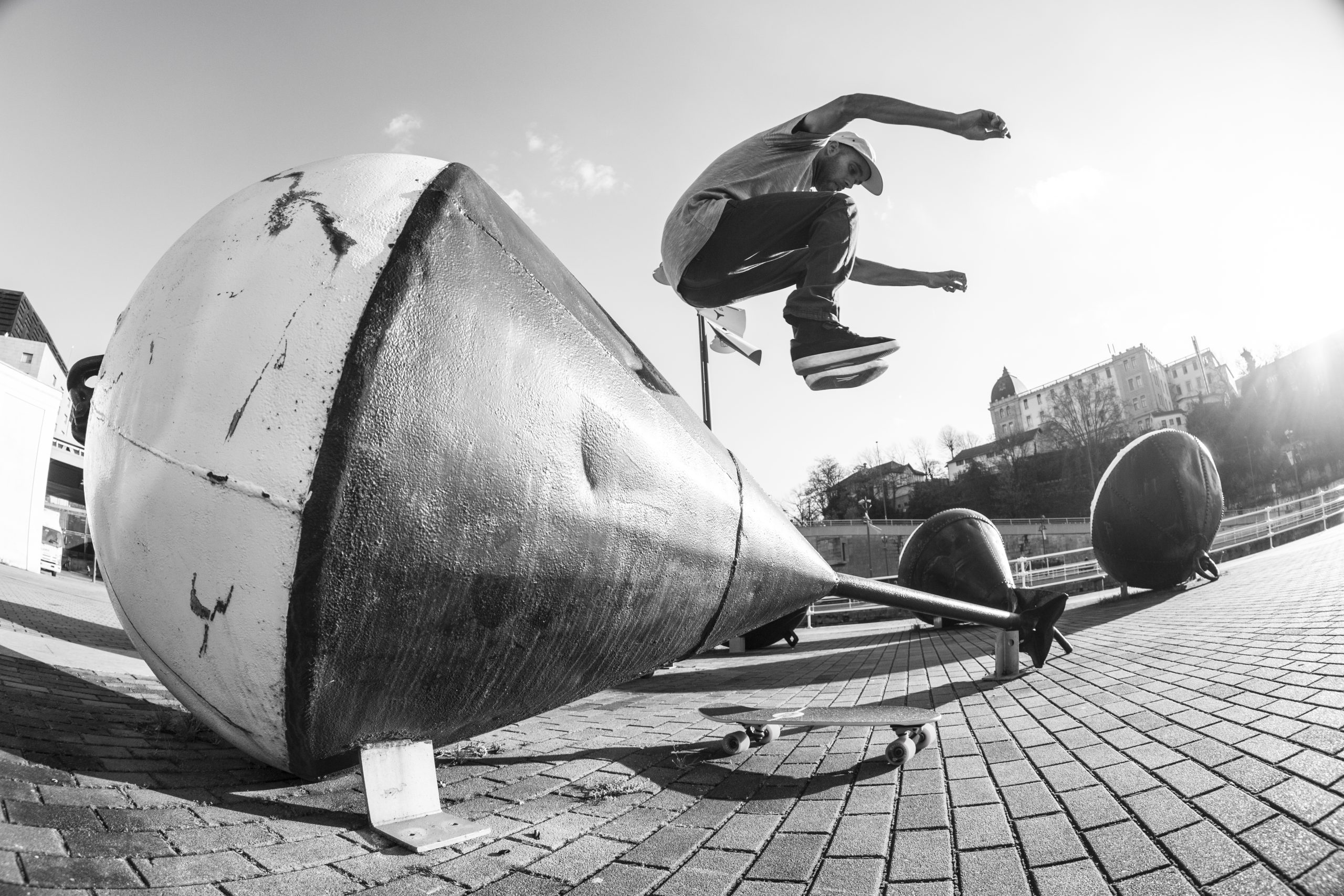 Miller Division 2023 Cruisers Preview
Retail Buyers Guide: Cruisers 2023 Retail Buyer's Guide
Brand: Miller Division
Interviewee: Ivan Garcia Arozamena, Product Manager
Is the hard goods overstocking issue affecting cruiser brands like it is with skateboarding?
I think that although skateboarding is booming more than ever and there are many more confident riders than riders who ride cruisers and surfskates, we notice that cruisers and surfskates are selling more than skateboards, although it is indeed affecting but not as much.
How is the European cruiser market faring in comparison to the US?
I don't know the United States market well, but the Latin American market is also very stocked and sales are slow.
Are surfskate and cruiser brands starting to cross over more?
Actually a surfskate is a cruiser but with a small variation, which is the front truck with a different geometry that makes it turn more. I think it's good that both types exist, the cruiser to feel the real skate, without so much turning, perfect displacements, banks, ramps… and the surfskate to feel very tight turns and at the same time also to use it as a cruiser.
Commuting or cruising the park? What are your boards primarily aimed at?
I think they are not used as much to go to work. I think they are used more in free time, yes to get around but in free time and thus enjoy the route doing some turns or going down and up curbs, some grind… hehe… They are skates to enjoy in a relaxed way.
On the other hand, they are also widely used, especially surfskates as a way similar to surfing and by coordinating the body well, it can be similar to asphalt to water, the truth is that the movements are so similar, using any inclined plane, slope, bank, etc. They are also used in pump trucks and are also perfect for carving in any transition, especially in all types of bowls, with corners, extensions, etc. The truth is that they can give a lot of play on all types of terrain, whether on the flat or in transitions.
What are your collection themes for SS23 and what stories are you most proud of?
As we always do at Miller from the beginning, we follow the same line, casual, fun, colorful and everything that takes you away from the serious, boring, of work. Skateboarding is fun.
What shapes and board sizes are currently trending?
On the one hand, there are the boards that simulate a surfboard, swallow tails, slightly pointed nose, and with surfboard designs.
Then there are the boards with more practical shapes, a generous width, a good tail, just what you need underfoot.
I don't think they have changed much compared to this year and the past, they are timeless concepts that work perfectly and vary a lot when you have good forms and you have already experienced enough to know what works best.
Is the cruiser market still mainly focusing on complete set-ups?
Yes, this is indeed the case, since it is not a skate that has to be very technical, the best choice is complete since the price is always going to be much better and the configurations are already well-proven for their correct use.
Is sustainability a theme for this season?
As sustainability has been very important for a long time, every day more and more and we continue with our treatments of using wood from sustainable forests as well as the treatment in the assembly line as well as in the papers of the labels, catalogs, etc.
What are the cruiser must-haves for retailers to get in the coming season?
Of course, surfskates are essential today in any gliding store, simply having a good assortment of sizes for each rider and also a variety of designs.
Best Sellers
Soul Jade 31,5" long by 9,7" wide, single kick, medium concave, new XRKP II trucks,… Whatever your weight, height or skating style, you will enjoy all terrains – its size makes it perfect for all skaters.
We are proud to present Pablo's "Pro model" surfskates. From a young age, skateboarding was also an important part of his life. Today he has his own "surfskate", to continue training out of the water… All the possible extras that a surfskate can have come as standard on the "Pablo Solar Pro Model". Double kick, medium concave, 32,5" x 10", digital print grip, new xkrpII trucks, transparent wheels
The new Leticia Canales Pro Model is ready for all kinds of manoeuvres! Whether open cutbacks os closed turns! As Leti says, it helps you improve surfing movements on days when there are no waves. Its measures of 31'' x 9,8'' make it an all-terrain surfskate! LET WORLD!