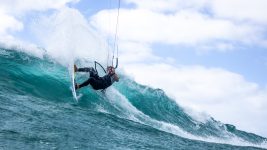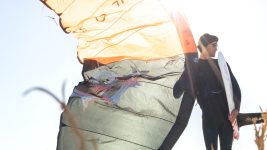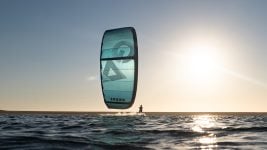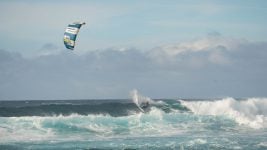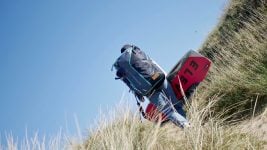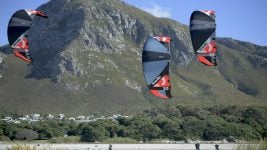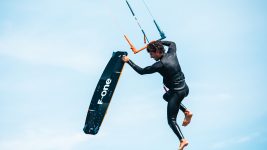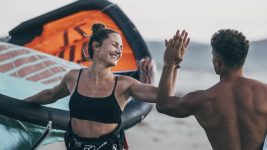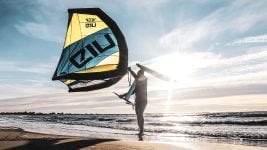 Kiteboarding 2022 Retail Buyer's Guide
Innovations keep pushing kiteboarding forward. The only limitation is the availability of raw materials to bring these innovations to the marketplace. By Rocio Enriquez.
Big Air continues to drive growth. Its popularity, boosted by big competitions, relies on the spectacular nature of the discipline. Viewers are as excited watching the jumps as riders are to boost them. New measuring devices and dedicated gear have enabled riders to push their limits. The level has exploded. "We've seen effortless double kite loops on a twelve meter, previously unheard of!", says Cai Wagget from Ocean Rodeo. This trend is driving the development of lighter yet strong materials for kites and boards. Foiling keeps growing as well. The ability to take advantage of any wind conditions is too good to pass on. The Olympic status of the modality has sealed the deal. There is an added appeal in the crossover capabilities of this discipline into winging or foil surfing. Big Air and kite foiling are where most brands expect their growth. They are the areas getting bigger chunks of the R&D budgets.
Kites.
Every brand aims for lighter material, yet robust and still affordable. R&D is extensive, but results are not always convincing. Performance cannot be compromised. There are other factors that developers need to keep in mind. "It's important to find the material mix that makes the kite lighter but also dynamic", says Robert Bratz from Eleveight. Nevertheless, there are successful projects on the market already. Ocean Rodeo kick-started Aluula some time ago. It remains at the forefront of material innovation. Light Aluula composites not only allow for light wind riding. They also influence the performance and handling of big wind kites. This year all their kite models are available with a full Aluula airframe. They claim they are 50% lighter than other kites, with improved response and control. Duotone has had great success with their SLS and D/Lab series of premium materials. "If we could organize more raw material, we could probably sell about 20% more", says Philipp Becker. Crazy Fly has invested in the brand-new TerTex material, two times stronger than Ripstop and 40% lighter than Dacron. It can be found on all their struts, central strut, and wing tips. Fluid introduces a new custom fabric this year as well.
New construction ideas are boosting performance even with traditional fabrics. F-One redesigned the trailing edge using Dacron and doubling the stitches per inch, improving the bar feeling. They stabilised the flight by adding vertical panels on its side to reduce cloth deformation. Gaastra has had a great response to the ultra-light triple ripstop canopy with special PU coating. It minimizes water absorption and maximizes tear resistance and stability. Cabrinha uses high performing Nano-Ripstop in each kite. This ultra-durable canopy material provides long-lasting lifespan and rigid performance.
Versatile kites are popular. Many brands report their best-selling models as all-round kites. Reedin has done well with their Supermodel. It performs equally well in underpowered foiling and overpowered Big Air, including strapless and wave riding. "Our philosophy has always been to have a kite that does it all. If a kite is good, it will be good for all types of riding", says Co-Founder and Head of Design Damien Girardin. Cabrinha's most popular style, the Switchblade, is full of performance features but still user-friendly for all levels. The new design increases performance and handling. North has a new iteration of the Reach, in which they introduce a new lighter Dacron exoskeleton. They have tweaked the arc design to offer a snapper response, more direct steering, and more dynamic recovery. The result is a kite that boosts, loops, surfs, and foils. Most importantly, it performs on all levels, from novices to seasoned pros. Eleveights' RS freeride kite is popular for its versatility. Fluid has added an all-rounder to their line-up, the new Air. Nobile is very satisfied with their new one strut, light wind kite, The One. "The One won The Kitemag curveball award due to its insane manoeuvrability and light wind abilities", says Jan Korycki. Gaastra's namesake also experienced a great demand. Their One kite is now offered in added smaller sizes. This expands the wind range and enables its use by lighter riders and foil riders as well. F-One's best-seller was the Bandit, for its versatility too. Good for freestyle, mega loops and freeriding. Gin takes versatility beyond the water. "The new Marabou is a hybrid kite that can be used on land, snow and water", announces Tiana Laporte. Gin also offers the Spirit and the Instinct HB, good for snow kiting and foiling.
Some Big Air specific kites have experienced good sales too. It is the case of the Machine kite by Slingshot, the XS kite by Eleveight, and the Sky model by Fluid Kiteboarding. Freestyle and wake style kite Pulse by North has been redesigned. It now features lighter bladders in sizes ten metres and up. It performs better in light wind conditions. It also has excellent high-end power and the lightest bar pressure out of all their kites. Slingshot has experienced a wild success with their foil model UFO V1.1. It sold out instantly every time they managed to fill up stock.
There are innovations in kite accessories. Reedin reports success of their DreamStickX control system. Clients can use it with any kite brand to take full advantage of the MonoBloc system with auto-swivelling. Ocean Rodeo has refined their pulley systems, bridle designs and build. The result is an even lighter and more robust kite. Their 2022 Roam comes complete with new Roto Bridle Performance Kit for enhanced pivot turning. The Flite and the Crave have refined their wing tip shape to provide more lift, control, and smooth power delivery. North's Navigator Control System has had over twenty small refinements for 2022. It has a unique interloop system that allows you to switch disciplines in moments, no tools required. It has one bar and a choice of five loops. They have introduced a new Standard Freestyle Loop with finger that you can use for both freeriding and unhooked riding. For freestylers, they offer an extra-long loop with no security finger. Both freestyle loops come complete with the Freestyle Leash Ring. This allows you to hook back in quickly without the leash getting in the way. Lastly, they have upgraded the geometry of the HyperFlow Inflation Valve. It is now easier to grip the valve lid in colder conditions. Cabrinha has new ceramic pulleys on their updated bridle design. This speeds up the turning, while offering a slightly lighter feel on the bar.
Boards.
It's not just kites getting lighter. Weight reduction is the quest of every board brand. A lighter board helps everyone. Big Air fans jump higher. "Big air customers are looking for a board with a lightweight and powerful pop", says Maëlle Riccoboni from F-One. Lighter boards also improve performance in light wind conditions. "Larger board sizes with lighter construction allow all users to enjoy riding with all weather conditions", says Jan Korycki from Nobile. Lightness cannot compromise strength, though. Construction is as important as material.
Duotone has experienced great success with their D/Lab construction, particularly in their surfboards. The pure surfboard feel it offers has won the trust of many a customer. F-One had a great response to their SlimTech technology. This allows them to create very thin and light boards that are also very resistant and offer great board control. They offer two models in this construction: the surfboard Magnet and the kite foiling carbon Pocket. Their most popular board, however, is the Trax Carbon, due to the popularity of Big Air. Gin announces a new board, the Geek. It is built in Switzerland with the same state-of-the-art technology used for skis. Cabrinha is proud of the construction of their Ace Hybrid twin tip. This free riders' favourite mixes a pauwlonia core with honeycomb foam. It offers a very lively underfoot feeling. The core is locked at the top and bottom with unidirectional carbon strips, creating an explosive pop. Also for free riders we find North's new Prime, Astra, and Trace. The redesigned Prime has a rounded outline and narrow tips that allow you to edge and track upwind with ease. The single concave at the bottom provides a controlled and even flex. It is stiffer between the feet, with forgiving tips for a splash-free ride and softer landings. North has also redesigned the Focus and the Flare. The new Focus has quad-concave channels running all the way into the tips, a progressive rocker and a squarer, flatter outline. It delivers exceptional traction. For the new Flare, they have placed the strap inserts down the centreline, so riders can mount their boots in either direction. This extends the lifespan of the board. Fluid's bestseller is the XTR, a full carbon board with real gold and silver colouring and no spraying. Goodboards has attracted a lot of attention with their new ACT (Anti-Chop) technology. Their collaboration with Boomtag that equips all their boards with an NFC chip is also popular. Gaastra's best-seller is an all-rounder, the Watts, suitable for advanced riders as well as less experienced ones. It is followed by the freestyle, high-performance Pact, and the easy-to-use Blend, perfect for light wind performance. Reedin's most popular styles, the Kev Pro and the SuperE twin tips, are designed with comfort and grip in mind. They are proud of the quality of their EU produced boards. They build their twin tips in Poland and their wave boards in Portugal. Slingshot has sold their Misfit and Formula V1 boards very well, but it is their foil boards they have seen flying off the shelves. Foil boards have meant good business for many a brand. Crazy Fly introduced the lightest pocket foil called Pure at only one and a half kilos in 77cm. The have extended their Cruz hydrofoil range, now offering three front wings in 690, 1000 and 1200 cm2. This way they cover beginners and all the way to experts looking for speed and agility. Nobile is reaping the benefits of their patented connection system for their split boards. Their travel friendly NHP Split Board is a top seller.
Sustainability.
It is challenging to go completely green with products that are so demanding in performance, but the efforts are there. Most of the brands are ditching plastic in favour of recycled cardboard or no packaging at all. Factories are monitored for sustainable practices. Gaastra has optimised the production process to use as much of the raw material as possible. Reedin and Nobile also pressure their factories to reduce waste. Bringing production closer to the marketplace is a great way of reducing carbon footprint. Both Reedin and Goodboards speak proudly of their manufacturing in Europe. In terms of product materials, Cabrinha has swapped their standard Dyneema® flying lines for their bio-based version. This new fibres offer the same performance but with a carbon footprint 90% lower than generic HMPE fibres. They offer extraordinary strength and a high resistance to UV, cuts, and abrasion. All processes from production, to packaging and shipping, are assessed through a sustainable lens. "We have a new Sustainability Team at HQ that meets every other week", saysElliott Tauscher from Slingshot.  Brands implementing changes are F-One, Reedin, Cabrinha and Slingshot. Other brands subscribe to third party projects. Gaastra collaborates with their manufacturers. Duotone has selected two CO2 projects to get involved in. One is with rider Lewis Carthern, ambassador for wind farms. The other one is with Sebastian Romero, the first completely CO2 neutral athlete.
Retailer Support.
In such trying times, communication with the customer is the most important form of retailer support. Providing accurate, up to date information about stock levels and availability dates is key. Gaastra provides automatic stock updates. Gin has developed a new, easy B2B site to simplify the daily work. Reedin has hired a new agency for the German market to keep retailers properly served. They have increased their customer service team and developed a B2B platform to simplify relations with dealers. Cabrinha offers a direct customer service with emphasis on the availability of product information and descriptions. The second most important marketing tool is demos. F-One has test days. Nobile organises demo tours in countries where they are distributed. Reedin is increasing the number of demos they'll do this season and have secured the necessary gear for it. Cabrinha is also confident about the availability of test material for their demo events. Goodboards keeps their test stand around for 180 days a year. To them, this is the most honest form of marketing.
Stock problems have affected most brands. Raw materials are scarce and expensive, cost of shipping has skyrocketed, and there are bottlenecks in production. However, brands learned very valuable lessons from the pandemic. They have already put systems in place to smooth these difficult times. Duotone is optimizing the purchasing chain and looking into new materials and production in Europe. Gaastra has secured a steady flow of shipments into their warehouse to keep stock levels of popular products high. This is possible thanks to more detailed plans with retail partners. Nobile ordered earlier their outsourced materials. Gin has adapted some fabric colours to secure a regular delivery schedule. Reedin has nurtured their relationship with their main raw materials suppliers. Now they can organize production directly with them. Fluid found a new supplier of canopy material. Splitting their production between two factories enables a consistent flow of product. Cabrinha has clarified the delivery capabilities of their suppliers very early. This way, they make sure that their communication to the retailers is accurate. They have also reorganized their warehouse structures and container use. Overall, communication with the retailer is prioritized. Brands aim for transparency and tailored support to suit individual needs. It is the synergy of dealers and brands that move the industry forward. Brands are acknowledging this.