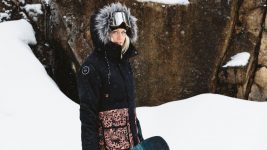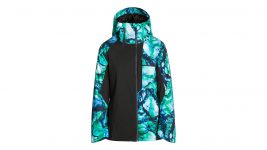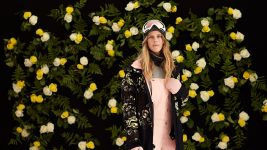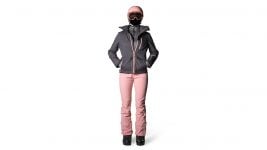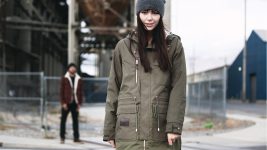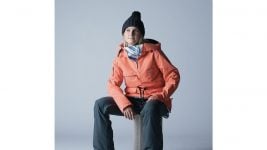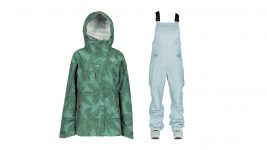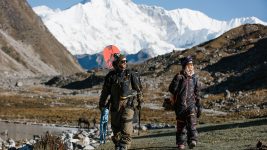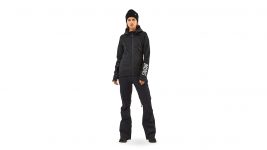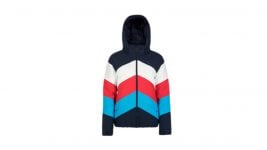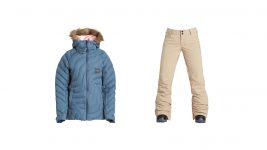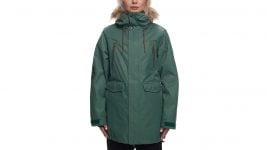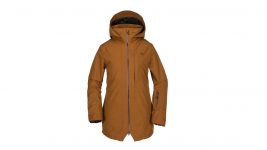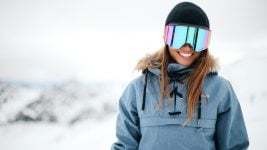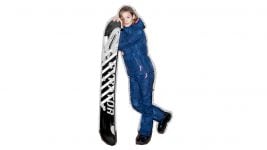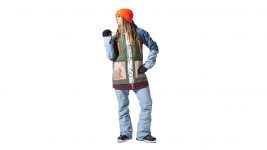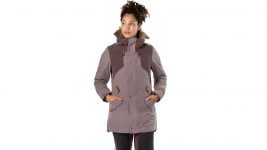 Staff Sales Handbook: Women's Outerwear 2018/19
Editor's note: Retail buyers used this guide last winter to put together their Women's Outerwear orders for this season and now we're releasing it as a Staff Sales Handbook to provide all staff with a comprehensive overview of the 18/19 Women's Outerwear category.
Your trusty snowboard jacket is so much more than just a piece of equipment to keep the snow out; it's your identity on the hill, a visual statement allowing for self expression and instant recognition. Believe it or not, every time you sell a jacket, it's the result of a considered process of research, comparison, technicity and trust assessment by today's snowboard girl, who is more informed than ever before via marketing channels, third party influencers and her peer group. Join us as we take you through the must know women's outerwear pieces for 2018/19.
MACRO TREND SUM-UP
The research into this year's collections was done via questionnaires and follow-up calls to the major players in women's snowboard outerwear. Once received, we collated submissions into this trend analysis. It's worth remembering that these collections will have been designed over the summer, and designers have historically been primarily influenced by the high fashion and catwalk scenes. Today, however, that's less relevant, as inspiration is more readily available via Instagram and Twitter – now it's possible to instantly see what riders, influencers and generally interesting or high profile people are wearing during the early summer months. There's a lot going on out there. So much so that Nikita have given their outerwear the theme of Perfect Storm. "God, there are so many trends going on these days, it's hard to just stick to one – especially with women! We pulled from 80's punk rock, military, the great outdoors, and others to make the Perfect Storm of Nikita", Marketing Manager Jenna Kuklinski told us.
Let's get to it then. The first macro trend we're calling Space Age, and it's all about futuristic materials and high-science looks. Catwalk inspirations here come via Welsh couture designer Julien Macdonald, whose collections exuded androgynous pearlescence. "For our 2018/19 collection, we pictured the universal citizen and were inspired by the universe and eclectic space travellers. We incorporated new technical innovations and our designers took inspiration from space, mutants and gravity suits. Big puffer jackets with high collars, utility details and graphics such as removable emblems are inspired by the evolution of astronaut space suits", says Brunotti's Hanna Verweij. There's lots of mono colourways, sometimes contrasted with brights. Mons Royal's black-and-white striped cuffs and hems on their colourful tech baselayers are one such manifestation; Rojo's dark winter theme sees contrasting light and dark against colour in more of a low-key way.
Looking deeper, Space Age also talks to 1950s and 1960s era endurance and human limit-pushing. L1's utterly awesome Helldiver military flight suit locks right in here, dripping with test pilot vibes. They're not expecting to do big numbers with this dark green overall, but as a brand builder, it shows that L1 is right on point. The Space Age macro trend is also about exploration, both up in space and towards remote places down here on the planet's surface. Protest's Antarctic vibe keys in well – a fusion between polar utility and colourful self-expression, snowboard jackets that wouldn't look out of place in an ice station. Leather patches and drawcords, silver zips, swishy bright parachute material linings, process yellows and primary reds make up this trend, which is also represented very well at Horsefeathers.
Space Age has a counter trend, which we're calling Ethereal Something. This one is a little less serious and techy, and has been influenced at catwalk by the kitsch palettes – heavy on Millennial Pink, of course – and girly detailing of Temperley London and others. Ethereal Something has a dreamy, surreal feel of sparkly and romantic femininity. Nitro are good here, with jewel tones for miles, as are Dainese and particularly Roxy, whose younger demographic understand this digitally-born trend better; Youtube phenomenon Poppy, anyone?
Next up is a macro trend called Beyond Sustainable. For the last decade it's become apparent, due to the thankfully-loud-voiced environmental lobby, that our species is going in the wrong direction if we want to continue thriving in our beautiful world. Things need to change on regional, national and individual levels. And generally speaking, our industry is getting better and better, probably due to the end consumer's expectation that the company making their gear aligns with their value structure. Beyond Sustainable is about brands taking inspiration from the changing world – not just trying to improve the planet through better business, but using the planet as inspiration for outerwear, both the challenges of today and – hopefully – the restored world of tomorrow. Over to Picture Organic Clothing's Julien Durant for more on this: "During our last inspiration trip to Nepal we met locals with whom we discussed the impact of climate change: we observed torrential rain and other effects up on their glaciers. After seeing this amazing country, we chose a clear concept for our 2018/19 campaign – Climate Change – to challenge the industry to fight against this big problem. We chose our way by producing products with a minimum of 50% recycled polyester or 50% organic cotton". The concept of corporate social betterment also links into Beyond Sustainable.
In addition to those three macro trends, we saw some additional constants running through this year's women's outerwear lines. The first is Tailored, notably classic pinstripes, thinner fabrics, cinch-waist jackets and layered looks, or 3CS's great Climtech HD twill fabric and old-world stretch Oxford weave. Next up, is Modern Bling which is about impeccable styling, high price points and premium detailing, and lastly Good 'Ole Days is classic US nostalgia that you'd expect to find in a Levi's or Malboro ad. A dusty Western Americana look, with baseball jackets, darkened primaries, leather and an overall heritage feel.
We also asked brands which trends they felt had run their course; whilst the mainstream are still enjoying the hiking look, glamping and outdoorsyness seem to have trended out of snowboarding; anoraks and parkas are still very present, but now they are edgier and more modern than the clumpy and unsubtle silhouettes of last year. Goodbye, second-hand dad…hello modern mountainism.
KEY LOOKS IN JACKETS
No surprises here, the more wearable a jacket is, the more it'll be used, and the higher the perceived value. Brands are all-too-aware that we already trust them for waterproofing and insulation up the hill – and since we're all feeling a pinch in the pocket right now, why not grab a do-it-all piece for riding and round town too? Enter the transition style of jacket. Drawstrings, dark colours, hidden technical features and a smooth, sleek and urbane silhouette for inherent wearability. This trend is so present that Volcom's entire line was designed with this in mind. "Our line was built to perform with style and functionality both on and off the slopes with sobriety, innovation, comfort, and technicality across the entire range. An obvious style is our best seller, the Shadow Ins jacket, which offers particular mountain-to-city versatile style," says Melanie Foulon, Volcom SW France/Pyrenees Sales Rep. We also really liked Bench's Smart Softshell Jacket with its dynamic cut lines and modern details, and O'Neill's Hybrid Snow jackets continue to rise in popularity, partly due to their integrated Firewall insulation for warmth wherever as well as city styling.
Most of this year's marketing stories – naturally – focus around the top end jackets on offer in the range, because they're the aspirational no-compromise pieces that are most effective for brand storytelling. The stuff north of 250€ is getting the most attention and interest from core consumers too. Volcom's NYA TDS Gore-Tex Jacket has a revamped Thermal Defense System and pulls no punches. Equally, their 3D Stretch Gore-Tex Jacket matches a stretch lining with a stretch membrane with a stretch shell for unrestricted flexibility and great freedom of movement. Over at Rip Curl, the Women's Pro Gum Jacket has had an update and is finished with a nice heather face fabric, and prints inspired by their Mirage bikinis.
At the top of 3CS's 2018/19 line, the Atwood 3L Parka is the one to beat, and uses their Climatec ripstop to keep riders toasty warm and incredibly dry. Warmth is – as usual in womenswear – a big story next year, and Holden's 20k Marren Down waterproof parka is for you if you get chilly fast… it's "ultra warm, ultra sophisticated and made to go anywhere", according to Marketing Director Mike LeBlanc. Durability is also a big story in top end jackets, and Nikita's Hollyhock uses 2L Stretch Cordura to stop branches, rocks and lift infrastructure damaging your threads. "But in addition to being super tough, it's also really waterproof; 20K to be exact with fully taped seams and a jacket-to-pant connect system. We're setting the bar here for what should be offered to girls, and we know that having a jacket that keeps up with them is a must. The fit on this jacket is one of our favourites, never limiting the movement of the rider, but always keeping the lines flattering and fun. We're really excited about the Hollyhock!" enthuses Jenna Kuklinski.
Whilst high science and rider-friendly features clearly stay in demand – this is snowboarding after all – the elegant, haute couture, high bling look is being offered by a couple of boardsports brands.
We were happy to see anoraks remaining very in. They don't seem to be trending very hard in menswear, but apparently female riders can't get enough of pulling their jackets over their heads. There's a really nice one from WearColour called the KJ with a clean Swedish look, and Nikita's Hemlock has an innovative easy-in, easy-out closure and eye-catching pattern up at the neck. Anoraks are rocking, and Aussie brand Rojo agree wholeheartedly: "The anorak is back in a big way this season. We've done this style in the past, but the new Takine Softshell Anorak is simple while still looking effortlessly cool both on and off the slopes. The lightweight material also means that it's a great travel item – a real multipurpose part of the range", says Rojo designer Robyn Carter.
On that note, lightweight material is popular everywhere this year, so a key part of your jackets will be thin, packable windbreaker style jackets that are loaded with tech for no compromises on the hill. Nitro's Couloir Packable will be an easy sell with a nice mélange dobby fabric, and Roxy's Breeze Jacket is a collection highlight. "This jacket is extremely lightweight and mega stretchy thanks to its strategic stretch lining panels. The jacket also has the Hydrosmart skincare technology integrated in the collar that protects your skin from the cold conditions. It's very feminine with slim fit and cozy and warm faux-fur hood", says Roxy's PLM Marion Bertrand.
KEY LOOKS IN PANTS
The industry seems to have settled on six key pant fits – baggy, straight, slim, skinny, slouch and tapered – so there's not really much new stuff in pant shapes next year. But bibs…well, if it's not got shoulder-straps, it's not worth wearing, according to every single brand in existence. Volcom's Elm Bib, Nitro's sick 3L Yamanouchi Bib, Dakine's Brentwood Bib with brushed twill, Nikita's Evergreen Bib, Holden's Lotus Bib with back zipper… an aesthetic standard has definitely been set in women's pants. The benefits of bibs are myriad and easy to understand, this might be the start of the bib becoming mainstream… until the cool kids notice and pivot back to regular pants, that is.
SUSTAINABLE ACTIONS
Earlier we talked about the Beyond Sustainable macro trend where changes to the planet influences and inspires outerwear design. We found four key industry partnerships which will see snowboarding outerwear's footprint reduced and negative corporate social impact minimised, as well as leveraging our culture's visibility and voice for the betterment of society.
First up, Roxy have partnered with Swedish ingredient brand We aRe SpinDye to make a silhouette built using a waterless dying technique. The garments are called Down The Line and are available in two different colourways. We aRe SpinDye delivers a clean, traceable and sustainable method of fabric dying, resulting in less environmental impact and improved long term wearability. Fewer inky rivers = world better place.
Secondly, merino company Mons Royale announced a partnership with ZQ Merino, who represent the world's most rigorous on-farm standards for quality, animal welfare and animal health, as well as environmental, economic and social values. This makes for happier sheep, and happier sheep make better base layers.
Next, it was great to see Volcom continue their long-standing partnership with the Boarding for Breast Cancer Foundation (B4BC), which is now a decade old. Volcom is supporting B4BC's important breast cancer awareness and education effort with three styles next year – the Costus fleece, Leda Jacket and the Westland Ins Jacket.
Lastly, Picture Organic Clothing continue working hard at protecting our playground and next year they've come up with the world's first biodegradable base layer. "Amni Soul Eco breaks down slowly in landfills, where there is a lack of oxygen. Whereas other fibres need decades to break down, it takes less than three years for this stuff to disappear from the planet. Its biodegradable property makes it a sustainable option to reduce pollution caused by waste, contributing to a better world for future generations. It's also 100% recyclable, reusable and Oeko-Tex® certified", says Picture's Durant proudly.
KEY NEW COLOURS
Right, that's the serious stuff out the way – now what about the colours? Single-coloured jackets and matching one-colour outfits are trending, but let's look at some colour groups. The Lights group features a light icy blue ethereal grey colour reminiscent of glacier interiors, and uses a sporty backup colour group which is clean and fresh – think light coral and sky blue. Aquamarine teal is brighter still, and pastel pink is very popular either leaning towards millennial pink as in Ethereal Something above or shifting towards a soft, misty rose. Finally, sprucestone is an unexpected but effective addition to the Lights group.
Next up, Earth tones continue to be important. Cumin, Space Black, the winterberry family, light denim, and L1's walnut, which is "a very dark khaki or light greyed out brown, however you want to look at it", according to their guy Jon Kooley. Bone, a fairly traditional off white, is present too. Metallics like silver and copper add interest to the subtleties of Earth.
The final significant group is Primaries, which is influenced by the re-issue and throwback sub-trend present today. Ketchup red, electric blue, industrial grey and true black are key here. Also important is yellow, either as full Beacon Yellow (via 3CS) or Holden's gorgeous Mojave, which has hints of brown and matches well with everything.
Combinations-wise, expect to see red and pink thrown together (thanks, Emilia Wickstead), siren red with merlot or even emerald and smoked pink – we saw these last two at Nitro. Brights and heathers are a popular combination, those primaries above will be offset by industrial greys and dark greens. Pop colours continue to be popular – we particularly liked Dakine's Melon and Coastal colours popping out of their earthy palette.
THE PRINTS OF THE FUTURE
As usual, there are enough prints in next year's snowboard outerwear to give an LSD-overdosed kaleidoscope a headache. Although since we're all a bit more grown up nowadays (I'm looking at you, ageing snowboarders), it's a little less playful than before. There are lots of trees, foliage, leaf and forest prints and camos, and the florals are less chintsy and darker and more structured. These two prints link in to the Beyond Sustainable macro trend. Photo prints remain on trend, and there are some nice ethnic stamps from usual suspects Roxy and Picture Organic. At the subtler end of the scale, 3CS and Mons Royale have some cool geometrics and polkas, and there are some faded-out tie-dyes that will appeal to the ex-hippie crowd.
BASELAYER
Decent outerwear is pointless if your first layer is a stinky cotton longsleeve and sketchily greying sports bra, so it's time to make sure the store is stocked with appropriate next-to-skin gear. Patagonia's Capilene Air is the most advanced baselayer they've ever made, and Sweet Protection's Alpine base layers are 100% merino and 200g weight, which makes them perfect for cold days in the mountains. They're also offering one of their baselayer pants in a full-leg length to make them appropriate for four-season mountaineering as well as shredding.
This diversity of use is an important story in baselayers; brands realise that they can be worn in many more contexts than just riding. "We developed a new type of baselayer, which is crafted to suit multiple outdoor activities. The seamless construction, bound with the natural merino wool provides a great feeling fabric against the skin while still providing excellent breathability and insulation. This is conceived for active minded people," says Dainese's Davide Brugnoli.
Mons Royale have been aware of this for years, and their encyclopaedic range is extending further still as they seek to capitalise on the equity and trust they've built through their effective merino programme. Next year's Yotei BF Powder Hood is a key piece from them. "You can ride hard in this relaxed fit hoody. With a powder-perfect SCUBA style hood, a high neck for storm protection and plenty of room for layering it's a performance garment you can hang loose in too", claims Team Manager Anna Smoothy. We're looking forward to checking it out at the tradeshows.
TECHNICAL INNOVATION
Whilst we won't delve into the category of connected wearables – we'll leave that one for FW19/20 and beyond – there are a few clever features in next year's outerwear lines that will make the mountain a nicer place. We hope Nikita patent their new Mitt Gaiter, because "once our designer introduced it to the jacket, we don't know how we were ever lived without it. It's a convertible mitten gaiter that allows you to wear it as people are used to – the traditional way with a thumb hole and fingers exposed, or you can convert it by folding the cuff up and over your fingers and creating a mitt that keeps hands toasty, but thumbs free for using your phone", says Nikita's Kuklinski.
Furthermore, the fibres in the clothes themselves are becoming smarter. Brunotti are using a lightweight waterproof insulation fibre called Clo Vivo, which improves moisture transport and retains heat. The insulation is penetrated by a series of small apertures that enhance breathability without decreasing the thermal insulated performance of the insulation. In a similar vein, Polartec's dope new Powerfill insulation uses hollow fibre construction to contain body heat while maintaining a resilient, equalized thermal layer between the colder air on the outside and the warmer temperature on the inside. It's basically double glazing for jackets, and we love the concept.
CONCLUSION
That's it; a breakdown of this year's macro trends, a focus on different jacket and pant looks, a rundown of colours and a look at some of the best innovations out there next year.