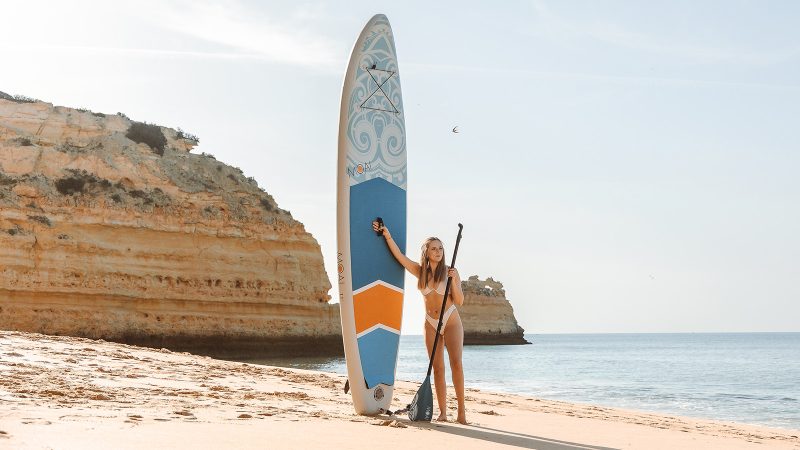 Moai 2023 SUP preview
Retail Buyers Guide: SUP 2023 Retail Buyer's Guide
Brand: Moai
Interviewee: Pleuni Holthausen - Founder
2022 has been marked by overstocks for many players in the SUP industry. Was it the case for your company?
Like everyone in the market at the moment we do have some stock left from last season but at the same time we are also investing in new innovations and products for our 2023 season. 
Inflation is in everyone's mouth, so how do you keep up with the costs rise (production/shipment)? How much of an increase of price points are we talking for 2023?
We choose to lower our margin instead of raising our prices. Container prices are back to normal so this will compensate the increase of the other costs in our case. 
Spring is on the corner: can you guaranty an early delivery of goods in Europe?
Yes, at the moment we have stock and new stock on the way but it depends how fast the season will take off this year. It seems to be a guess every year.
Which inflatable models are you pushing in 2023? Please list the technologies/materials which make those iSUPs outstanding?
We developed 3 city compact models, easy to carry and really popular among those who live in the city and have limited space to store a SUP and need a small backpack to travel in an easy way to the waterfront. Also, our new ultra light touring boards will be a focus this year. The design will have two options, a red and green version, and with the woven drop stitch technology they are much lighter than the standard allround or touring boards yet still of high quality and stability. 
Any piece of advice to give to brick & mortar retailers concerning their order sorting?
At the moment we see that still the most popular models are the MOAI 10'6 and the MOAI 11' but also the Touring models are growing. We are also expecting high demand for the Ultra light models and City SUP's as there was much interest for the samples during Boot Dusseldorf. Our new fiberglass paddle line in pink, baby blue and grey are also popular among the more advanced suppers.