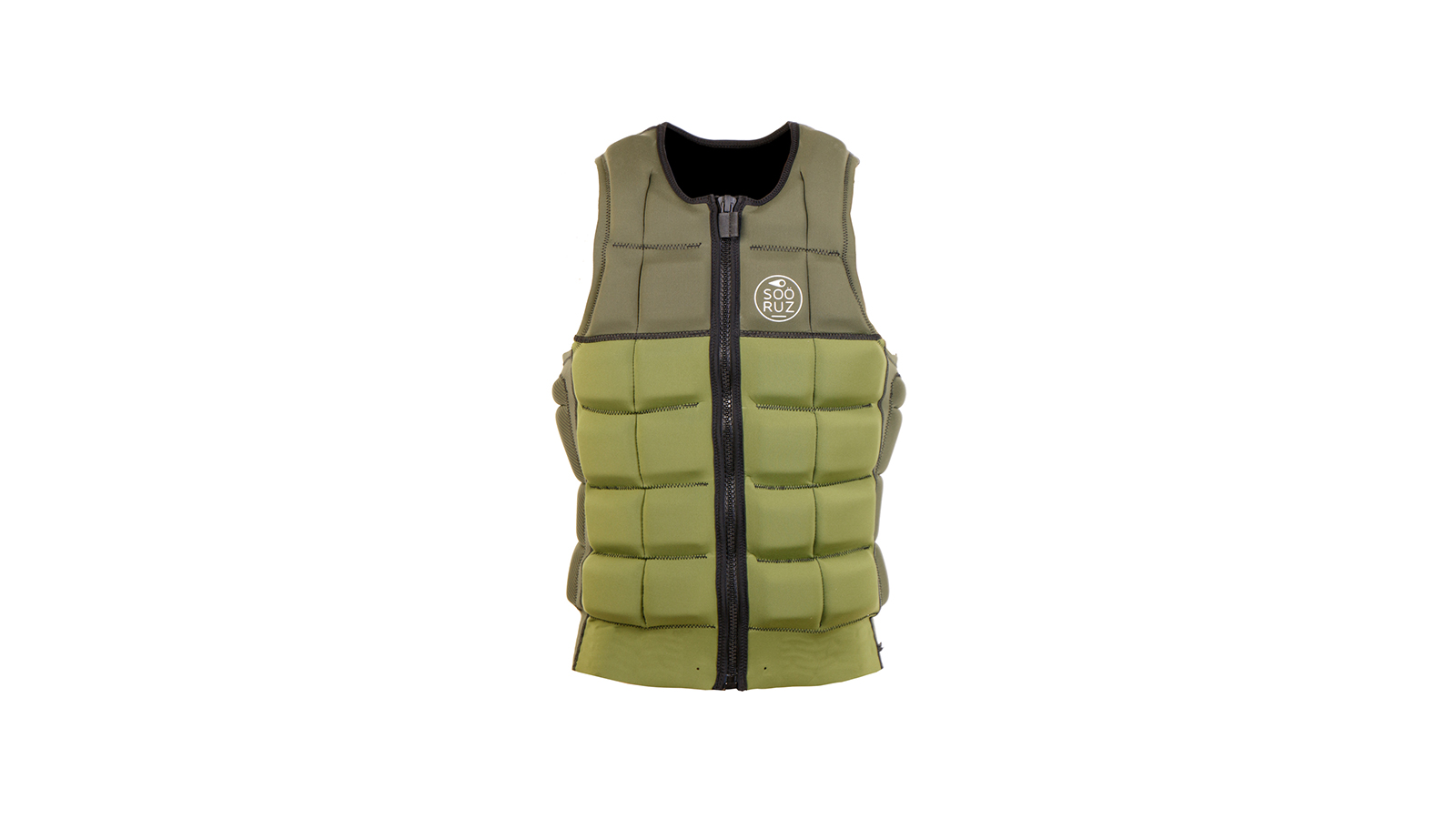 Soöruz 2018 Wakeboard Impact Vest Preview
Retail Buyers Guide: Wakeboard Vests 2018
Brand: SOÖRUZ
Interviewee:  Yann DALIBOT – Product Manager
Markets
Are you designing crash jackets for a wake market segment, eg boat/wake park/surf/skate?
SOÖRUZ really focus on innovation and rider protection. We have developed specific designs for each sport:
Impact Wave vest: models VAMP+, DELUX…
Impact Surf vest: model RICH
Air Pump 50N Surf Vest
Impact Kite/Wind vest: model OPEN
Impact and Buoyancy Foil vest: model RACE
Each sport and use need specific attention.
Or is the same design being sold over the whole market?
We also have crossover Impact vest: model REAC
We have male and female ranges.
Which market is giving you the most growth.
Wake Cable
Which market is giving you the most direction in terms of the design and look of your crash jackets? 
Wake Cable
Style / Look
Over the last 2 to 3 years the market has seen crash jackets change in their appearance, in terms of an element of fashion entering the end look. What style is your brand aiming for, what is the process of determining what your crash jackets look like?
The design of our Crash Jacket is made with the entire collection in mind, the same direction that our wetsuit and garment lines follow. We always listen to our riders and stay close to our roots.
Fit / Feel / Protection
What trends are you seeing in terms of fit, feel and protection in your crash jackets? What do you think your customers want and what has worked well for you in terms of fit, feel and protection? For example, do end users want a thicker more protected crash jacket at a wake park (as they fall onto solid features at 20mph) or do people want as flexible as possible?
The first wake vests were developed for top riders, looking for a max stretch. But we sell more and more jackets with thicker foams. All the design is focused on finding solutions to offer max movement and freedome with good protection and thick foams.
Tech / USP
What technology or materials are using in your crash jackets to give you a unique selling point?
We always try to mix the best efficiency with eco-friendly development. We only use PVC free foams, we also use recycled polyester and in our range the models are ORGANIC, using Naturalprene, PVC free foam, water-based prints and glue… all the last eco-friendly technologies.
Team Riders
How do your team riders influence your soft good offering? Do they have signature soft goods, do they help with design, do you suggest ideas to you, etc?
We have premium team riders that take part in all our developments. But we also spend time with occasional users to understand their needs.
Products
Tell us about your 2 key Crash Jackets.
Jacket ORGANIC
Jacket VAMP+