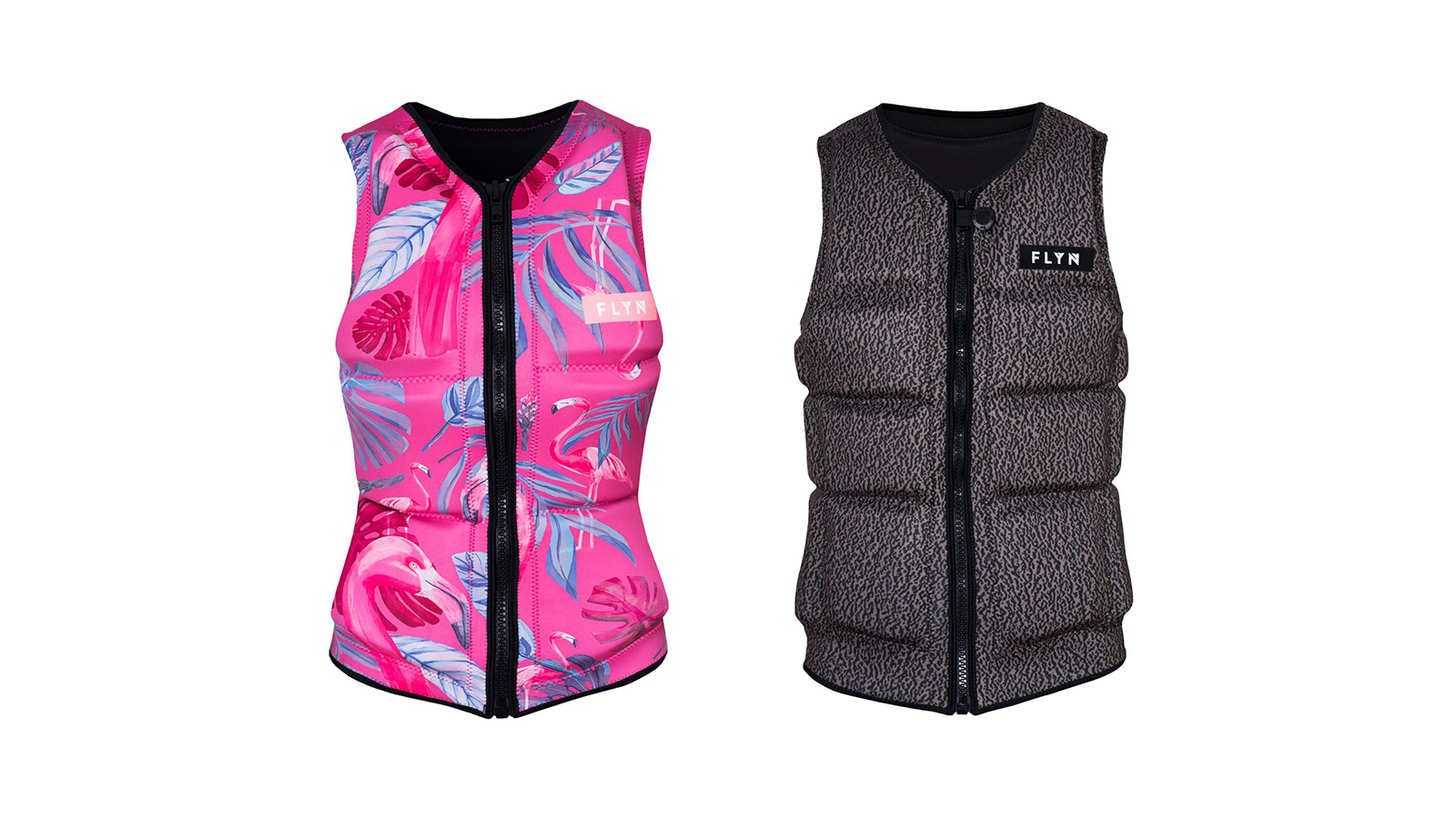 Flyn 2018 Wakeboard Impact Vest Preview
Retail Buyers Guide: Wakeboard Vests 2018
Brand: FLYN
Interviewee:  Natalia Karpińska, Brand Manager
Style / Look
Over the last 2 to 3 years the market has seen crash jackets change in their appearance, in terms of an element of fashion entering the end look. What style is your brand aiming for, what is the process of determining what your crash jackets look like?
Flyn's vest is characterized by exceptional stretching capabilities and original style. If you are a fashion and a water sports enthusiast, our vests were created especially for you. We focused on the original designs and the idea that we wanted to create something unique and fresh. Wbelieveve that design is more than just making things real.
For example the inspiration for Mora collection came from Polish Army's uniforms back in the 80s. "We snuck a part of our history, our memories from times we were born and combined it with our love to waves and ocean".
Fit / Feel / Protection
What trends are you seeing in terms of fit, feel and protection in your crash jackets? What do you think your customers want and what has worked well for you in terms or fit, feel protection. For example, do end users want a thicker more protected crash jacket at a wake park (as they fall onto solid features at 20mph) or do people want as flexible as possible?
We protect water sports enthusiasts from extreme water temperatures, wind and sun exposure. We know that our consumer needs a vest which is light, flexible and durable. That is why we use YAMAMOTO neoprene to give the best experience. It is light, three times more durable and 95% water impermeable. What is the most important, YAMAMOTO will keep body temperature at a reasonable level. Moreover, YAMAMOTO neoprene learns the shape of body over time – it will be your perfect fit.
Tech / USP
What technology or materials are using in your crash jackets to give you a unique selling point?
Our mission: produce the best products without destroying the environment unnecessarily, and use the business to inspire and implement solutions that are a response to the ecological crisis.
We know that the side effect of our products and operations is environmental pollution. That is why we are constantly working on reducing the damage we inflict. We are improving technologies, using recycled polyester and organic cotton.
Flyn's impact vest is made out of the ecological YAMAMOTO neoprene based on limestone. This high-quality material ensures waterproofness and an extraordinary durability of the vest. Low water absorbency guarantees lightness and maintaining of the right body temperature.
Team Riders
How do your team riders influence your soft good offering? Do they have signature soft goods, do they help with design, do you suggest ideas to you, etc?
We have a team of riders from multi disciplines that we support with our products. From both male and female wakeboarders, kitesurfers, surfers, we learn about product specifications and we take their feedback into consideration while working on our product's technology. We are constantly changing and adapting to new trends while still believing in our core principle – you deserve more.
Products
Tell us about your 2 key Crash Jackets.
VEST PINK FLAMINGO for WOMAN is created out of the ecological YAMAMOTO neoprene made on the basis of limestone. This high-quality material ensures almost complete waterproofness and the extraordinary strength of the vest. Original graphics, vivid colors.
VEST MORA for MAN is also made out of the ecological YAMAMOTO neoprene based on limestone. It is the answer to all of those who deserves more and decides to face the true power of nature. The military style will reflect the character of the player.