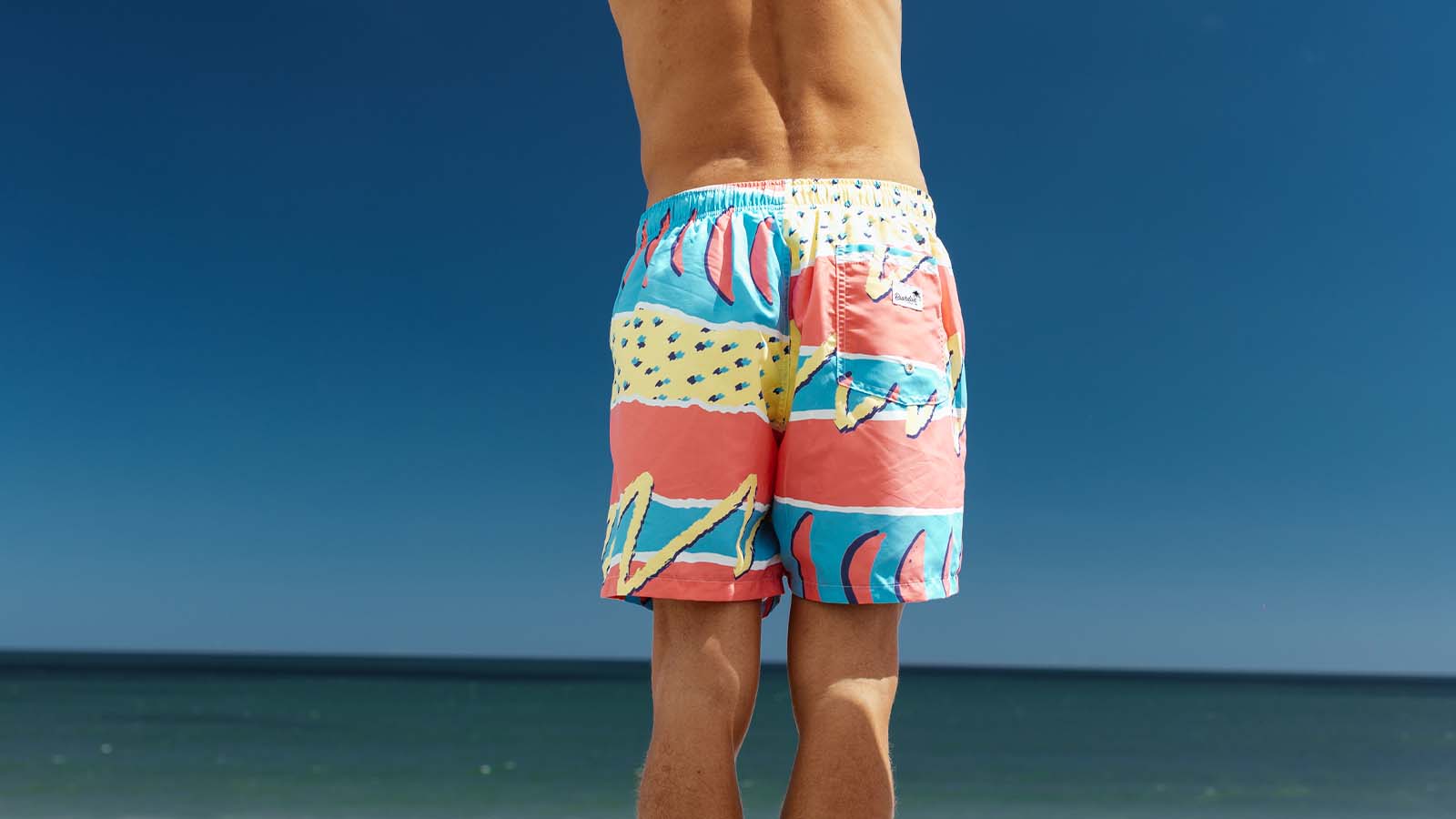 Boardies 2023 Boardshorts Preview
Retail Buyers Guide: Boardshorts 2023 Retail Buyer's Guide
Brand: BOARDIES
Interviewee: Nicholas Crook, Founder
Within the shorts category, what is roughly the market share for (surfing) boardshorts?
Boardies Apparel is primarily a swimwear brand for hanging out at the pools, the beach and vacation.  We take inspiration from some surf culture and are developing some vintage style surf shorts for 2023.
Did the boardshort category get spared by the COVID aftermath (costs of materials&shipping, innovation)?
COVID smashed the business in 2020, whilst we recovered somewhat last year and now back into growth.  Freight costs really shot up and inflation in raw materials is driving up production and wholesale prices.
What are the main design trends of SS23 in the shorts category? (boardshort, walkshort and beachshort overall)?
Our retro Boardies 80s prints continue to perform whilst we are seeing a move towards some more muted colourways. Stretch and some compression shorts are coming through.
What the stories behind your SS23 boardshort collection?
We have a few themes in the SS23 collection including some "mysterical" references, "ancient worlds" and 'Greek mythology". Theres also some nods towards early 90s skate scene in California.
What about your price range? (entry-level to high-end models)
Wholesale is $33 USD for $79 SRP.
What are the colours/patterns of choice in your SS23 collection?
Boardies has a wide collection or original graphics and prints, with variety of colour combinations.  For SS23 we are using "gold" hues to accentuate some illustrations, which we haven't really done much before.
How did you mix the synthetic/natural fabrics in your offer?
For SS23, all the shorts will be made from in REPREVE recycled plastic water bottles using polyester and some elastane with stretch options.  We use natiral materials for our tops, including Tencel fabric on the shirting and organic cotton on the tees.
When it comes to sustainability, what do you bring to the table?
In addition to above, Boardies uses a nylon for our womenswear made from recycled fish nets and post consumer plastic waste.  All our trims are as "sustrainable" as they can be, including recycled card, soya ink printing an compostable packaging.
Key Products:
FRESH PRINCE
Boardies signature print inspired by 90s cult classic TV shoe and all thinks bright and funky in that era.
MIAMI
Awesome floral print with amazing colours, perfect beach shorts for those confident enough to stand out of the crowd.
LUCA LIBRE
Mexican Masks, a best seller of Boardies and a print you wouldn't expect to see in swimwear.