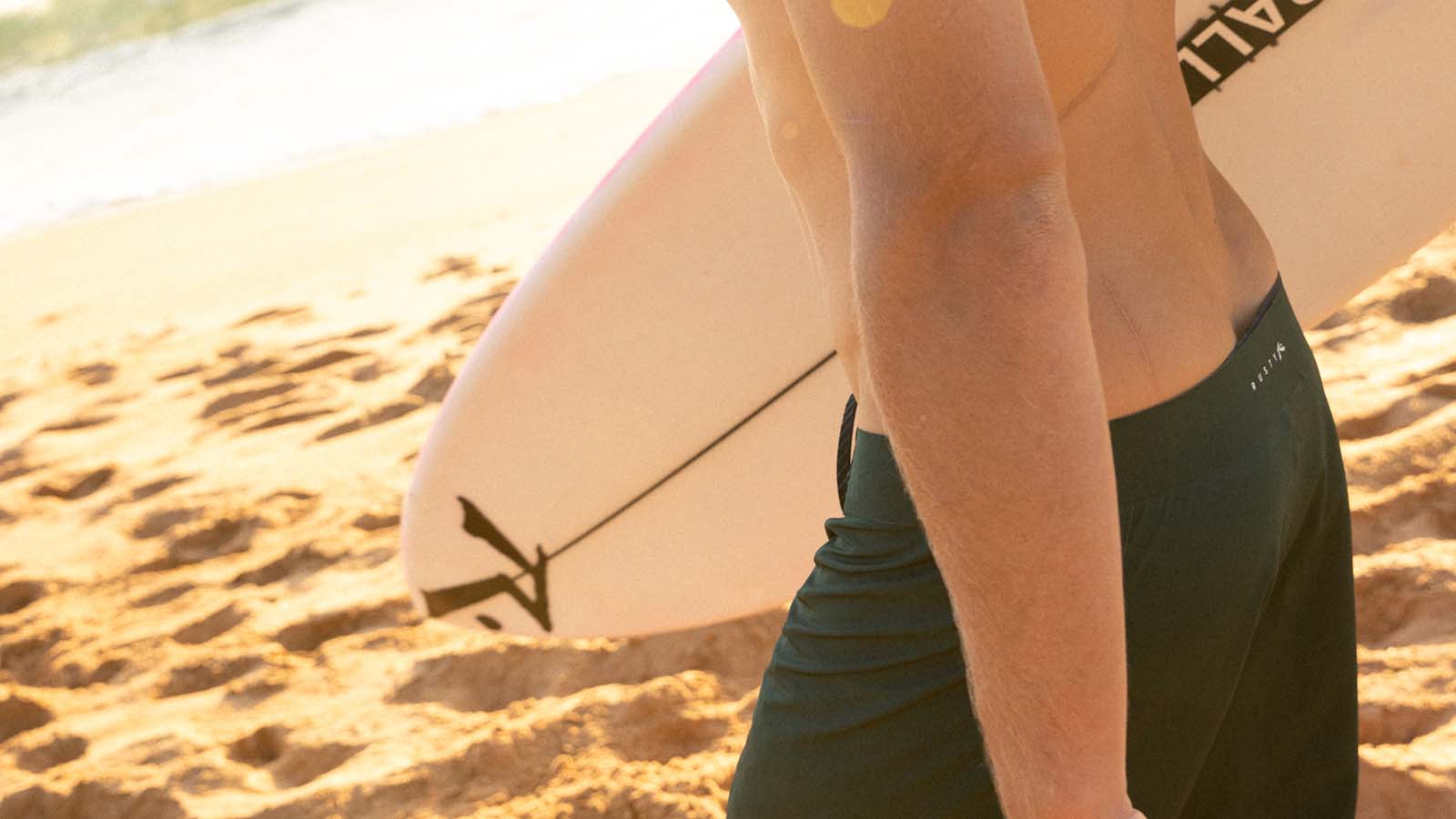 Rusty 2023 Boardshorts Preview
Retail Buyers Guide: Boardshorts 2023 Retail Buyer's Guide
Brand: Rusty
Interviewee: Dilan Lambert, Mens Brand Manager
Within the shorts category, what is roughly the market share for (surfing) boardshorts?
25 – 30 %. Usually the split is around 50/50 for fixed and elastic waist. Any fixed short could be considered a surf short but more like half of these are a solely focused around surf specific features and fabrication.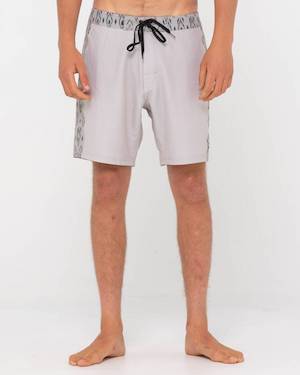 Did the boardshort category get spared by the COVID aftermath (costs of materials&shipping, innovation)?
Board shorts did not change in price drastically in our line. These items are luckily quite light and as we know major increases were seen across the board in shipping and freight.
What are the main design trends of SS23 in the shorts category? (boardshort, walkshort and beachshort overall)?
Length has been the biggest shift for us. We have seen a demand for longer lengths similar to what we saw through the late 90s and early 2000s
 What the stories behind your SS23 boardshort collection??
This season we will be focusing on 3 areas mainly. Namely, features and fabrication, branding and as always sustainability. we feel if we cover off these 3 points we can produce amazing shorts.
What about your price range? (entry-level to high-end models)
$49 – $249
What are the colours/patterns of choice in your SS23 collection?
We will be working on a lot more custom larger scale prints as well as artist collaborations. Moving away from a saturation of solid colour boardie's into some more fun light hearted prints.
How did you mix the synthetic/natural fabrics in your offer?
We offer 4 different fabrics across our boardshorts category's. 2 recycled, 1 synthetic, 1 natural fabrics.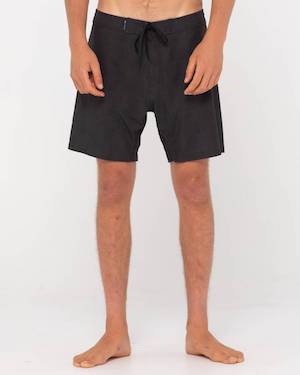 When it comes to sustainability, what do you bring to the table?
All of our top tear surf shorts incorporate 4way stretch recycled x-flex fabric. Not only is this recycled fabric but super hard wearing, designed so you don't need to buy a new pair every 2 months.
Key Products:
SIDESWIPE BOARDSHORT – Panelled 4 way stretch surf short, incorporating recycled x flex material with printed side leg panelling. Amazing in and out of the water.
STILL SURFING BAORD SHORT – The "work horse" this is our hardest wearing surf short. If your going to indo for a month and surfing every day, these are the shorts you need. 4 way recycled x flex, taped seams to stop chafing in a low key stealth look for the low key shredders.
OVERDRIVE BOARDSHORT – These are the rolls Royce boardshort, light weight 4 way stretch fabric, ergonomically constructed to remove seems that cause chafing, these shorts will stretch any which way you need them too. For the elite surfer, overdrive do the most.