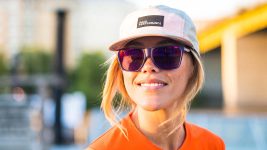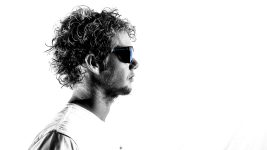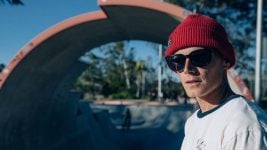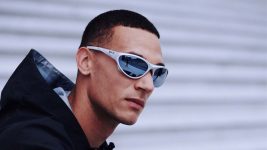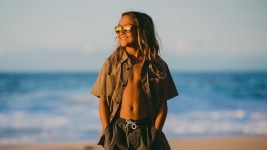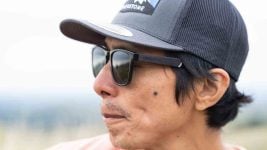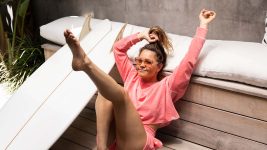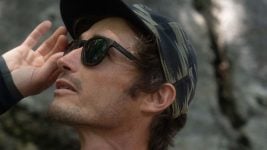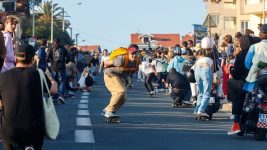 Sunglasses S/S 22 Retail Buyer's Guide
Locked-down or not, luckily the sun continues to shine and wherever people are going, they need protection for their eyes. The last year has sure been a tough one, but things are looking up in the eyewear sector. Report by Anna Langer
Overall, sunglasses brands have a positive outlook on the current situation, feeling that "Covid-19 has changed the way many consumers think & more than ever, they are focused on what brings them happiness in their leisure time. This has brought about a significant increase in sport/outdoor activities & appreciation of what's around them & we have seen a further increase in sales, particularly since Covid-19 restrictions have been eased/lifted," says Bollé Global Marketing and Communication Manager Alexandre Israel. Dragon's EMEA Brand Manager Sam Nelson agrees that "the explosion in 'outdoor', especially after the lockdowns across the globe has seen more people outside than ever, and this has been reflected in an upward trend in suns purchases globally." Oakley concur with this view as they are seeing a high popularity of Sport sunglasses as a result of the continued trend of consumers having a higher awareness of wellness and seeking a re-connection to outdoor activity.
Dirty Dog even find that "on the back of a difficult period we have rebounded with record sales, particularly through our watersports outlet" and also gloryfy have felt a positive effect: "After the initial shock, the turnaround for us came already in the summer of 2020 as the 'Made in Austria' theme boomed. We were able to score with our unbreakable eyewear – which is sustainably produced in Austria – and thus increase sales by 20 percent in 2020." 
"Covid lockdowns and supply chain issues continue to prove challenging, but we have been fortunate to work with great partners on the supply side and have crafted creative ways to meet customers where they are" says Zeal Optics Director of Marketing, Mike Lewis. Roxy and Quiksilver hope "that 2022 will be more positive for the sunglasses market. The pandemic situation should be better in Europe and we believe that people will be allowed to travel and to fully enjoy outdoor activities everywhere. This could improve the sunnies business which was too slow this winter with most of the winter resorts closed and still many regions under lockdown," says JP Bonnemason, Global Eyewear Product Manager. Spektrum also found the past year challenging, reports co-founder Robert Olsson, "more so in some markets than others. Resorts have been closed in a big part of the world and retailers there are fighting for survival. They are the backbone of our business, and we hope to support them the best we can through our partners in the different markets. Individual outdoor sports have been booming and some parts of the business is doing OK but there is still an imbalance that hopefully will level out sooner than later."
KEY TRENDS
"SS22, less and less distinction will be made between sport and lifestyle shapes. The mix and match predominates, especially among young people who no longer hesitate to wear sunglasses with sporty lines in their everyday life," finds Cébé Marketing & Communication Manager Awena Jouannic. Melon agree that the "active direction will still prevail quite strongly into 2022. This does not mean everyone will want to rock a full shield sunglass, but we will be looking at traditional shapes taking on some performance features so they can go from hanging with the gang to jumping on a bike and riding in the Alps." Spy add that "other than shape and colour, quality and innovation are more important than ever – people understand that eye health is an important part of their overall wellness so premium eyewear with high quality materials and distortion-free vision is something that they want to invest in." 
Oakley are seeing "styles taking on new and even futuristic, organic forms and featuring a wide range of colours, while in other instances we're seeing reboots of well-known styles from the past, either rendered in new present day designs or re-released."
"Ecological awareness, whether for the materials used for the products or for the packaging" also increases in importance report Cébé and Smith agree that "more than ever now, it is super important to align yourself with brands who are actively contributing to the environmental/sustainability cause through their products, awareness, and solutions" Dewerstone says a 'sustainable' product doesn't necessarily mean it's made by a responsible business. Accreditation has never been more important, giving the consumer confidence in the brands they are buying from.
Zeal also see a huge growth in their new eco-focused materials "such as Z-Resin, See Grass and our new Metals Collection as the pandemic and other macro forces are driving people to think more and more about the impacts of their purchases."
SHAPES
Classic shapes are always in style, "but for SS22 we're exaggerating the classics, rounder and more square styles and bigger frames overall" says CHPO Brand Marketing Coordinator Johanna Åkerström. Rounded profiles remain important for their cross-market appeal find Roxy and Quiksilver.  Sinner offer new and tweaked variations of "classic timeless shapes along with bigger square styled frames" and Dragon find that "retro inspired shapes with a nod to the classic silhouettes we saw in the late 90's and early Naughties are big, back and better than ever before with enhanced lens tech now added to traditional and classical shapes." Mundaka sport large square glasses for both men and women while Spy find that "people are experimenting from oversized and audacious, to sleek and fashionable," which Electric cater for with their Crasher: a "chunky, rectangular frame available in two sizes to fit various face shapes. With an edgy and bold silhouette, it's a confident design statement." Bollé agree that "squares and rectangles are the bread and butter," especially for Men, while Women will find a large choice of cat eye shapes from Bollé, Mundaka and Roxy. 
Next to "modernized retro classics" Smith focus on "futuristic performance styles" and are in good company with this. "Wrap-arounds and 'fast shades' are making a comeback as people seek performance from their suns and not just 'good looks'," says Dragon. Spektrum report that their shield models Blank and Blankster have been successful and represent a big chunk of the business and gloryfy also report that "large cylindrical or spherical shield glasses like our G20 are the unbroken trend!" says Claudio Blassnig, Head of Marketing. Dirty Dog notice increase in their functional wrap sunglasses, Male and Female, "with more and more of our customers gaining interest in watersports" says Tom Lazarus, Operations Manager at Dirty Dog. Roxy also name their Blizzard glacier shape as one of their key models for SS22 and Quiksilver release a new performance shield called Slash that is linked to all four of their segments, with specialized technologies for each of them. 
MATERIALS
Linked to the steadily increasing eco awareness on both customer and supplier side, we can report a growing list of sustainable approaches when it comes to materials. Dragon feature "Plant-Based Resin across the whole range and extend their UpCycled range to 5 frames, with each frame using at least 5 repurposed plastic bottles." Electric use "M49 by Mazzucchelli that is composed of cellulose acetate and a plasticizer of vegetable origin" and "Rilsan: Eco-friendly injected frames made from bio-based materials from renewable raw materials that have excellent structural properties and allow a proven contribution towards reduction of environmental impact." Zeal Optics add See Grass frames which combine 70% recycled plastics and 30% grass fibres in a closed-loop system to their existing line of plant-based castor resin materials Ellume Polarized lenses and Z-Resin. Mundaka work with cellulose acetate that is composed of 90% cotton and 10% plastic. Next to their castor-oil-based "Evolve" resin in the main line Smith are growing the CORE segment which features frames made out of recycled plastic bottles (rPET). Spy also released a collection of frames made of bio-plastic and Spektrum only use bio-based materials derived from sustainably grown castor beans. Sinner combine Eco-friendly with traditional materials and are "testing a new material with view to switching all the styles over to a completely new to the market sustainable material approach." CHPO use recycled plastic and recycled stainless steel.  Whilst from day one Dewerstone has used wooden frames and wood and plant-based acetate frames as materials need to fit the purpose and look great and be good for the planet. 
Next to these new approaches, TR90 Grilamide is still state of the art for most sunglasses, next to metal frames made from stainless steel. Gloryfy continue to sport their own material NBFX, "which is unbreakable, lightweight and offers highest optical quality."
LENS TECH
Since the crossover between action and lifestyle is so large in the boardsports segment of sunglasses, enhanced contrast, polarization and photochromatic properties continue to be staples, at least in high end models. Bollé increase the contrast across the whole spectrum, Cébé feature Sensor High Contrast lenses, Photochromic lenses, Peak lenses, and Blue Light lenses, Dragon continue their Lumalens, Smith work with ChromaPop and Sinner sport Sintrast High Contrast Lens Technology, Trans+ Photochromic Lens Technology and Sintec Polarised Lens Technology. Mundaka offer IC (Inner coating polyamide) technology for their POLARIZED CX sunglasses, Otis feature their Hybrid lens which is "twice as strong and light as standard crown lenses, offering a most stable colour contrast." Spy equip all of their lenses with their ARC® (Accurate Radius Curvature) lens technology that is tapered to "follow the natural curvature of the eye, providing crystal-clear distortion-free vision while reducing eyestrain." They also announce that they will bring their Happy Sun Lens Tech to the indoors – Happy Screen™ and Happy Gaming™ in October 2021. Electric infuse their lenses with synthetic Melanin to protect against 100% of UV and up to 98% of harmful blue light. In 2021 Oakley launched the Kato which has a disruptive lens design, enabled by PhysioMorphic Geometry, to provide optimized coverage and frame retention. Their family of sunglass styles that use this innovative lens shape, including Encoder, will expand in 2022.
When it comes to lenses, Melon swear by "ZEISS all the way. Nobody knows lenses like they do" and use hydrophobic coatings to help keep the vision clear on those not so dry days. Dewerstone's top tier sunglasses models (Sumbawa, Tambora) feature ZEISS LightPro Technology®. The LightPro Technology® lets you perceive up to 80% higher contrast compared to a standard polarized lens.  Spektrum use the Zeiss Impacto lenses that endure a lot more abuse than regular polycarbonate and introduce a brand new high-performance bio-based lens from Zeiss.
COLOURS  & TINTS
"Action Boardsports eyewear category has always been dominated by Black and Browns, we don't see this changing anytime soon" states Dirty Dog's Tom. Gloryfy agree that "sales numbers are still better for the classic colourways. Black, brown, grey or different types of Havanna", CHPO keep it clean with "brown, green and golden frames combined with brown and green lenses" and also Spektrum find that "for frames the main theme is natural and toned-down colours that refer back to nature." Smith add gem tones, "especially in crystal clear form" and Spektrum introduce a "cool, slightly dirty pink" as a seasonal splash.
Sinner see some brighter frame colours coming through: "anything that's not solid black, grey or browns, as well as crystal frames. The sports styles traditionally tend to be brighter frames." Melon keep "a line of NOS staple colours which will stick for many seasons, complimented throughout the season with monthly limited drops for each model" and Bollé will launch two new trendy colours with acid yellow (neon) and creator green. 
Zeal on the other hand see a strong demand for "interesting takes on classics, like unique tortoises and fades. Bright, poppy colours are leading the way on the demand side as well. Sunglasses make a statement and people want to be looking through bright, rose-coloured lenses these days – literally and figuratively." Cébé like to "combine neutral/natural coloured frames (black, tortoise, grey, brown, beige) with pop flashed lenses (blue, silver, red, green, pink, gold)", Mundaka combine chipped colours, matte colours and mirrored lenses and Spy "continuing to experiment and offer a wide selection of colours for people to express themselves in any way they can imagine. This includes everything from stealthy matte blacks and natural tones, big bold neons, and of course a wide spectrum of amazing mirrored lens colours."
In the lifestyle segment the bestseller is still the classic anthracite lens find gloryfy, "but our warm redbrown tint (ENERGIZER lens) is getting more popular year by year, as it gives you this warm tone even on cloudy days." Roxy and Quiksilver use only 3 perennial tints in their lifestyle models: grey, brown & green and add more gradient lenses to bring a vintage effect matching the crystal acetate for Women's.
PRESCRIPTION GLASSES
Roxy and Quiksilver see two main trends here: vintage metal inspiration with rounded, octagonal, squared eye shapes next to really thin plastic frames with crystal colours and performance temples. For Spy "ophthalmic frames are a very important part of our product offering, and like sunglasses we're seeing trends shift to more expressive silhouettes and colours" and gloryfy agree that "classic colours are a must. Shapes are of course always a question of taste, but same as with the sunglasses, we love a modern twist on a classic shape the most. Plus: all our lifestyle and optics models offer our latest technology: INCLINOX, which enables the easy adjustment of the temples to the wearer's needs." 
Smith grab inspiration from the bestselling frames of the sun category and optimize them for the optical world, Bollé offer all frames and lenses in prescription, Sinner have a prescription range available in their own shops in Holland and do a Special-order service for Sports Prescription glasses outside of Holland and Melon offer a prescription insert and service for their Alleycat and Kingpin performance models from Winter 2021.