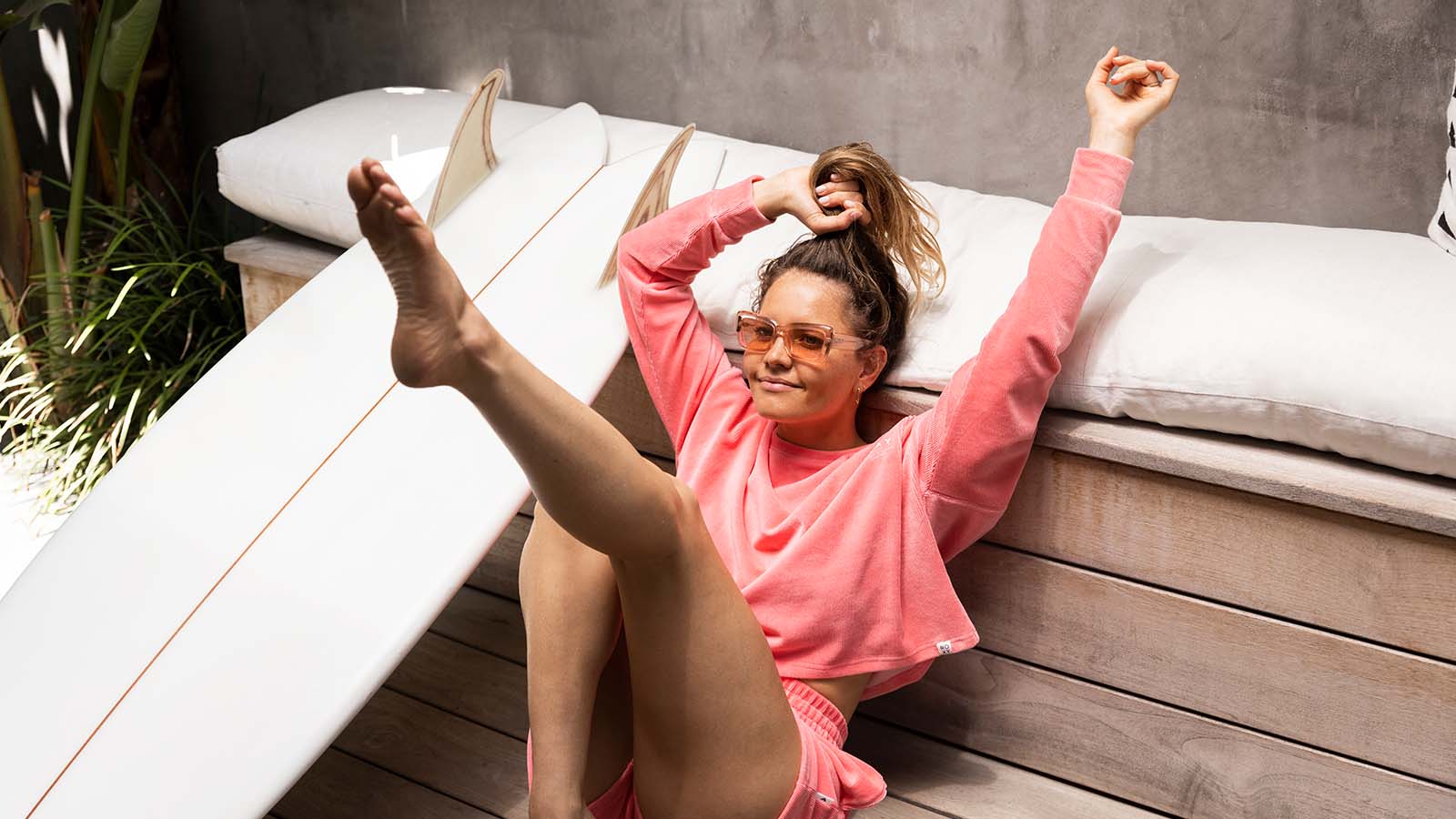 ROXY S/S 22 Sunglasses Preview
Retail Buyers Guide: Sunglasses S/S 22 Retail Buyer's Guide
Brand: ROXY
Interviewee: JP Bonnemason, Global Eyewear Product Manager
How is the current situation of the Sunglasses market?
We hope that 2022 will be more positive for the sunglasses market. The pandemic situation should be better in Europe, and we believe that people would be allowed to travel and to fully enjoy outdoor activities everywhere. This could improve the sunnies business which was too slow this winter with most of the winter resorts closed and still many regions under lockdown..
What are the the key trends in the Sunglass segment next spring/summer 2022?
Lifestyle segment includes acetate or metal frames with ZEISS lenses.Trendy shapes (return of the cinematic squared & hexagonal styles and still thin retro cat eye shapes. Mainline segment with timeless shapes like retro round with key hole and butterfly styles. In this segment, we have added more colours combo with flash & ML lenses, metallic painting and glitter.
What shapes are most popular for frames and what major new trends can we expect here?
Aviator focusing on sophisticated details to bring a quiet luxury, clean lines and a weightless quality. Rounded profile remains important (timeless and cross-market appeal). Retro square thick acetate frames are also important.
What materials are you using for your frames in SS22?
Lifestyle frames: Actetate & metal = premium materials and handmade
Active: TR90 with rubber = light weight, flexible, resistant
What colour range and patterns are you using for your frames? What shades and tints are we going to see in the lenses?
We work with ZEISS lenses. In the lifestyle collection we use only 3 perennial tints: grey, brown & green . For women we add more gradient lenses to bring a vintage effect matching the crystal acetate.In the active range we focus on flash red, multilayer purple, flash blue, flash silver, flash gold and flash rose gold lenses
How are you segmenting your collection and what are the main price points in each segment?
For girls our price point is 49€ with Zeiss lenses.
For adults we start at 79€ with injected frames made in Italy and Zeiss lenses.
Our polarized range starts at 99€.
Mineral glass range at 149€.
If you do prescription glasses: What are the main trends here?
Vintage metal inspiration with rounded, octagonal, squared eyeshapes
Please outline 3 of your key products:
BLIZZARD
The iconic Roxy glacier frames with rose gold metal frame, flash pink Zeiss lenses and withe removable leather cups. Mix of a trendy and technical shade to wear in all conditions. 109€
JUNIPERS POLARIZED
This is the best seller of Roxy thanks to the combo of material, TR90 injection with a metal bridge. The rounded eyeshape remains a timeless interesting shape for women. 99€
MOANNA
Iconic Roxy shape now with a retro rounded eyewhape and key hole in TR9 made in Italy. 79€