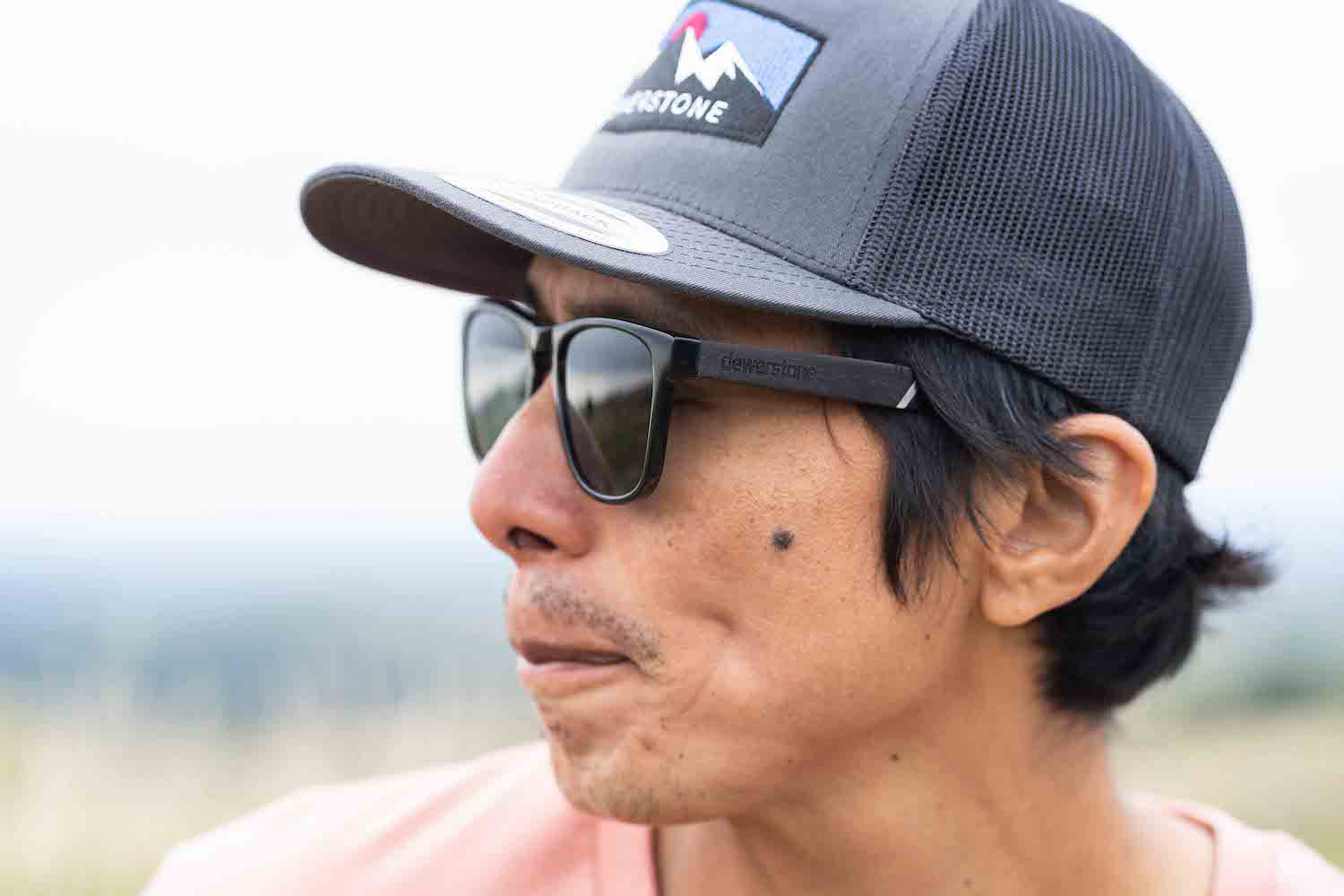 Dewerstone S/S 22 Sunglasses Preview
Retail Buyers Guide: Sunglasses S/S 22 Retail Buyer's Guide
Brand: Dewerstone
Interviewee: Rory Atton, Founder
How is the current situation of the Sunglasses market?
After the year of the staycation and finding a love for all things closer to home, SS21 saw increased sunglasses sales in our Princetown location, which was replicated online and through our dealer network. We heard so many great stories of people exploring and falling in love with our coastline for both the first time and all over again, we're glad that we can bring precision optical clarity to that experience.
What are the the key trends in the Sunglass segment next spring/summer 2022?
Buzzwords. The marketing waffle continues and consumers and retailers need ways to identify between 'eco' products, and what's actually good for the planet and the people that make it.
A 'sustainable' product doesn't necessarily mean it's made by a responsible business. Accreditation has never been more important, giving the consumer confidence in the brands they are buying from.Look for the label, if brands are accredited, they will tell you about it. Whether that's 1% for the Planet, Climate Neutral Certified, Certified B Corp or even all three. If brands are carrying any of those accreditations you can be sure you are buying from a business that cares about its impact and is taking responsibility for its actions…and if they aren't? Perhaps it's time you started asking why not.
What materials are you using for your frames in SS22?
Wooden frames and then wood and plant-based acetate frames, very much since day one for us. Materials need to fit the purpose and look great, but where there are choices to be made, we consider both people and planet, as well as profit.As we see brands shift to more sustainable materials and more ethical products, we reflect on ours. We've made tweaks here and there, we've mixed up the colours, we've improved our lenses, but on the whole, there are no major changes. There doesn't need to be, those materials have always been there, we just chose to use them from the beginning.
What colour range and patterns are you using for your frames? What shades and tints are we going to see in the lenses?
We've been making wooden & acetate sunglasses since 2014 and whilst sunglasses will always be integral to what we make, as we expand and grow as a brand and new areas of opportunity open up it's important to us that we limit our production and our impact.We could offer every model with various lens options but there comes a point where more options don't necessarily equate to better options and it's important to us to ensure what we do make, we make well.
There's so much choice in the market for lens tints and colours, and whilst there are so many ideas that we love to make and have thought of pursuing, for us it is a case of less is more and for this reason, we keep the range limited and the lens options deliberately narrow.
What lens technologies are you working with? Can we expect any new innovations?
We continue to work with ZEISS Optics for our lenses, they undoubtedly lead the way in optical clarity and consumer trust when it comes to sunglasses lenses. We're proud to continue to be a part of the ZEISS program and are excited to have all their 100+ years of experience in lens development available to us.Our top tier sunglasses models (Sumbawa, Tambora) feature ZEISS LightPro Technology®. The LightPro Technology® lets you perceive up to 80% higher contrast compared to a standard polarized lens, providing crystal clear, sharp vision that's as comfortable over a long day travelling, as it is worn on the water all Summer long.
How are you segmenting your collection and what are the main price points in each segment?
Our Bantham collection is built around one of our favourite local spots, Bantham beach. Famous for the family-friendly atmosphere, coastal walks and of course, its surf. As a brand that is built on the environment and landscapes we love to play in, we need to take responsibility and play our part in keeping our surrounding areas clean, tidy and available for both locals and holidaymakers to enjoy. £49.95 – Bantham – Wooden and plant based acetate frames with quality polarized lenses – Built for the beach and long days in the sun.
Our ZEISS collection features the Sumbawa and the Tambora, both taking names from a place that's heavily in our hearts, Indonesia. Sumbawa is the neighbouring island to Lombok, a stone's throw on the map from our Gili Islands store and a place where we draw so much inspiration from, whilst the Tambora takes it's name from Mt Tambora, an active volcano on the island of Sumbawa. During the pandemic, we used our Gili Islands store as a hub, created food parcels and through the generosity of our customers, fed thousands of people in both Lombok and Gili Trawangan that rely on the Gili Islands tourism for work. We continue to use that Gili Islands store as both a retail outlet and a place where we can make both environmental and humanitarian impact.
£99.95 – Sumbawa – ZEISS Light Pro lenses providing optical clarity all year round.
£99.95 – Tambora – ZEISS Light Pro lenses providing optical clarity on any adventure.
Please outline 3 of your key products:
The Bantham.
Available in four colourways and is THE pair of sunglasses everyone needs for their staycation this Summer. Inspired by those Devon days, by the beaches that surround us and all the good reasons why we call this place home.Combining our signature wooden style with a more traditional plant based acetate temple and arms, fitted with quality polarized lenses as standard. A medium fit, which is great for both men and women.
The Sumbawa.
Inspired by island adventures and remote locations.The Sumbawa is the go to pair of sunglasses for travellers and backpackers the world over. Adventure & exploration ready! Made from tightly compressed layers of zebra wood and maple, the Sumbawa brings a new age in wooden sunglasses comfort.The frame itself is super lightweight, yet secure to your face with it's quality sprung hinges. The fit is medium in size, working for both men and womens faces. The high quality ZEISS Light Pro polarized lenses look after your eyes, they reduce glare and fatigue, which means you can worry less and enjoy life more.
The Tambora.
For the love of sunrises and sunsets, whether it's at home or abroad. The high quality ZEISS Light Pro polarized lenses look after your eyes, they reduce glare and fatigue, keeping you out for longer and making the most of those sunny days.Our Mk2 model moves to our new compressed layered wood, giving that super light feel and low profile shape.