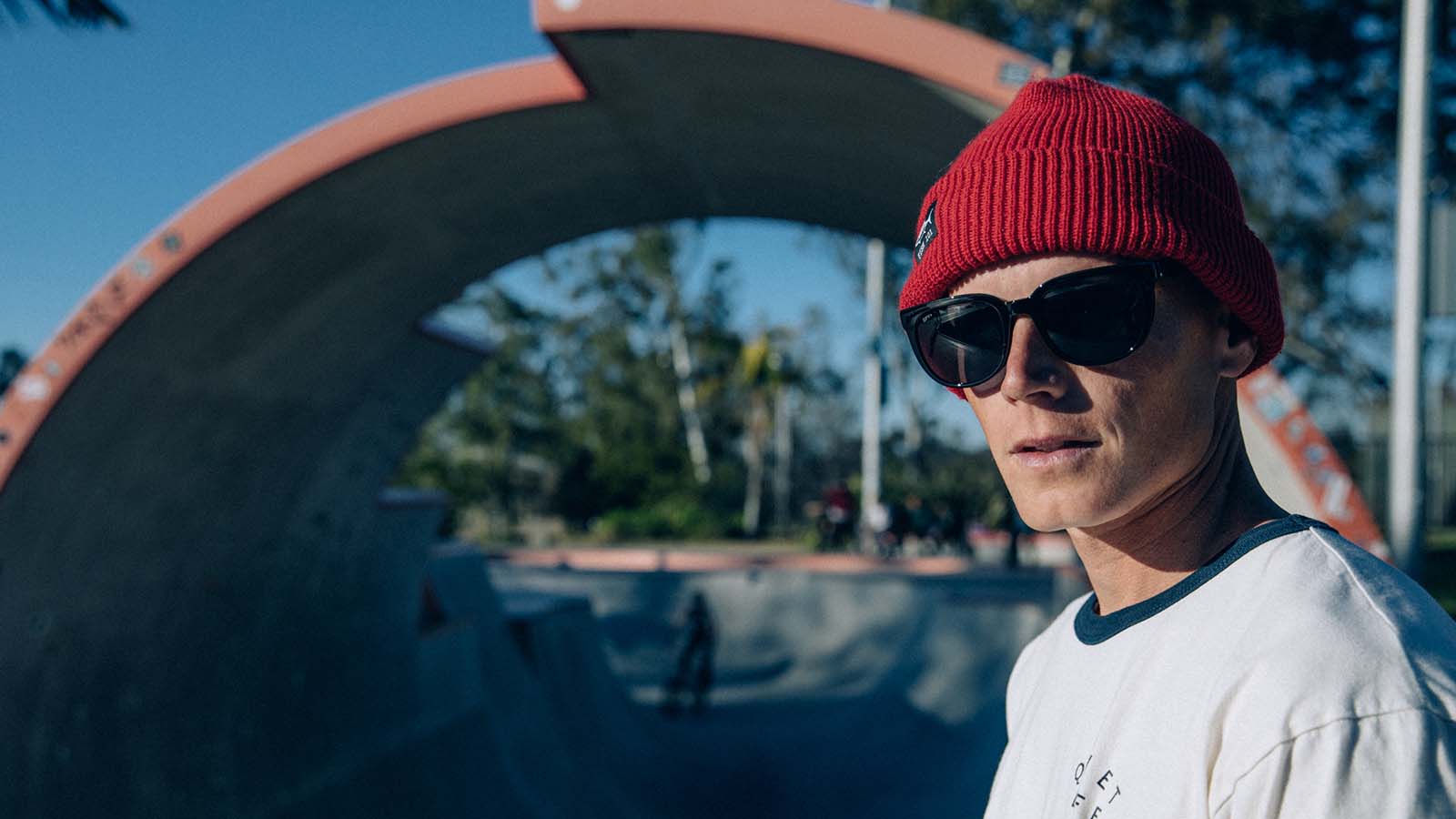 Spy S/S 22 Sunglasses Preview
Retail Buyers Guide: Sunglasses S/S 22 Retail Buyer's Guide
Brand: Spy
Interviewee: Joe Freitag, VP Brand
How is the current situation of the Sunglasses market?
The eyewear market is in a very exciting stage right now and despite the inevitable impact of Covid, continues to grow. Needless to say, the past year and a half has been very challenging as people are spending more carefully. That said, the brands in the strongest position are the ones who never took their foot off the gas and continue to innovate, tell great stories, and provide value to their customers – which are all things that SPY+ has continued to invest in.
What are the key trends in the Sunglass segment next spring/summer 2022?
The spirit of fun and personal expression is back in the world of sunglasses! We're seeing people gravitate to more unique silhouettes and colors as they look for more ways to show the world who they are. Other than shape and color, quality and innovation are more important than ever – people understand that eye health is an important part of their overall wellness so premium eyewear with high quality materials and distortion-free vision is something that they want to invest in.
What shapes are most popular for frames and what major new trends can we expect here?
Like I said, the fun is back, so while there will always be a place for the classic shapes, people are experimenting from oversized and audacious, to sleek and fashionable. For a brand like SPY+ where we are driven by making beautifully designed and unique products, this is the type of trend movement that we live for.
What materials are you using for your frames in SS22?
For most of our sunglasses we use Grilamid because it is very durable, flexible, and lightweight. However, we are dedicated to finding ways to make our product more eco-friendly, so this year we released a collection of frames made of bio-plastic, which has many of the same properties as Grilimid.  We will continue to incorporate this material throughout our line.
What colour range and patterns are you using for your frames? What shades and tints are we going to see in the lenses?
Adventurous colors are part of SPY+'s 25+ year DNA, so we're continuing to experiment and offer a wide selection of colors for people to express themselves in any way they can imagine. This includes everything from stealthy matte blacks and natural tones, to big bold neon's, and of course a wide spectrum of amazing mirrored lens colors.
What lens technologies are you working with? Can we expect any new innovations?
Our patented Happy® Lens Tech is our primary lens technology.  The tag line for Happy Lens Tech is See Better, Feel Better because it's the only therapeutic lens on the market that not only enhances color and contrast, but is tuned to boost mood and alertness, resulting in a visual experience that not only looks incredible, but also supports overall wellness. All of our lenses incorporate our ARC® (Accurate Radius Curvature) lens technology – optical grade polycarbonate lenses that are tapered to follow the natural curvature of the eye, providing crystal-clear distortion-free vision while reducing eyestrain.
In terms of new innovations, we have an exciting new lens that will bring our Happy Sun Lens Tech to the indoors – Happy Screen™ and Happy Gaming™. It's still a bit hush hush, but there is nothing like this lens in the screen/gaming world and we're extremely excited for its launch in October 2021, so keep an eye out for more info to come.
How are you segmenting your collection and what are the main price points in each segment?
We have three primary price points –   €140 for sunglasses with performance features such as rubber nose pads, full shield lenses etc., €100-€110 represents the bulk of our offering and is the range where Happy Lens Tech begins to be offered, and €70 as our entry price point.
If you do prescription glasses: What are the main trends here?
Ophthalmic frames are a very important part of our product offering, and like sunglasses we're seeing trends shift to more expressive silhouettes and colors. Yet we aren't seeing this trend move as extremely as in Sunglasses since prescription eyewear is an incredibly personal choice of the wearer and is typically less of an interchangeable accessory than sunglasses.
Please outline 3 of your key products:
I chose the three below products to highlight because they represent very different customers but are all very "SPY+" in their DNA and attitude.
MONOLITH and MONOLITH 50/50
These were released this year and are a pure representation of the bold and retro-futuristic design DNA that SPY+ has been known for since it was founded in 1994. This style sold out within days of launch.
HELM
A long time SPY+ classic and best seller and is a unique spin on a timeless design. It is THE SPY+ piece that should be in every case.
BEWILDER
One of our new pieces made of bio-plastic and is available at our entry price point of €70. Because of its unisex design, it has become a favorite of all our more style-savvy ambassadors.