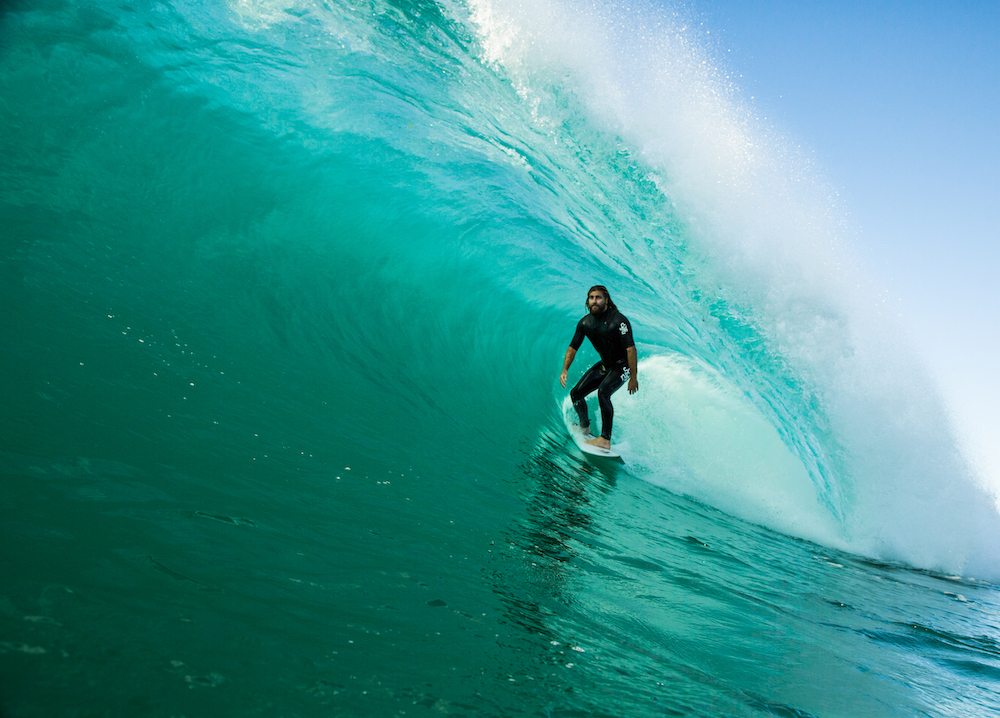 C-Skins S/S 22 Wetsuits Preview
Retail Buyers Guide: Wetsuits S/S 22 Retail Buyer's Guide
Brand: C-Skins
Interviewee: Martyn Kirby, Marketing
The surge in the wetty category overwhelmed even some of the biggest players of the market. How did you cope with the demand in SS21?
We brought stock in and sold out; it was a novel surprise to have an empty warehouse so early in the season. We've increased our capacity for Summer 22 and all projections suggest that we will sell out again. We've been careful not to get caught up with trying to meet the surging demand but prioritize keeping the quality of the suits we produce and quality of service to our customers high.
Can you please give an overview of your different ranges (performance, constructions, prices) for SS22?
The SS22 Range is very similar, with the biggest change being the introduction of the 'Session Lite'; a chest zip, full stretch suit with flatlock seams that will suit both warmer waters and watersports that don't always require full submersion – such as SUP. The Element Flatlock range continues to be available in Men's, Women's and Junior sizes.
The next big change is the addition of Dark Matter Liquid Skin on the chest of the ReWired Men's and Women's range. This C-Skins exclusive technology takes everything good that mesh skin has to offer, but takes away the fragility of mesh skins and the tendency for seams to break in this high wear area.  
Our Glued and Blind-stitched range continues with the Wired heading up the Men's field and with the Rewired, Session and Legend series offering something to suit all budgets. The Women's line up starts with the ReWired then follows up with the Solace and Surflite GBS ranges, while the Juniors have new colours in the top end Session and Legend GBS suits.
Which are your key innovations for SS22? (materials, constructions, styles…)
The extreme pressures on manufacturers and crazy global demand have limited the opportunity to innovate and change the range significantly for Summer 22, so there is no radical change from the Summer 2021 range, which is working really well. We have rolled out our Dark Matter Liquid Skin chest panel to the ReWired range bringing our team and shop favorite technology to more suits and introduced new colourways across the ladies Solace, Surflite ranges and the Junior ranges. As mentioned above, we have added the new 'Session Lite' range of flatlock into the range.
Bold colors and graphics seem to be a thing of the past among the Spring-Summer wetsuit offer. Is the period more prone to fine details, textures and low profile prints?
We have been more muted in the past but this year is the year of Tie-Dye, making its entrance across the range of Junior suits and sneaking into the Women's line up too. Our Men's suits remain muted but with a few tweaks and a splash of colour making its way back into the range.We feel colour is important in the range at the moment, especially with everything we are going through with Covid etc.Our core range of suits – especially ReWired has more going on in terms of finer detail and interesting technical prints. On this range of performance suits, it's the detail that matters. 
Sustainability is key in the wetsuit category: which materials/process did you implement in SS22?
We are starting to move away from limestone-based neoprene with our top of the range suits (Wired – ReWired – Session/ Solace) now featuring neoprene derived from oyster shells.
Key Products
ReWired 3:2 CZ
ReWired: the retailer's and team's perennial favourite featuring Halo X neoprene upper body, Xtend Isolation taped GBS seams, Liquid Taped wrist seals, Enigma 3 Chest Entry with Single Cinch 'Iris II' neck closure, Super Seal Glideskin collar and 3D Prebent Dura Flex knee pads. Panel minimisation and seamless paddle zones and now featuring Dark Matter Liquid Skin Chest panel make this the perfect summer suit.
'Session Lite' 3:2 Spring
New for 2022 – the 'Session Lite' features Xtend neoprene throughout for unbelievable freedom and comfort. The breathable flatlock seams are perfect for warmer waters or activities that don't require full submersion such as Wake, SUP or kayak. Featuring FutureFit 2, 3D pre bent Dura Flex knee pads, Super Seal Glideskin collar, Freedom Chest Zip with Single Cinch cord, Flatlock seams and Seamless paddle zones.
Solace 4:3 CZ
The 'Solace' range has become a firm favourite with women wanting quality, fit, function and style!  New panel designs and artwork for 2022 offer a flattering and distinctive feminine cut and it's packed with top-end tech: Xtend neoprene, critically reinforced GBS seams, Benefit 2 cut, 3D pre-bent Dura Flex knee pads, Super Seal Glideskin collar, Freedom chest zip with Single Cinch cord, Seamless paddle zones and Key pocket.