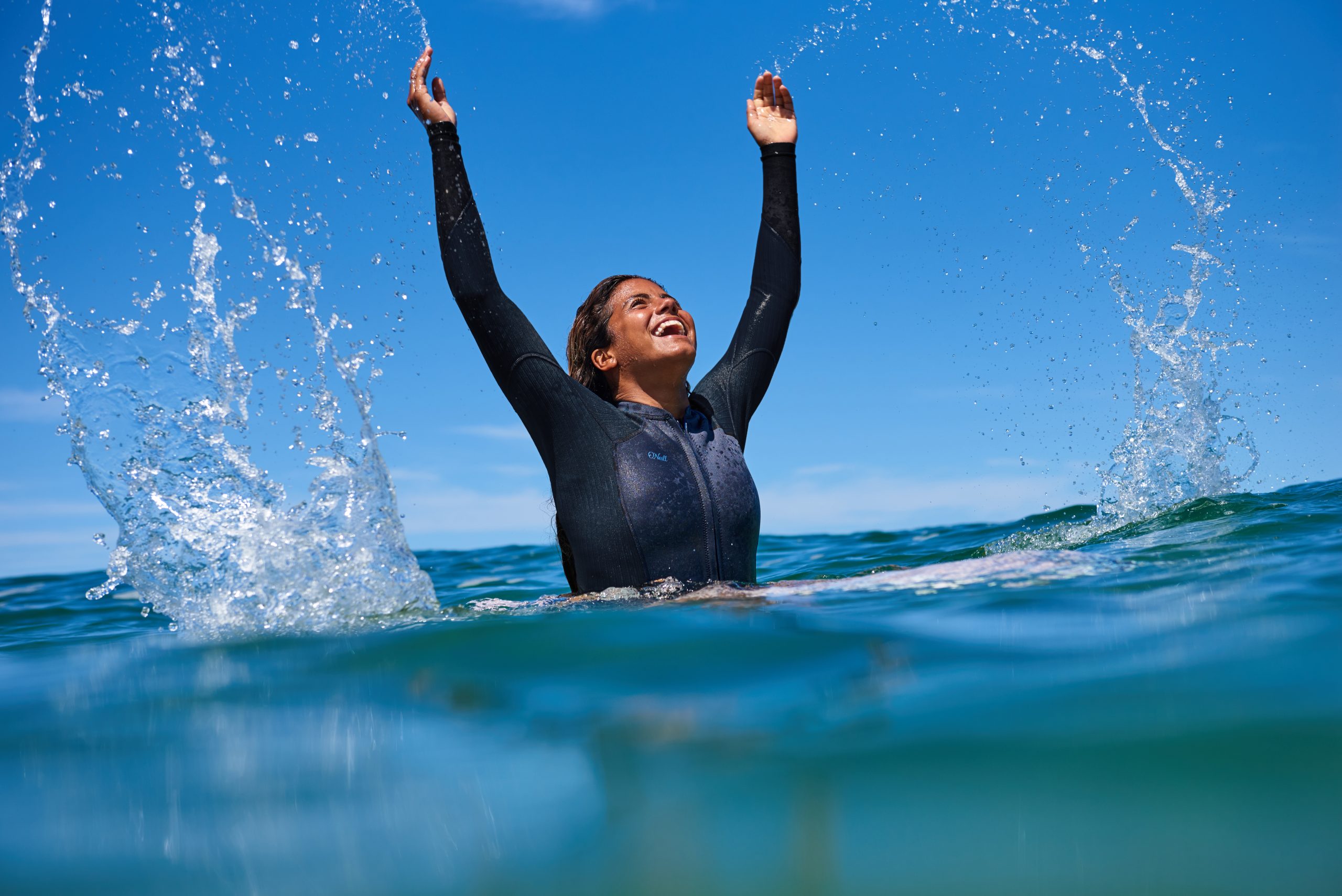 O'Neill S/S 22 Wetsuits Preview
Retail Buyers Guide: Wetsuits S/S 22 Retail Buyer's Guide
Brand: O'Neill
Interviewee: Tom Copsey, Product Manager
The surge in the wetty category overwhelmed even some of the biggest players of the market. How did you cope with the demand in SS21?
The increase in demand has had a knock on effect in every aspect of the business from challenges in sourcing to shipping and unfortunately, this doesn't look like it's going to change any time soon.  We have shifted up our product development program to give our suppliers and factories as much planning visibility as possible to counter the long manufacturing lead times and raw material shortages.
Can you please give an overview of your different ranges (performance, constructions, prices) for SS22?
O'Neill's wetsuit collection starts with the Reactor series offering a recreational neoprene top to a full suit and anything in between for everyone. The Hammer is the entry-level chest zip summer line in a full, full w/short arm, long arm spring and spring suit options in men and youth. The Bahia range offers many different silhouettes for women who like to add personality to their choice of suit featuring several different print options, also available in girl's sizes. The O'Riginal series uses classic throwback styling combined with high performance fabrics. All of these styles feature flatlock construction and are made using O'Neill's premium UltraFlex 0.5 to 3mm neoprene.
The Epic is the glued and blind stitched Ultraflex neoprene full wetsuit series available in 3/2,4/3,5/4 and 6/5/4mm hooded for the cooler days, available in the men's and women's and Youth from age 4 upwards in back zip or chest zip closure options.
The ultimate high performance Hyperfreak summer series uses O'Neill's exclusive Envy foam with recycled TB3 interior/exterior jerseys and recycled TB3-X internally taped GBS seams.
Available with chest zip and zipless options in tops, springs, and full suits. New for S22 sees the arrival of the Hyperfreak Comp-X top and zipless full suit that are made using 100% TB3X neoprene for even more insane flexibility.
The Psycho ONE is a high performance TB3 suit that features firewall in chest, back and thighs with GBS/Fluid Seam Weld construction ideal or those early mornings and either end of the summer season. Available in 3/2, 4/3 and 5/4 chest zip or back zip closures.
The Psycho Tech is the pinnacle of warmth and performance also offered in summer thickness's and chest/back zip closures. This suit also features O'Neill's unique TB3 Air Insulated Firewall neoprene in the chest and back with stitchless fluid seam construction keeping you warm in spring, summer, autumn or winter.
Which are your key innovations for SS22? (materials, constructions, styles…)
For SS22 O'Neill has worked closely with their suppliers to develop a recycled nylon jersey for the interior and exterior of the Hyperfreak summer styles along with a recycled version of TB3X internal tape to keep those glued and blind stitched seams flexible and watertight.
With the success of TB3-X neoprene, usually featured in the arms and upper body, O'Neill have developed a 2+mm full suit and a long sleeve top made entirely from the latest generation of TB3-X fabric with recycled jersey for unrivaled flexibility.
Bold colors and graphics seem to be a thing of the past among the Spring-Summer wetsuit offer. Is the period more prone to fine details, textures and low profile prints?
O'Neill likes to offer something for everyone from tonal, more subtle colors and prints to others with higher intensity. Colour choices are driven by a number of factors, age category, type of customer buying at a certain price point and by the diversity of the regions in which the products are sold.
Sustainability is key in the wetsuit category: which materials/process did you implement in SS22?
The introduction of recycled TB3 and TB3-X jerseys and recycled tape throughout the Hyperfreak summer series.
Key Products:
Hyperfreak Comp-x 2+mm Zipless Full – The Hyperfreak Comp-x 2+mm Zipless Full is made entirely from the latest generation of TB3-X fabric with recycled jersey for unrivaled flexibility. Featuring TB3X fully taped seams in a, it is the most unique light weight fully sealed suit on the market.
Wms Blueprint 2/1.5 Front Zip L/S Surf Suit – O'Neill's New Blueprint Series continues our legacy of innovation with premium quality features and high-tech construction using the most eco-friendly materials currently available.
Hyperfreak Chest Zip Full – The HyperFreak F.U.Z.E. (Chest Zip) is constructed with super light TechnoButter 3 and TechnoButter 3X neoprene. Featuring minimal seam design the lightweight quality construction and attention to detail make this a team inspired favorite.