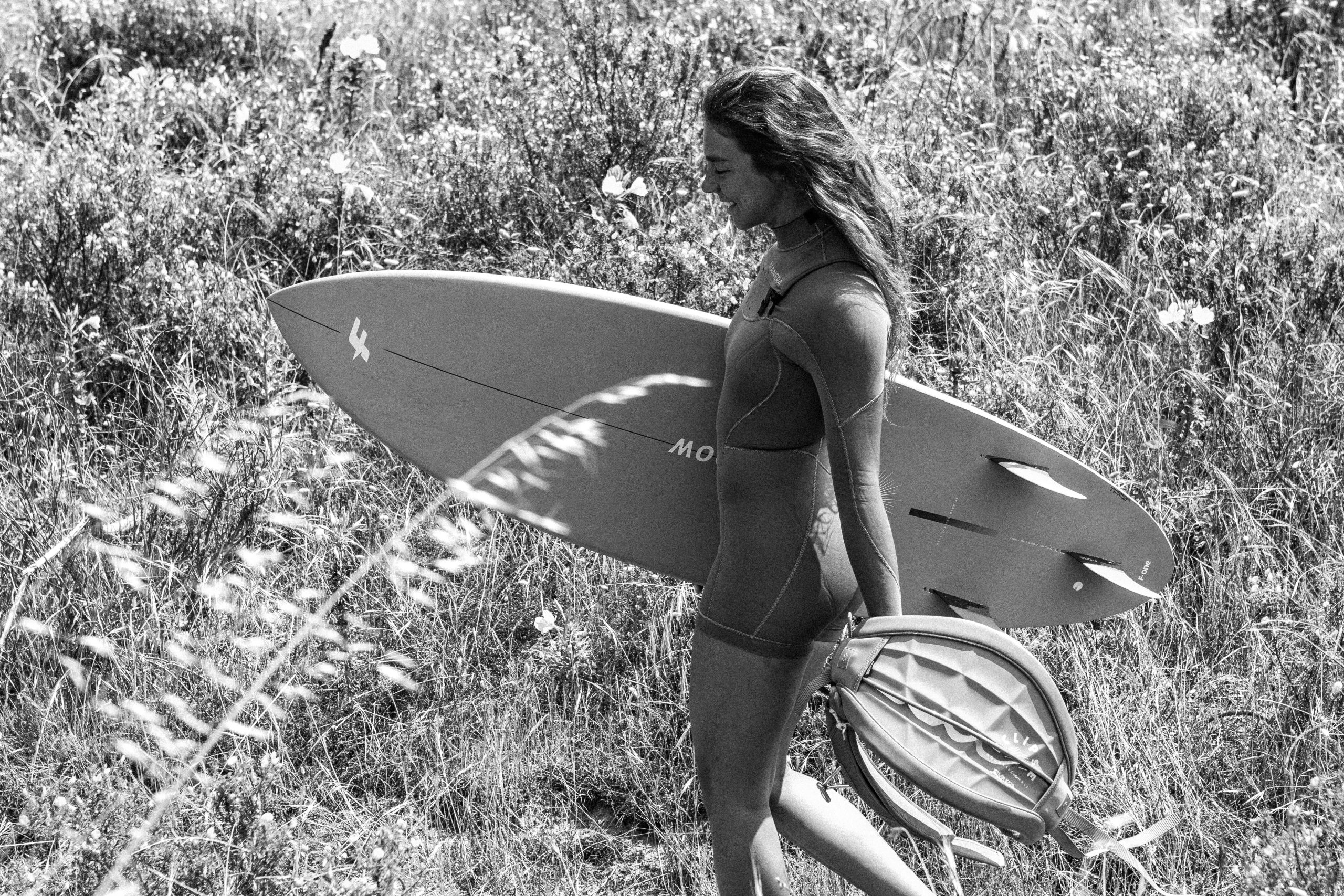 Manera S/S 22 Wetsuits Preview
Retail Buyers Guide: Wetsuits S/S 22 Retail Buyer's Guide
Brand: Manera
Interviewee: Julien Salles, Brand manager
The surge in the wetty category overwhelmed even some of the biggest players of the market. How did you cope with the demand in SS21?
Being a smaller brand allows us to react faster, we book capacity and place POs far in advance. Being a family business, our decision process is quick and we have no problem placing bulks one year in advance if that guarantees to get the right quantity at the right time.
Can you please give an overview of your different ranges (performance, constructions, prices) for SS22?
We keep a very clear/simple range:
MAGMA = Warmth / Comfort.
– This is the model you want for harsh winters
– Featuring GBS + inside tape, inside M+ fleece all over, Air-foam neoprene
X10D = Flexibility / Lightness
– This one is made to be forgotten
– GBS + inside tape, inside X10D+ fleece all over, Air-foam neoprene
SEAFARER = Life at sea essentials
– Best quality at an affordable price
– GBS, inside X10D+ fleece on back panel, S-foam neoprene
Which are your key innovations for SS22? (materials, constructions, styles…)
Our main tech is the 3D DESIGN, and we keep improving our fit every season. It represents a lot of work and it's not something you can easily notice in the shop, but we're all about how you feel in the water instead of using expensive marketing gimmicks to impress the customers in shop.
In terms of models, we have developed two new models:
– The women BIKISUIT, which is basically the quality of a full suit with the cut of a one-piece swimsuit.
– The X10D 4.3mm Hooded, which allows for the best flex in cold water (our cold-water crew favorite for mid-season).
Bold colors and graphics seem to be a thing of the past among the Spring-Summer wetsuit offer. Is the period more prone to fine details, textures and low profile prints?
At MANERA we've never been into bold colors and graphics, our graphic/design approach is timeless, so I guess we'll sometimes be "out of fashion" and sometimes "trendy" depending on how the fashion comes and goes haha!
Like I said above, we're working hard to have the best wetsuit inside the water, we see this product as a technical piece, not a fashion piece.
Sustainability is key in the wetsuit category: which materials/process did you implement in SS22?
First, and before we get inside the wetsuit features – we're only making premium wetsuits which are durable, we do not overproduce and then discount the additional stock, and we have very few guarantee/quality problems. These 3 points are very important in terms of sustainability because it means that we do not produce more wetsuits than our customers need.
Then we constantly look to improve what is inside and around our suits – we're the only brand to use our "Pizza box" packaging made of recycled carton box. It's smaller than the traditional wetsuit packaging so it takes less volume in shipping containers, which allows for optimized space. All the inside polybags are "bioplastics" that are compostable, biodegradable. Our factory has worked extensively to reduce their carbon emissions:
– The factory runs with solar panels
– They only use water-based glue to laminate neoprene layers
– They recycle waste materials and upcycle some key ingredients
– Save large amount of water by using modern dying process (dope dyed yarn)
To finish, we make sure used/damaged wetsuits do not finish their life in landfills; we have two processes for that:
If a wetsuit is repairable, we repair it and send it back to the customer/ambassador.
If a wetsuit is too damaged, we send it to one or our partners that transforms it into a brand new product (changing mat, wallet…).
You can learn more on the GREENTOUCH page of our website. https://www.manera.com/fr/notre-marque/green-touch.html
Key Products
X10D 4.3 – Best of both worlds, the 4.3mm X10D allows unrestricted movements while keeping you warm during mid-season.
The Meteor X10D is the ultimate performance wetsuit. In addition to excellent thermal protection, the X10D fleece interior gives flexibility and lightness while providing great comfort. It is perfectly adapted to any discipline where you need maximum flex because of its ability to follow the body's movements. If you are looking for lightness and freedom of movement, this is the wetsuit you need.
SEAFARER 2.2 – The SEAFARER HYBRID 2.2mm protects your body and legs with high quality neoprene while letting your arms completely free. Great for any discipline that requires upper body freedom of movement.
The SEAFARER brings us back to the essentials of what makes a good wetsuit, nothing more, nothing less: warmth, comfort, durability. It's a no-bullshit wetsuit with Manera's renowned fit and construction. If you are looking for a high-performance wetsuit at an affordable price, this is the right choice.
Women BIKISUIT – Make no mistake about it, the women BIKISUIT is not a swimsuit! It's frustrating to get cold in summer, therefore the BIKISUIT is only using high quality 2mm neoprene and blindstiched seams. Paired with the renown MANERA fit, the Bikisuit keeps you warm during chilly summer days.