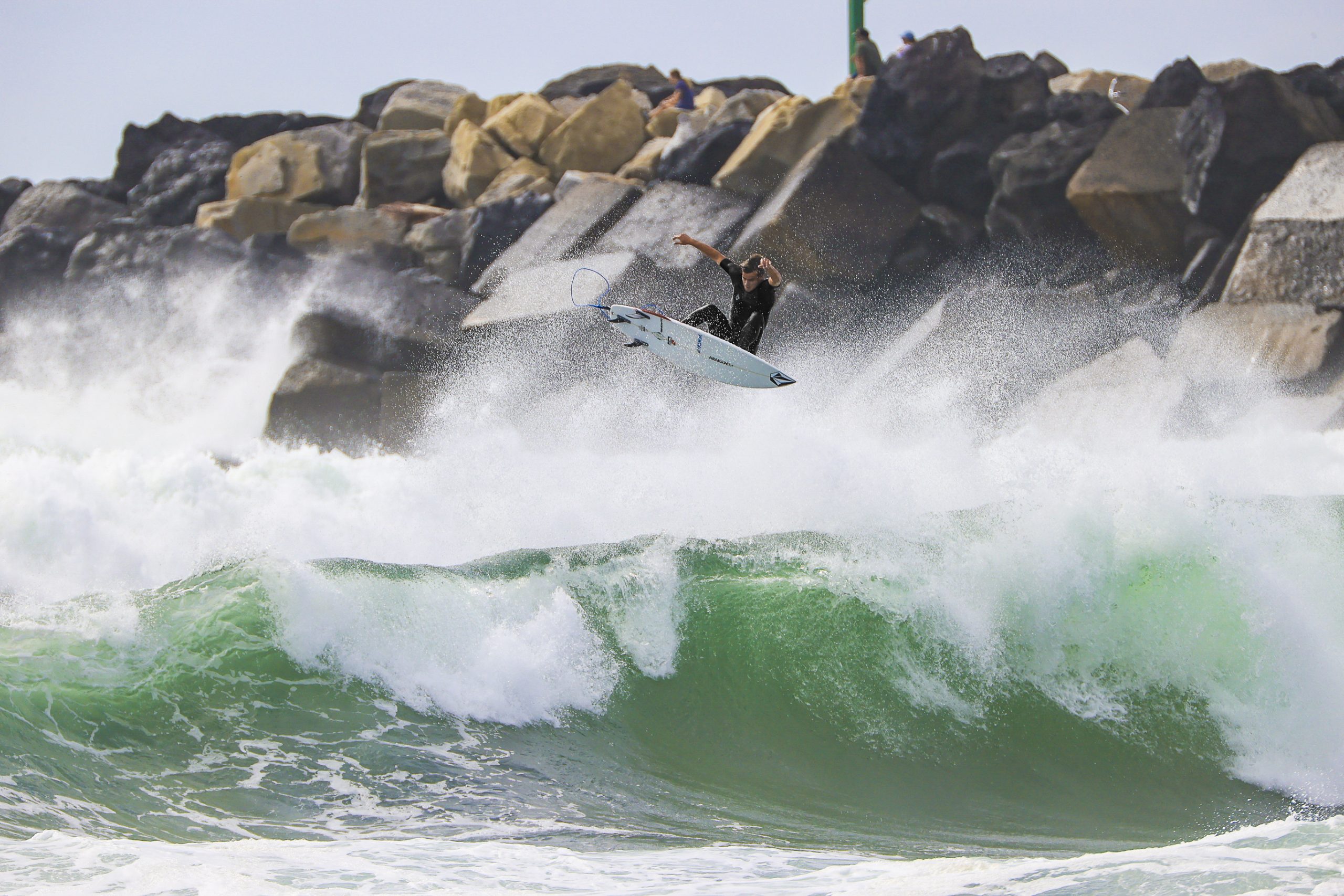 Volcom S/S 22 Wetsuits Preview
Retail Buyers Guide: Wetsuits S/S 22 Retail Buyer's Guide
Brand: Volcom
Interviewee: Brad Dougherty, Global VP of Surf
The surge in the wetty category overwhelmed even some of the biggest players of the market. How did you cope with the demand in SS21?
The strategy has been to focus the range development positioned in a performance and competitively priced segment.  Having a streamlined wetsuit category allows Volcom to offer the wetsuit necessities that matter most to the end consumer.  
Can you please give an overview of your different ranges (performance, constructions, prices) for SS22?
The Volcom Spring 2022 collection capitalizes on the strong response from the Winter "Modulator" series which offered a full winter array of chest zip full suits ranging from 3/2mm to 54/3mm hooded fullsuits.  For Spring 2022, the "Modulator" series expands to include 3/2mm and 4/3mm back zip fullsuits along with a 2mm chest zip fullsuit, 2mm short sleeve fullsuit and 2mm LS springsuit.  The range is developed with performance in mind at a mid tier price range. 
Which are your key innovations for SS22? (materials, constructions, styles…)
Carrying over materials that align with Winter developments the Spring 2022 wetsuits use a super flexible super stretch neoprene with warmth and comfort as a priority.  The goal is to present a wetsuit with a really soft and buttery hand feel to encourage buyer to pull the suit off the rack and try on the suit.  Once on, we focus on providing a great fit couples with key product features such as glued, blindstitched seams with internal taping, thermal lined fleece for warmth, durable YKK zippers and soft glideskin neck seals.   
Bold colors and graphics seem to be a thing of the past among the Spring-Summer wetsuit offer. Is the period more prone to fine details, textures and low profile prints?
You don't have to look like a professional athlete to obtain the same high performance wetsuits that Volcom athletes are wearing.  Volcom wetsuits use subtle details to differentiate, but still easily wearable by any surfer in the water.  Small design details on an all black colored wetsuit include, contrast stitching, subtle hidden Volcom stone logos, high density printed logos, Volcom stone embossed knee pads and 
Sustainability is key in the wetsuit category: which materials/process did you implement in SS22? 
Volcom takes the opportunity utilize as many sustainable options in the wetsuit design as possible.  The neoprene is based on a limestone and oyster shell content combined with carbon powder from recycled tires to minimize the use of a petroleum based products.  The glues are also advanced from a solvent base to a water based glue.  
Key Products:
3/2mm Back Zip Fullsuit – Function meets comfort and style with this back zip design.  Glued and blind stitched seams with internal tape and thermal lined neoprene for warmth.  Outer chest and back panels utilize a super soft and supple mesh neoprene to add a vintage touch in a high performance back zip design.  
2mm Chest Zip Fullsuit – A take down from the Winter fullsuit designs, the 2mm Chest Zip fullsuit is a great option for a spring morning session when the air is cool but the water is not quite cold enough for a Winter 3/2mm suit.  Also a great competition / performance suit where warmth is needed along with ultimate flexibility.  GBS seams with internal taping paired with thermal lined chest and back panels provide the warmth properties of this suit.  Super stretch neoprene with a Chest zip entry allows for maximum flexibility along the back panels.   
2mm LS Spring – A spring season classic cut, the 2mm LS spring provides long sleeves in 2mm neoprene on the upper body for cool morning air with short leg cut for warmer than winter waters.  Made with 100% super stretch neoprene and no thermal lining, this suit maintains it ultra light weight feel with maxium flexibility.  GBS seams and a chest zip entry help to limit water entry to maintain warm and comfortable fit.