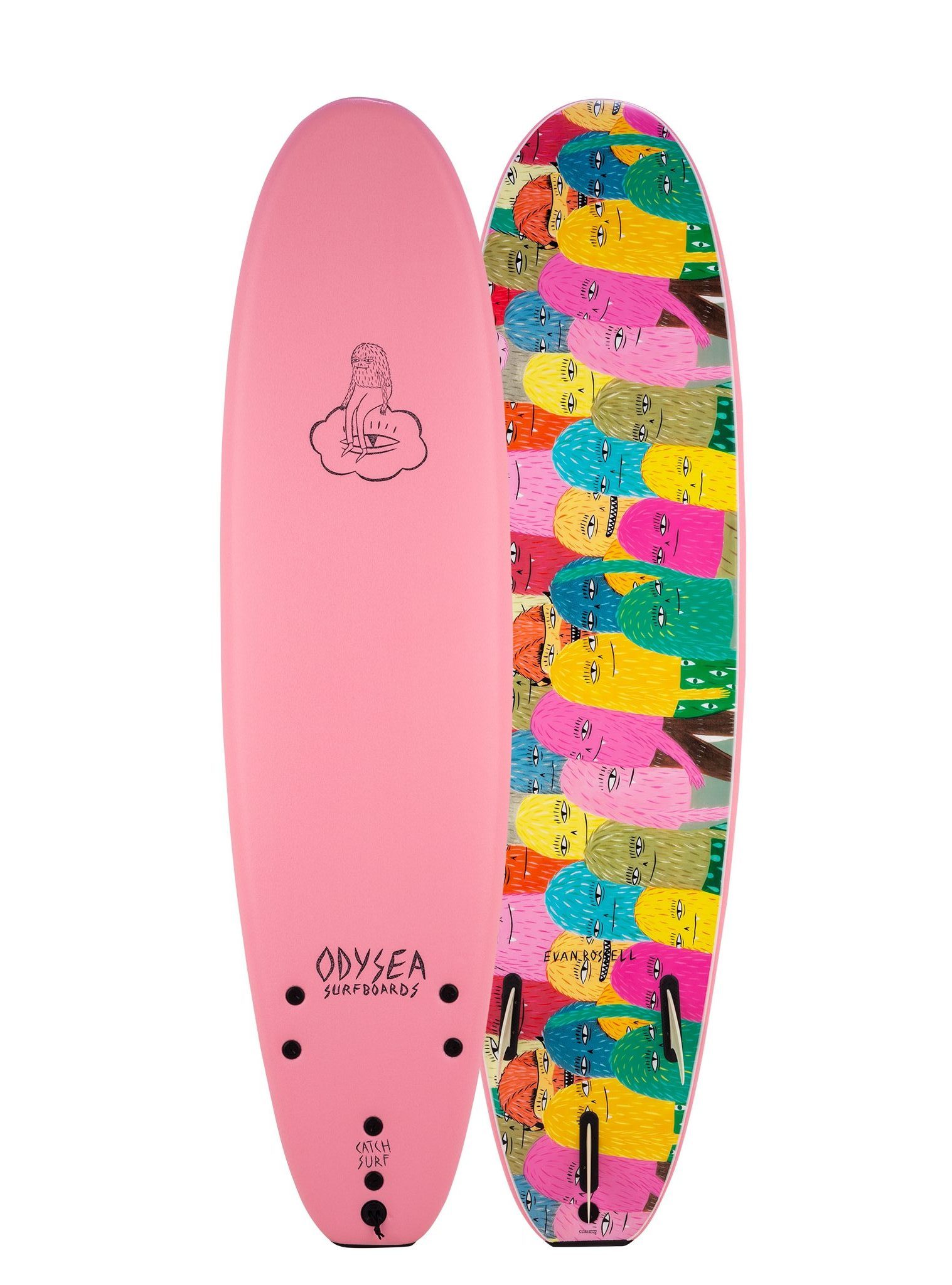 Catch Surf 2023 Softboards Preview
Retail Buyers Guide: Softboards 2023 Retail Buyer's Guide
Brand: Catch Surf
Interviewee: [email protected]
The magic with softboards is they address equally to newbies and advanced surfers. As a brand, do you target a specific category of riders?
We target traditionally every surfer that seeks a more fun approach in the water. The seriousness turned off so many people in surfing that many people seem to have forgotten what it was all about originally: to have fun and really enjoy your time in the water. That is indeed a real broad spectrum of surfers. So we embrace all types of water enthusiasts.
The softboards-only brands shook the market (in a good way) a few years ago, but now, all the endemic names in the surfboard industry also offer foamies. What are your thoughts on this evolution?
It appears harder than it seems to produce a real good and sense full collection of softboards. Many market competitors bring out some good boards of course. But fastly the price range grows up to their own resin board line.
Which softboard designs will be the safe choice for retailers in 2023? Which ones comprise a more hazardous bet, but may pay off?
Of course that can vary strongly from territory to territory and surfspot to surfspot. It is always good to have a bigger choice of board from 6.5″ to 8″.. like The Catchsurf x LOST RoundNoseFish 6.5″  and the bigger LOG's from 7″ to 8″. Those are standards and people love them.  For the variety of other shapes we have like Crowd Killers, Skippers, Beaters, the very short Special 54′ and Stumps shops need to know the requirements of their specific tribe. We are super happy with the large offer we propose to our shops. And they seem to appreciate it and us as a strong brand that people ask for.
Do you have a specific offer for schools/rentals? 
Yes. Catch Surf has a Surf Camp Edition with fortified rails that handle crashes with more ease. Those are available in 7″- 8″ and 9″ LOG's. Hit us up if you need some: [email protected]
The latest constructions tend to mimic the traditional surfboard. Should we keep the softboard simple?
Simple is good.  But it is also great excelling at the nature of the product – which is different then resin boards.  Like for example going where no one has gone before. The Beater and the Special 54's are tools for opening up a whole new terrain especially in the shorebreak that usually is crowd free. Or to attack your usual waves with a very different type of weapon. You would be surprised by the fun results that our boards drive in extreme situations. JOB says hello – yes, he does Pipeline all the time on our 9ft LOG's. They all float like crazy.
Are the crazy artworks/colorways a thing of the past in the softboard segment?
Not for us. It should smell like summer forever.
The lifespan of a softboard being shorter due to the abuse and construction/material, how do handle the sustainability extent?
Of course decomplexing in the water equals for many people going trashing material. But we have made the experience that our customers really cherish their Catch Surf Boards and handle them with great care and keep them for long time – also die to the 3 stringers we use to make the boards stiff as hell and longer lasting, but the main rule is take proper care of your gear.
Key Products