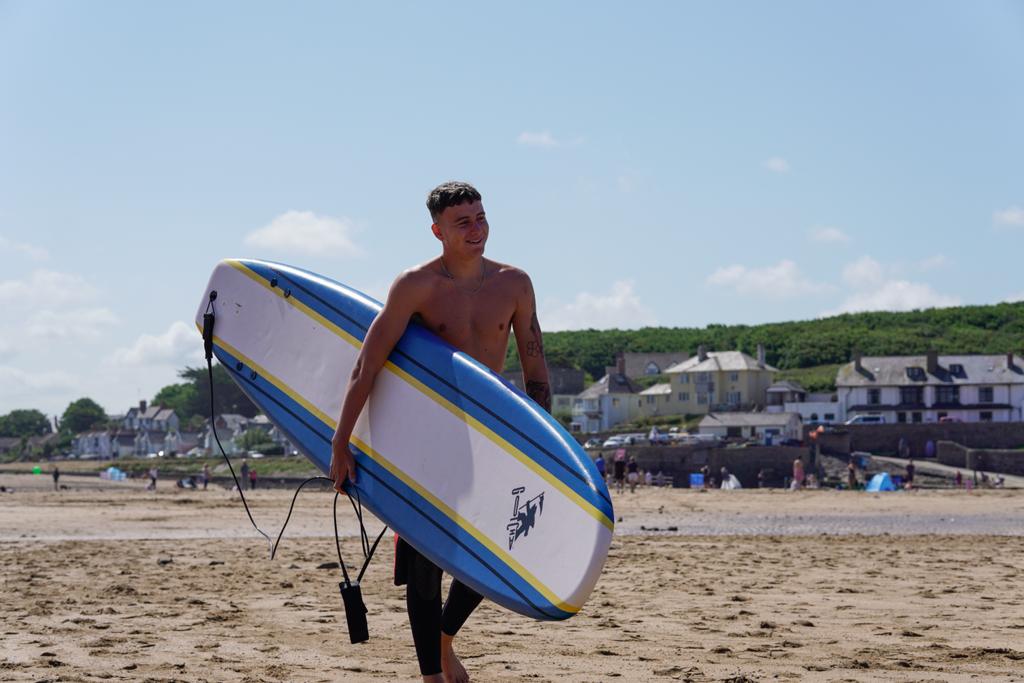 Gotcha 2023 Softboards Preview
Retail Buyers Guide: Softboards 2023 Retail Buyer's Guide
Brand: Gotcha
Interviewee: Nuno Fonseca
The magic with softboards is they address equally to newbies and advanced surfers. As a brand, do you target a specific category of riders?
At Gotcha we are mainly targeting newbies, we want to give them the best experience possible and have launched the common 8' board and also a 9' for a taller surfer.
The softboards-only brands shook the market (in a good way) a few years ago, but now, all the endemic names in the surfboard industry also offer foamies. What are your thoughts on this evolution?
It is as common reaction from all the brands, and this will actually help the market and specially the product evolve.
Which softboard designs will be the safe choice for retailers in 2023? Which ones comprise a more hazardous bet, but may pay off?
I would say that 8' and 7' boards are safest although I can see the 6' and 58" fishtails starting to have some demand.
Do you have a specific offer for schools/rentals?
Our 8' and 9' boards have been specifically designed for Schools with a EVA re-enforced tail and an increased liter capacity for more float-ability
The latest constructions tend to mimic the traditional surfboard. Should we keep the softboard simple?
It is a natural evolution. Like in other categories we have to offer a range of products from beginners to advanced, and this is what we are seeing happen in this category.
Are the crazy artworks/colorways a thing of the past in the softboard segment?
I think we will see a mix, we are trying to keep it very classic and clean
The lifespan of a softboard being shorter due to the abuse and construction/material, how do handle the sustainability extent?
First and foremost we have moved away from using the toxic PU foam and are using EPS (expanded polystyrene) that is more eco-friendly. We are looking at options to use recycled EPS in a near future and have built in two bamboo stringers and only one fiberglass one so as to reduce the carbon footprint. We are also looking to comply with the standards that the ECOBOARD project is setting and that are quite specific on each components impact and footprint in the planet.
Key Products
"The Ghost" 8.0
"The Phantom" 9.0