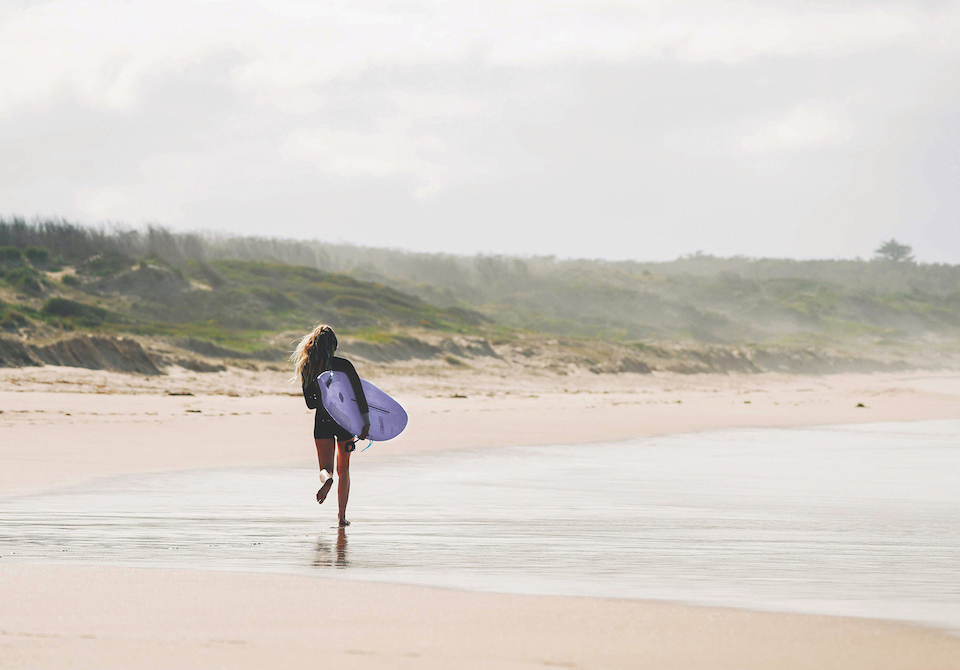 Ocean and Earth Softboards 2023 Preview
Retail Buyers Guide: Softboards 2023 Retail Buyer's Guide
Brand: Ocean & Earth
Interviewee: Phil Macdonald, CEO
The magic with softboards is they address equally to newbies and advanced surfers. As a brand, do you target a specific category of riders?
We have a large range for beginner through to advanced. Our Ezi Rider and Bug range is targeted to the beginner surf and our epoxy soft series to target the intermediate to advanced surfers. Still the biggest market for softboards is beginner.
The softboards-only brands shook the market (in a good way) a few years ago, but now, all the endemic names in the surfboard industry also offer foamies. What are your thoughts on this evolution?
I think this is just natural for brands to jump on to a category that is increasing in the market, especially if you are a board manufacturer. But selling performance surfboards to softboards is quite a different customer and market.
Which softboard designs will be the safe choice for retailers in 2023? Which ones comprise a more hazardous bet, but may pay off?
I think anything targeted at the beginner level and good price will do well. Anything from 7'0 up is where the volume market is. Softboards are very price sensitive and as inflation bites, I believe softboard sales will be affected.
Do you have a specific offer for schools/rentals?
Yes. We have a specific surf school line of boards strictly targeted to surf schools and rental. Durability is key here and making sure these boards last 3 years needs to be your goal.
The latest constructions tend to mimic the traditional surfboard. Should we keep the softboard simple?
I think boards always change design, construction and sizes over time. It's part of the evolution of surfboard design. Softboards target the fun side of surfing and I believe if we can create boards that people have fun when riding, more people will surf. Also these days people are having different boards in their quivers.
Are the crazy artworks/colorways a thing of the past in the softboard segment?
Softboard artwork is still important. The beginner market to a degree is influenced by color, brand and artwork…The softboards these days need to look similar to surfboards.
The lifespan of a softboard being shorter due to the abuse and construction/material, how do handle the sustainability extent?
This is a hard question. The best solution is to look after your boards and that way you can ride them for many years. Once they are too abused, it's to understand how we can recycle the parts of the board. We are also always looking at ways to make these boards more sustainable and informing customers how to recycle these.
KEY PRODUCTS:
EZI RIDER SOFT BOARD
HAPPY HOUR EPOXY SOFT BOARD
BUG SOFT BOARD FOR YOUTH