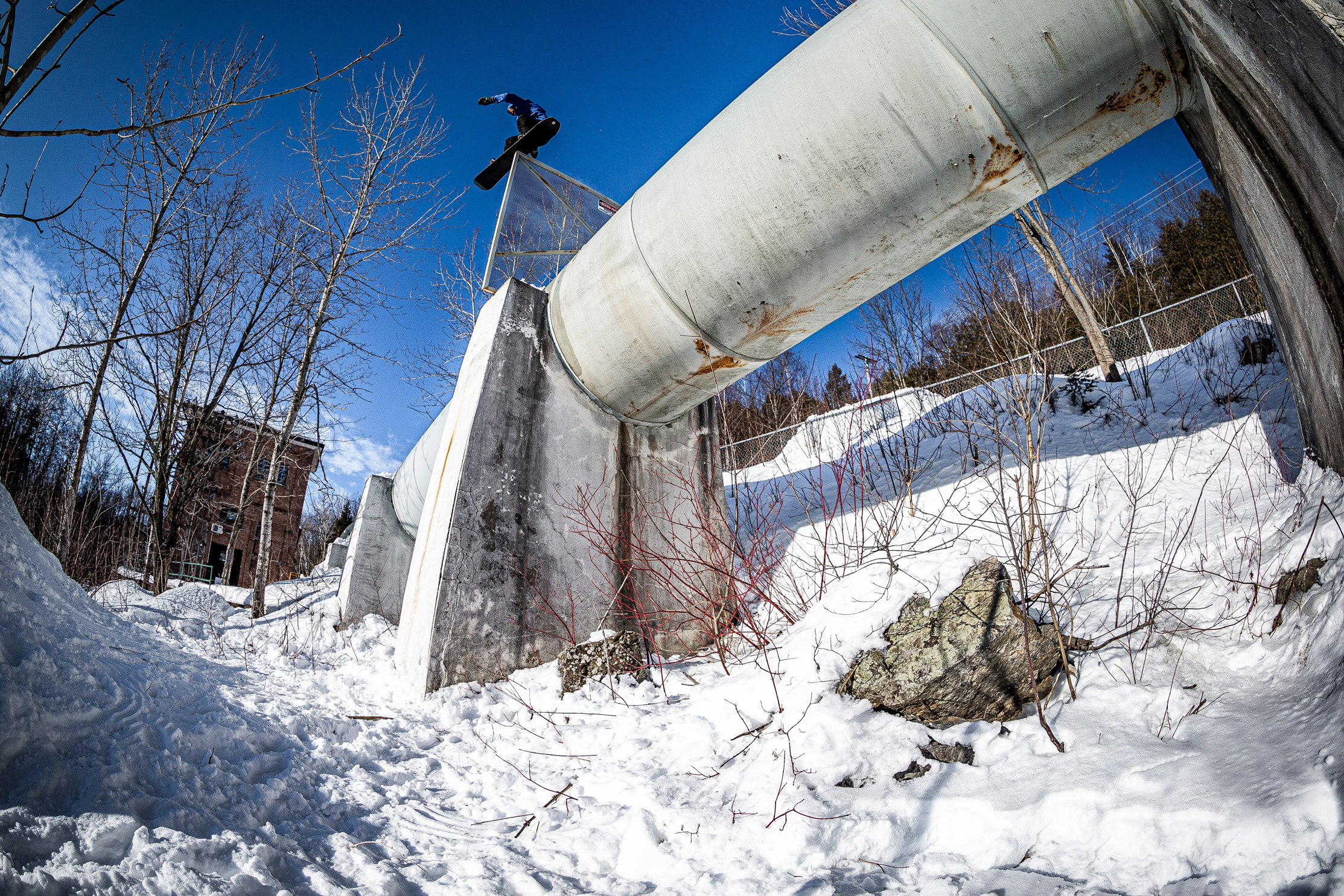 Dakine 2022/23 Mens Snow Outerwear Preview
Retail Buyers Guide: Mens Snow Outerwear 2022/23 Retail Buyer's Guide
Brand: Dakine
Interviewee: N/A
Please provide an overview of how 2021/22 is shaping up for your brand. Has COVID-19 affected your line? If so, please explain the changes you have made, and how you came to these decisions?
After a difficult winter season in 2020 /21, the present winter looks very promising, despite some remaining Covid restriction, the Winter market looks pretty good for the moment. People are going to the mountain and are thriving for outdoor activities, and ski resorts are full. Snow is here. So lets say all the lights are green for the moment. We are relaunching the snow apparel here in Europe for next season so we can't say that we have been affected on the outerwear product category
What is the overall theme behind your FW 22/23 outerwear range? From which big trends do you take your inspiration?
This collection is designed for urban playgrounds and backcountry pillow lines. We think about this product like Dakine's Trusted Equipment, an interface between you and the mountain and shaped by the many ways we ride. An end-use driving collection.
Our Collection is divided in 4 key outfits full filling the entire needs for mountain riders: the Stocker, The Sender, The Reach and the A-1 series: The Stoker and Sender are cut for all-mountain movement, dynamic ergonomics and a regular fit. The Reach is built for ease and warmth in blower white-out conditions at the top of the lift. The A-1 styles are extra tough with a generous cut for rallying the park and the streets! Riding style shapes the gear not the other way around. By taking a more minimalist approach we actually serve a wider range of people with gear that works in a wider range of conditions!
What new fits / silhouettes are coming out in FW 22/23? What pant and jacket styles are most important in your range?
For this 2022 line, we took time to reset our fit for both men and women – solidifying our block standards across the line. This will allow us to reestablish consistency and reliability across the collection. We have done our job when you can become fully present in the moment.
the outerwear is where you really get to experience articulated patterning that
moves effortlessly with the body. Each style is built for the stance of that sport and riding style. If its for the backcountry, it's shaped to move freely with your stride. As we move into the resort comfort is king and the fit has a more relaxed articulation. Then to the streets and park where style and protection help you stomp the rails by incorporating heavy fabrics that demand a loose cut.
The ride of your life is about reading the mountain and moving with it. Great gear moves with you!
Our key Silhouettes are:
M'S STOKER GORE-TEX 3L JACKET WITH M'S STOKER GORE-TEX 3L BIB
M'S SENDER STRETCH 3L JACKET WITH M'S SENDER STRETCH 3L PANT
A-1 JACKET WITH A-1 PANT
What new colours / prints are you introducing?
At Dakine we like sustainability which means a durable outfits there for we like to use solid colours that remain legit despite fashion, we like to use plain colours, not to many fancy prints.
Camos have always been part of the Dakine DNA, this year version is the Camo terrain. Flame Orange, Earth green, purple haze, Fir Green and Russet Brown complete the men outerwear range colors pallet. We also propose some black and grey that are historical in Dakine ranges
Any *NEW* technical stories with regards to fabrics and materials?
Going more and more sustainable is definitely one of our goal. On most of our silhouettes we use recycled fabrics and 75% of the outerwear range is BLUESIGN approved and matches The Global Recycled Standard. All of our recycled fabrics come from plastic that has been truly used before.
As mentioned sustainability comes with durability. Dakine is a company that has made life saving equipment since 1979. We respect the high standard by designing apparel to last. Like equipment, all styles must be durable and classic designs that are a pleasure to use and keep you protected from the gnar.
Glue ramps, internal bellows, cold pressing – these are all ways we build products to last and perform. Adding features like RECOO, Fog-off breath vent, and XL drop in pockets make for gear you can count on
Any trends that your brand is moving away from?
Dakine is all about Trust, so we keep on going that path to provide trustful equipment for passionate people
What are your top marketing stories for FW 22/23? This will help us to put some focus in the right place?
ON THE WATER TO THE MOUNTAINS AND THE LIFESTYLE IN BETWEEN, CREATING TRUSTED EQUIPMENT FOR THE RIDE
OF YOUR LIFE
Key products
The Stocker Series
Providing ultimate protection, the Stoker 3L Gore-Tex® styles will keep you dialed on any mission. Built from trusted 3L waterproof fabric with a recycled face and designed to endure years of gnarly
The Sender Series
From earning turns to massive hucks, the Sender Stretch 3L Kit will be your go-to. This recycled 3L 4-way stretch material checks all the boxes. Best of all, unlike most waterproof textiles, its built to be recy- cl-able! Get RE-PSYCH'D® on sustainability.
The A-1 Series
The A-1 styles are bringing it back to the streets. With a heavy work-wear influence and burly high denier water- proof fabric, the A-1 styles are built to endure. Triple needle top stitch and a baggy cut remind you where urban riding started
What's your base layer strategy for FW 22/23? Please let us know your tech innovations, materials, colours and price points?
Base Layer are definitely a product category we are in. our strategy is to keep the line minimal, durable and built on purpose. We propose 2 key outfits, the Kickback silhouette and the Liberator silhouette..
The Kickback is an articulated fit while the liberator is relaxed fit and also comes with a hoodie for the top.
Both are comfortable breathable and are made of recycled breathable fabrics. The Kickback is 4 way tech while the liberator is water resistant.