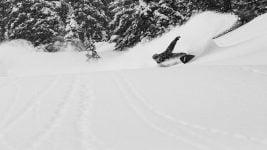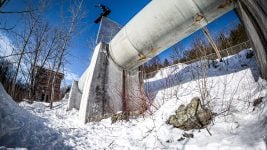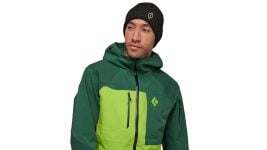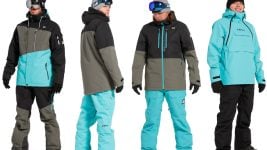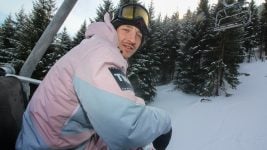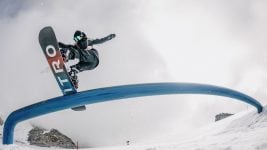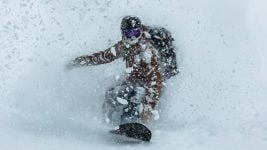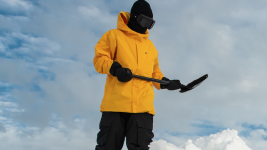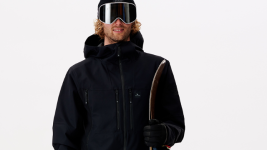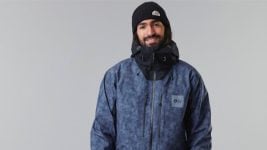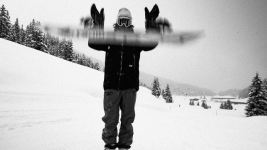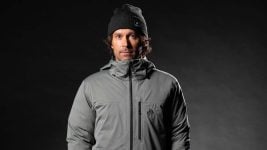 Mens Snow Outerwear 2022/23 Retail Buyer's Guide
Crisis or not, people still need to go outside – in tough times probably even more so. And to do so, they need proper gear, which the brands featured below continue to provide despite all challenges. Anna Langer reports on the trends for Men's FW22/23 Outerwear.
On top of logistics issues such as delays and growing costs, the last two years have had a accumulated effect on many brands. Rehall find that "it's becoming less fun to do your work because we're very eager and want to create nice things so everybody can feel good while wearing our garments but if then lockdowns keep happening, crazy restrictions have been applied so nobody will be able to go riding, it gets you down every time," says designer Dana Smits, and elho notice that "the unsteadiness of the overall feeling of safety leads to much lower spending." Yet as we all know, every cloud has a silver lining and Black Diamond feel an unbroken high demand for their products: "We continue to see growth in a lot of categories – especially in apparel. Our direction and strategic plan have not changed. The pandemic has reinforced our focus as a brand" says Kristina Ehrschwendtner, Apparel & Footwear Merchandiser, Europe and also Floa and Dakine share a positive outlook on the coming season.
"The fortunate thing in a very scary and unfortunate situation was the need for people to get outside and participate in so many outdoor activities, including snowboarding. I would say the influx of new consumers in our sport has really made us look at our product offering through an inclusive and accessible lens," L1 Premium Goods Designer Jon Kooley elaborates. Burton, Picture Organic Clothing and Horsefeathers have used the situation to work on and increase their carry overs, elho focus on bestsellers in new colour stories and patterns with only a few new products and Rip Curl have developed and new range structure already for FW21/22.
THEMES
The heritage theme has been going for a couple of seasons now and is only starting to slow down a little bit. Burton state NAUGHTY BY NATURE for FW23/23: "We've been wild since '77. The wild energy of the natural world inspires us to adapt, evolve and overcome. We are having fun in the face of fear, we rise above and stand out," says Christine Egger, Director of Product Strategy Europe. Elho draw inspiration from a pool of over 70 years of brand history with unique designs and ThirtyTwo sport some "seriously OG style" with a wide fit driven by Chris Grenier and Dakine also showcase a baggy cut that reminds you where urban riding started. Quiksilver's High-Altitude capsule collection also features baggier fits with prints and arts are inspired by the early 90's, but with a modern-day twist and a unisex approach feeding the inclusivity trend, inviting women into this collection as well.
Answering the success of their apparel collection, Rip Curl tie their outerwear products to that division, creating consistency between snow jackets and the apparel offer in polars, fleeces, tee-shirts, "to keep our surf spirit in the mountains." They highlight trans categories jacket that "can be worn in a city or during a cold day at the beach, proposing a versatile offer where everyone can find a perfect match," says Raphaël Delfour, Winter & Trade Marketing Manager. Horsefeathers bring back rideable shirts and DC promote "outerwear for everywhere. Matching flawless technical function with original DC style. Building the boundaries between streetwear and outerwear. Balancing advanced mountain performance with city street wearability", explains Manu Labadie, Marketing Manager. ThirtyTwo's biggest theme this season is to create better accessibly for all snowboarders through refinement of features, improved waterproofing / breathability, more fit options, and lower price points. "We want to make outerwear that everyone can afford, but still functions in all conditions," says Susanne Dachgruber, Merchandise Director.
Dakine's collection is designed for "urban playgrounds and backcountry pillow lines. We think about this product like Dakine's Trusted Equipment, an interface between you and the mountain and shaped by the many ways we ride." Burton also focus on technical layering systems (base/mid/outer layer), replacing certain lifestyle product without functionality by a highly functional base/mid/outer layer offering. Airblaster highlight their super techy Beast Series with maximum function for splitboarding and resort riding, made out of 100% recycled content; Templeton offer a basic layering system including, base layer, vegan synthetic insulator as mid layer and triple layer bonded outer layer jackets as shell; Horsefeathers also bring back their shell jackets for freeriding and Norrona expand the lyngen collection: "a freeride-driven touring line, first launched in 2009. Pushing the limits of durable lightweight, packability, and the balance between protection and breathability," explains Fredrik Lundberg, RDD Director. Jones Outerwear state their collection "is about making cutting edge apparel that performs just like we move through the mountains – with complex simplicity. One foot in front of the other, but no wasted steps, and no wasted energy. This is apparel we believe in every step of the way."
Sustainability has evolved from trend to permanent theme. Tony McWilliam, Head of Product at Candide says: "We are not interested in trends – our design ethos exists where elegance and functionality collide. Sustainable materials and premium constructions result in timeless pieces." Norrona also follow a general aesthetic based on their design DNA, "Loaded Minimalism™." Black Diamond heavily focus on product durability, which is key to consumers when taking a buying decision and an important sustainability criteria. FW also focus on durable materials which are fit for purpose to make products that last and keep out of landfills. "Make An Impact" is Picture Organic Clothing's campaign theme, illustrating how the smallest actions can have a big impact on our environment. DC report of their most eco-friendly line to date, implementing more sustainable materials than ever, next to clean-energy snowboard production and 100% recycled packaging and hang tags. 
MATERIALS
When it comes to new technical developments in outerwear, bio sourcing deserves a big mention that is used by both Picture Organic Clothing and Candide. "In the case of a snow jacket, it means creating a fabric partially made with plant material such as sugar cane or castor beans, wiping out of the extremely polluting dependence on fossil fuels" explains Marion Bertrand, Product Manager at Picture. "The shell fabric, which is derived from sugarcane waste and blended with recycled PET, reduces carbon emissions by 25% while providing the same level of durability and performance as traditional polyester. Picture's short-term goal is to expand the use of bio-sourced materials throughout 100% of its technical apparel line." Templeton feature an ecological water-repellent impregnation BIONIC FINISH ECO from RUCO that is approved by RWTH University Aachen and based on a fluorine-free recipe and Black Diamond continue their collaboration with GTT's EMPEL Technology, a revolutionary water-repellent treatment which eliminates the use of water pollution from fabric finishing.
Not really new but still relevant is the use of recycled material. Horsefeathers use Primaloft Bio and Ultratech Recycled on more models next to biodegradable packaging, L1 continue their transition to more recycled and sustainable fabric options. ThirtyTwo even use 100% recycled shell fabrics in their TM-3 and TM Jacket, Pant, and Bib, made from recycled plastic bottles and also FW report that their ratio of recycled fabrics is getting higher. "We are stoked to have more and more products featuring almost all recycled materials, from the main fabrics, insulation, linings, and zippers. For you to not only look good but also feel good" says Irena Umek, Marketing Manager. Rip Curl also use recycled fabrics on most models and 75% of their outerwear range is BLUESIGN approved, matching The Global Recycled Standard, Quiksilver use between 80-100% recycled materials. Jones add the Oekotex certificate to all their materials, which range from organic cotton, upcycled down and non-mulesed merino wool to PFC-Free DWR treatments.
For their "Search Series", Rip Curl introduce their 37.5 technology, based on the Heatseeker lining of their wetsuit range. "It's an incredible way to add adaptable breathability properties to the fabric. 
It helps keep your body at the ideal core temperature of 37.5° C when you're active by removing the sweat during its vapor stage before it gets liquid." In order to answer Travis Rice's demand, Quiksilver combine "Primaloft Active, the most breathable, lightweight insulation in the market, with Gore-Tex Infinium to create a jacket that is super light, extra warm, and made to move with you. 686 keep riders warm and dry with the new GORE-TEX PRO 3L Thermagraph Jacket and Bib that combine the most rugged GORE-TEX PRO with fused strategically placed Polartech Alpha insulation panels to help with warmth retention and moisture management. Norrona blend two GORE-TEX® technologies for their lyngen Gore-Tex Active Jacket: the Active SHAKEDRY ™ – a technology that eliminates the face fabric, preventing water absorption to maintain comfort during high-intensity and 30D GORE-TEX® Active, built for extreme breathability, ideal for highly aerobic, done-in-a-day activities. Rehall continue their Re-tech dry outer shell fabrics with an improved 20k lamination and FW work with a new pre-baffled insulation fabric for a super-soft hand feel, durability, and more water resistance.
SILHOUETTES
While they're almost completely extinct from women's collections, bibs continue to stay super relevant and popular for men. "We're seeing an increased need for a wider selection in bibs and more price accessible styles" report L1, Rip Curl updated their backcountry bib with 37.5 recycled twill fabric with no lining or padding, FW add a workwear inspired bib to their catalyst family, 686 offer Forest Bailey's oversized signature Dojo pant as a bib and also Burton introduce new pants to "build off momentum in bibs and continue the modernization of the line." Pants are generally moving towards a wider fit again, as seen at Dakine, L1, Norrona and elho. 
Supporting the lasting backcountry trend, layering options are a must have for riders which is catered for by the Burton Men's AK TUSK Jacket, a splitboard-specific jacket designed to be as packable as it is functional, Candides's new C2 flagship collection, and the ELIAS ELHARDT x Picture Organic pro model, a 3L jacket and pants with their revolutionary XPORE membrane. Jones use an origami-inspired fabric pattern that maximizes mobility and breathability by minimizing taped seams that don't breathe or stretch in their Shralpinist Stretch 3L Jacket and Bib.
Dakine dedicate each of their outerwear segments to a certain riding style and articulate the patterning to move effortlessly with the body. "If it's for the backcountry, it's shaped to move freely with your stride. As we move into the resort comfort is king and the fit has a more relaxed articulation. Then to the streets and park where style and protection help you stomp the rails by incorporating heavy fabrics that demand a loose cut." For the street, this means a heavy workwear influence that can also be seen in the L1 range, and Rip Curl also reworked part of their range in a more minimalist direction "that it will fill the gap between classic outerwear products and more lifestyle jackets."
Last but not least, elho continue to rock their colourful all-over printed overalls, while Templeton highlight their "overall that does not look like a overall, with full waterproof with taped YKK zipper and seams, made with our most functional 3-Layer bonded Outer Layer shell."
COLOURS & PRINTS
Rehall make their designs "more clean and with not so many colour/print combinations" and in general colours are a bit more toned down than in previous years. "Inspiration for the colours and prints comes from the colours found in nature during its seasonal changes" say Picture and Rip Curl feature natural and earthy colours in their SURF LANDING search collection. 
Blue is the main colour for FW22/23, in various variations ranging from Burton's new Jake Blue, L1's Ultraviolet synthetic blue, Norrona's cold blue / grey Blue Fog or their Mykonos Blue, Oil Blue from Horsefeathers to Kingfisher or Indigo at Black Diamond. 
Inspired by riders like Victor Daviet and Matt Belzile wearing head to boot in the same colour with pop accessory hits, 686 created a collection of tonal outfits in both brights and neutrals, that combined with key gloves and facemasks in specific accent colours create a signature look throughout their range. For more colourful options, Burton show shades of reds and greens, elho extended the neon range with some powerful colour combinations and Rip Curl use bright and fun colours directly referring to their surfing roots. Black Diamond introduce Lime Green as highlight colour for FW22/23, Candide update their cabernet colour and Dakine feature Flame Orange, Earth Green, Purple Haze, Fir Green and Russet Brown. FW on the other hand introduce pastel colours like Sky Blue and Wisteria "to bring sweetness and contrast with the very bright orange and lightning blue. The new and very neutral sand colour is easy to merch with all kind of colours. The new burnt orange Antelope canyon brings warmth." Rehall sport Cathay Spice, Navy, Olive and Dessert Palm colour combinations.
Colour blocks are making a comeback in the collections from Templeton and Burton, next to elho's iconic elho all-over prints from the past. Dakine say that camos have always been part of their DNA, featuring a terrain version for FW22/23, L1 blur the line between fun and familiar with a tie-dye camo, Picture Organic show a world map in the form of a camo and ThirtyTwo have a blur camo with red that was inspired by JP Walker, snorkel blue by Chris Grenier, and forest green by Scott Stevens. "Zeb wanted something with a space theme and so we did a play on NASA inspired logos and colors. I always let the team drive the bus on colour, prints, and general direction." Burton's prints are inspired by natural patterns, Picture show a new print called CLOUD, a cloudy textured effect next to LINES, graphic lines representing mountain tops and Rip Curl also introduce geometric prints as well as taping details.