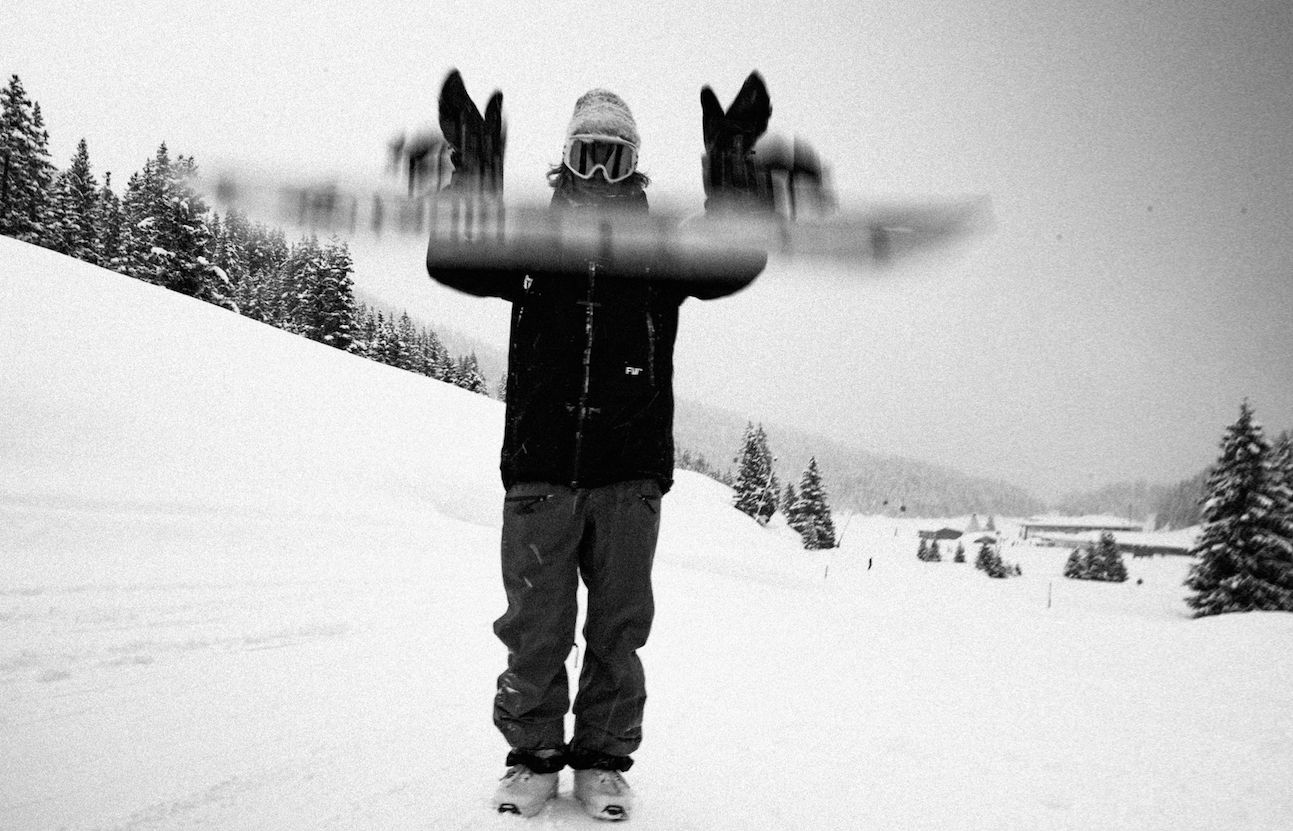 FW 2022/23 Mens Snow Outerwear Preview
Retail Buyers Guide: Mens Snow Outerwear 2022/23 Retail Buyer's Guide
Brand: FW
Interviewee: Irena Umek, Marketing Manager EU & INTL
What is the overall theme behind your FW 22/23 outerwear range? From which big trends do you take your inspiration?
_future_wild
Born in the wilds above Lake Annecy, FW designs high-performance apparel with a newschool philosophy. Surrounded by the giant mountains and crystal waters of the Alps, we share a commitment to create a sustainable future.
We embrace board sports culture, the culture of trend-setting, artistic innovation, and individual expression. We embrace this culture as a unifier of people from different backgrounds and places. This is the future wild. We believe quality is sustainability. By focusing on durable materials which are fit for purpose we make products that last and keep out of landfills.
What new fits / silhouettes are coming out in FW 22/23? What pant and jacket styles are most important in your range?
There are 6 product families building up our 22/23 collection. Our products stand up to rigorous use in alpine environments for at least three years. Each FW piece is created only if it can be different, inspirational, and redefine what exists today.
·       From the _catalyst family, there are the brand-new additions to the line-up, Catalyst Fusion Jacket, Bib and Pants, with the complete merchandising concept behind (pre-baffled Jacket, Crew, and Jogg). The garments take inspiration from workwear and deliver the ultimate versatility.
·       Newness from the _manifest family is all about the ultimate mountain shell, with Manifest 3L Jacket and Pants, both highly waterproof and breathable – keeping you happy on the inside, no matter what's happening outside.
·       Brand-new additions to our _source story – the technical, comfortable, and stylish gear solutions for all four seasons. Source Warm up Jacket is your very best warm friend with a perfect fit to be worn on top of any shell jacket. It is all about layering here. Source 4 Seasons Light Shell Jacket is a waterproof, lightweight and packable jacket that will quickly become your go-to for the next hike, bike, and the like. The line-up of unisex products is also part of the _source family.
What new colours / prints are you introducing?
·       For 22/23, we are introducing the pastel colors (sky blue, wisteria) to bring sweetness and contrast with the very bright orange and lightning blue. The new and very neutral sand color is easy to merch with all kind of colours. The new burnt orange Antelope canyon brings warmth. All colors are easy to crossmerch.
·       When it comes to prints, there is a subtle FW logo graphic print on Source 4-Seasons Light Shell Jacket, playing with shinny and full dull effect.
Any *NEW* technical stories with regards to fabrics and materials?
·       To create functional Gear for Alpine Living, we begin with purposeful and researched fabric selection. We incorporate eco-friendly materials where they prove to be both durable and functional.
·       For 22/23, the recycled fabrics ratio on the collection is getting higher. We are stocked to have more and more products featuring almost recycled materials, from the main fabrics, insulation, linings, and zippers. For you to not only look good but also feel good
·       The new fabric – so called pre-baffled insulation fabric. The baffles are made during the weaving process, ensuring a super-soft hand feel, durability, and more water resistance.
What are your top marketing stories for FW 22/23? This will help us to put some focus in the right place.
·       One brand, three pillars: _newschool _outdoor _culture with the film project
·       Sustainability / eco stories:
–       1% for the Planet since our day 1
–       B Corp Certification
–       _repair programme
·       _source campaign  
Outerwear Best Sellers/Hero product
CATALYST FUSION JACKET and BIB
The ultimate versatility products to ride comfortably and confidently. The garments take inspiration from workwear and are complemented by a lightweight 2.5L construction, a soft hand-feel and water repellent zippers (YKK).
SOURCE WARM UP JACKET
Source Warm up Jacket is your very best warm friend with a perfect fit to be worn on top of any shell jacket. It is all about layering here.
MANIFEST ALPHA FLEECE HOODIE
Built from breathable fabrics with unparalleled moisture-wicking capabiliites, it's ideal garment for big days on the move. Hoodie features thermo-regulating magic, so you don't need to add or remove layers as you start and stop moving.
BASE LAYER FOCUS

What's your base layer strategy for FW 22/23? Please let us know your tech innovations, materials, colours and price points.
_raw family, our proper base wear
Protection from the elements begins with proper base wear: the first and last line of defence. We design RAW BSW garments to act as a second skin. Functional in the alpine and comfortable when relaxing off the hill. These products are made from merino wool, for cosy warmth and coveted elastic properties. They are ergonomically designed to stretch naturally with your body. The _raw family consists of pieces such as hoodie, crew, jogger, tights, short and long sleeve crew, for both genders.   Colours: black Price points: 79.95 EUR – 129.95 EUR