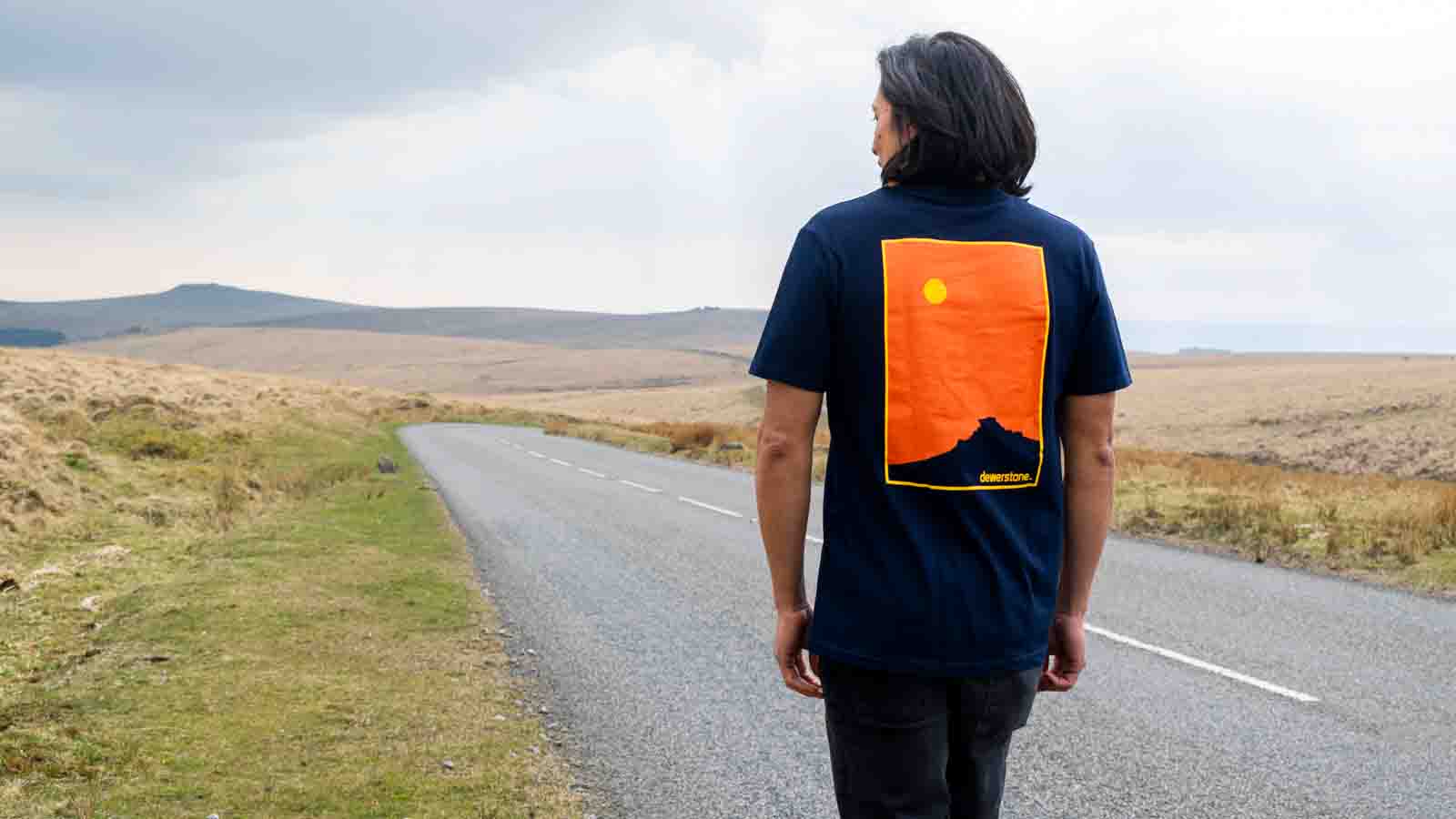 Dewerstone S/S 2022 Great Outdoors Preview
Retail Buyers Guide: Great Outdoors S/S 2022 Retail Buyer's Guide
Brand: Dewerstone
Interviewee: Rory Atton, founder
One year after the pandemic hit Europe: How is Covid-19 impacting the Outdoor Market?
This year will serve as a great reminder of why our National Parks exist and how valuable a resource they are to us all.
We are based right in the heart of Dartmoor National Park and we've seen first-hand the influx of people embracing the staycation and in many cases enjoying the outdoors for the first time. This provides a great opportunity to welcome those people, help them discover the environment we love and aid them in their journey to a life better lived outdoors. It also provides an opportunity to educate, inspire and show them how to be proactive in taking responsibility and protecting their newfound outdoor spaces.
We're incredibly fortunate to be based in an area so rich in natural beauty and to have the opportunity for the activities we love right out of our HQ doors. Being based in a hub of outdoor activity gives us an authentic insight into what is happening around us and in the environment we exist to protect.
How has Covid-19 affected your SS22 sell in plans (delays/ range cancellations/ carry over)?
Part of the reality of being a self-funded young brand (there's no venture capital here!) is that we're only able to make so much. It's a blessing and a curse. In some ways it limits our growth, in others, it prevents us from making products that we do not need. Right now this means that our sell-through is always strong, we've little product leftover at the end of the season and there are no cancellations to the range going into SS22.
Similarly, 2021 saw few delays in our production, albeit we learnt a lot about shipping and the impacts of sea freight and the Suez Canal! The bigger picture here is that whilst we dealt with sea freight challenges, we almost completely eliminated our air freight shipping, which was a contributing factor in decreasing our carbon emissions by almost 50% YOY.
In a period of time that's been the hardest hit to businesses our generation has ever seen, we take great pride that our core values were at the heart of our 2021 growth. We continue to see both consumers and retailers demand more from brands, and with the World opening back up to travel, our mission has never felt more relevant.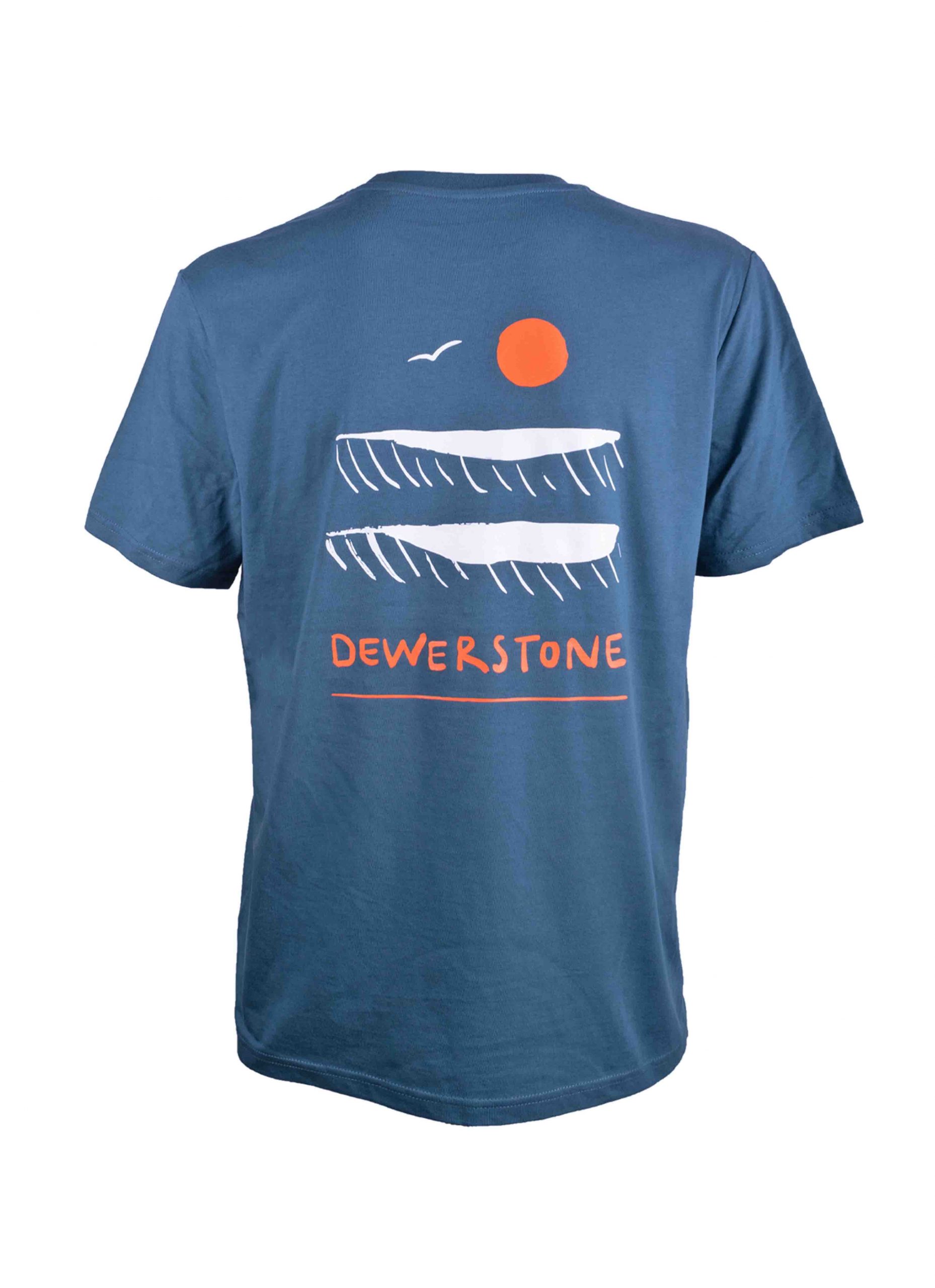 What are the major trends in the Outdoor Apparel market next Spring/Summer?
Without a doubt, it is the word 'sustainable'. Every outdoor brand will be preaching its sustainable actions.
Any brand that has built their brand on the outdoors, should have sustainability embedded so deep into the core of their business that we shouldn't even be considering the word 'sustainable' as a trend or something new for SS22.
As consumers, we need to be hearing the message, recognising the progress, but questioning the process. If a brand is preaching all-new sustainability with their 2022 product line, but they have founded 50 years ago, that change is to be admired, but we need to question their historical impact and what they are doing to take responsibility for it.
What marketing stories and themes are you telling in your Outdoor Apparel line for SS2022?
Consumers are beginning to see through sustainable products and sustainable product lines. A sustainable product or product range does not automatically mean a sustainable brand, and a sustainable brand does not automatically make for an ethical business.
Brands that are accountable for their actions through accreditation across their entire business will help consumers define what sustainability really means. If brands can really tell those stories and back up their values with impact, they will.
In SS21 our Muted Jungle board short told a story of deforestation and the manufacture & sales of that short alone planted over 10'000 trees in Central America. That short firmly put Planet before profit and will serve as a continual reminder that as a brand, we exist to make a change. Our mission is to protect the environment our brand is founded upon and if we are going to use the environment and nature as part of our designs and within our graphics and our marketing tools, we are 100% going to do something about protecting it.
For SS22 our jungle themes continue with our Sunrise and our Midnight colourways in the Life Shorts Pro. Just as with the Muted Jungle short in SS21, these products exist to put Planet before profit and tackle real issues on the ground where impact is needed. For every Midnight Jungle or Sunrise Jungle board short made, we will plant 50 trees in Central America, continuing to tackle deforestation at the heart of the problem.
As brands, retailers and consumers we have the ability to make a real difference in what happens next for our Planet and we will continue to use our marketing stories and themes as an avenue to make a positive impact in SS22.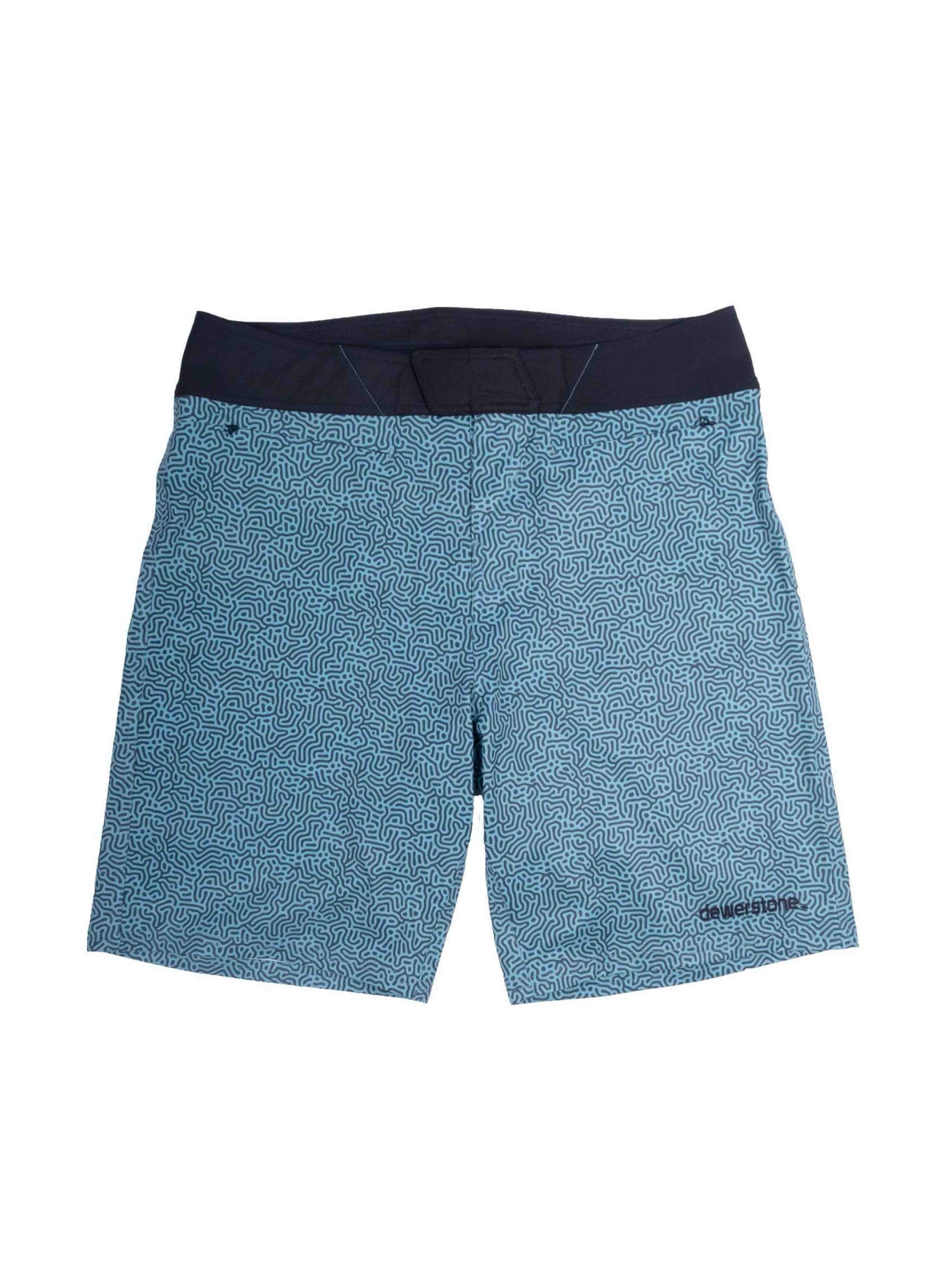 What are the most important technical features & materials?
As a brand, we're faced with many choices and have always strived to consider people and planet, as well as profit, and when faced with a decision, make the more ethical choice. We use organic cotton, recycled polyester and plant-based acetate across our main product lines. However in 2021, we made a huge technical move to keep a part of our process in the house:
We started out by screen printing t-shirts in the garage back in 2013. We only used 100% organic cotton t-shirts back then and that's what we continue to use today. In early 2021 we reached the point where printing all our t-shirts by hand was no longer an option for us, we'd grown too much to be able to handle that kind of volume and we were faced with the decision to outsource, or roll the dice and invest heavily in state of the art automatic printing machinery.
T-shirts are where we started and we will always remember the sweat & tears that went into learning how to screenprint. We couldn't give that up. We rolled the dice, kept it house and we continue to screenprint every single Dewerstone t-shirt right here in Dartmoor National Park.
With a huge upgrade in printing equipment, we will be able to meet the growing demands for our product through SS22 and beyond. This upgrade brought not only increased volume but a more efficient printing process which has seen us reduce electricity consumption by over 50%.
What about silhouettes, looks & styles?
Inspiration comes from all around and for us, it's often what's just outside the door. The rolling hills and harsh landscapes. The bittersweet weather and the feeling of isolation that being based in a more remote location can bring.
Our location provides the perfect backdrop for outdoor apparel and the great outdoors, being based within the National Park inspires everything we do and is the backbone of why we do it.
Our images are all taken walking distance from our HQ and our Princetown retail store.
Please talk us through your 2-3 of your key products for 2022.
1. Life Shorts Pro – The Worlds most versatile board short.
Made from plastic bottles
No lace – surf leash inspired closure
4 Way stretch fabric
Hidden pockets
2. Batham Sunglasses – Inspired by those Devon beach days
Made from bio acetate & walnut wood
Grey CR39 Polarized lenses
Cleaning bag made from recycled polyester
Kraft paper folding case
3. T-Shirt Collection – With heart & soul since the beginning
Inspired by our surroundings
100% Organic Cotton
Still screen printed by us