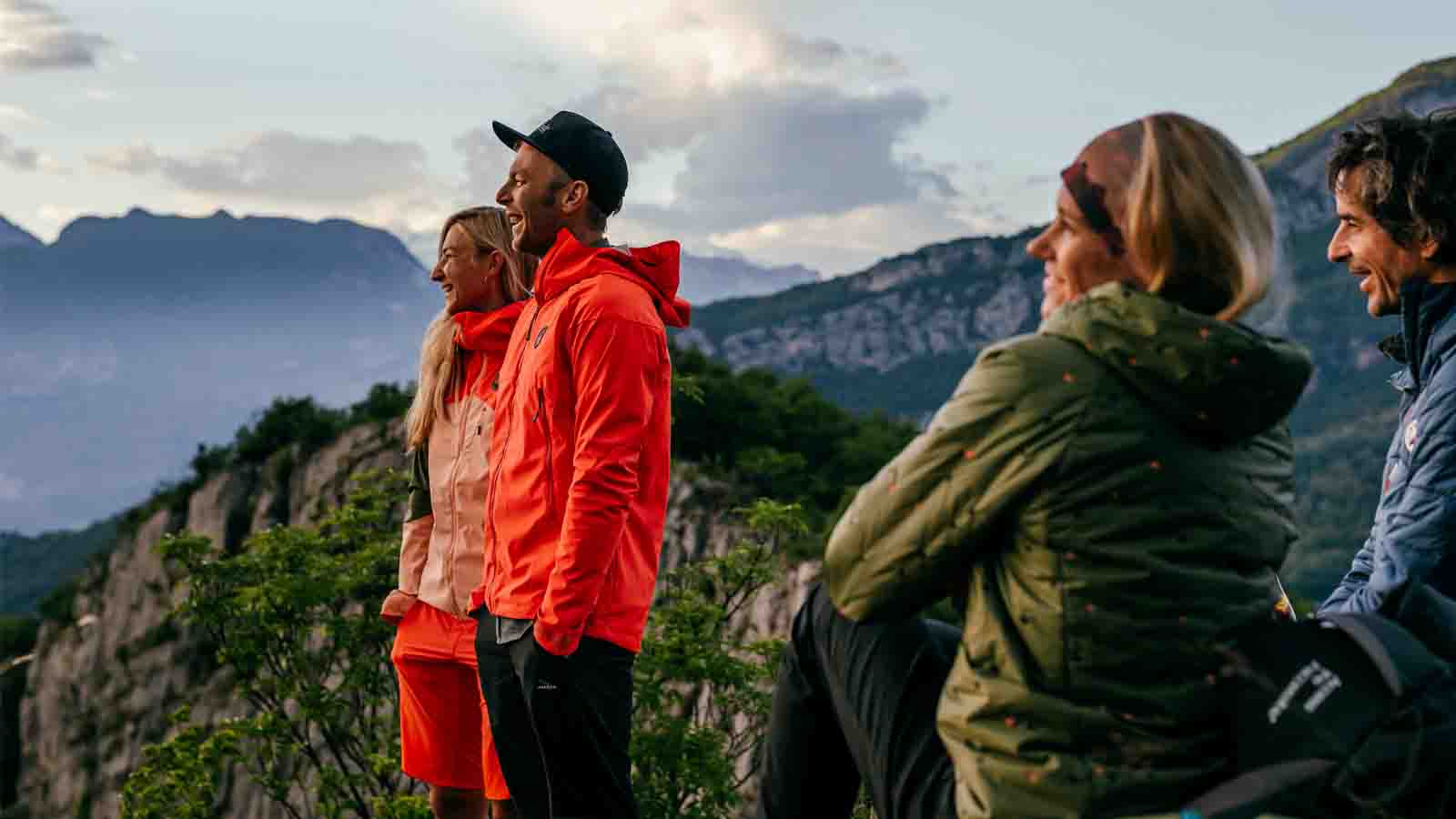 Maloja S/S 2022 Great Outdoors Preview
Retail Buyers Guide: Great Outdoors S/S 2022 Retail Buyer's Guide
Brand: Maloja
Interviewee: N/A
One year after the pandemic hit Europe: How is Covid-19 impacting the Outdoor Market?
People are going outdoors more often. In particular, they're discovering their "home trails" which have become an alternative to the gym for many. Of course, some of these outdoor newbies will go back indoors once the pandemic is over, but there'll be a lot more active people than before the pandemic. And that's naturally having an impact on the outdoor market and shifting demands. There are more cyclists, hikers, and ski mountaineers compared to previous years. Even cross-country skiing – where it's been possible in winter 2020/21 – has experienced a huge surge. However, with ski areas closed and travel restrictions in place, traditional skiing, free riding, and snowboarding have been pushed more into the background for the time being.
How has Covid-19 affected your SS22 sell in plans (delays/ range cancellations/ carry over)?
The effect it's had on Maloja, if any, has been purely positive in terms of our business. From the beginning, we've tried to remain calm to avoid any knee-jerk reactions and continue down our own path—even in these difficult times. It was important for us to be a reliable and stable partner for our customers. This turned out to be the right strategy, and we're seeing trust growing even more in the collaboration with our partners.
What are the major trends in the Outdoor Apparel market next Spring/Summer?
The bike boom is continuing, and there's still a constant demand for cycling clothing. There's strong innovation in this area, from gravel bikes to e-freeriders. So there'll be a wide variety of bike styles in the upcoming season. Multi-sports apparel will play an even bigger role as well: functional clothing that's so versatile you can wear it outdoors for completely different activities without having to compromise on function. That started some time ago with Bike & Hike, and new combinations are continuously being added. Apart from that, a lot of people have discovered camping, which is also reflected in the looks in the upcoming season.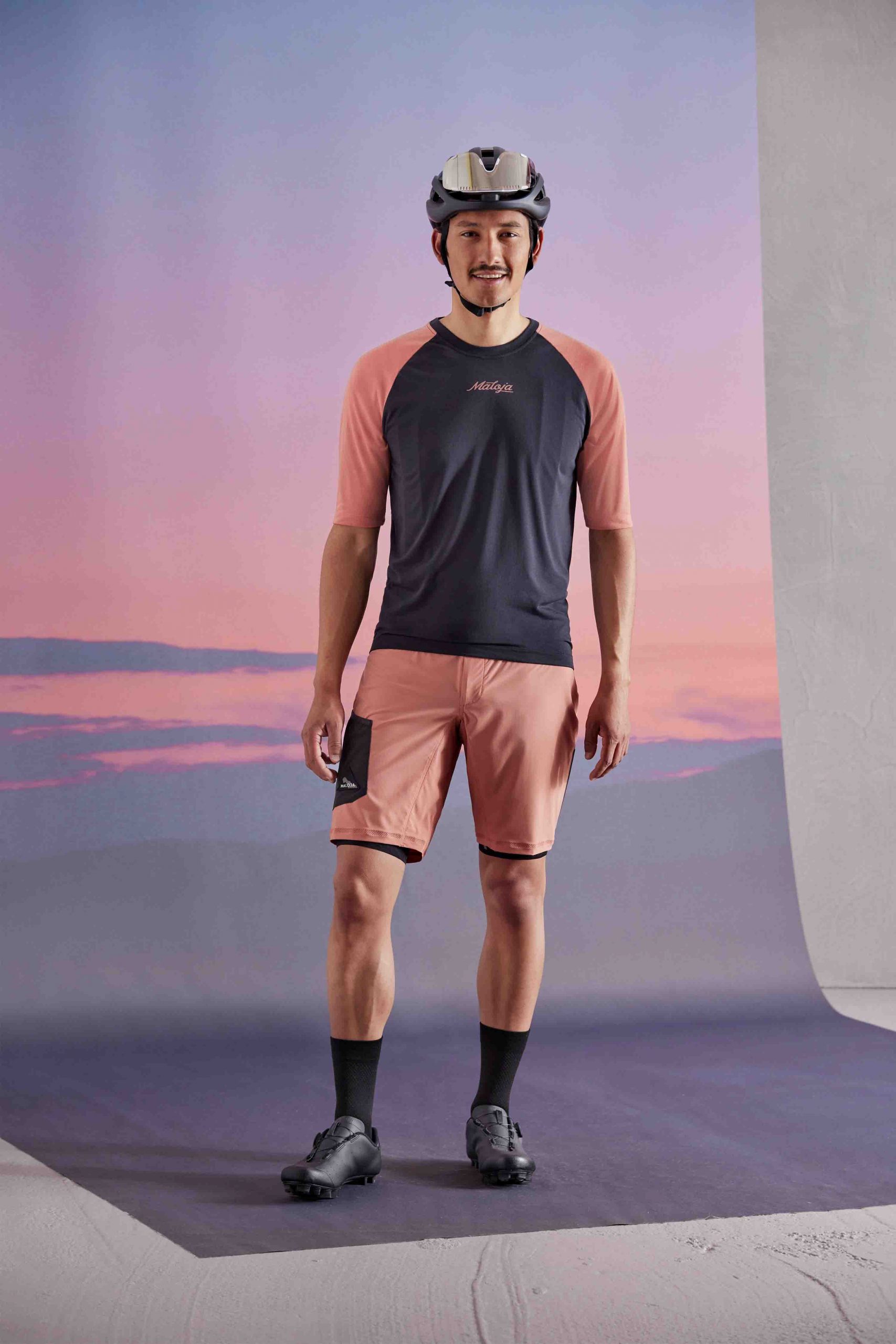 What marketing stories and themes are you telling in your Outdoor Apparel line for SS2022?
Essentially, Maloja doesn't have pure marketing stories – our communication is based on the collection theme that changes every year which we delve deeply into in advance. Our inspiration comes from themes that move us at Maloja. For the Soul in the Woods Collection 2021, for example, we ventured through a national park with a forest ranger to learn more about the society of trees in the forest. This solidarity and togetherness in nature greatly inspired us and became the basis for the Soul in the Woods collection 2021.
At Maloja, 2022 will be about an impressive and colorful outdoor performance: Alpenglow. Often, confidence radiates when you see Alpenglow – a powerful feeling.
The Ladiner in South Tyrol use a very melodic-sounding term to refer to the Alpenglow. They call it Enrosadira. And with the light show being so intense in this region, with its tall rock faces made of bright stone, is it any wonder? That is why we named the upcoming collection Enrosadira. At Maloja, we believe that people find the confidence to take on the challenges of our time in nature and this is reflected by the Enrosadira collection 2022.
What are the most important technical features & materials?
In 2022 Maloja is coming out with a cycling jersey that's fully biodegradable. The development team has put so much heart and soul into this eco-jersey. We also want to expand our use of hemp. We're already using this wonderful, robust natural material, mainly in combination with organic cotton, and we'll be presenting workwear canvas trousers in 2022 for example where hemp plays an important role.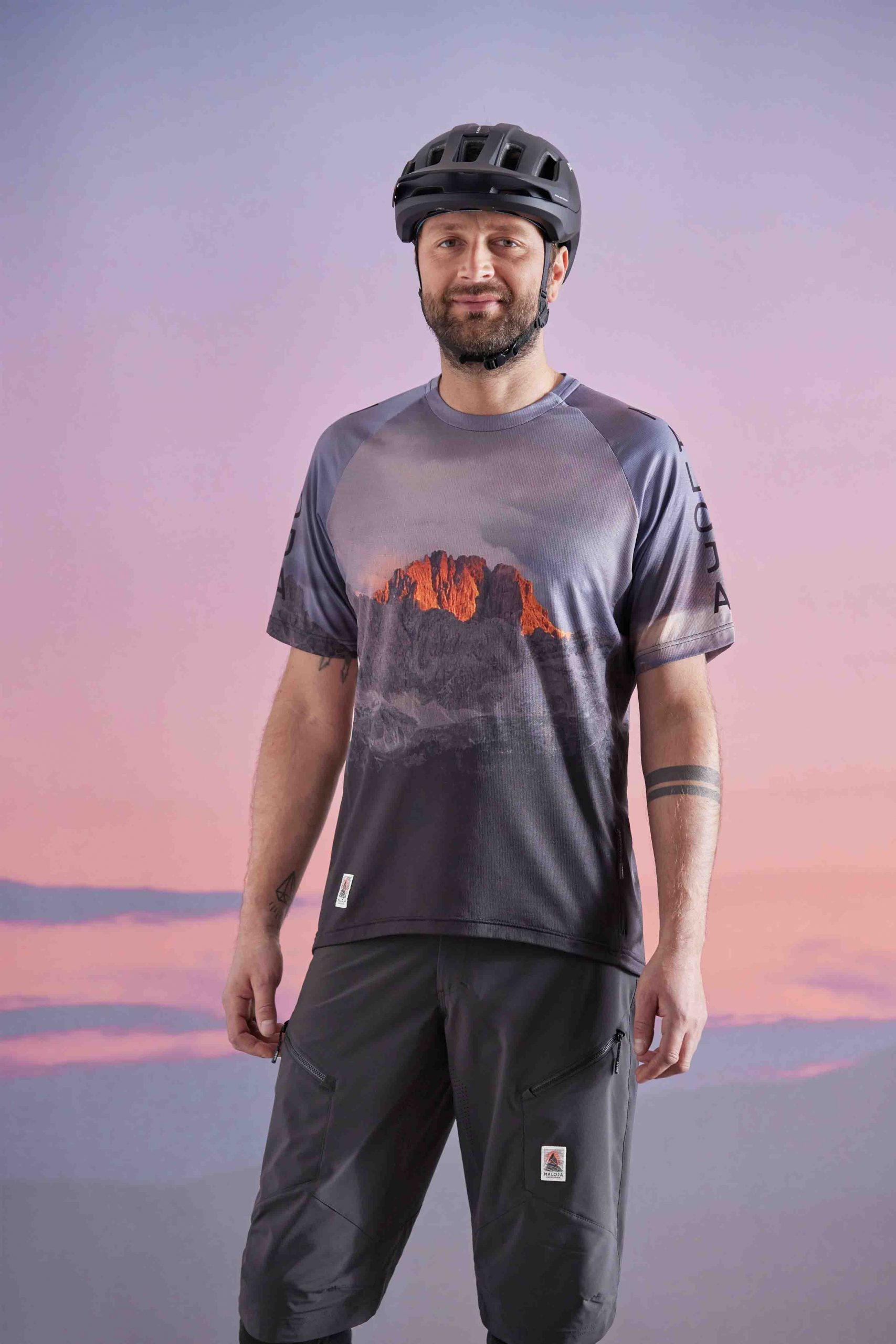 What about silhouettes, looks & styles?
With road cycling, in terms of development and especially aerodynamics, attention has shifted to clothing specifically because the road bikes themselves are pretty much fully developed in this area. At Maloja we're also working on making road cycling styles even more aerodynamic. Our professional athletes in the Maloja Pushbikers team and their expertise are valuable source of support. For summer 2021, we've launched highly technical bib shorts for riders with big ambitions: GoldhaarmoosM., with glued seams and a laser-cut ventilation system. We'll be taking these to yet another level for the next season.
Gravel biking is currently developing its own unique style – another exciting area for 2022. The all-mountain range is being more and more influenced by street style. Meanwhile, the function is just as important as style for our customers. Outdoors is becoming even more cool and stylish, with shorter and shorter cuts.
Please talk us through your 2-3 of your key products for 2022.
We want our styles to fit in nature and in the city: Therefore, we developed the cool "EmeritaM." jacket for hiking and for the city: It has a light, elastic softshell fabric, and a very fresh color block design. The jacket goes with the comfortable "RouvnaM." Outdoor trousers.
For gravel biking, we designed a modern, 3-4 sleeves gravel shirt with functional material and a natural cottony feel. Its name is "Jupiter BeardM." The shirt goes with the "StagiasM." gravel shorts, made from super light, airy material.
We developed the organic jersey "AlbaM. Multi". It is a Cycling Tee made from Primaloft organic jersey material, which is biodegradable. The photo print "alpenglow" carries the collection theme.