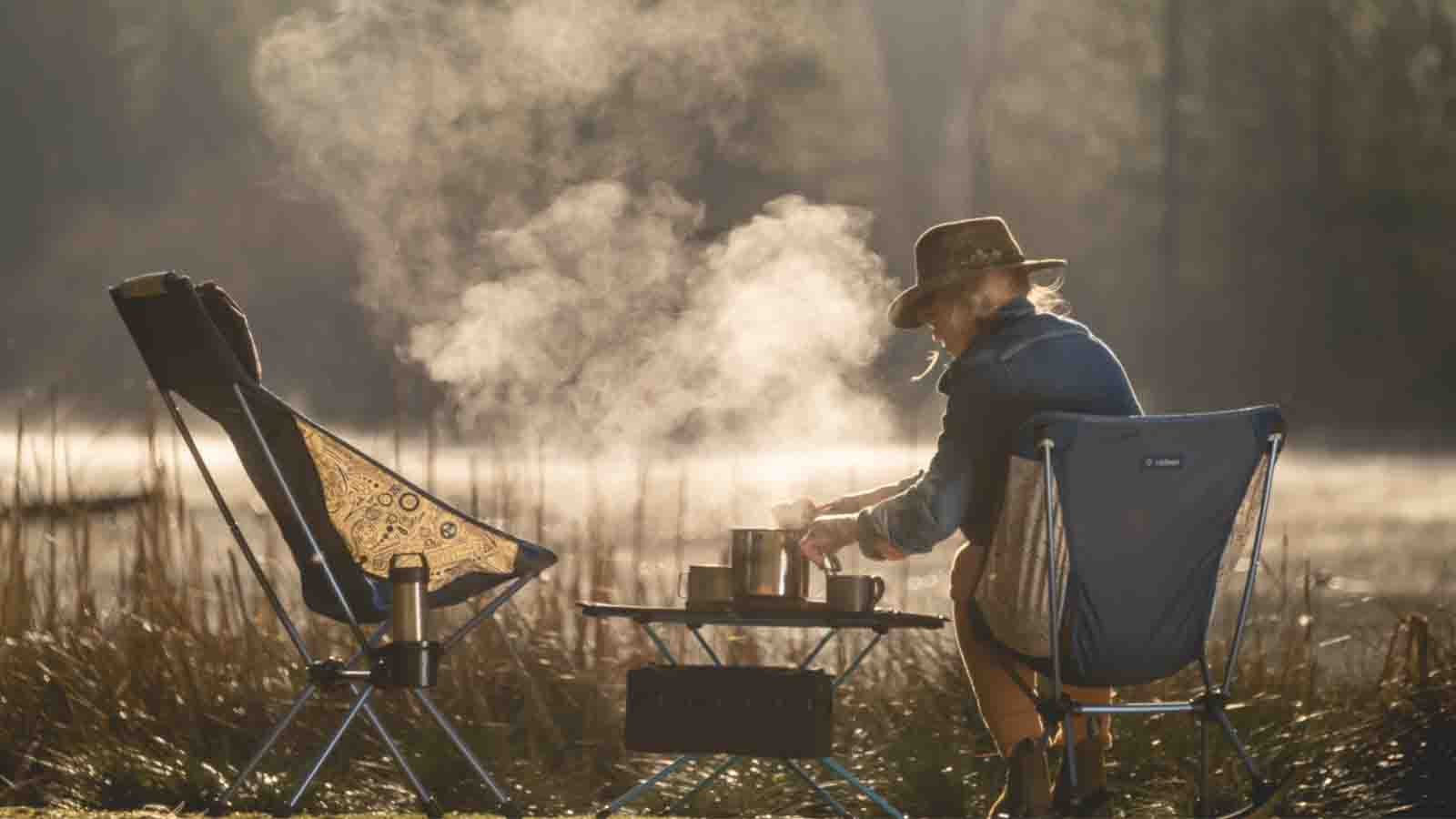 Helinox S/S 2022 Great Outdoors Preview
Retail Buyers Guide: Great Outdoors S/S 2022 Retail Buyer's Guide
Brand: Helinox
Interviewee: Joe White, Marketing Lead, Europe
One year after the pandemic hit Europe: How is Covid-19 impacting the Outdoor Market?
The pandemic has been a whirlwind; for individuals, businesses and organisations alike. The initial shockwaves on March 20' paralysed the industry and Helinox, just like all brands in the industry, experienced cancelled retail orders and slower sales. However, as we tentatively started to open up it became clear that people were hungry to get outside and reconnect with the natural world and were looking for high-quality, sustainably manufactured products for their adventures.
Since then Helinox and other brands that make quality camping and outdoor products have experienced strong sales. The category continues to be a stand-out winner and those that offer well-designed and well-made products are the leaders within the category. The market has experienced challenges, most notably within supply chains and logistics, but with consumer-led demand at record highs, we are happy to be able to service our customers to the best of our abilities without compromising the quality of our products.
How has Covid-19 affected your SS22 sell in plans (delays/ range cancellations/ carry over)?
Making high-quality hard goods without compromise comes with some challenges in 2022. Production capacity continues to be the barrier to growth and thus ranges have needed to be streamlined to ensure we can deliver the best-performing styles to our customers in as timely a manner as possible. Sales meetings were conducted online for the second year running and subsequent sell-in meetings are also restricted in some cases. Despite these challenges, the consumer-led appetite for Helinox and other high-quality brands continues to drive strong sales.
What are the major trends in the camping segment in spring/summer 2022?
I would say people are on the lookout for quality, durable products built to last. Sustainability, particularly recycled fabrics, continues to be at the forefront of decision-making, which is excellent news and I would also say that the melting pot of fashion, lifestyle and outdoor aesthetics continues to open the category to new and diverse audiences.
Which items should every nature lover take with him on the next outdoor adventure?
Naturally, I would say a chair… For too long the outdoor industry has been focused on action rather than a compilation. Take some time out, take a seat, enjoy the view.
Please talk us through your 2-3 of your key products for 2022.
Chair Zero High Back
The Chair Zero is the lightest Chair Helinox has ever made. A firm favourite with lightweight backpackers it weighs under 500 grams and provides tired legs with the ultimate relaxation. For S22 we made a high-back version, the increased back length improves neck support making this post activity relaxation station even more comfortable.
Cafe Chair and Table
People have been asking us to make a more upright, higher seat and table for many years, this year we finally get to bring it to market. Designed for eating, drinking, food preparation and another tasking, the cafe table and chair is perfect for car camping and camper vans thanks to the low profile, flat-pack design.
The Field Office
Work and play on the go. The Field Office is an aluminium-framed cargo and small detachable table in one compact unit. Perfect for camera setups, fishing and any other hobby you want to transport delicate gear into the field and set up a workstation.