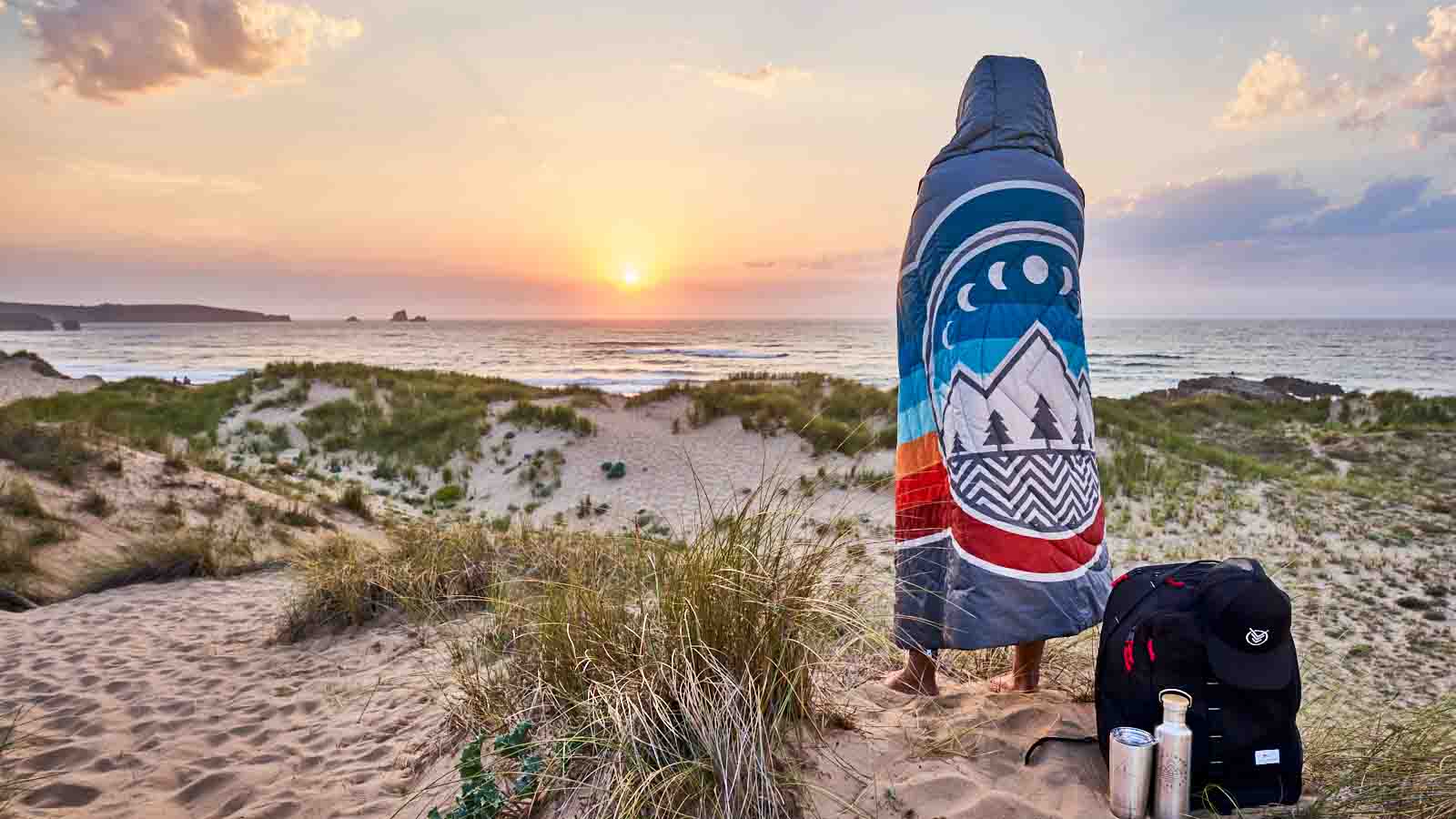 Voited S/S 2022 Great Outdoors Preview
Retail Buyers Guide: Great Outdoors S/S 2022 Retail Buyer's Guide
Brand: Voited
Interviewee: Lindsay Pimontel-Stanton, Brand Strategy & Marketing
One year after the pandemic hit Europe: How is Covid-19 impacting the Outdoor Market?
Since travel has not been possible, we have noticed people have started exploring their own areas more and have become more creative in being outdoors. It's about getting out there, no matter how close to home, and appreciating your surroundings. There is beauty to be found in every horizon, every sunset, every skyline and you can dive into nature anywhere.
How has Covid-19 affected your SS22 sell in plans (delays/ range cancellations/ carry over)?
We've been able to keep our plans without adjustments. Travel has changed though, people are more active, getting out and exploring more. For this, they need the right protective gear. We have already launched our Changewear line this summer and will continue to build on providing the right protective gear for every adventure, starting with gear suitable for more extreme weather conditions to be launched this autumn.
What are the major trends in the Outdoor Apparel market next Spring/Summer?
Sustainability, versatility and comfort. These 'trends' have been part of the VOITED DNA from the get-go and will remain at the heart of everything we do, regardless of trend
What marketing stories and themes are you telling in your Outdoor Apparel line for SS2022?
We're becoming even more technical. This year was about accessibility, everyone could venture on outdoor adventures. Next year we are adding products to our collection that are for true adventurers.
What are the most important technical features & materials?
The materials we use are all sustainably sourced and produced. We use REPREVE® for all our products and are committed to constantly innovating and finding materials that are environmentally friendly, of ethical origin and that do not comprise function and form.
Please describe your 3 most important key products that retailers should definitely order.
Travel Blanket
A little smaller in size than our Classic, the Travel Blanket is a lightweight, packable, insulated and water-resistant blanket ideal for travel and being out & about. Made from 100% recycled Ripstop REPREVE® outer fabric, Teflon treatment for improved water-resistance and ultra-soft fleece for extra warmth and you have a super versatile blanket, cape and sleeping bag in one that will quickly become your go-to outdoor accessory.
Changewear
Packable, insulated & quick drying. The most versatile and eco-conscious changewear is designed for you to get active outdoors. Change anywhere, protected from the elements, whilst staying dry and warm in any climate. 100% recycled, insulated and waterproof, our adventure changewear is designed to be oversized and extra long so you can easily change in and out of your wetsuit or outdoor gear on the fly.
Which items should every nature lover take with him on the next outdoor-adventure?
Our PillowBlanket™. It starts as a pillow and transforms into a blanket. It folds and snaps into a sleeping bag and can be worn as a hands-free poncho. Lightweight, compact and durable, designed for movement to keep you comfortable on all adventures. Insulated, machine washable and made from 100% recycled plastic bottles, the PillowBlanket™ is the ultimate blend of technicality and comfort.