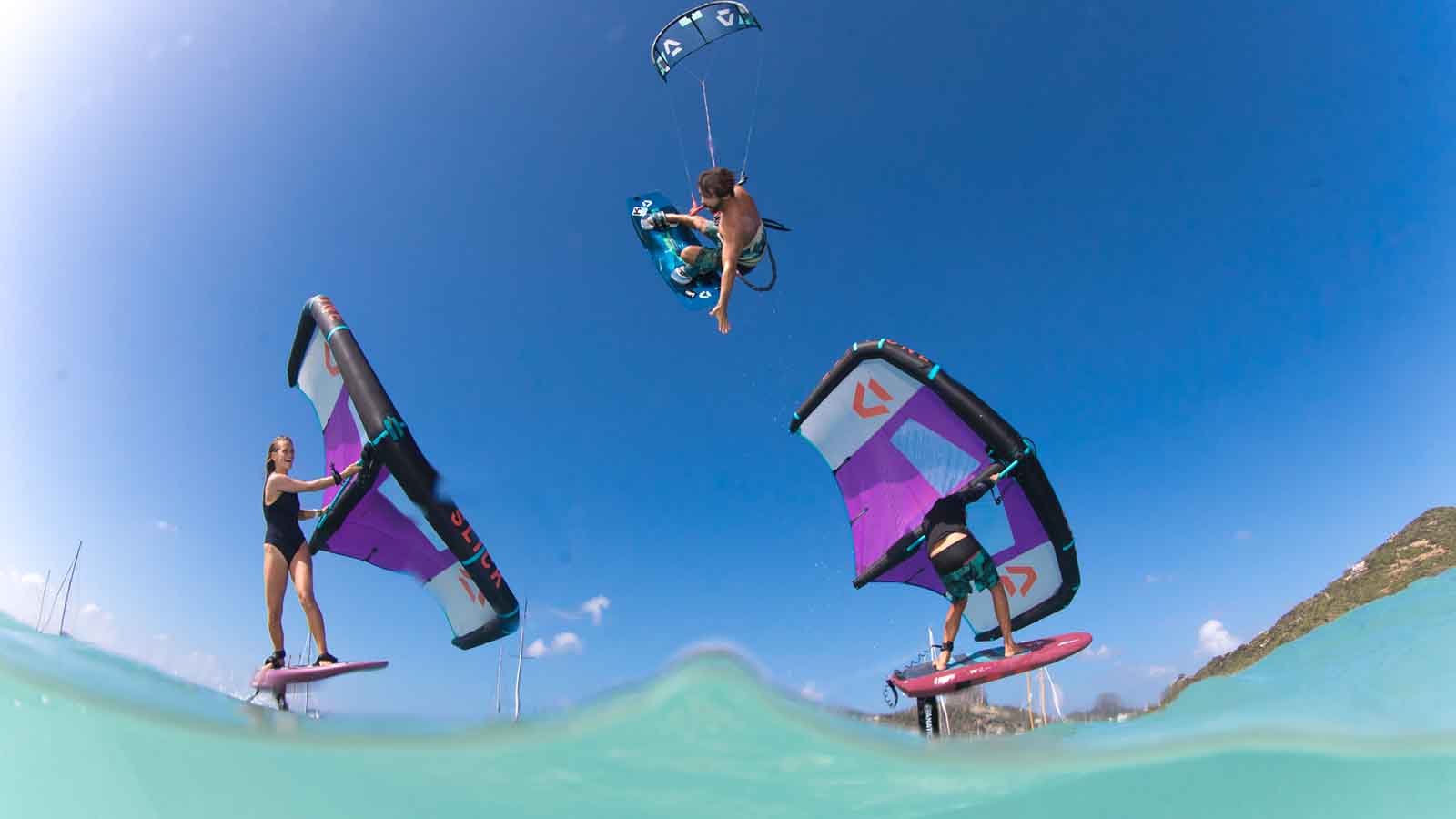 Duotone 2021 Wing Foiling Preview
Retail Buyers Guide: Wing Foiling 2021 Retail Buyer's Guide
Brand: Duotone
Interviewee: Philipp Becker, Marketing & Communications Manager
What's the progression of Wing Foiling in your opinion? It started off as a sport to fill in kiting/windsurfing lay days, will it build its own exclusive fan base?
It already did – and in just about two commercial seasons. It's another individual sport, kiters and windsurfers were the early adopters, but now it's even people starting who had no connection to water sports before.

What market section is driving more product demand at the moment: complete newcomers to watersports, kiters/windsurfers new to foil or experienced foilers?
It's the whole mix of all of them, as varied are the product categories we offer, it is literally from beginner to World Champion.
What market section of the above mentioned do you expect to grow more in the future?
Wing Foiling grew a lot in the last months and will continue to grow, not sure if the demand is big enough to justify about 40-50 wing brands.
How popular are and will become land variants of the sport?
At the moment it doesn't look like independent sports are developing, but the wings are definitely easy enough to handle and super playful so they're used on ice skates, rollerblades and skateboards already. Kind of a multifunctional wind tool to have fun with.
How many iterations of wings have you developed so far? What's the difference of your latest one with the previous ones?
Currently, we're offering three variants of wings, the Unit, the Echo and the latest release, the Slick! The main difference on the first view is the boom, from no boom/handles to a proper boom and now the Slick has a mini-boom, combining the best of both worlds.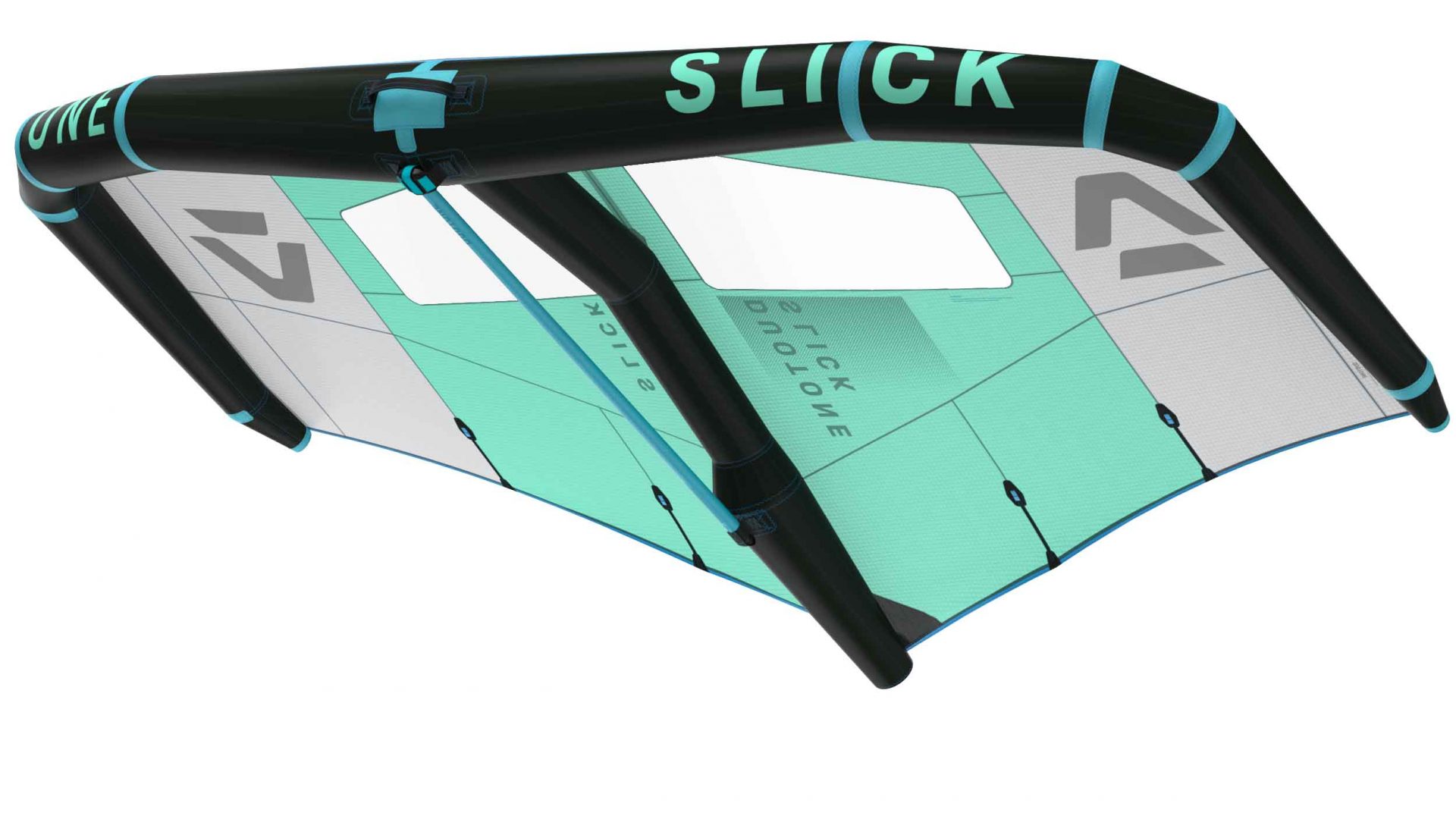 How many wing designs do you offer, according to practice (waves, freestyle, race…)?
The Slick is our all-around weapon, it works really good in waves, for downwinders, for Freestyle and Freeriding.
What is your most popular wing design and size?
The most popular wing design will soon be the Slick, sizes are offered are 2,5 3 3,5 4 4,5 5 5,5 6 6,5 7. Most popular will probably be 3,5 to 6, but depending on what you want to do and in which conditions you want to use it, also the other sizes can make a lot of sense.
What materials and construction techniques are you using?
Basically, the same materials as in kite design are used, Ken Winner, one of our kite designers is also the responsible person for Duotone wing design. So Dacron material for the canopy and Trintiy TX coth material. The outstanding part of our wings is the slick design of the wings and the different options of booms, depending on how much stability you're looking for in a wing geometry. 
How many board variants do you have on offer?
Our sister brand Fanatic is offering a huge variety of exceptional boards, you can get the Sky Wing from 4'8 to 6'.
Which is the most popular board variant in your range?
At the moment everything is sold out… but probably the smaller sizes, as the direction of the development of the sport itself is going more and more in this direction.
What materials and construction techniques are you using?
We're using a Vacuum Epoxy Construction which comes in a complex multi-step vacuum process with reinforcement patches in key areas such as boxes, a centre spine and a full bamboo patch in the entire stance area. The light yet strong construction comes with a hand-sanded finish adding to the unique custom appeal of this technology. Light, yet durable.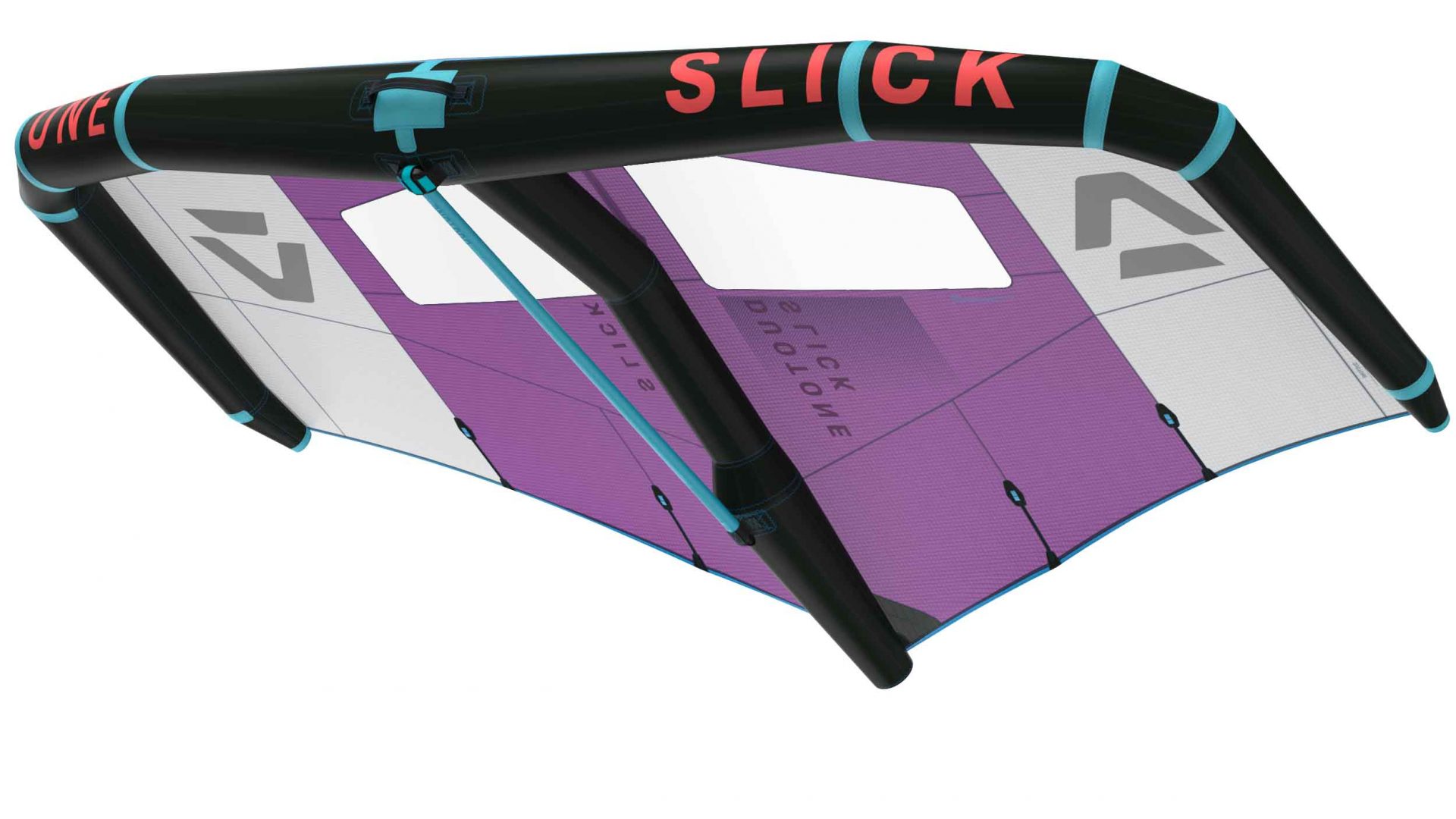 Tell us about your 3 key products for 2021, including a brief description of about 60 words.
The main key product is the just-launched Slick, it's the Wing which will please anyone, dedicated wave rider, downwinder fan or Freestyler. Unit and Echo are a bit more specialized, the Unit offers handles and built for waves, downwind and freeriding, the Echo positioned in the direction of performance freeride.