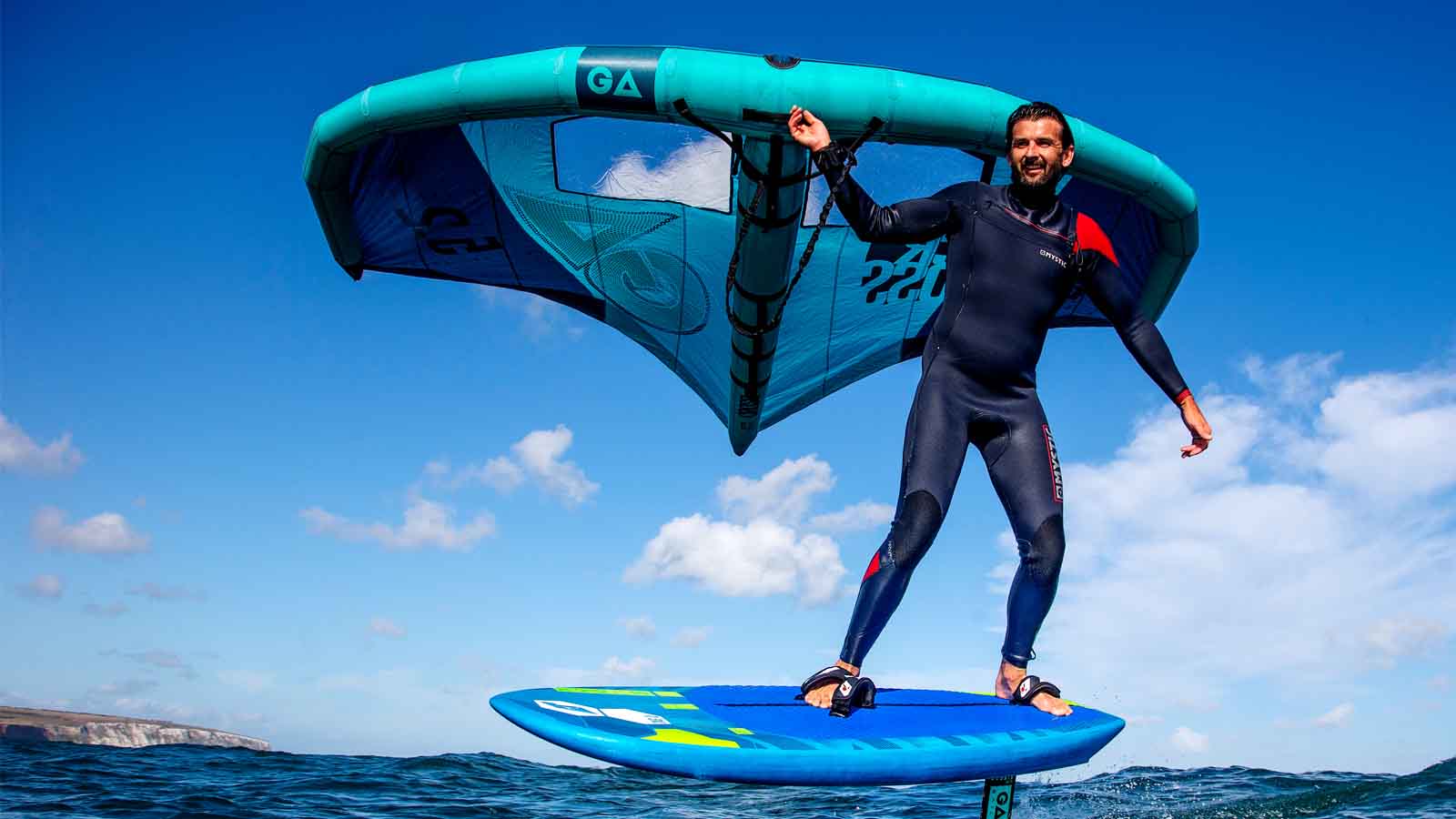 Gaastra 2021 Wing Foiling Preview
Retail Buyers Guide: Wing Foiling 2021 Retail Buyer's Guide
Brand: Gaastra
Interviewee: Konstantin Weier, Marketing Director
What's the progression of Wing Foiling in your opinion? It started off as a sport to fill in kiting/windsurfing lay days, will it build its own exclusive fan base?
Wing Foiling covers pretty much both already. A lot of kitesurfers and windsurfers get themselves a wing to either be able to get out at spots, where you can't launch a kite, or have fun in light wind conditions, which is attracting especially windsurfers from all disciplines. But then there are also many riders, who almost stopped kitesurfing or windsurfing because all they do is Wing Foiling. So an exclusive fan base already exists, but still, many riders see Wing Foiling more as an addition. 
What market section is driving more product demand at the moment: complete newcomers to watersports, kiters/windsurfers new to foil or experienced foilers?
Probably kiters and windsufers, who just started foiling, account for the biggest demand right now and of course experienced foilers as well, because Wing Foiling combines so many different aspects of other foiling disciplines. But Wing Foiling also attracts a lot of newcomers, because it is rather easy to learn and you can start off safely on a SUP or on land and get a feeling for the wing first before you switch to real wing boards and foils.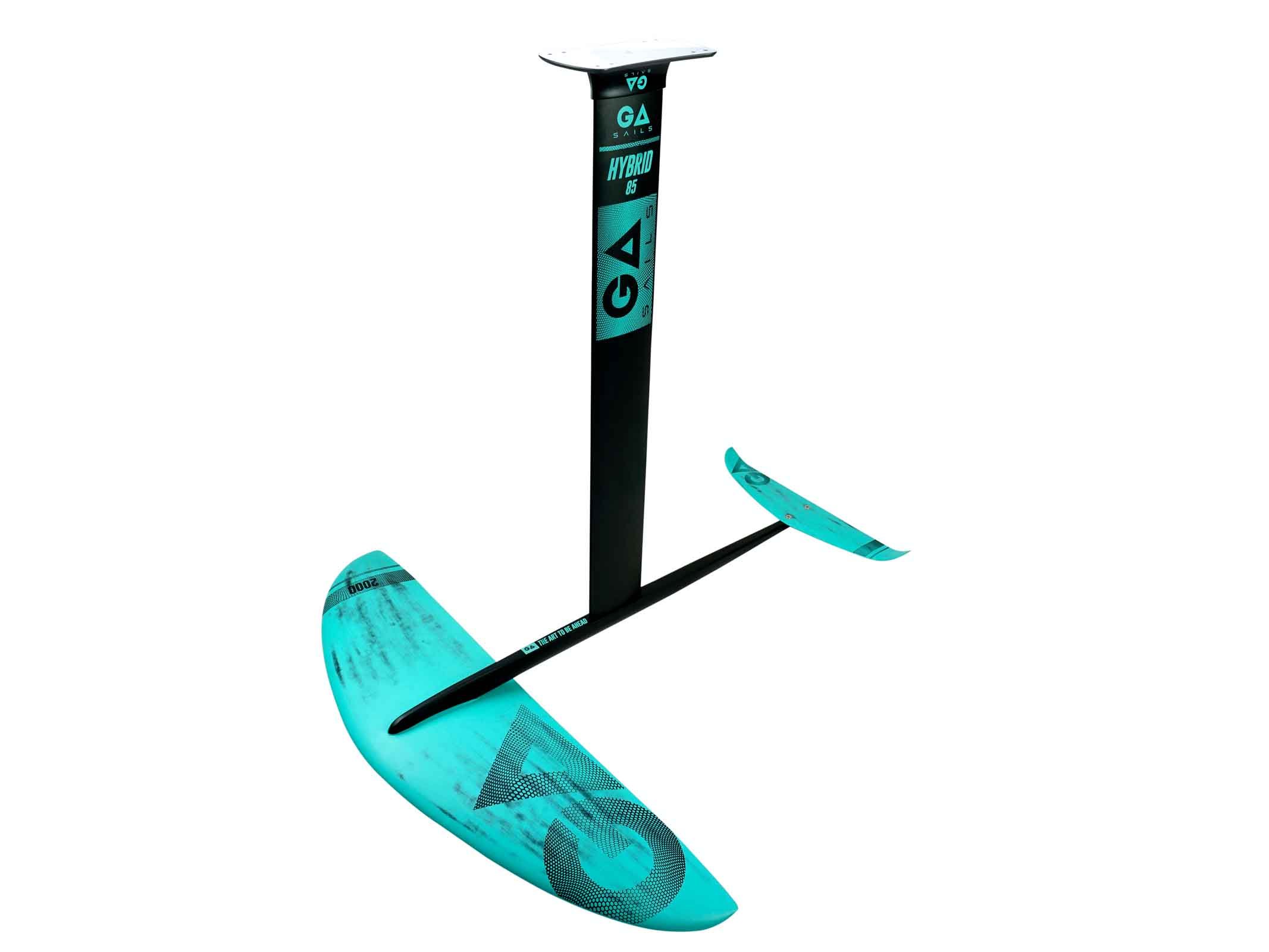 What market section of the above mentioned do you expect to grow more in the future?
Definitely newcomers to watersports will increasingly create demand for Wing Foiling products. We've seen this sector grow already and with more and more dedicated Wing Foiling schools being founded and the overall increasing popularity of this sport, people get attracted, who have never been connected to kitesurfing, windsurfing or other foiling disciplines.
How popular are and will become land variants of the sport?
They are very popular already and during this rather cold winter in Europe, we've already seen so many riders using wings with skis, snowboards and ice skates and in summer it's so easy to grab a skateboard or so and just enjoy the drive a wing produces. I guess that only a few will use their wings solely on land, but it's definitely another component to winging that attracts so many people.
How many iterations of wings have you developed so far? What's the difference of your latest one with the previous ones?
The current 2021 range is our second collection. We started off with the Air Wing 4.2 in 2019, but immediately saw the demand for different sizes and models in order to meet all the various requirements, different riders have. The Air Wing was great to gather first feedback, but the current wings provide a much more fine-tuned outline and handle positioning, which was a huge step forward. So the latest Cross and Poison wings provide better controllability, a lighter feeling and more low-end power to get going earlier.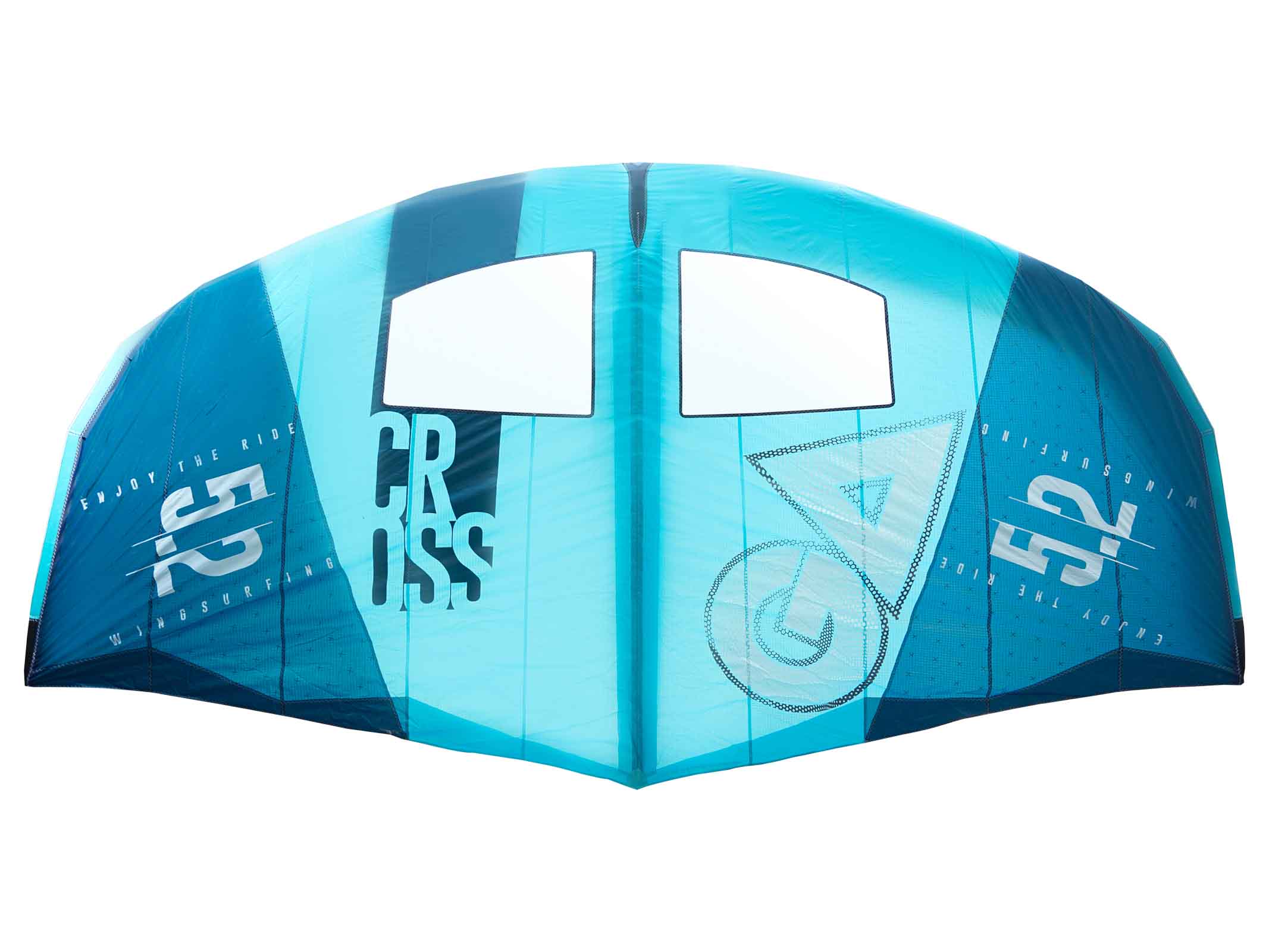 How many wing designs do you offer, according to practice (waves, freestyle, race…)?
We have two different models in our collection, the Cross and the Poison. They don't differ so much according to practice, but more in their performance or user-friendliness. The Cross features more handles and a window in the canopy, which makes it especially attractive to beginners or those, who like to have more options to hold the wing and have a better overview of their surroundings. The Poison is the super-light performance wing in our range, which provides a bit more power in the low-end and flies incredibly neutrally, when on a wave or swell.
What are your most popular wing design and size?
At the moment the Cross with 5.2 sqm is the most requested wing. 5.2 can be used by most riders and offers the best compromise between control in a bit stronger winds and power to get on the foil in light winds. But actually many already add the second or third wing to their range in order to have exactly the right size for different conditions.
What materials and construction techniques are you using?
We use a super-light triple rip-stop canopy that is PU impregnated and provides outstanding dimension stability and low water absorption. The Leading Edge and Strut consist of high-density Dacron made of heavy-duty polyester fabrics and are additionally reinforced with Kevlar at the sections that are most vulnerable. Overall a great mix of toughness and lightness for a long-lasting Wing Foiling experience.
How many board variants do you have on offer?
At the moment the Tabou Magic Carpet and especially the Pocket Air are interesting for Wing Foiling. The Magic Carpet is a hybrid foiling board that can be used for foiling with a windsurfing sail, a SUP paddle and of course wings. Two different fin boxes allow you to use different types of foils, a large EVA pad provides comfort and multiple foot strap positions make it suitable for all riders.
Also, the Pocket Air features a short mast track for windsurf foiling, but the main focus is Wing Foiling. A super compact shape combines comfort, control and manoeuvrability, which leads to an early take-off, smooth touchdowns and agility for jumps and everything imaginable. During the season a range of Pocket Air boards without mast track will also be launched, which allows us to offer this shape at a more attractive price.
Which is the most popular board variant in your range?
Probably the Pocket Air 6'0'' is currently our most requested board. Wing Foiling is the focus of many riders, who look for such a board and 6'0'' with 107 litres is a good compromise between enough volume to lift most foilers onto their foils early and manoeuvrability to have a responsive and agile flight with a wing.
What materials and construction techniques are you using?
Currently, our boards are built like our windsurfing boards, so depending on which construction you choose, as PVC sandwich board or with the MTE (Multiaxial Technology Epoxy) construction, which is extremely tough and more economical. As mentioned above, the Pocket Air will also be available at a more affordable price during the season, because we can use another construction technique, when not adding a mast track to the board. So the pure Wing Foiling Pocket Air will be highly attractive in the future.
Tell us about your 3 key products for 2021 and why you think they will be great sellers
The package consisting of the GA Cross wing, Tabou Pocket Air board and our GA Hybrid Foil will be highly requested during the season. With the GA Wings Cross, we address most wingers or upcoming wingers due to its blend of performance and user-friendliness and it features all the different sizes that are needed by light or heavy riders. We received great feedback on the positioning of the handles and this seems to be one of the hardest parts when designing a wing at the moment. The pure Wing Foiling Tabou Pocket Air will be the go-to platform for most wing riders because at an attractive price, many riders will decide to get a pure Wing Foiling board and this new construction allows us to provide all the benefits from our current Pocket Air shape at a lower price. The GA Hybrid Foil with Aluminium mast will round out the wing setup for many riders, because it is adaptable to different demands with different allround and high-performance front wings, mast lengths, fuselages and also fin box adapters, in case you want to use the foil in your windsurfing board as well.