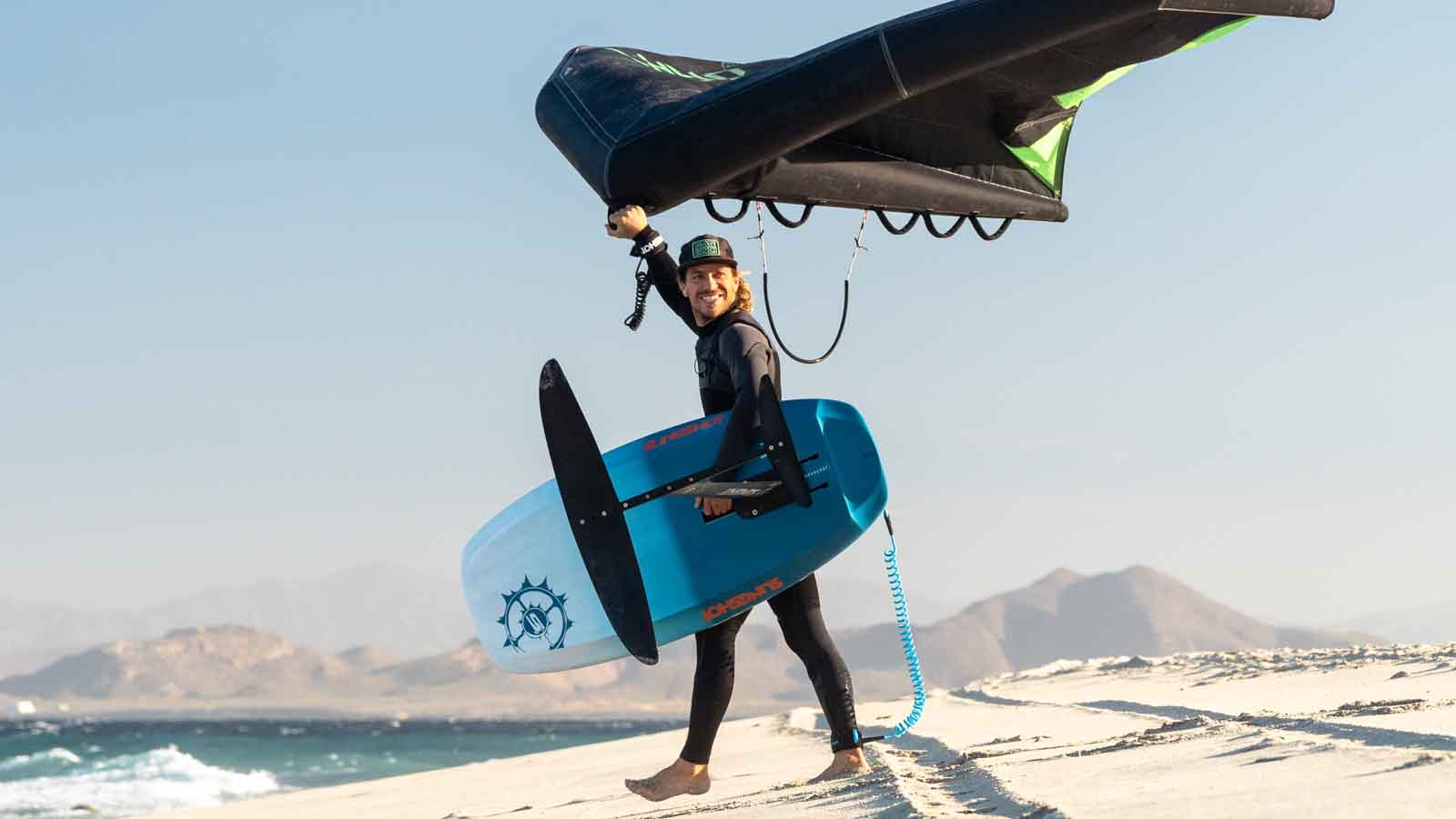 Slingshot 2021 Wing Foiling Preview
Retail Buyers Guide: Wing Foiling 2021 Retail Buyer's Guide
Brand: Slingshot
Interviewee: Wyatt Miller, Brand Manager Windsurf and WIngsurf
What's the progression of Wing Foiling in your opinion? It started off as a sport to fill in kiting/windsurfing lay days, will it build its own exclusive fan base?
Winging will 100% be its own category.  Kiters can finally launch themselves and even launch at tons of spot only windsurfers could launch before.  That alone will keep people moving to the sport.  Then the fact that the learning curve is super easy and kids pick it up super quick and can jump in a matter of days…(or even minutes on the beach) means there will be a steady flood of people.

 What market section is driving more product demand at the moment: complete newcomers to watersports, kiters/windsurfers new to foil or experienced foilers?
Kiters and windsurfers are of course the early adopters.  When the SUP crowd learns that they can wing on their SUPS with a stick on the centreboard like our sUPWINDer from Slingshot you will tap into a HUGE crowd of users.  These SUPers will paddle when it is flat and as soon as it is blowing 10knts they will grab the wing and just use their SUP board.  That is the biggest market for quick growth.
What market section of the above mentioned do you expect to grow more in the future?
SUP market.
How popular are and will become land variants of the sport?
Hopefully, it will become like old school windsurfing on longboards, where all the SUP owners find it fun on even 5-10kt days. The level of freestyle tricks is going through the roof already and that will not stop.  If we see surfers adopt winging on blown-out days, we will have hit a lot of avenues for participation across a broad spectrum audience.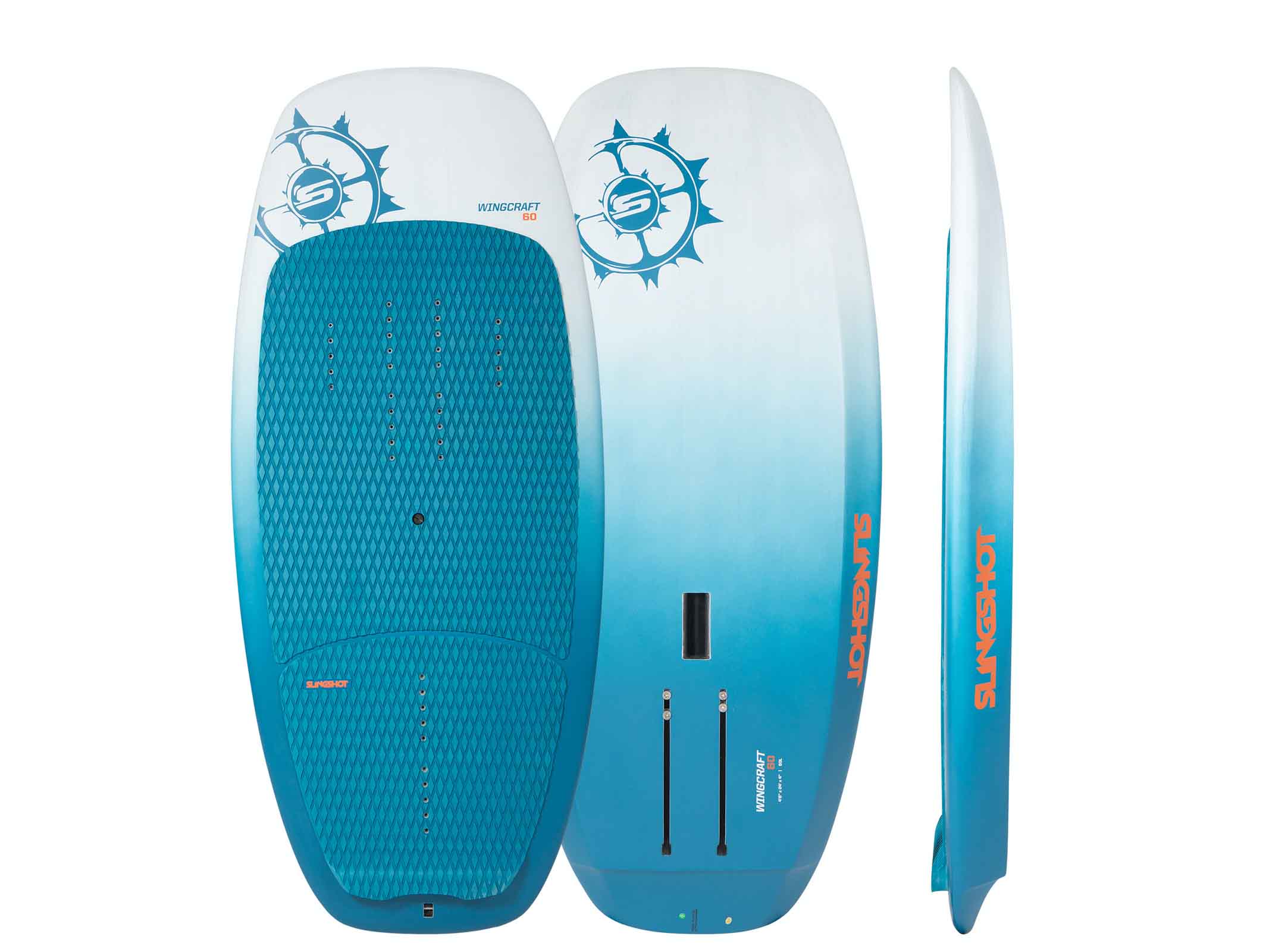 What's the difference between your latest one with the previous ones?
I have worked on 4 iterations now and they have all been extremely different…as have the 50 prototypes that we went through along the way.  I think the biggest difference in new wings coming out will be that you can use 1m smaller sizes in the same wind.
How many wing designs do you offer, according to practice (waves, freestyle, race…)?
Not many brands have more than one model. We have the Dart for freestyle and powered riding and the Slingwing V2 for wave and downwind and entry-level.  Freestyle will definitely be a more compact wingspan for spinning.  We will start to see wings made for racing, but the development is going so fast at the moment that everyone is really focused on making wings that work well for all riders and are easy to use for all the people entering the sport.
What is your most popular wing design and size?
Slingshot V2 5.4M, lots of consumers are looking to go out in lighter winds, so big wings are the most popular.  Also when you start off your efficiency is really low, so you need a much larger wing than an advanced rider.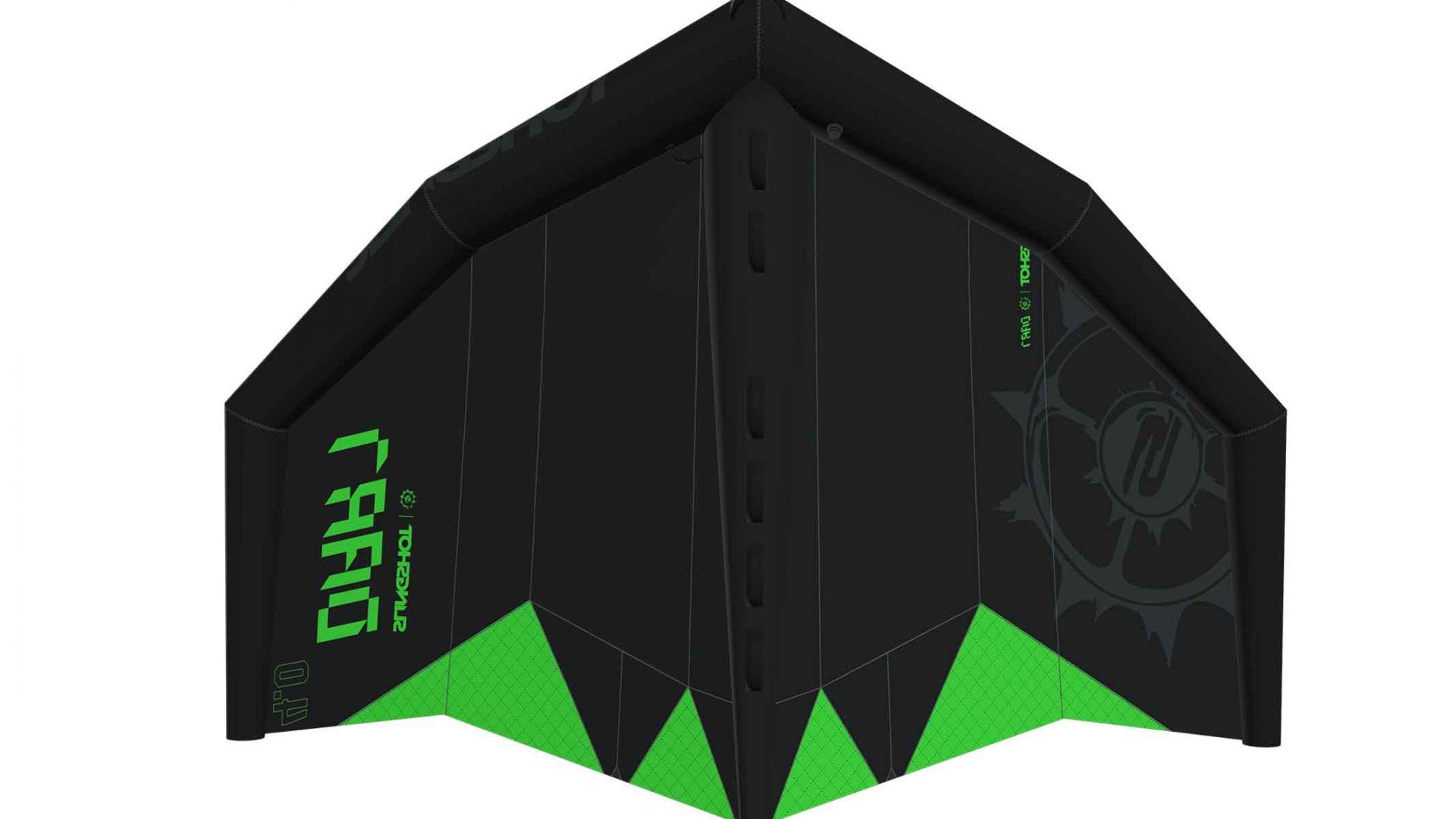 What materials and construction techniques are you using?
The wings are all made in our kite factory which does an amazing job and has great quality control. We a lot of the same material as our kites, like our light and strong 4×4 canopy material that is super bombproof.
How many board variants do you have on offer?
We have a wing specific line called the Wing Craft.  There is 120L//90L//75L//60L  we find that there is a perfect board in that range for every size and skill level of rider.   Most people start on 120 and progress really quickly to the 90L.   Most of our team guys and gals use either 75L or 60L.
We also have the smaller Flying Fish boards at 40L//35L//30L  these are great multisport boards for the wing, surfing, kite and even behind the boat.  Sinking the board for a deep waterstart is a lot simpler than most people think.  I wasted a whole season thinking it would be too hard.  Once I tried I found it super easy, maybe easier than climbing onto a big board to knee start in the swell.  I think there will be a big paradigm shift as more people find out how easy it is to use a sinker board and do the waterstart.
We have the big 143L 7'0" Shred Sled  Windsurf/Wing/ SUP crossover foil board.   It really makes the progression fast with complete beginners.
Which is the most popular board variant in your range?
The Wing Craft will definitely be our biggest seller as there is a perfect size for all users in the range.
What materials and construction techniques are you using?
The boards are carbon, bamboo and glass layup. A formula we have been perfecting over the years.  The big change with the wing boards is that we learned we needed to reinforce the upper rails.   Wingers are constantly climbing on their boards from the side and those side rails see a lot of pressure from knees and harness bars.  We added a couple of layers of carbon reinforcement to help with durability when climbing on the board 10,000 times!
Tell us about your 3 key products for 2021, including a brief description of about 60 words.
Wing Craft:
The Wingcraft boards are ultra-compact pumping machines.  The rail cutouts and kick-tail provide early release from the water and keep it from sticking during momentary touchdowns.  Its short and wide shape deliver both unbridled foil pumping and a stable on-water platform.  If you want complete foiling control with enough stability to both to get going and bring you back to shore, there is a Wingcraft size that's just right for you.
Dart Wing:
The Dart is a hard-charging speed machine capable of rocket airs and unlimited hang time.  Designed to escape the monotony of low power wings meant for cruising swell, The Dart is an animal all its own.  It was designed for backflips, speed reaches and super lofty jumps.
SUP Winder:
This is our stick-on keel fin.  You can apply the stick on fin box to the bottom of any hard SUP, then attach the large keel fin to make learning to stay upwind with the wing a breeze.  This is an incredible tool for getting family and friends into winging using the SUP board you already own.  If you want to use your SUP for regular paddling just remove the keel fin and the stick on the fin box stays on the board.