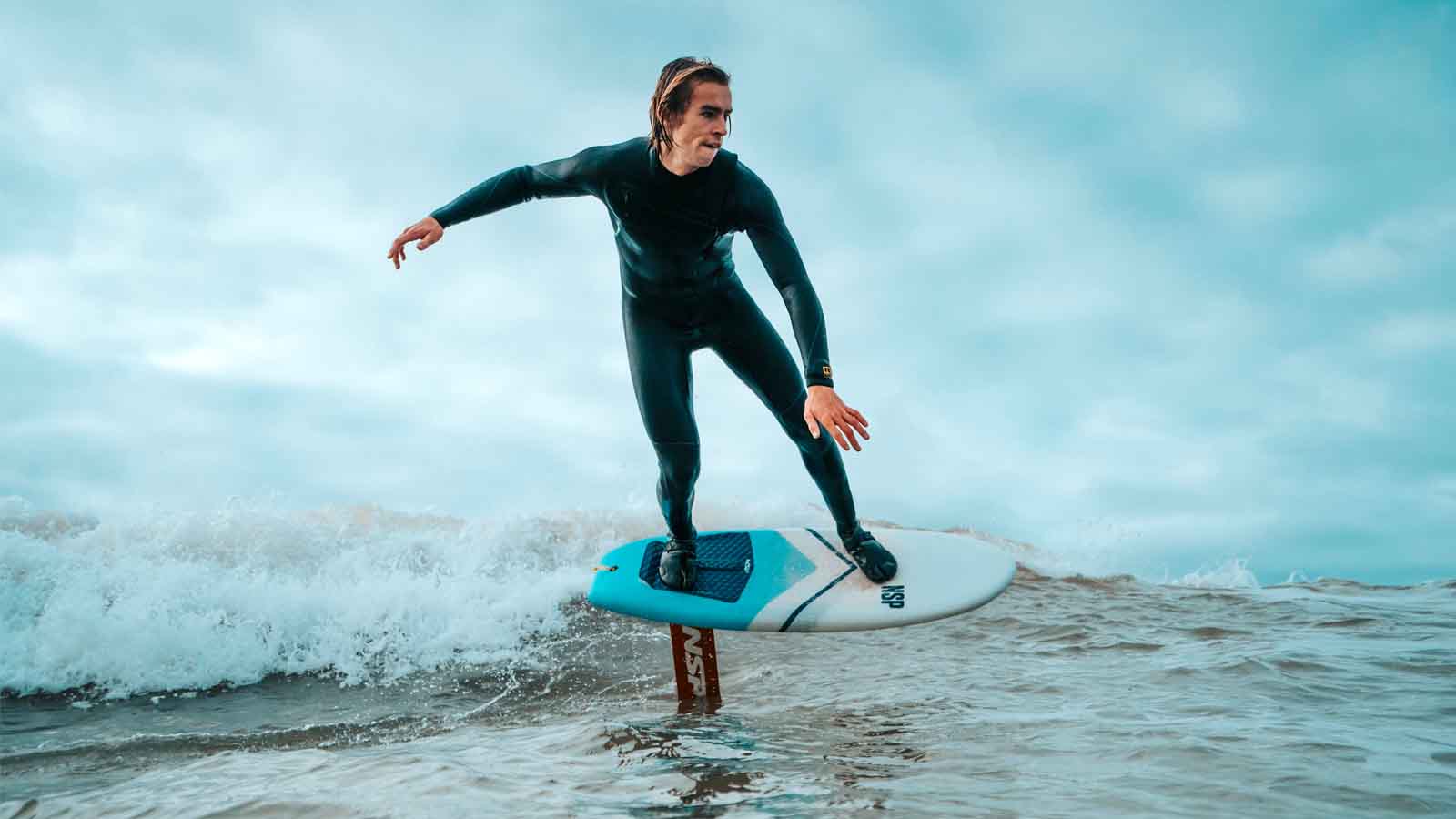 NSP 2021 Wing Foiling Preview
Retail Buyers Guide: Wing Foiling 2021 Retail Buyer's Guide
Brand: NSP
Interviewee: Caren Fobes, Head of Marketing and Sander Blauw, Head of Sales
What's the progression of Wing Foiling in your opinion? It started off as a sport to fill in kiting/windsurfing lay days, will it build its own exclusive fan base?
Yes absolutely this will grow into its own segment… actually it already is and has been for some time.
What market section is driving more product demand at the moment: complete newcomers to watersports, kiters/windsurfers new to foil or experienced foilers?
The biggest group we see are existing watersports enthusiasts stepping over to learn a new sport. We are also seeing people that stopped windsurfing or kiting looking now at foiling as an exciting new challenge to get into – similar to what we saw with SUP when it was becoming mainstream.
What market section of the above mentioned do you expect to grow more in the future?
We're seeing both surfers, sup surfers and sup paddlers eager to get into foiling. Interesting that many do not come from a wind background.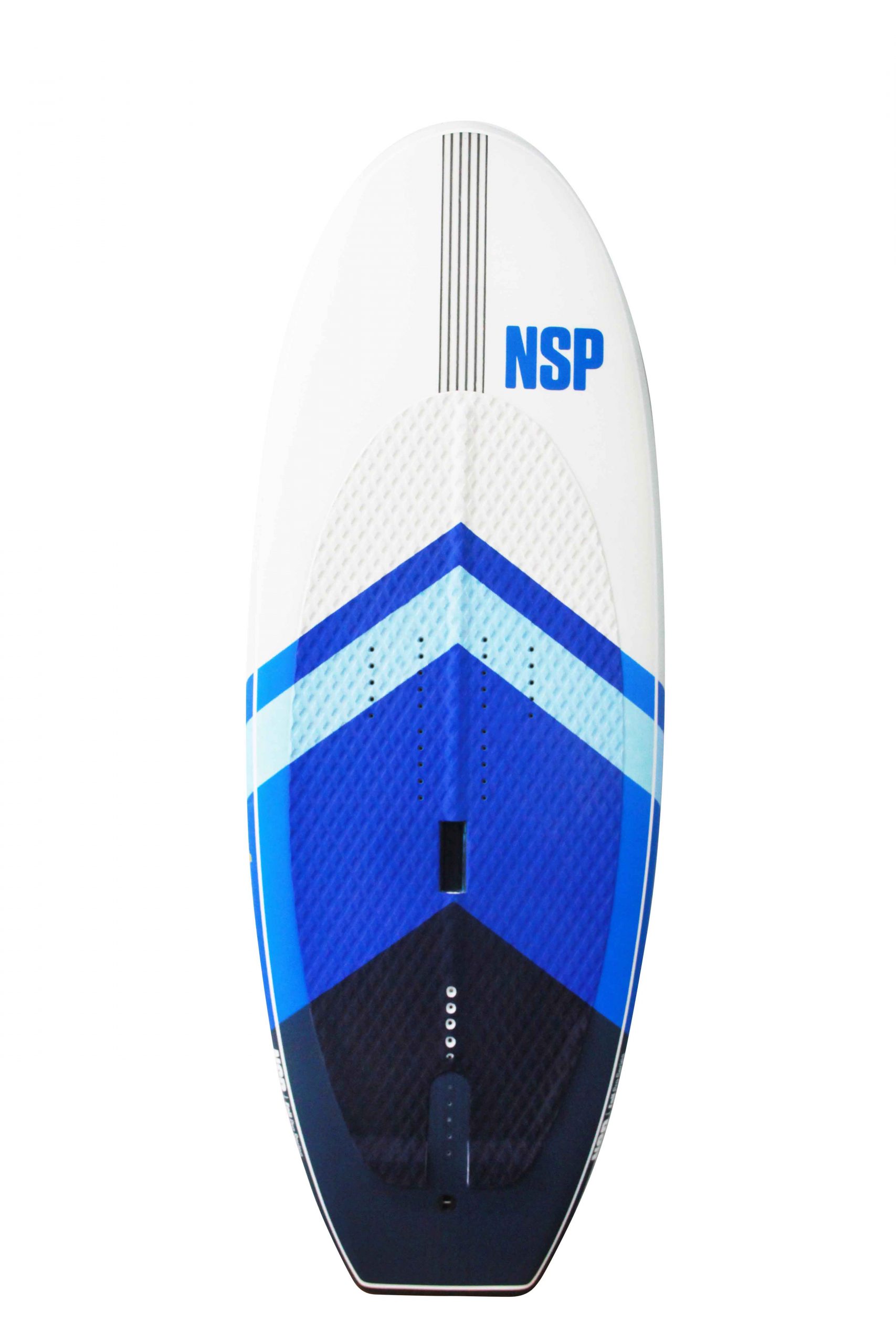 How popular are and will become land variants of the sport?
In winter we are already seeing a growing community in Finland and Canada using the foils on ice with ice skates… granted many come from ice windsurfing backgrounds. But we are seeing some skateboarders getting into using wings. Plus there have been some videos circulating on airwings while skiing / snowboards
There are many opportunities for wing foiling and it's exciting to be involved in the development of gear for this new and evolving sport.
How many iterations of wings have you developed so far? What's the difference between your latest one with the previous ones?
We continue to develop and refine all of our foiling products as the sport and gear are developing at a very high rate. NSP Airwings are currently offered in 4 sizes – 3m, 4m, 5m, and 6m with more sizes and variations to come.
How many wing designs do you offer, according to practice (waves, freestyle, race…)?
Front wings (FW)–
Pro Front Wings:
FW 1250 – swept shape
FW 1400, FW 1720, FW 2500 -Gull wings
FW 1250, FW 1450, FW 1650 – Downwind front wings
Allround Front Wings:
FW 1325 and FW 1700 (these are options in a full set). Massively popular, the FW 1700 quickly became the wing of choice for beginning and intermediate riders weighing 75kg and upwards. Both 1325 and 1700 are the best choice for surf, sup, wake, kiting and windsurfing.
FW 2000 – the Cadillac of the allround front wings with a higher degree of lift and directional stability.
Rear Wings:
RW 330 Flat Wing – Flat with mild winglets, a fast and loose rear wing that works well with all NSP Front wings, comes standard with the FW 1325 and FW 1700 full sets
RW 340 M – This is our most stable rear wing, designed for directional stability, this wing compliments our FW 1250 and FW 1400 wings.
RW 245 Downwind – high aspect stabilizer for efficiency and downwind performance.
RW 240 Radical Surf – The chord and width ratio of the RW 240 is designed to increase responsiveness in roll and pitch, allowing you to carve and pump your way through the swell.
RW 228 Windsurf – Designed for sustained flight and an emphasis on directional stability. This is achieved by using articulated winglets and a more neutral profile.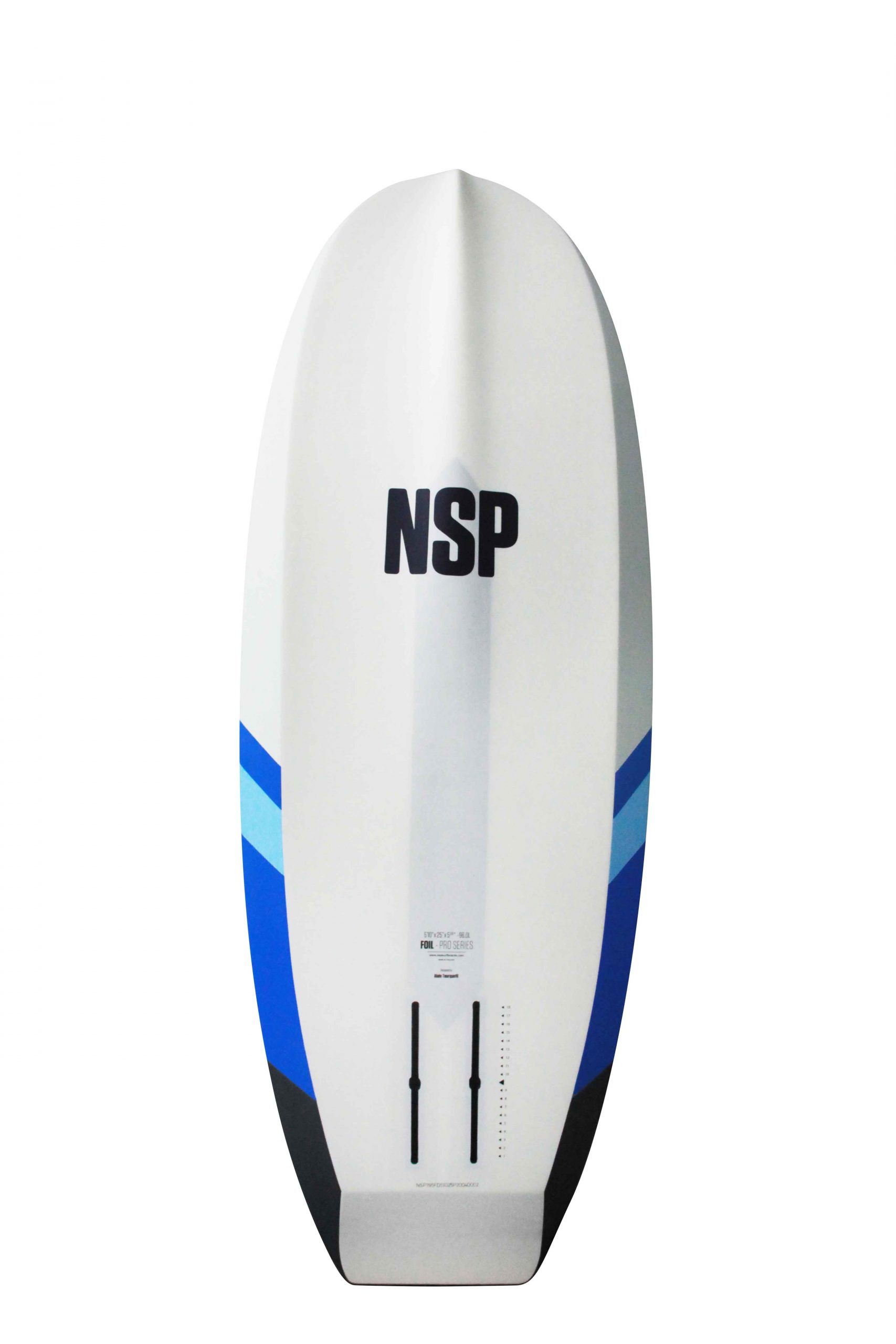 What is your most popular wing design and size?
Our complete 1700 Airwave set is the most popular by far followed by the FW 2000 and our Pro
What materials and construction techniques are you using?
NSP Airwave mixes high-performance pre-preg carbon (wings) with precision milled anodized aluminium (mast, fuselage), creating the perfect blend of high performance at an unbeatable price-point.
How many board variants do you have on offer?
Dedicated Surf and SUP each in two constructions spread across multiple sizes and a hybrid all-in-one offering for those who want a board to foil, surf or sup.
Which is the most popular board variant in your range?
The SUP WIng boards have been our most popular so far with our Pro in 6'2 (101.4 litres) has been our most popular.
What materials and construction techniques are you using?
Our Pro model uses an SLX (super light epoxy) construction with a carbon-reinforced standing zone and a full length uni-directional hybrid carbon stringer to add strength, flexibility and foil drive.