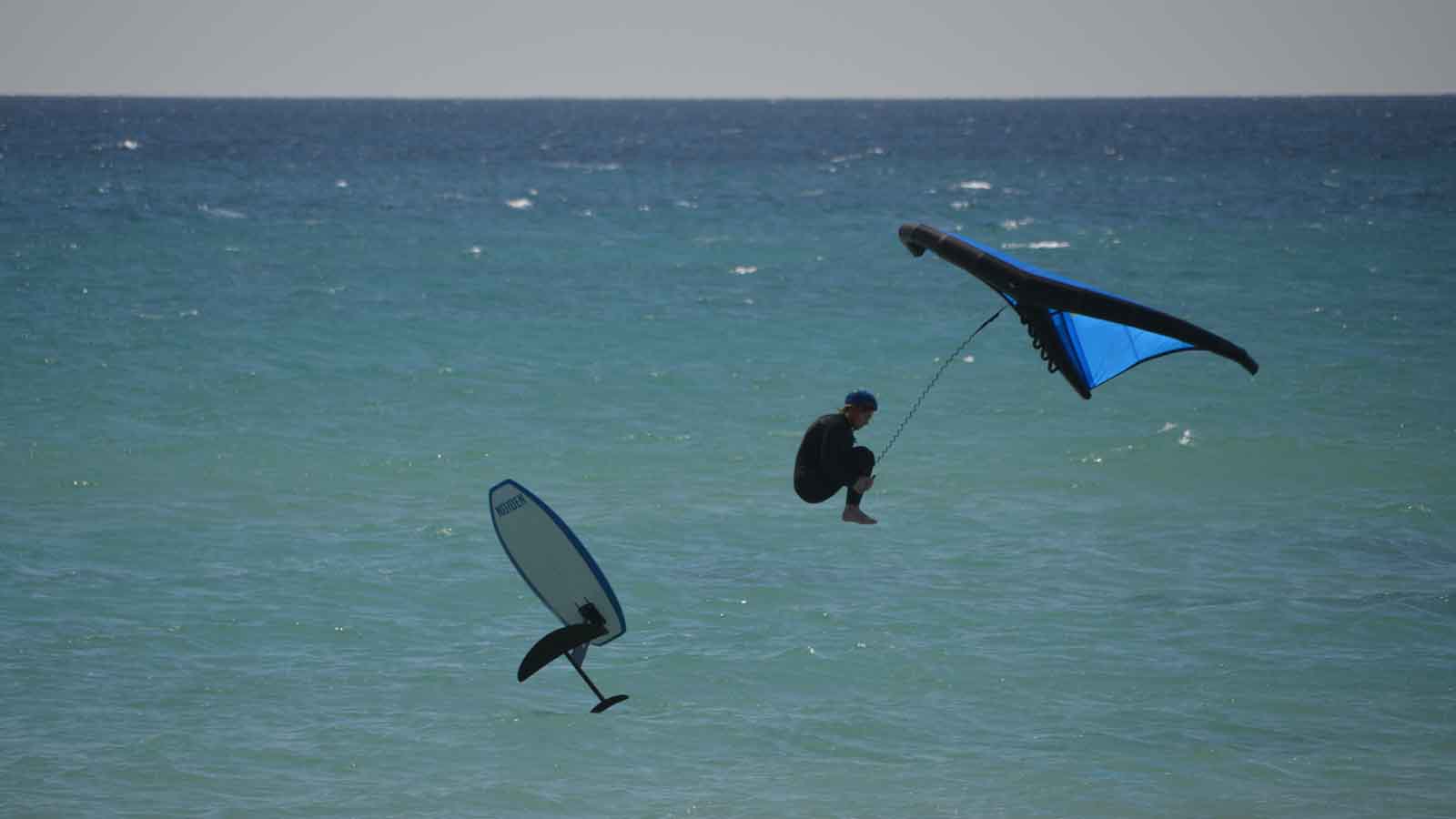 Norden 2021 Wing Foiling Preview
Retail Buyers Guide: Wing Foiling 2021 Retail Buyer's Guide
Brand: Norden
Interviewee: Andy Wirtz, Product Designer &CEO
What's the progression of Wing Foiling in your opinion? It started off as a sport to fill in kiting/windsurfing lay days, will it build its own exclusive fan base?
For sure it will have its own fan base, it will be a sport of its own. I think people from other wind sports will quickly leave everything else behind and only hang on to the wings.
What market section is driving more product demand at the moment: complete newcomers to watersports, kiters/windsurfers new to foil or experienced foilers?
For the moment I´d say anybody that has any watersports experience, whether that be wind sports or surf sports but this summer we will be seeing a lot of people with no watersports background entering the water.
What market section of the above mentioned do you expect to grow more in the future?
I think most people in wing sports are coming from the other watersports, either ad another sport to their quiver or fully commit to it.
How popular are and will become land variants of the sport?
There is potential definitely, we´ll have to see how snow people or concrete rats will see a need for a sail. Not every skater attaches a windsurfsail or a kite to his board, neither do snowboarders or skiers but there will be a market that will be smaller than the watersports part for sure.
How many iterations of wings have you developed so far? What's the difference between your latest one with the previous ones?
We just come out with our first model "the SEALFIGHT Wing" this will be updated continuously with the evolution of the wing designs
How many wing designs do you offer, according to practice (waves, freestyle, race…)?
As a surfboard company, we will be only focusing on wings for surfing and down winding, no freestyle, no race.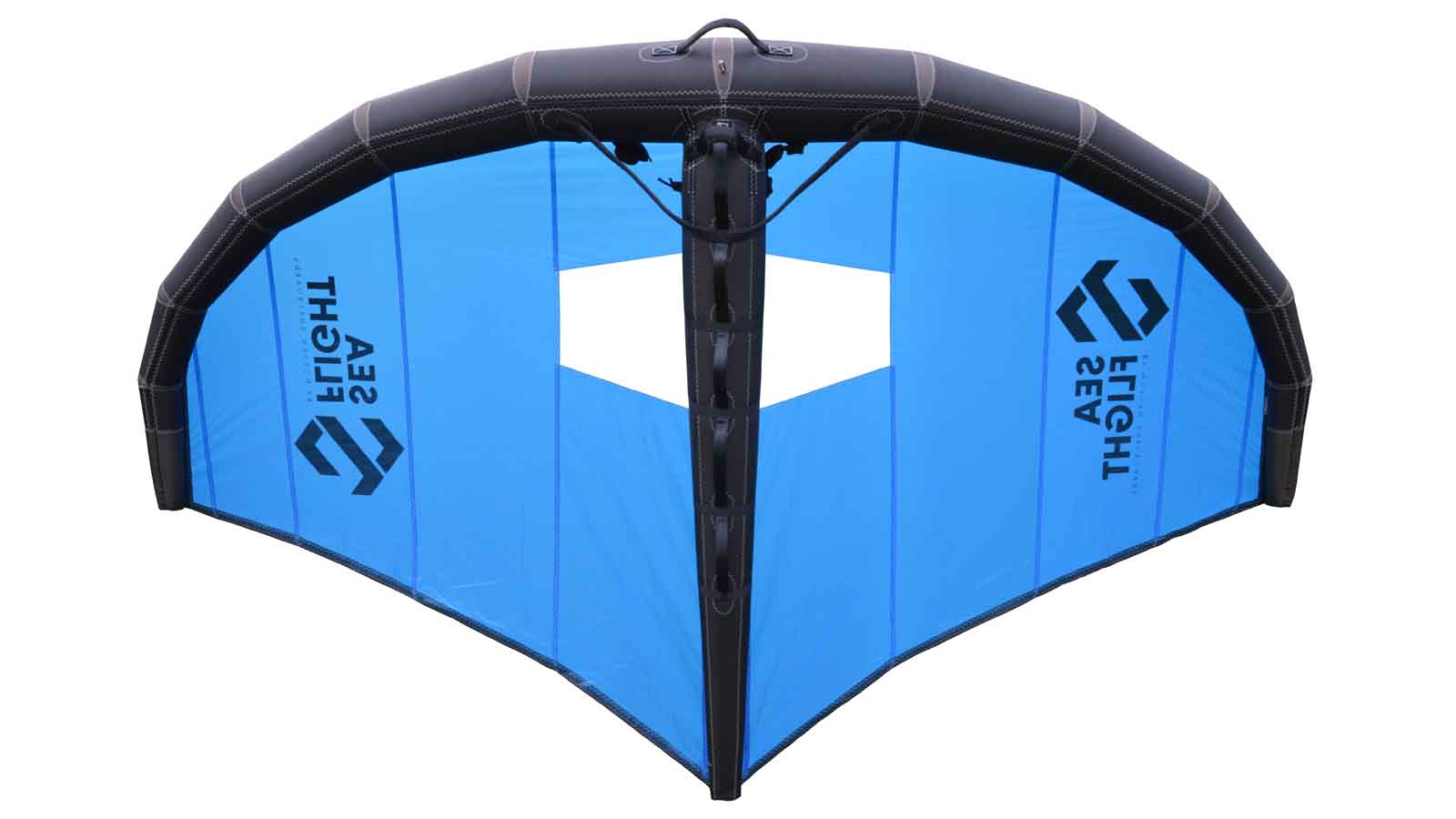 What is your most popular wing design and size?
For us, it will be a surf wing, most popular sizes here are 4 and 5
What materials and construction techniques are you using?
We use DK50 double ripstop on the canopy which is light, durable and has low stretch. For the leading edge and strut, we are using KPE175 Dacron which is stiff and strong to protect the bladders. We also use thicker bladder material to make sure the bladders don´t blow up under high pressure or during wipeouts. All wings have minimalistic PVC windows which are cut to a size that helps to fold the wing without folding the windows.
How many board variants do you have on offer?
We have one board- a range called the "Futurama" which varies in sizes to different styles. The small sizes are suited for surf and wing riding, the medium sizes are wing boards that can also be used for beginner surf foiling and the larger sizes are SUP foil boards which are also great for entry-level wing foiling.
Which is the most popular board variant in your range?
At the moment it would be the 5´5 Futurama which is a wing board that can be used for entry-level surf foiling as well and the 6´1 which is a great entry-level wing foil board and a great intermediate SUP foil board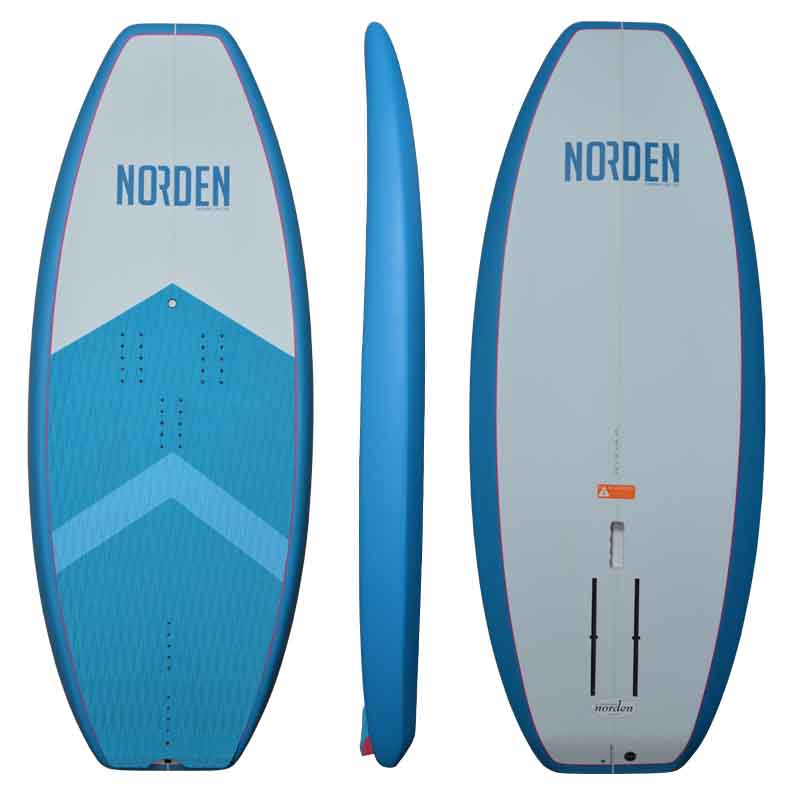 What materials and construction techniques are you using?
All boards are built in our well-proven "double wood sandwich construction". It creates a very durable board that is lightweight and well prices, all models retail under 1000 €.
Tell us about your 2 key products for 2021 and why you think they will be great sellers
The Futurama Foil board combines a Wing/SUP and Surffoilboard in one shape. Whether you want to use the wind, a paddle or your arms to get you on the foil, this board can do it all. While the 6´1 & 5´6 is geared more for the SUP/wing combo, the 5´0 combines wing & surf foiling. If you are looking for a board that can do more than just one thing, the Futurama is the right choice
The SEAFLIGHT surf wing is designed especially for surfing and downwind riding. It has good power to get you on the foil quickly, it is very manoeuvrable due to its stiffer segmented frame and floats next to you like a balloon while you are riding the wave. If you are looking for a wing that is the best for surfing, rather than an inflatable windsurf-sail, then the SEAFLIGHT surf wing is the right choice.