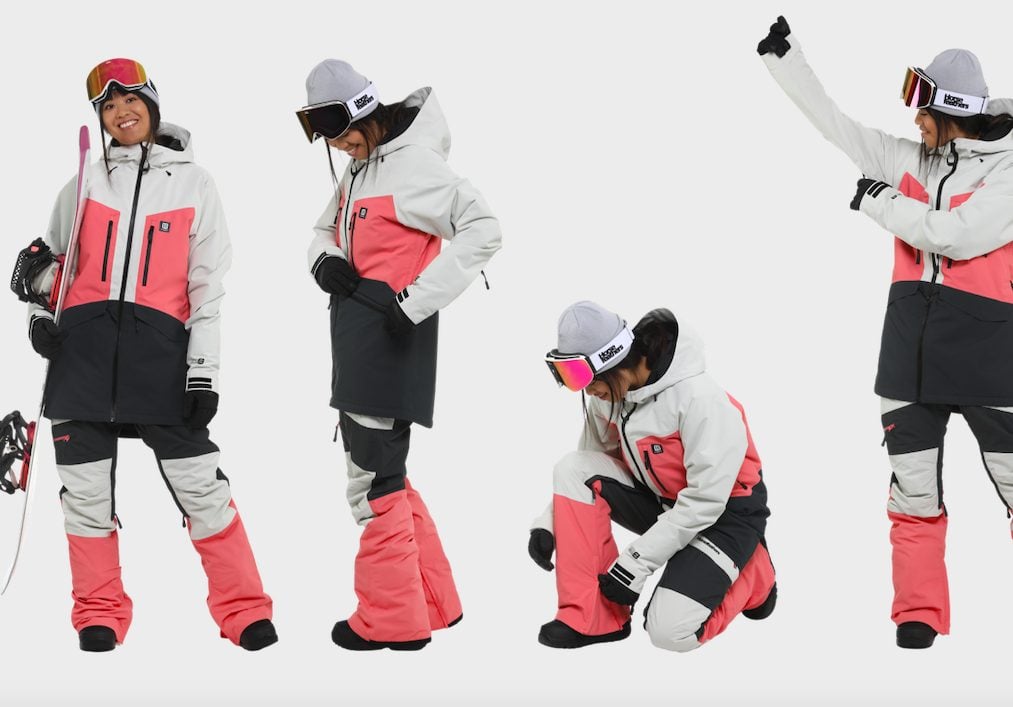 Horsefeathers 2023/2024 Women's Outerwear Preview
Retail Buyers Guide: Women's Outerwear 2023/24 Retail Buyer's Guide
Brand: Horsefeathers
Interviewee: Tomas Koudela, Head of marketing
What is the overall theme behind your 2023/24 outerwear range? From which big trends do you take your inspiration?
Recent years have been turbulent and have largely shaped the current view of most brands' collections. As our W22/23 collection was very successful and resulted in a significant increase in preorders, creating the W23/24 collection was a huge challenge. For the new W23/24 collection, we worked with many parameters that proved to be important in the last collection. Some of the most important ones include a new approach to carry-over, where for the bestsellers, we keep the style and the name while always creating new colors in the theme of the whole collection. In addition, the widely differing trends for the general public and the snow community were also a big challenge for this collection. Because of this, the collection features colorful models and all-overs, as well as more earth-tone-oriented models and new cuts. However, our primary goal remains: to create an on-trend, high-end product at an affordable price with our unique Horsefeathers style.
What new fits / silhouettes are coming out in 2023/24? What pant and jacket styles are most important in your range?
New to this year's collection is the Taia jacket, a shorter, street-looking jacket in four colors featuring a bold Polygons print as well as a toned-down combination of black and spruce yellow. The shorter regular fit anorak Mija we first introduced last year immediately became a bestseller. The women's collection's most important products are the technical anorak Derin II and the tailored long jacket Pola. We have three women's pants covering all the riding styles, so they are equally important to us. Stella represents the bibs category. The Lotte shell is a technical non-insulated pants for the advanced rider, and the Avril II is a great fitting pants at an affordable price.
What new colours / prints are you introducing?
Allover prints are an important part of our women's collection. You can find three new ones in the W23/24 collection: Dalmatian, Polygons, and Splash. Plain colors Tea Rose, Raspberry, or Banana should be mentioned among the striking colors, and a combination of black and spruce yellow, prune, or phantom among the toned-down ones.
Any *NEW* technical stories with regards to fabrics and materials?
Primaloft Bio, the first-ever 100% recycled, biodegradable fiber, and our Ultratech material, developed in collaboration with leading Taiwanese manufacturers, are our key technical stories. Generally, the Ultratech material is crucial when delivering high-performance, rugged, long-lasting products.
Any trends that your brand is moving away from?
We are not moving away from any of the trends set in the last collection.
What are your top marketing stories for 2023/24? This will help us to put some focus in the right place.
Our growing group of action-packed girls helps us fine-tune current bestsellers and test new releases. Their diversity covers all riding styles, from backcountry riding and park shredding to all-day, all-mountain cruising. Over the years, we have developed key products in each category that became the backbone of our women's line. So, based on this, our primary marketing story is to present different riding styles through diverse personalities with a focus on fun.
Outerwear Best Sellers/Hero products
Taia is a new model in the W23/24 line. With a shorter and broader cut and street-inspired look, Taia meets the latest trends in the women's snowboard community. Available in both toned-down and girly colors. 10K waterproofness and 80/60g PET insulation make it comfy, whatever the condition. It's coming in biodegradable packaging.
One anorak to rule them all! Derin has been our best-selling jacket for the last couple of seasons. With the great fit, 10K waterproofness, and a full range of technical features like jacket-pant connectors, snow skirt with the non-slip band, elastic inner cuffs, critically taped seams, YKK zippers, and fresh new colorways, this jacket is just a no-brainer! It's coming in biodegradable packaging.
Our customers' favorite bib pants were fine-tuned over the years to fit perfectly to everyday riding. With the regular fit, 15K waterproofness, and the full range of technical features like fully taped seams, jacket-pant connectors, pant leg gussets, ergonomically shaped legs, YKK zippers, inseam vents with mesh backing are the first choice of most girls! It's coming in biodegradable packaging.