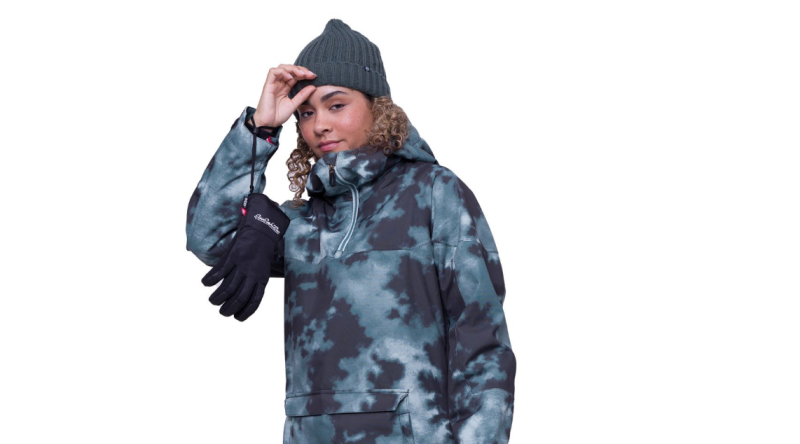 686 2023/2024 Women's Outerwear Preview
Retail Buyers Guide: Women's Outerwear 2023/24 Retail Buyer's Guide
Brand: 686
Interviewee: Brent Sandor, Head of Marketing
What new fits / silhouettes are coming out in 2023/24? What pant and jacket styles are most important in your range?
We are continuing to expand on our wide fits. We are heavily inspired by the way our team of men and women, and our fans, have gravitated to the oversized fit in our Dojo pant over the past two seasons. We are adding a GORE-TEX version of the Dojo pant in response to seeing so much of the team wanting this fit for the backcountry. This version will come in durable nylon GORE-TEX and will feature an integrated belt as opposed to the classic Dojo waist ties. We are also adding a lightweight 2.5L wide leg pant called "The Ghost Pant" that is perfect for resort and spring riding. On the women's side we are introducing "The Outline Pant." This is a completely team driven project with feedback from all the women who were looking to our men's collection for wide pants. The legs fit exactly like the Dojo pant, but the inseams are shorter and waist is sized correctly for the corresponding women's size. We also added a cargo pocket in response to our entire team of women noting they put their phones in a thigh pocket and not the hand pocket. We are introducing a new 3L GORE-TEX pant and jacket with Gigi Rüf. Aptly named the ATV Jacket & BIb – this lightweight kit is perfect for the backcountry, but comes with a freestyle fit – baggier fit in the bib and grippers around your boots. It is on trend and designed to travel from the backcountry to the streets. The bib is a minimalist design with a shorter upper that is inspired by fishing waders. We will have a video project centered around this Kit and the team that will be wearing it. 
What new colours / prints are you introducing?
For this season, all of colors can be found in both the men's and women's collections as we embrace the gender inclusive trend. We are really backing White in key silhouettes. We recognize it gets dirty over time, but that is also what makes it special – these marks become part of the your history and fingerprints on your apparel. Dusty Sage is a very key color that comes in Gigi's signature ATV kit. It's a light color and we love the way it has a subtle pop against the snow and pairs with our darker Cypress Green. Forest Bailey is introducing dark denim back into our collection with a Dojo Pant and Jacket made in waterproof denim. We also continue to innovate bright pop colors, especially in mitts and headwear, to contrast with more classic colors in outerwear. 
What are your top marketing stories for 2023/24? This will help us to put some focus in the right place.
Gigi Rüf's 3L GORE-TEX ATV Collection. The backcountry through the lens of Gen Z – the younger riders are going into the backcountry more than ever before and we are leaning into our young crew – Blake Moeller, Mason Lemery, Keegan Hosefros, Forest Bailey and others to reimagine our GORE-TEX Collection and how the backcountry will look in the future. All of these riders bring different cultural references and inspirations than generations before and wear their gear in a unique way and we are inspired by this evolution of fashion with innovation.
Outerwear Best Sellers/Hero products
GORE-TEX 3L ATV Collection
An ultralightweight kit design to transition from the backcountry to the resort to the streets effortlessly. The minimalist low top bib has everything you need – beacon pocket, phone heater pockets, elastic cuffs – and nothing you don't in a unique design. Named and endorsed by Gigi Rüf and worn by the entire 686 team.
The Dojo Collection: The pant that took over the wide leg trend and seen on everyone from Forest Bailey to Mia Brookes now comes in durable GORE-TEX or 20K versions. The 20K version also comes in a denim version heavily inspired by the fashion we are enjoying in skate currently.
A lightweight 2.5L wide leg pant – The Ghost Pant comes in at an attainable price point and brings and elevated 686 perspective on technical fabrics and features to the category of "almost track pants" that we are seeing on resort these days that we felt could be done better.