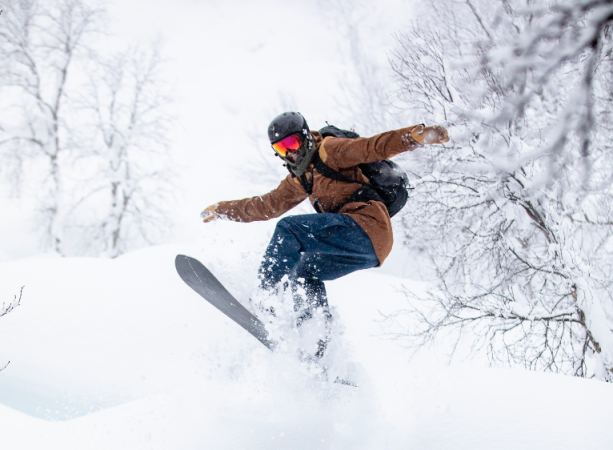 Norrona 2023/2024 Women's Outerwear Preview
Retail Buyers Guide: Women's Outerwear 2023/24 Retail Buyer's Guide
Brand: Norrona
Interviewee: N/A
What is the overall theme behind your 2023/24 outerwear range? From which big trends do you take your inspiration?
We design a concept to last for a minimum of 4 years. So every four years we relook at that concept and ask ourselves,  do we want to build on what we have? Do we want to redo? This year we focused on tamok. We still love the overall aesthetic.. It's very technical but has a bit of a western look. So rather than redoing everything, we could just add in some new products while keeping the same expression. We also have a new trollveggen rescue collection which is based on high user performance, the designs of this collection are based on the feedback of NARG (The Norwegian Alpine Rescue Team)  and multiple other rescue groups with the aim of giving these groups what they need to keep their focus. The collection is divided in two categories: Individual use and workwear/rescue wear. The only difference is that rescue wear has stronger, more vivid color options reserved only for rescue teams/organizations only. These products are made with specific colors and the strongest color fastness (grade 6). 
What new fits/silhouettes are coming out in 2023/24? What pant and jacket styles are most important in your range?
In the tamok collection, the seams/fits are more regular and less of a  technical fit giving more room in the shoulders and the hips. The two new styles within tamok, the Gore-Tex paclight jacket and the crew neck have also more of a relaxed fit. Within our lyngen collection, we have a new pant for women, the hilflex200 slim pant which is more fitted and offers more warmth without the bulk. But perhaps the most important pants and jackets are trollveggen rescue because they are entirely new and have been  built side by side with search and rescue groups. They are super high performance, come with all the bells and whistles and enough pockets to put them in. 
What new colours / prints are you introducing?
With our tamok collection, we're introducing  a really dark green color called rosin which is  darker than the previous olive night. It is more saturated and we're paring it with a cumin color. We're bringing in a vivid royal blue (between indigo and violet)  for mens in lyngen. It can perceived as feminie, but we wanted to use it in both mens and womens styles because we want to bring in new colors that are nice and genderless. In lyngen women, we have a new  violet quartz and tawny port. These juxtapositions is to  have such rich, mature colors on a light and fast ski collection. 
Any *NEW* technical stories with regards to fabrics and materials?
The new performance shell laminate being introduced in three of our newest tamok products (jacket, bib and pants) is an ePE- based  PFC-free technology. As a heavily involved partner with Gore, we have been a part of testing more sustainable materials and are one of the first to implement this newest technology. We're using this material because it's the world leading sustainable design for a durable waterproof, totally windproof, and very breathable protection. It's light and thin, and rigorously tested and proven to be strong. 
Any trends that your brand is moving away from?
We are moving away with the dependence we had on the color palette. We're playing more with new colors that speak differently within one collection. We want to recognize that  as we grow in markets outside of Norway,  it is valuable to offer different colorstories in one concept. This means we can fulfill more users in different regions without trying to change our branding or esthetic. 
What are your top marketing stories for 2023/24? This will help us to put some focus in the right place.
Marketing is gearing up to promote the fresh new products, new styles, and new materials offered in our more genderless tamok collection. We want to build more brand awareness and respect within the snowboarding community, and we feel that tamok is a great way to do this by highlighting our snowboarding ambassadors and paying tribute to the more freeride, backcountry soul of a border.