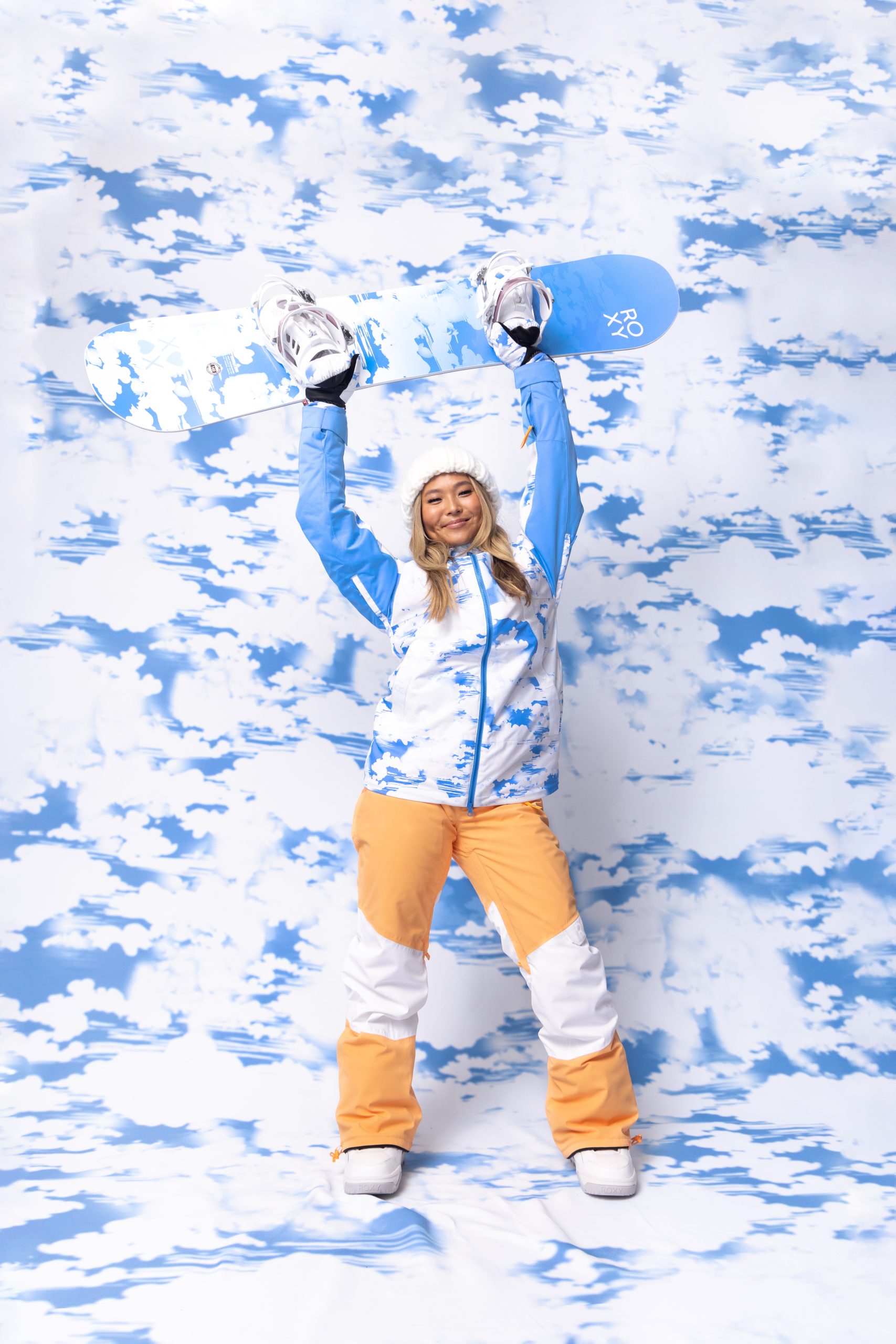 Roxy 2023/2024 Women's Outerwear Preview
Retail Buyers Guide: Women's Outerwear 2023/24 Retail Buyer's Guide
Brand: Roxy outerwear
Interviewee: Gwennan Davies - Global Design manager for Snow and Active
What is the overall theme behind your 2023/24 outerwear range? From which big trends do you take your inspiration? 
More than big trends or themes in ROXY we focus all our design choices to ensure our collection is thoughtfully created to provide women with: comfort, sustainability & style. Comfort thanks to industry-leading technologies and materials that we apply on all our design. Sustainability, 50% of snow collection achieve Board-riders Sustainable Criteria*, 72% for OW and 78% for Layers. And style: with design & fits that are specifically tailored for women and for movement, with both skiers and snowboarders in mind; and our unparalleled breadth of styles ensures we meet the needs of all riders out there. So ROXY remains inclusive from shapes to type of riders: the alpine skier, the snowboarder, the freestyler, the freerider, the classic, the bold, the tomboy, the expert, the new rider… any women out there can be sure that ROXY think on her and design for her. * To be considered responsibly made, the overall product must have: 30% or more of Sustainable Fibers for OW, 51% or more of Sustainable Fibers for Layers & all of this must be Proveable via Certifications.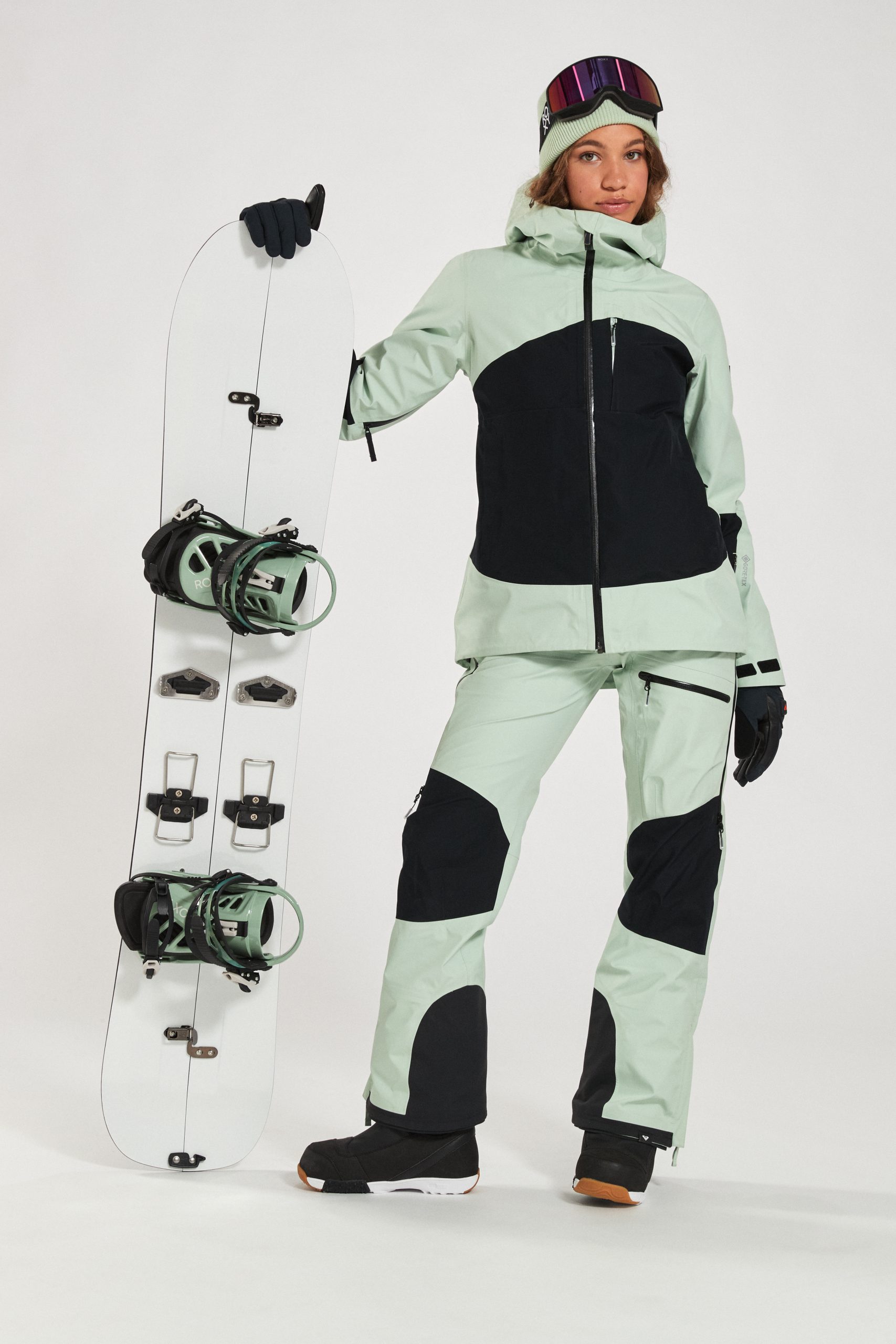 What new fits / silhouettes are coming out in 2023/24? What pant and jacket styles are most important in your range? 
If we talked about newness we have been pushing into looser, oversized fits, to match with the shift in trend and styling.  You can see these fits in our new relaxed fit passive lines pant, the ROXY x Rowley collaboration jackets and the new Radiant lines overhead jacket. But as we said on the previous answer ROXY design thinks on all riders needs out there so we can think on one style as more important than another, it's the rider choice based on her need. 
What new colours / prints are you introducing? 
This year we are pushing green tones, this is a really fresh direction for ROXY. We are playing it in tonal blocking with a darker Forest green and lighter soft Cameo green combo, and also combined with more poppy Yellows in the ROXY Life Capsule and Easter egg and lilac colour for a more feminine fresh take. Prints are always important for ROXY, this year we are push a really rich dark photographic floral which you will find in pieces across the whole range from best to good product 
Any *NEW* technical stories with regards to fabrics and materials? 
On Winter 2023/2024 we will launch a really exciting technical capsule called Boundless Snow. Whether you just want to envoy the freedom of riding the first lines on freash powder or you want to feel the effort and reward to go up by yourself. ROXY has your back thanks to a fully range designed around functionality riding. This capsule dedicates on Winter 2022/2023 a proper space to the ski touring, splitboarding riders. For this purpose we have been partnering with current and past ROXY team athletes on the ideation and creation of a full backcountry assortment. We are introducing for the 1st time to the ROXY range a Gore-tex 3 layer fabrics in our Lunalite jacket and Lunalite bib.  But not all riders out there has the same needs so we also have the Lunafrost jacket a 2 layer lightweight stretch, primaloft insulated and with a 20K waterpprof rate. All this complemented by a packable insulator to build the full outfit. So thanks to this new addition and to our already existing Gore-tex range represented by our Gore-Tex Stretch Purelines jacket, we can say that ROXY is your go to option for any backcountry adventures.
Any trends that your brand is moving away from?
Although prints are still important for ROXY we are changing the way we apply them, using them less as all over pritntand more focusing on blocking with solids and panelling.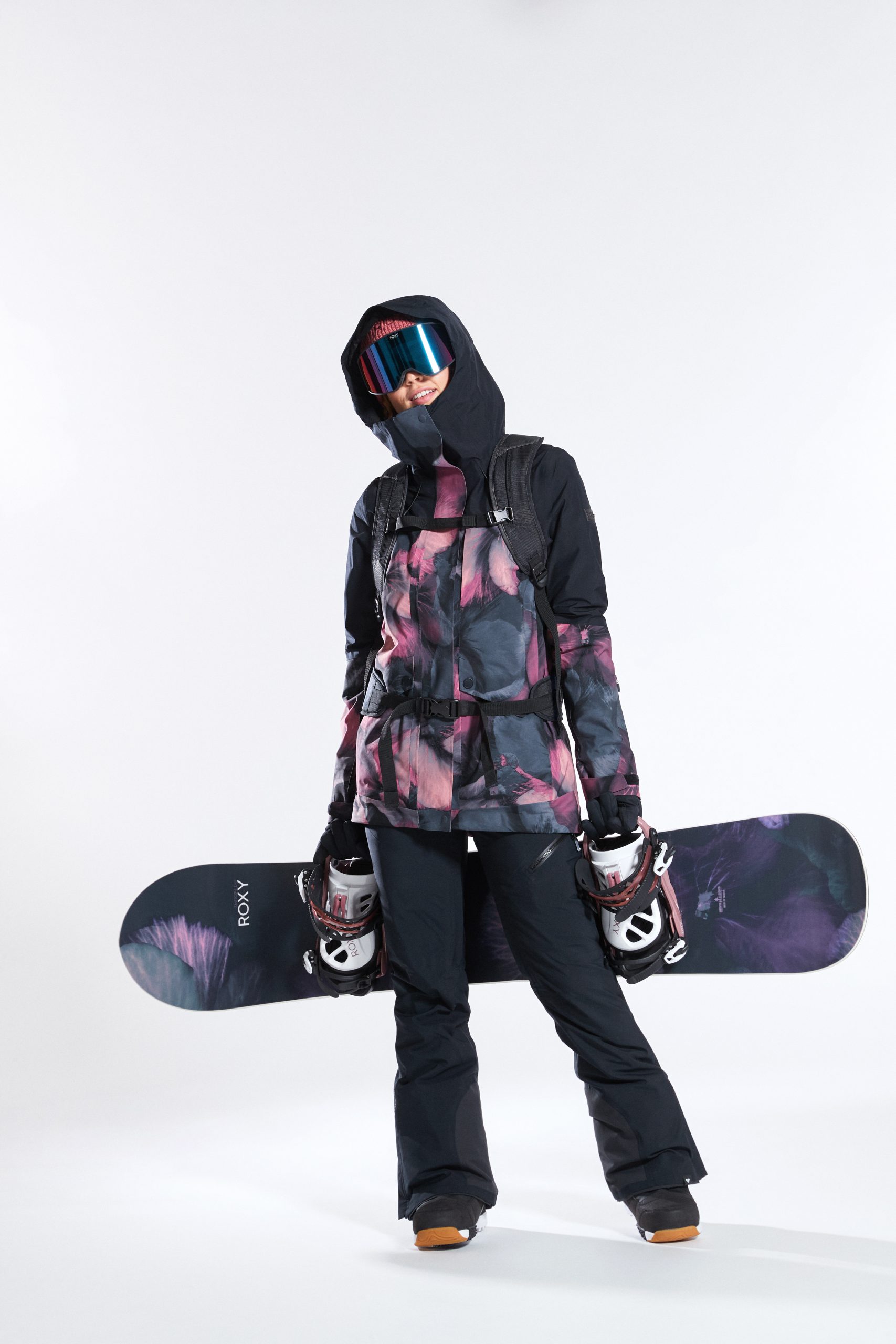 What are your top marketing stories for 2023/24? This will help us to put some focus in the right place.
Beyond our already mention Boundless Snow collection, we could highlight: CHLOE KIM SIGNATURE COLLECTION. At just 22, Chloe Kim is the undisputed queen of the half-pipe. 2 Olympic gold medals, 8 X Games medals and a World Champion title won upon her return to competition in 2021, Chloe has achieved more than most manage in a lifetime. Off the slopes, the snowboarder has had another passion in life: fashion. This second drop can be defined by her work reality of having her head in the clouds and her feet firmly planted on her board. Sweet clouds inspired print, vibrant orange tone and industry-leading technologies combined with flattering cuts carefully thoughts to ensure ease movement makes this collection a standout for carving your way down the mountain. On this collection ROXY's Dryflight technology offers high-performance waterproofing & breathability while acclaimed lightweight Primaloft® insulation ensures you will not suffer from the cold between your runs. To top it off, enjoy ROXY's HydroSmart technology, an all-natural & eco-certified formula encapsulated into the collars and neck warmers that cares for your skin and provides hydration to help you best fight the rough temperatures. WARMLINK; Keep the warmth in and the cold out with ROXY Warmlink heating pannel seamlessly integrated into a select range of products: jackets, adaptable belt, first layer, gloves and mittens. This technology seamlessly integrates a controllable, battery-operated  heating panel into our designs  so you can stay warm & ride in  comfort. Turn on your ideal Warmlink product to feel & look good from the top to the bottom of the hill. ROXY life; For the third year in a row, ROXY wind back the clock to  where it all began. ROXY Life draws inspiration  from styles we made iconic  over three decades of  dedication to women. Sporty & fresh cuts are slouchy  yet feminine and retro details  bring a unique touch of cool. Enjoy the ride in vintage threads  made with modern technology. A more niche ideation product selection but with a huge acceptance on final consumers, this tomboy, 90's trend where everything is about the attitude.