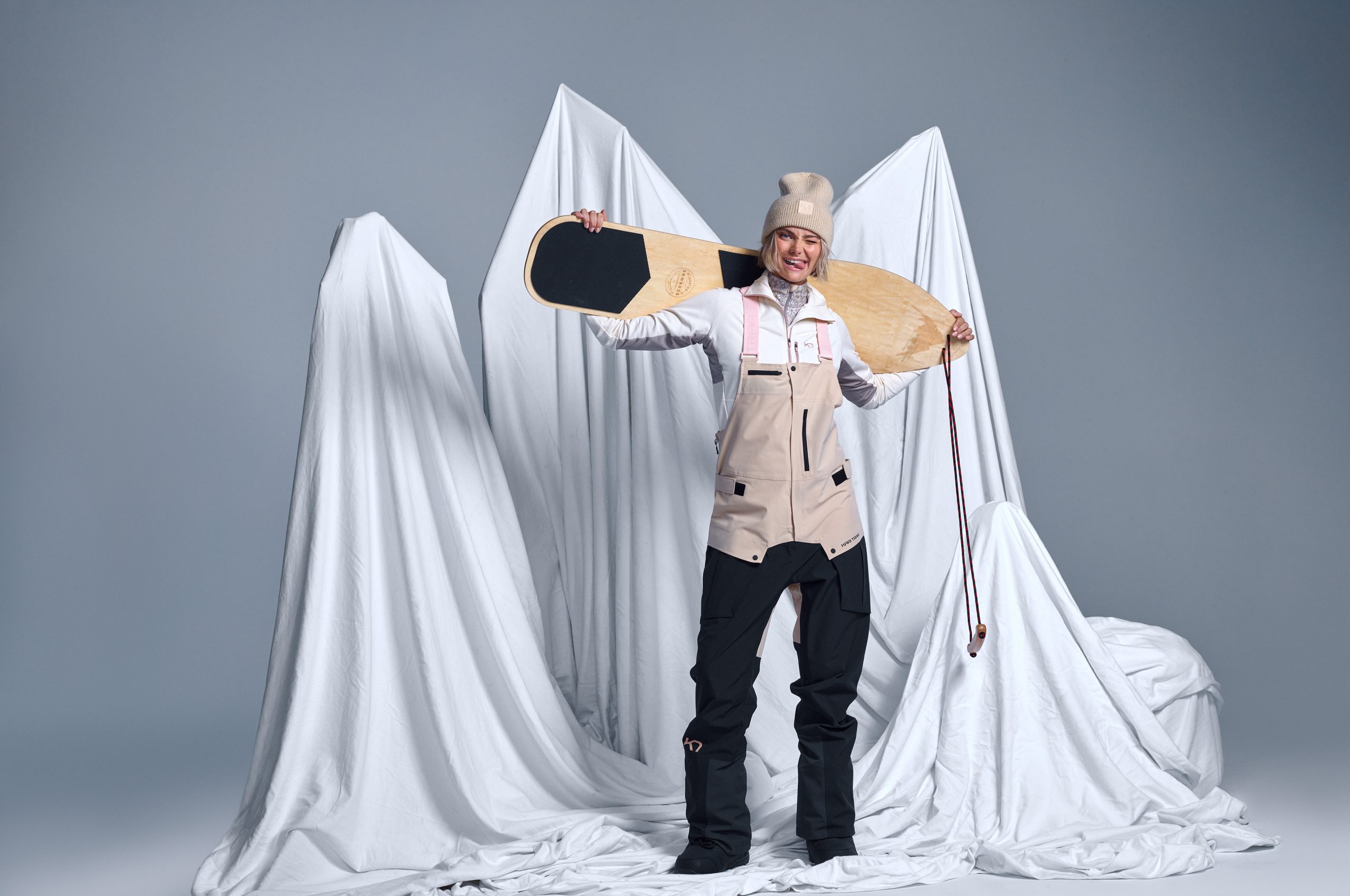 Kari Traa 2023/2024 Women's Outerwear Preview
Retail Buyers Guide: Women's Outerwear 2023/24 Retail Buyer's Guide
Brand: Kari Traa
Interviewee: HANNA HARING Senior Designer
What is the overall theme behind your 2023/24 outerwear range? From which big trends do you take your inspiration?
The infinite, overwhelmingly graceful white Nordic landscapes and colourful skies offer physically and mentally the most relaxing scenery and inspiration for Kari Traa. As interest in winter sports is gradually growing across different regions in the world, the skiwear and apres-ski styles influence even more than ever overall trend and lifestyle. Despite the growing trend, we are still aware, that it is a niche sport in lot of regions in the world and lot of women might feel intimated to try it. It is important to Kari Traa to encourage everyone to be part of this amazing activity, but constantly keep fulfilling the needs of the expert users. The autumn ripe Norwegian nature and beautiful female body has inspired KT to create the super inclusive silhouettes with standout KT design to attract both the pros and the beginners.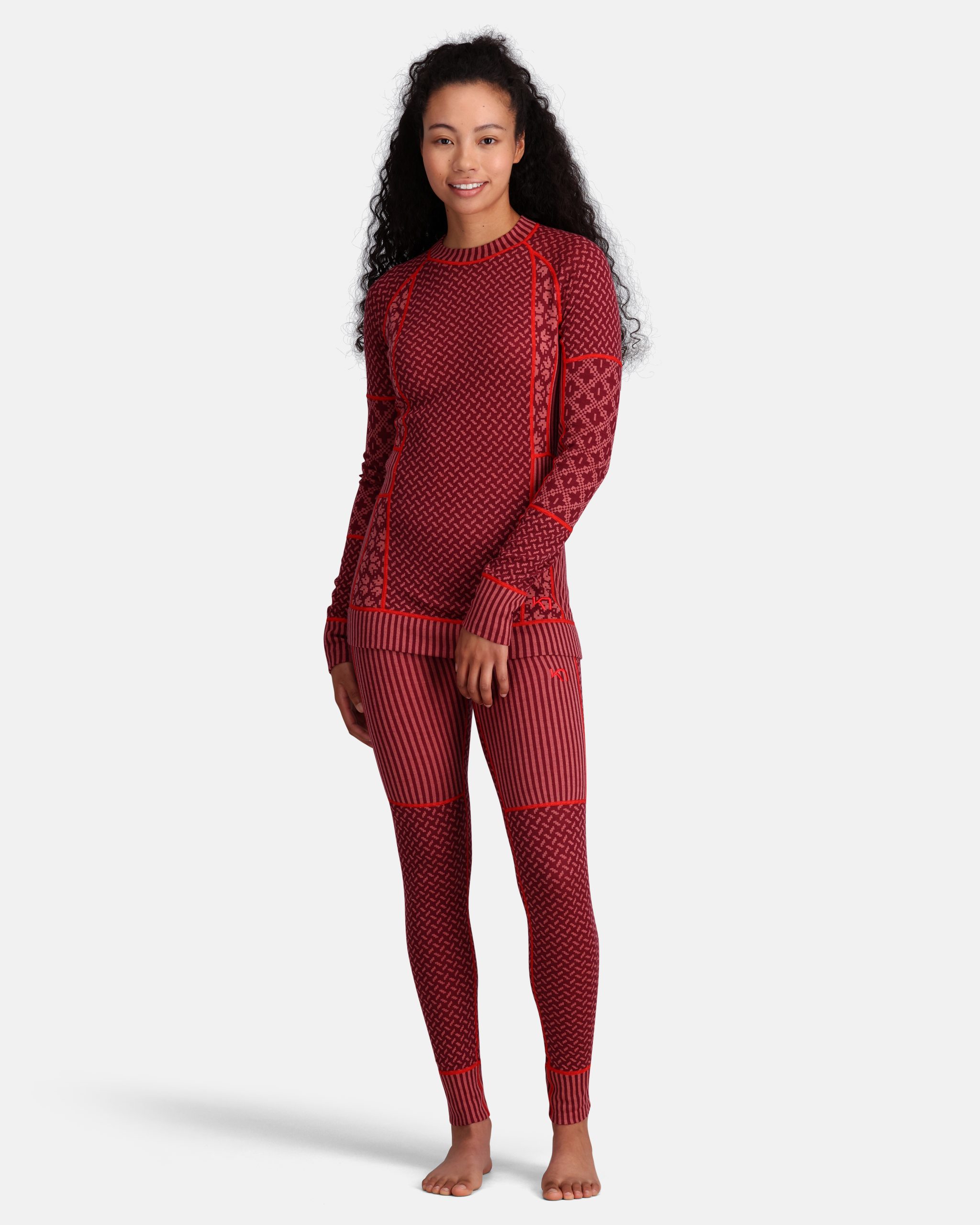 What new fits / silhouettes are coming out in 2023/24? What pant and jacket styles are most important in your range?
The new Johanne Ski Bib has been designed with Female First Technology in mind and has all the needed technical features that an advanced skier needs, no extra insulation added. It has the ideal combination of soft 20K/20K Porelle lamination and light enough stretchy fabric with great movement. The eye-catching Johanne Bib is a perfect add on to our good selection of fits in the ski Pants range, that include body hugging slim – Benedicte Pants and Ragnhild Ski Bib; fit for all regular – Emma Ski Pant and Johanne Thermal Ski Pant and super comfy looser forms, like well-known Agnes Ski Pant and of course new Johanne Bib. Match these super pants with Ragnhild Ski Jacket that follows the same technical build up and female focus.  This spunky style with its glowing winter-flower print and cosy snug pile hood lining will shine on the white background and will leave no one in different.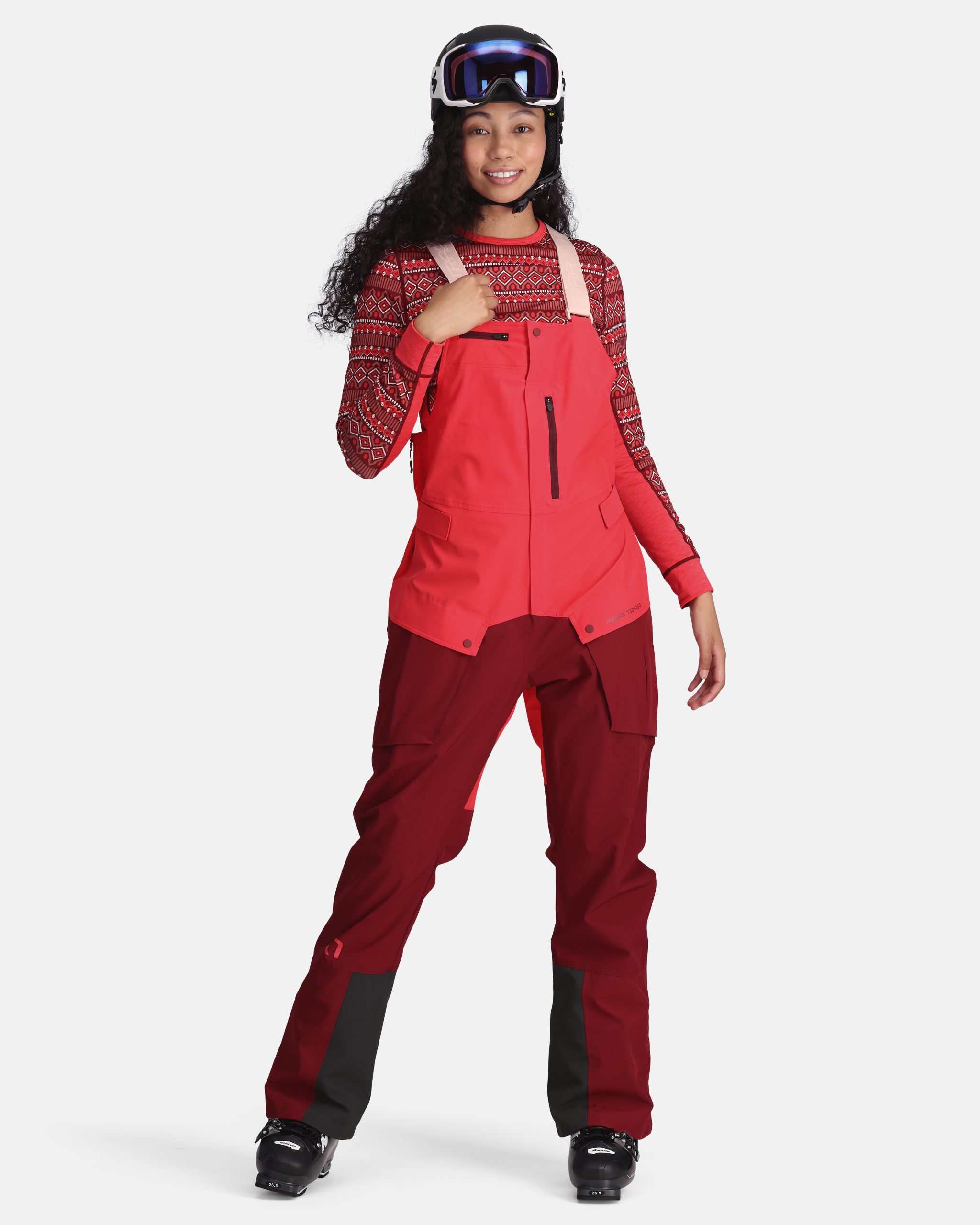 What new colours / prints are you introducing?
As consumers continue to grapple with ongoing economic, political, and environmental crises, a sense of uncertainty about the future will remain a dominant force. These multiple emotional statuses cover the coming years, reflecting strongly back to the colors and prints we choose and need to wear. To support the continued focus on climate, seasons, and longevity, it is important to align the long-term colors with seasonal shades. In Kari Traa way we have added to the foundational mid-tones and neutrals highly stimulating seasonal bright shades, that reflect the need for creativity, optimism, and an overwhelming desire to reignite the imagination. Trending cobalt blue Azure will become a staple to shine in the ski-slopes. A perfect match with another newcomer – the deep luscious red Rouge. This most versatile mix of shades is brightened with sporty bottle-green CRESS. Emotional understanding and empathy for others will be reflected in restorative shades and mindful pastels, to evoke a sense of calm and tranquility. They will shine a light on the fundamental importance of care for our wellbeing, our communities, and our economies. The holistic feeling of wellness and closeness of nature is created with a mix of beige Oat and selection of pinks. All the elements in the new prints in the whole Kari Traa AW23 collection are originally hand-painted with a direct inspiration from Nordic nature and fading away autumn-winter greenery. So, there will be found a selection of winter flowers, mossy cliffs, and tree leaf skeleton graphics. In addition to the allover prints and fresh colors, there are added small inspirational trims, like KT DNA embracing Rose pattern cord. This embellishing Rose cord will be found in many new developments to truly carry on our brand handwriting and legacy. 
Any *NEW* technical stories with regards to fabrics and materials?
We are introducing this season Female First Technology. As KT brand is determined to be inclusive and inspiring, we are constantly fine tuning the balance between higher end female focused technology and flexible, multipurpose products. Our clear and idealistic plan has always been to design comfortable, female body cherishing, climate adaptive and technically accurate garments. Same way as the overall sportwear design from the historical beginning, the technology inside the products has also started and continued to be developed on average active male body. Meaning that everything that we are used to using and communicating as tools when describing technology, is based on very masculine starting point. And I must admit, us in Kari Traa have also been chasing these same features to the products to be relevant in the industry. And most of it is valid and useful but is it all relevant to the female bodies or are we missing something? So, we ended up in a point, where we realized that "Shrink it and pink it" is not enough. We all know that female bodies have totally different shapes, react very differently to activities, and go through much bigger changes monthly and during the life. The same way as men does, we need the products to be waterproof and durable, but it is also important that the laminated shell fabric has female gentle-skin matching soft hand feel, mechanical or added elastane stretch for no friction or discomfort and soundless movement. We have chosen Porelle superlight but functional lamination to make the fabric better use for female body matching patternwork, so the design would drape beautifully on our curvier silhouettes, feel lighter and adaptable to our activities. We are ready to introduce you our patented FemShell Pro. FemShell Pro will protect you with 20K/20K weather proofness. It is combined into fully taped Johanne Bib and Ragnhild Jacket and already familiar Benedicte Jacket and Pants from last season. This technology gives you long-lasting protection from wind, water, ice, and snow. Made for multi-day outdoor activities with constant work/rest cycles, even in extreme conditions. With its great breathability, you will barely break a sweat, even when breaking boundaries. Female First Technology materials are sustainably sourced and consist recycled content and products are built up on stretchy linings, to support your every move. Women do know the art of multitasking and economical thinking the best and with investing into pro-level gear, we need to be sure that the products usage area is wider and will match seamlessly into the existing wardrobes. Female First Technology is all about that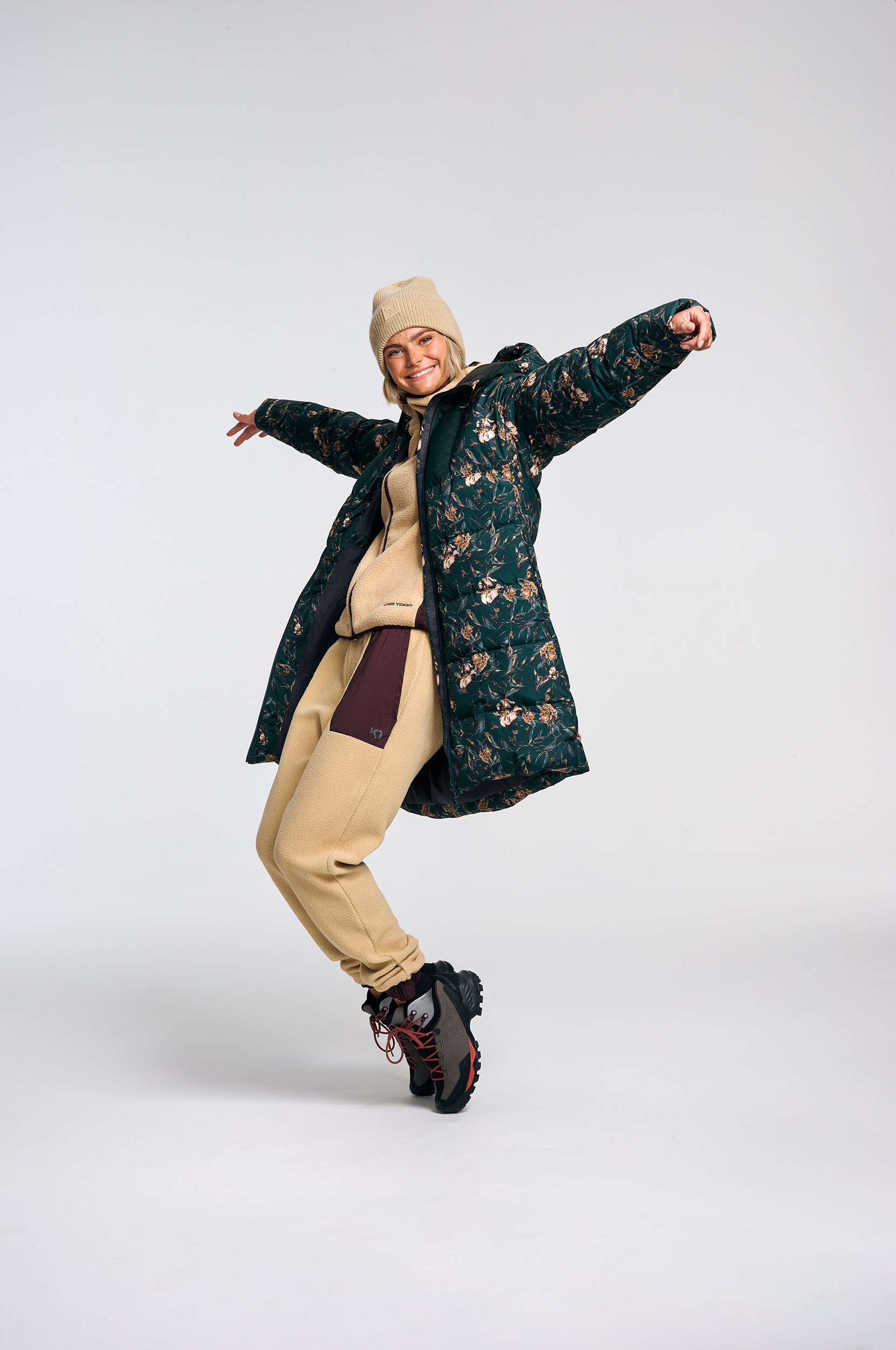 Any trends that your brand is moving away from?
The brand matching trends are growing with the brand, and it is important to have a good balance between standout KT DNA design and well thought through longevity approach, so the investment pieces will last longer.