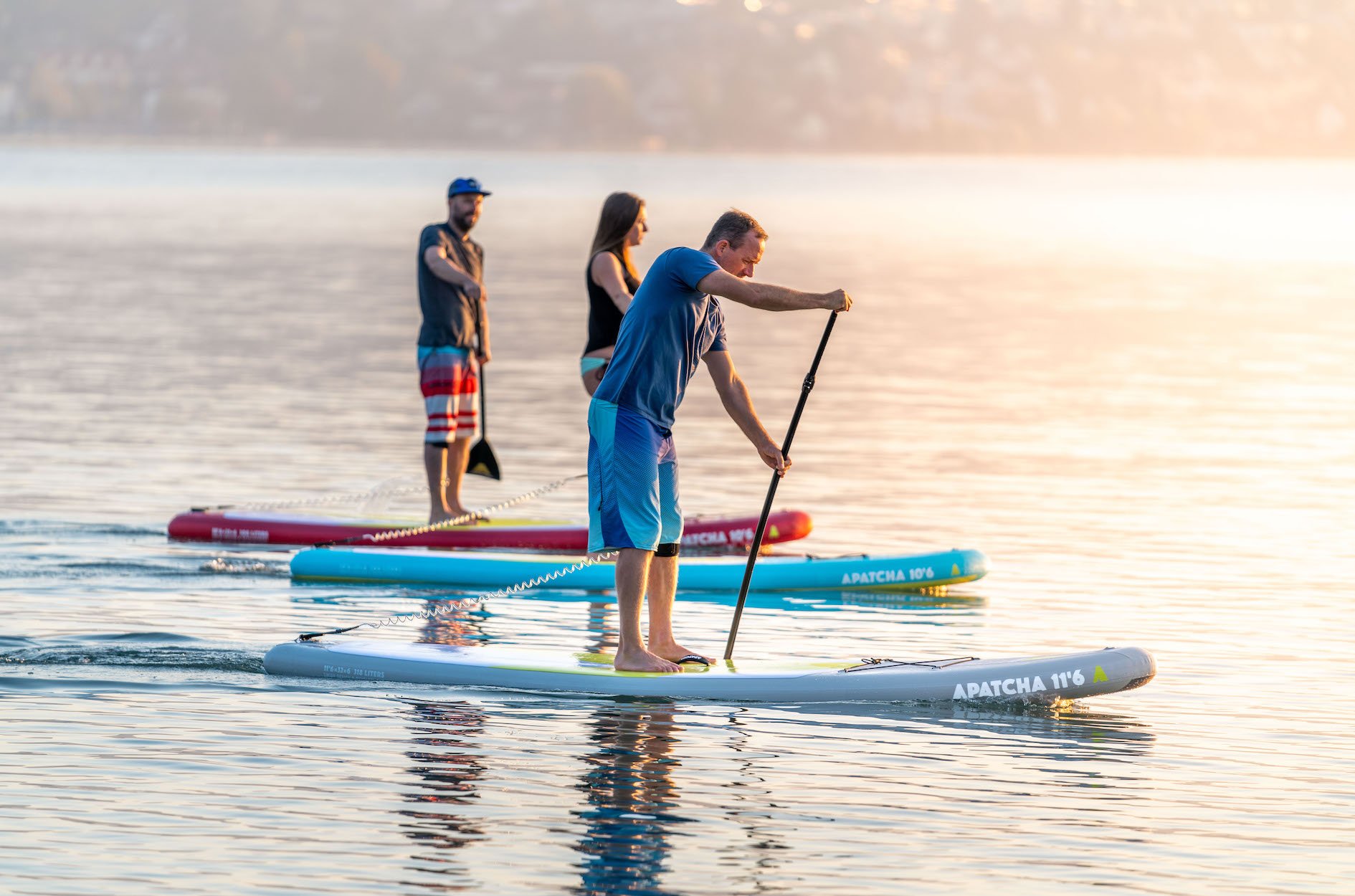 Indiana Paddle & Surf 2019 SUP Preview
Retail Buyers Guide: SUP 2019
Brand: Indiana Paddle & Surf
Interviewee: Maurus Strobel, Co-Founder & CEO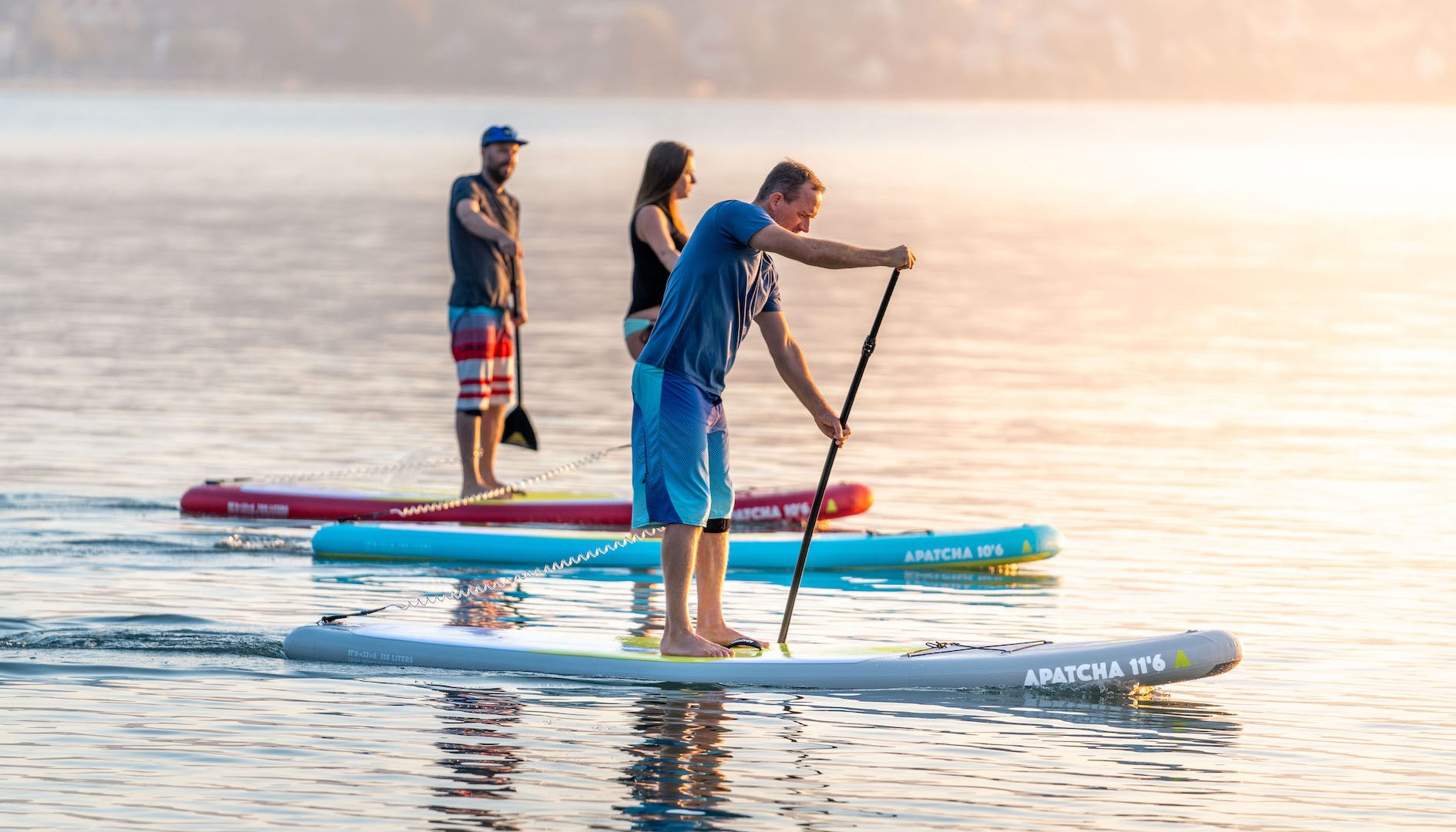 MARKET FIGURES
Based on your revenues and general impression, is the SUP market still gaining momentum or running at a healthy moderate growth?
We as an underdog still have the impression that we grow thanks to a bigger market share, but also because market is growing in general. The key accounts seem to have more SUP equipment in stock this year. Our pre orders grew around 50% from 2018 to 2019. I forgot to mention that we sell less than 10% hardboards. The ratio has dropped down every year. We expect that it will rise again thanks to the growing race scene, foiling and the big number of people who started with inflatable SUPs from which a certain percentage will switch to hardboards.
SELL-THROUGH
Do the first-timers turn into a regular paddleboarders and thus renew their gear line-up?
There are many many customers who bought a cheap board for a start and now buy a quality product. They got addicted on the water doing a healthy sport.
MARKETING
How did you build up your ranges for this second half on 2019?
Our family pack 10'6 is still the best seller, which is an all-round board. But its bigger and faster brother, the family pack 11'6, is sold very well too. Then all the classic edition touring boards from 11'6 to 12'6 to 14' are the choice for experienced paddlers. They want to do a bigger distance while on the water to explore.
HARDBOARD TRENDS
Which categories of hardboards are on the rise?
Some high-end touring boards and the specific foil boards. For foiling you need a hard board.
INFLATABLE TRENDS
Is there room for more than a leisure/casual approach in the iSUP category?
Yes, we developed the 14' RS LTD, a very fast, stiff inflatable race board. Many people don't have the chance to store and transport a 14' hard board.
INNOVATION
Can you please tell us what the main innovations among your range are?
We improved the Inflatable Limited Construction with the very light "weaved" Pre-Laminated Double Layer, Double PVC belt and Dyneema Triple Stringer on the bottom and Fibreglass Compression Belt on top. Nobody else is using that many materials. In general our innovation energy went into growing the range with new sports. Therefor we name the brand Indiana Paddle & Surf. Surfing and Foiling gets more and more attention and products from us.
For our foilboard range we developed complete new shapes and concepts, for example the 6'2 Pro Foil 130 and 105 together with foiling expert Gunnar Biniasch in Fuerteventura. For the inflatable board range we worked to improve details. In general we made a complete refresh for our 10th season on the water. The new feather logo with integrated board stands for joy of life and lightness.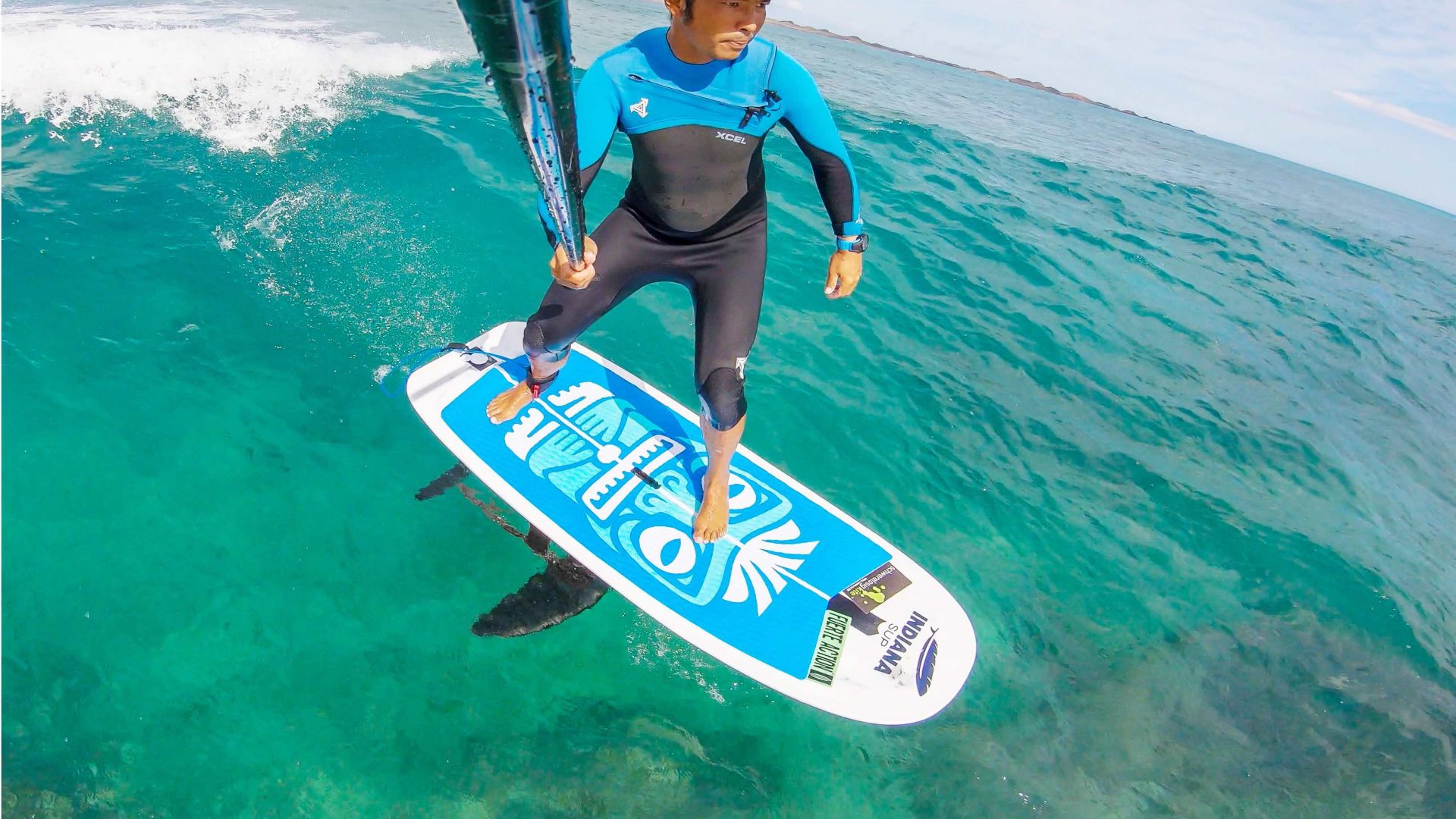 HYDROFOIL
Do you offer foiling options? If yes, what has been the reception of your products so far?
We have the 7'8 Carbon Foil Hybrid with a windsurf option. This board is the right choice for a camping bus, you can do 3 sports with it: SUP Surfing, SUP Foiling and Wind Foiling.
We also have the 5'2 hybrid Kite Foiling board for playing around in the waves with or without straps and the tracks for attaching a foil.
With the 4'10 wakefoil you rip behind almost any boat.
We have 2 kind of foils: 85 cm Allround Wing and a 115 Downwind Wing. For both we have a 50cm, 75 cm and a 90 cm mast. All components are compatible.
PRICEPOINT & DISTRIBUTION
How do you position your offer between the pricey value-added boards and the entry-level pricepoints? How do you split your offer in between brick&mortar retailers, online retailers and D2C?
Our family packs (starting with 899 Euro) are sold mostly by big key accounts but as well by watersport specialists. Limited editions and hardboards only by specialists and our own webshop. To please the mass market we offer our new brand: Apatcha SUP, for 649 Euro customers get a fine board with fibreglass paddle, wheelie bag and pump.