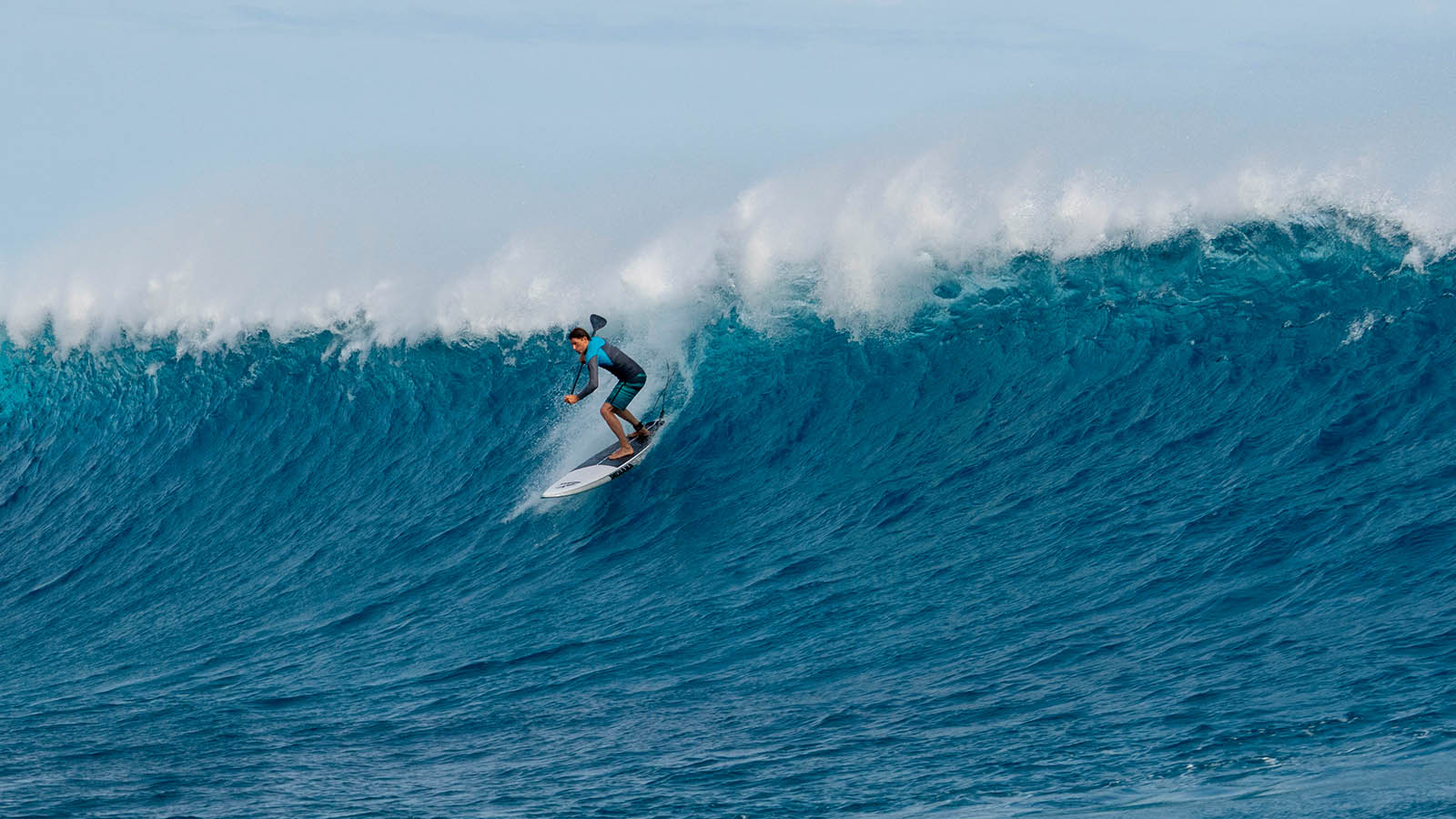 Indiana SS20 SUP Preview
Retail Buyers Guide: SUP SS20
Brand name: Indiana Paddle & Surf                                      
Interviewee: Maurus Strobel, Co-Founder & CEO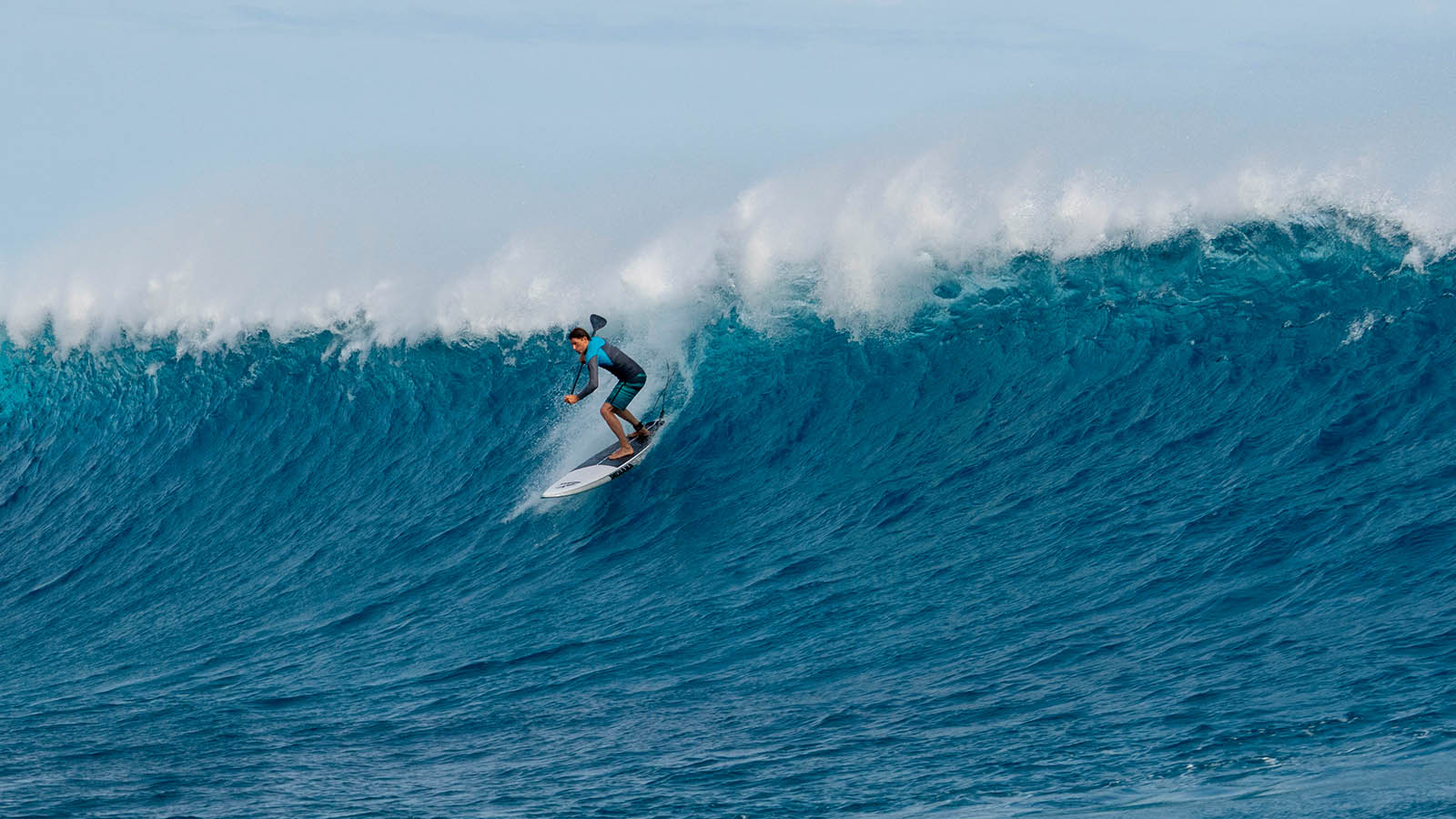 Is it fair to claim the global SUP market has peaked? Will 2020 be the year of consolidation?
In 2019 there was just too much material on the market. The amount of SUPers is still growing, but the offer was nevertheless too big. Some greedy brands and discounters offered too many very cheap boards to the customers. They were overwhelmed by all these new no-name-brands and online-offers. That makes it very hard to get an overview and find the right equipment. Serious SUP shops were in trouble to keep the sales of 2018. Because of the huge volume of boards, the prices dropped. The margins will drop for all. The players in the market need to act very smart in 2020.
With events such as PaddleExpo, 2020 pre-books are on the agenda for retailers: what is your marketing story for 2020?
We offer lighter and even stiffer boards for a lower price. For our famous family packs we use a pre-laminated double layer. For the classic and limited edition boards even the best engineered and finest dropstitch on the market, the so called woven pre-laminated double layer, which is much lighter. We developed a new split fin box, a new anti seagrass hyperflow fin, the fiberglass foot pedals which offer a hardboard-feeling and a genius wheelie bag tow-system. There are plenty of reasons why to buy an Indiana product and not a cheap one.

Which SUP categories are performing well for you? (allround, touring, race, waves, river, downwind, foiling…)
We still sell our prize winning family packs 10'6 Allround and 11'6 Touring very good. As well as our classic 12'6 and 14' touringboards. Foilboards picked up thanks to our top shapes coming from foil expert Gunnar Biniasch in Fuerteventura and shaper legend Andi Widmann from Constance.
Inflatables VS Hardboards: is there a hardboard market for the casual rider or are hardboards the exclusive realm of core riders?
Despite our very nice hardboards, we sell less than 5%. The early adapters got their hardboards and do not need to exchange them with new ones. Customers with homes directly on the beach are rare. Weight, costs, durability, transport and storage still speaks for inflatables for most of the customers. The race board market is still very small and not lucrative. Same with SUP surfing. I see the biggest potential in nice and light touring hardboards. We offer different models with 11'6, 12'6 and 14' length. The direct and fast glide feeling on these boards is just amazing, the difference is obvious for all riders. More and more customers are lazy to pump up their boards and transport them on the car roof, one day they realize they could have more fun with a hardboard.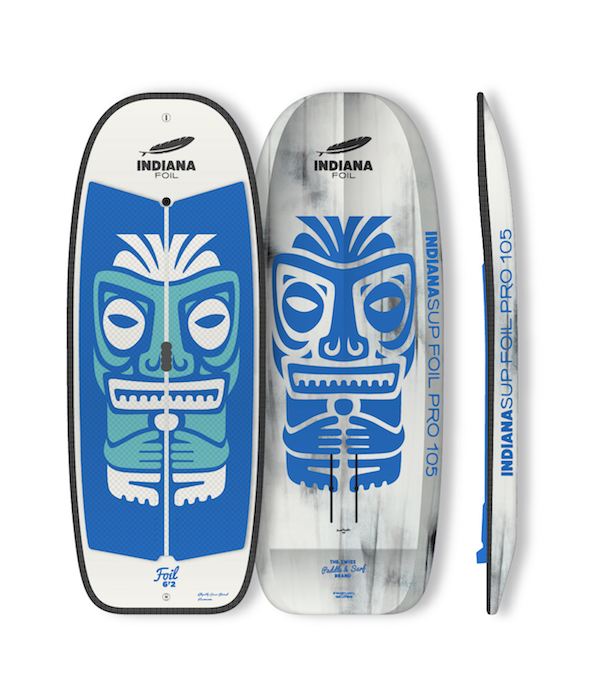 Inflatables: Which new technologies & models are you implementing in 2020?
Instead of single layers with PVC double belts and dyneema and fiberglass stringers we're switching to woven and knitted pre-laminated double layer material. The whole material mix performs better and is more solid. Weight is even lower, fun factor is bigger.
The family pack boards get a bigger brother, the 12' with 33'' width and 370 Liters volume.
For hikers and travelers we developed the 11'6 Featherlight board. A super light touringboard with a woven single layer dropstitch, four stringers and a light finbox. With only 6 kg, that board is a cool travel and adventure companion. Thanks to its fast touring shape, the paddlers will explore more in the same time compared to shorter boards with light tech.
For SUP addicts we offer the limited edition boards with the best materials: woven pre-laminated double layer, PVC double belt, fiberglass pressure belt and dyneema triple stringer. No brand is putting more materials into inflatables.
Hardboards: Composite boards are now marginal as far as demographics are concerned. Though, they embody the performance SUPing. What are your latest refinements as far as high-performance hardboards are concerned?
Our Raceboard shapes and constructions improved every year. Our shaper Andi Widmann developed a new channel system and improved the scoop rocker line of the 14' Flatwater boards. There are three widths to choose from: 21.5, 23 and 25 inches. Together with our factory, Andi improved the lamination process to get lighter, but still quite solid boards. Thanks to special molds, every board gets its defined and controlled scoop-rocker-line. As well allround, touring and wave SUPs are getting lighter thanks to our vacuum bag lamination technique.
Should the hydrofoil be seen as a bonus for the SUP market or as a threat, meaning cannibalism of its own audience?
For sure as a bonus. Skilled SUPers will buy a SUP foilboard for wave or downwind conditions. And not only boards but foils as well with different wings etc. On top of that, our SUP foilboards have footstrap plugs and can be used for the famous Wing Foiling. We will have five different Foil hardboards and two Foil inflatables in 2020. Plus some other foilboards for kitefoiling, wakefoiling and prone foiling.