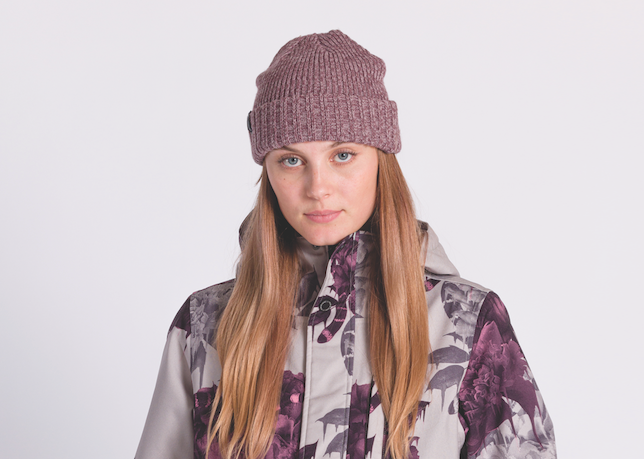 L1 2022/23 Womens Snow Outerwear Preview
Retail Buyers Guide: Womens Snow Outerwear 2022/23 Retail Buyer's Guide
Brand: L1
Interviewee: Jon Kooley, Designer
Please provide an overview of how 2021/22 is shaping up for your brand. Has COVID-19 affected your line? If so, please explain the changes you have made, and how you came to these decisions.
Like everyone the impact of the pandemic was uncertain at best. The fortunate thing in a very scary and unfortunate situation was the need for people get outside and participate in so many outdoor activities, including snowboarding. I would say the influx of new consumers in our sport has really made us look at our product offering through an inclusive and accessible lens. 
What is the overall theme behind your FW 22/23 outerwear range? From which big trends do you take your inspiration?
Our overall theme for the season was Aftermath. Rooted in the idea of life coming out of the pandemic and the emotional connection with humans and nature. I would say our trend inspiration is still inspired by classic military and vintage workwear silhouettes with a bit of a contemporary take.
What new fits / silhouettes are coming out in FW 22/23? What pant and jacket styles are most important in your range?
I would say our oversized fits are becoming increasingly more important as far as how we broaden our offering and cater to a deeper consumer base. We are also seeing a need and expectation for the unconventional, adopting elements from fashion and creating unique and feminine styles. Specifically, a few of our new pants have evolved to a higher waist, tapered leg and encased elastic hem.
What new colours / prints are you introducing?
For this new collection we created a tie-dye camo that blurs the line between fun and familiar. On the color side of things, we've always stayed fairly true to an earthy neutral palette with a seasonal tertiary fringe or trend color that complements the neutrals but brings the line to life. This season we picked a synthetic blue color that to me emulates the look of blacklight, we're calling it Ultraviolet.
Any *NEW* technical stories with regards to fabrics and materials?
Our primarily focus was the continuation in transitioning our fabrics into more recycled and sustainable fabric options.
Any trends that your brand is moving away from?
We are moving away from extremely tight-fitting pants and exploring more tailored, relaxed and oversized silhouettes.
Outerwear Best Sellers/Hero products
Prowler Anorak – The Prowler has quickly become a staple in our women's line. This military inspired anorak perfectly blends utilitarian function with a flattering feminine silhouette.
Rika Pant – New this season we're introducing the Rika, a high waisted tapered leg cargo pant with an encased elastic hem. This pant is the evolution of how we blend fashion and function in our women's line.
Lovecat Jacket – This is the third iteration of the Lovecat jacket in our line. This oversized sporty style is all about self expression and fun, pairing back perfectly to our Lovecat pant and designed to be worn as a full kit.