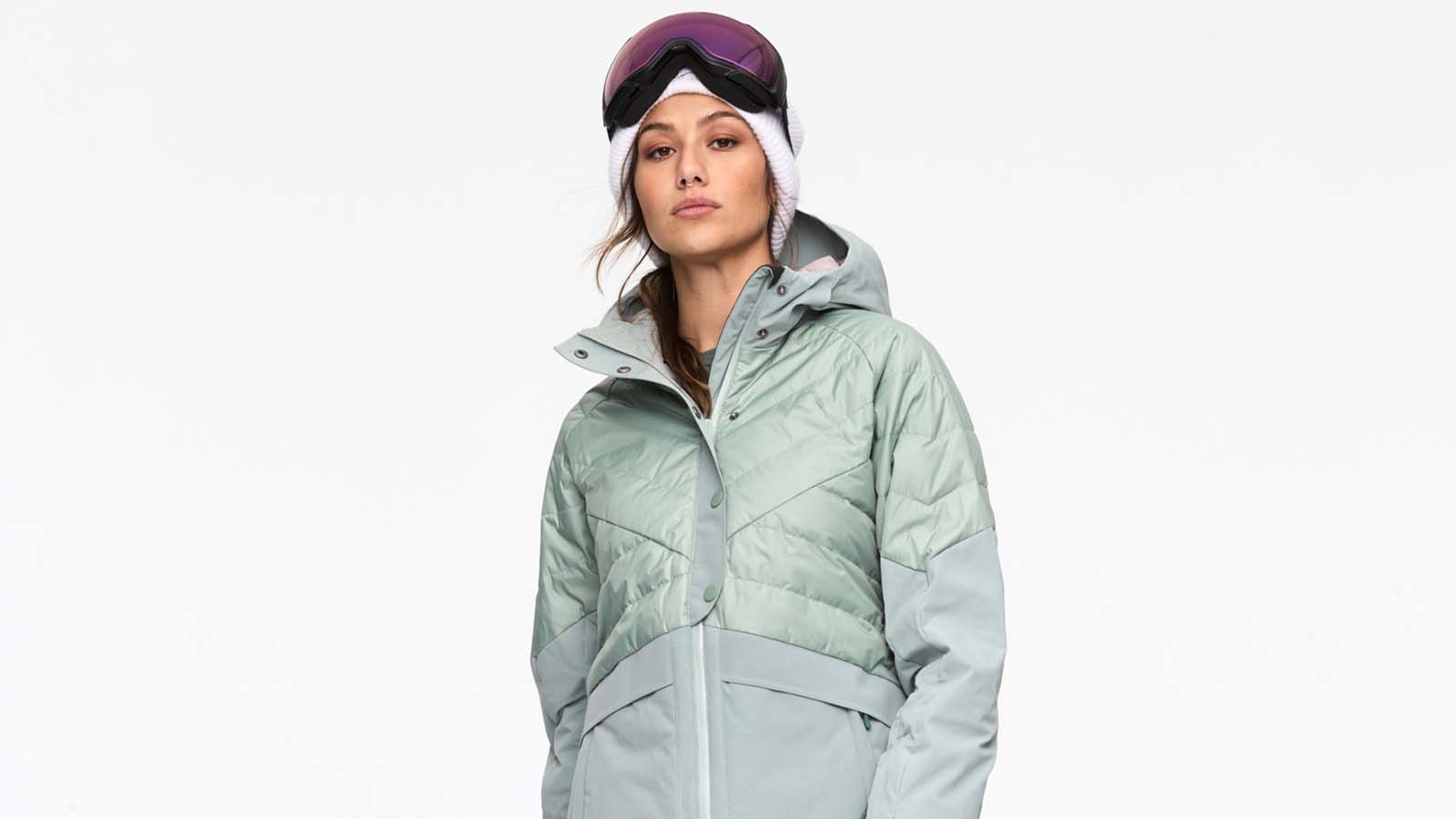 Kari Traa 2022/23 Womens Snow Outerwear Preview
Retail Buyers Guide: Womens Snow Outerwear 2022/23 Retail Buyer's Guide
Brand: Kari Traa
Interviewee: NA
Please provide an overview of how 2021/22 is shaping up for your brand. Has COVID-19 affected your line? If so, please explain the changes you have made, and how you came to these decisions.
The trauma of the pandemic has given a new understanding of how we can contribute to our overall health, effectiveness, and well being. If 69% of US women claim that they are burnt out after corona, the products we design, need to support physical and mental wellness at the same time. Kari Traa focuses on finding the best fibers for females, which is a key element for the active and wellness-boosting functions.
Global heating is playing around with the temperatures and there is a need for smart, healthy, climate-adaptive second-skin fabrics. We investigate lot of textiles and always try to push for the ones, that have a good response to temperature change and well-adapt to different activity levels.
The active wear industry is undergoing a sustainable transformation, so it is our goal to make comfort sustainable. Designing starts with fibre choice, and it's essential to weigh up fibre performance versus its overall environmental impact – so it needs to be safe, sustainable, and skin-friendly.
What is the overall theme behind your FW 22/23 outerwear range? From which big trends do you take your inspiration?
As interest in winter sports grows across different regions in the world, the winter wear and apres-ski styles influence even more than ever the overall trend. We have created a vibrant winter story where we offer technically corresponding but inclusive eye-catching garments.
You will sense that we have investigated winter archives for inspiration, combining the strong sport look that in mid-century had very feminine styling focus, and how to harmoniously combine the tech with the looks.
Overall, winter sport inspires fashion, even in the areas where it is not possible to snowboard. Bold retro aesthetics combined with design, can be also be worn on a daily bases. The modern take on retro with Voss Knit  with fine 60% Merino wool and a fit to be worn on the slopes,
Despite the growing ski trend, it is still a niche sport in lot of regions in the world. It is important to Kari Traa to encourage new consumers to be part of this thrilling activity, as well as fulfilling the needs of the expert users.
We are totally aware, that the new outerwear is a quite pricey investment and frugality is taking its stand, we really need to figure out, how to support women and design inclusive products and bring the "unlikely consumers" to the sport.
What new fits / silhouettes are coming out in FW 22/23? What pant and jacket styles are most important in your range?
We introduce a recycled softshell Benedicte, with Porelle lamination and 20K/20K. This feminine super-fitting and comfortable set have all the needed technical features that an advanced rider needs, but is also well thought through multipurpose conscious design to attract the beginners. High waistline Benedicte  Pants can easily fit with different winter activities and serve a purpose through all the colder days. Durable and long-lasting design, that can be used for lot of seasons to come.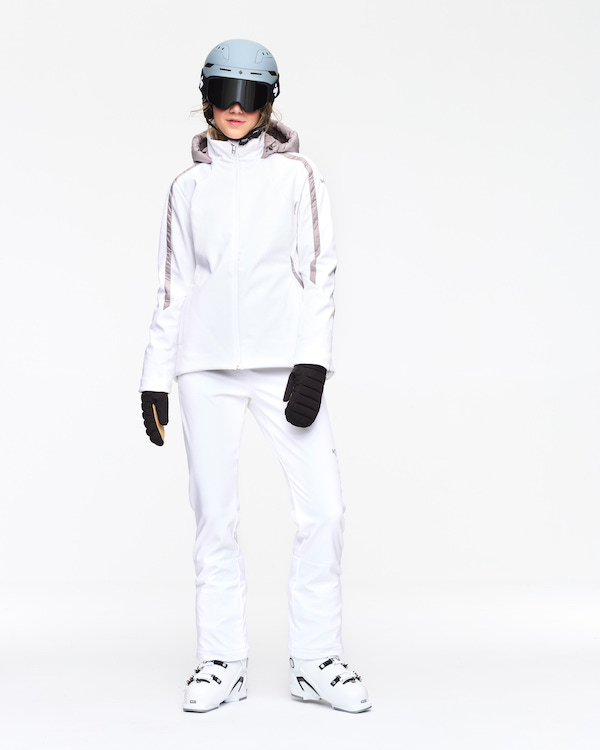 What new colours / prints are you introducing?
The blue tones in the Kari Traa Blue colour theme create a bold standout mix with already familiar trend shade Fucha and humble sophisticated combination with new faded heather flower greyish pink Taupe. Taupe is super versatile season less tone that is so easy to mix and match and works perfectly with shiny surfaces to wool.
All the winter soft and feminine grading shades are combined into our Pink colour theme. Starting with delicate light pink Fair and finishing with rich burgundy Syrup, having clay pink Dream and Taupe in between.
Embrace the nature Green colour theme has all the needed outdoorsy tones. We strongly believe in Murk, a fine seasonless middle tone green, that matches with lot of other shades.
Strong statement pieces are combined into pop-out Red theme, that is built around one classical, yet modern tone red.
Any *NEW* technical stories with regards to fabrics and materials?
Benedicte ski set, and Voss Parka are weatherproofed with Porelle lamination. Porelle lamination is durable and long-lasting,. The Porelle production company is driven by solar energy.
Big focus in the collection is on inclusivity and the materials responding to specific needs of the growing plus-size markets. And it is not just about the size, but the multiple variations of female curves that require many different silhouettes. A growing number of products in our collection are designed to work with a diverse range of body types. We are introducing innovative Oline seamless wool baselayer, which is a unique piece that adapts with your body if you have parts that are in between sizes, wether it is wider hips or broad muscular shoulders. This Merino wool mix (54% wool 22% Polyester 20% Polyamide 4% Elastane) super comfortable seamless design with stand-out patterns is suitable for various range of activities and adapts with temperature changes. Seamless construction creates minimal amount of production waste and is a very big sustainable step.
Any trends that your brand is moving away from?
Kari Traa DNA is all about unique handwriting and eye-catching design. We have been working a lot on how to make our colourful design also survive the test of time and be sustainable. We introduce an updated colour-system with bigger selection of long-term colors. This colour chart is all about design-wise and longevity. With this sustainable way of thinking, we are extending the product lifetime and make the products match better in new seasons and in customers' existing wardrobes. We have toned down the aggressive colour blocking and contrasty trim usage, but instead, we are representing the KT eye-catching colourful handwriting in solid poppy seasonal colours and a growing number of designer prints.
What are your top marketing stories for FW 22/23? This will help us to put some focus in the right place.
Kari Traa will continue to make girls and women all over the world our number one priority. For FW 22 we will continue spreading the word on Girls Will Be Girls to try to break the rules that holds girls back. "Girls Will be Girls" is a movement to set girls free. Free from the rules that keep us out of the workforce, sports, and society. Moving forward we also want to have more focus on the technical product features regarding our Snow & Outdoorsy collection. Explaining the benefits of the features to our customers.
Outerwear Best Sellers/Hero products
One of our most important highlight pieces for next season is the Benedicte set. The technical features and the feminine fitting is all you need as an advanced snowboarder as well as a beginner. The Benedicte Pants consist of a high waistline and has a adjustable waist and wide waistband for extra comfort and coverage.
Voss Parka is the second high light piece from our FW22 collection and comes in two beautiful colors. Porelle lamination makes this jacket weather proof, durable and long-lasting. With warm padding and water repellent material this Parka keeps out the cold and wet.  Lining fabric is made of 100% recycled polyester.
Ragnhild Down Jacket is a breathable, water-repellent women's jacket with a sporty look and super-warm 80/20 down.  This jacket is perfect for snowboarding and other outdoor activities.  The matching Ragnhild Down Jacket with the Agnes Ski Pant gives you a complete look. The different colored angled sections gives it a cool patchwork look for piste performance.
BASE LAYER FOCUS
What's your base layer strategy for FW 22/23? Please let us know your tech innovations, materials, colours and price points.
In addition to the Oline seamless wool, there are more news to add.
Nature and heritage are Kari Traa´s biggest inspirations, they have become the great unifiers and healers in a period of upheaval. These are something to protect, using sustainable and regenerative processes and bringing the antique craftsmanship and sense of community to the modern era.
KT is really taking care of brands Icon patterns, for example iconic Rose wool baselayer has a new "sister" – Rose Lightset, with polished clean look and lighter, even more skin-friendly Merino touch. The streamlined design emphasis the female body form in the best possible way. The iconic pattern is still in focus and has a little reduced size and toned-down colour combinations for more sophisticated and sustainable longevity focused design. The design-wise approach has also been used for another news Voss Cashmere mix set. Where the humble lines of Rose pattern and advanced 20% cashmere gives a premium fabric touch vreating a dream combination. A true investment piece that never gets out of style.Moving towards an even better baselayer future, KT has also updated all their well-known synthetical baselayer styles into Recycled content.