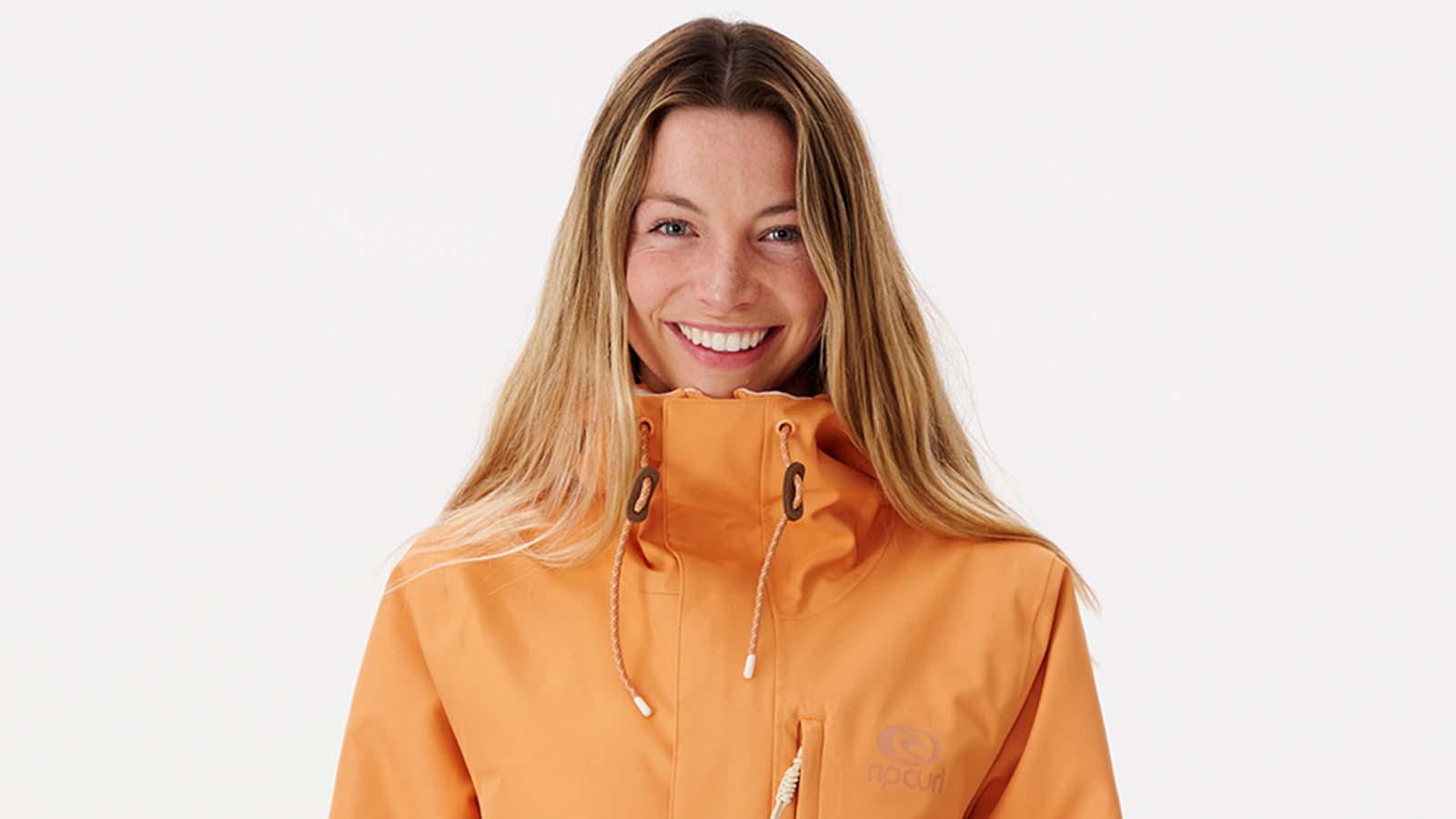 Rip Curl 2022/23 Womens Snow Outerwear Preview
Retail Buyers Guide: Womens Snow Outerwear 2022/23 Retail Buyer's Guide
Brand: Rip Curl
Interviewee: Raphaël Delfour, Winter & Trade Marketing manager and Valérie Wieser, Women Apparel Creative manager
Please provide an overview of how 2021/22 is shaping up for your brand. Has COVID-19 affected your line? If so, please explain the changes you have made, and how you came to these decisions.
COVID-19 affected our European line. The ski resorts remained closed in most countries in Europe. Despite the inexistant turnover in resorts and the shortest sell time due to suppliers deadline, our retailers play the game by placing orders. We have already started a change in 2021/22 by developing a new range structure and fits.  Further, we continue using and developing specialized technologies who enable performance, impermeability and breathability.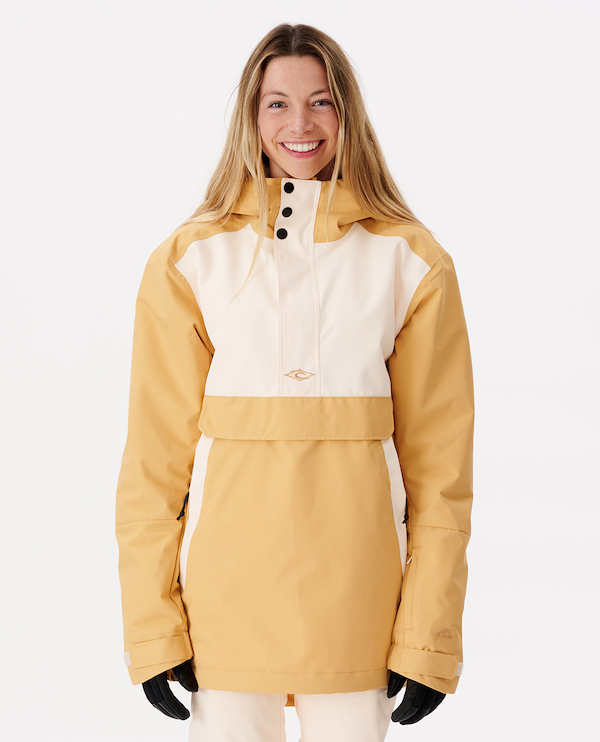 What is the overall theme behind your FW 22/23 outerwear range? From which big trends do you take your inspiration?
Our biggest inspiration is definitely the success of our apparel collection. Recently at Rip Curl, the outerwear products is tied to apparel division. We are now creating consistency between snow jackets and the apparel offer in polars, fleeces, tee-shirts … The goal is to keep our surf spirit in the mountains.
What new fits / silhouettes are coming out in FW 22/23? What pant and jacket styles are most important in your range?
With 35 years of experience in outerwear, Rip Curl always upgrades the range with new fits and more modern silhouettes.
The FW22/23 collection is still split into 2 level of technicity : core and rider. In the core part of the range, you will find our core apres jacket : a technical product for women with a 20K/20K waterproof membrane, heatseeker lining, critical seam sealed and practical pockets. Then moving to the rider part of the range, you will find the parker, the betty jacket, the anorak and our high-waist outerwear pants to meet the needs of women ready to perform in the mountains. The rider parker is a new fitted and techwear jacket developed to confront the cold. Concerning our rider anorak, we make it more practical, especially in terms of pockets and volume. Nice color-blocks and colors are offered. This part of the range with 10K/10K laminated fabric made by fortress and critical seam sealed has been designed in a way that it will fill the gap between classic outerwear products and more lifestyle jackets you could find in Anti Series .This range with its 2 levels of technicity is covering every need you could have while going up the mountain, from hardcore products with no compromise to trans categories jacket that could also be worn in a city or during a cold day at the beach, the aim of this range is to propose a versatile offer where everyone can find it's perfect match .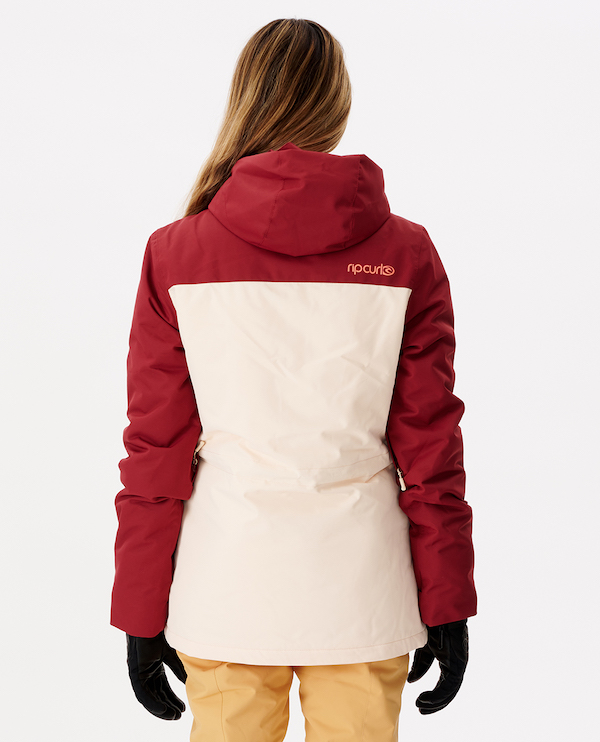 What new colours / prints are you introducing?
We developed 3 color stories in our outerwear range. Each jacket/pant is offered in all color stories related to apparel.
MELTING WAVE is our DNA color story which is represented by scenic prints mixed with color-blocks and links outerwear to apparel products.
SURF THREE HOUSE offers ethnic and geometric prints inspired by Aztec civilization from the 90's.
EXPRESSION SESSION is a fashion and colorful story. Pop colors (especially mint green) mixed with checks illustrate a fun and fresh spirit.
Any trends that your brand is moving away from?
Rip Curl doesn't move away from trends, but refocuses on its DNA, its surf spirit. The whole range reflects it, from apparel to outerwear.
What are your top marketing stories for FW 22/23? This will help us to put some focus in the right place.
MELTING WAVE corresponds to our top marketing story. Through this impactful collection, we offer to the consumer a tremendous cross-merchandising from apparel to outerwear. It means we bring consistency from base layer and mid layer (fleece, hood) to our ultimate jacket in product details and prints.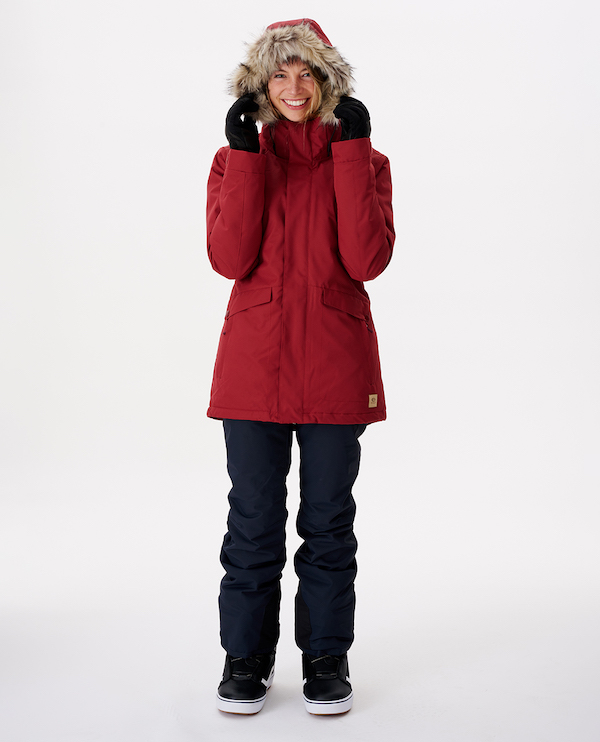 Outerwear Best Sellers/Hero products
The Rider Parker is one of our key winter pieces for women. This techwear product is a combination of outerwear technologies and fashionable trends.
The Rider Anorak is a modern product appreciated by women in the mountains. Its 10K/10K waterproof membrane and its practical front zip pocket add value to this winter style.