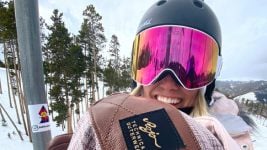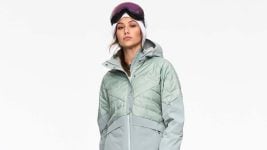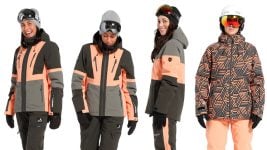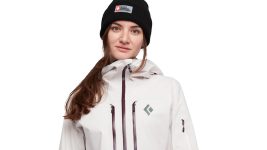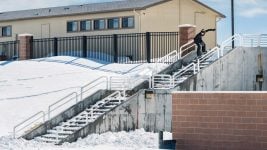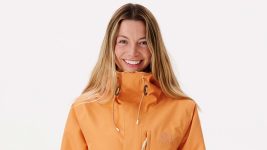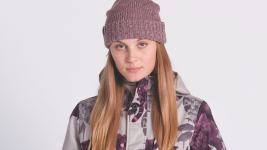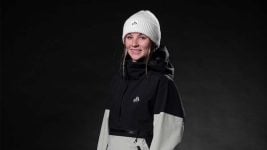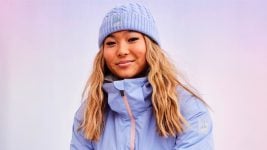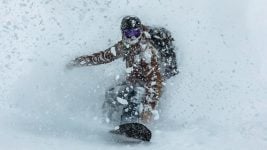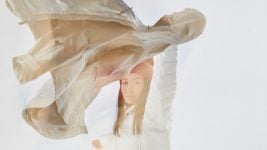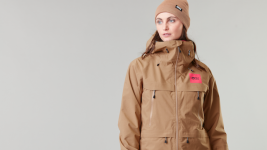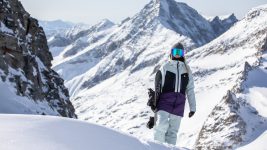 Womens Snow Outerwear 2022/23 Retail Buyer's Guide
Times are challenging and change is all around us. If tackled the right way, there's great potential for shifts that benefit not only the brands themselves, but also their customers and our environment. Anna Langer reports on the trends for Women's FW22/23 Outerwear.
The last two years have been tough, for everyone. Brands in all branches and industries had to adapt their working practices to continue to function. Which isn't an entirely bad thing. Delays have led to rather healthy collection overhauls and strategy changes in a world of constant overproduction, as Candide and Eivy have reported. "We are focusing more on carryover styles and bestsellers paired with some really eye-catching seasonal prints and colours" says Martin Vister, Eivy CEO. Marion Bertrand, Product Manager for Picture Organic Clothing agrees that the "crisis has allowed us to improve our carryover and essentials strategy and to rationalise our collections." Burton's Director of Product Strategy Europe, Christine Egger says it has accelerated and enforced what they've already started: "building out the foundation by increasing carryover products and focusing on versatile layering". Black Diamond invested in digital infrastructure: "We put a big focus on forecasting and committed to higher inventory to be able to guarantee fulfilment and deliver in time."
Roxy reviewed their buying strategy: "The idea was not to create too much stock and to arrive this winter with a fresh new collection. The frustration of last winter made everyone rush to book their vacations for this winter." And while things continue to be challenging as long as travel is restricted and resorts can't open fully, there is a silver lining to be found, as Kari Traa point out: "The trauma of the pandemic has given a new understanding of how we can contribute to our overall health, effectiveness, and wellbeing."
THEMES
When asked about trends for FW22/23, Tony McWilliam, Head of Product at newcomer Candide explains: "The old ways of annual/seasonal collections is over. We focus on ensuring that what we design and create are essential, technical, functional pieces which support the user in doing the things they want to do – get outside in the mountains and express themselves on snow." FW sum it up to "quality is sustainability", which has evolved from a trend to a recurring and majorly important theme for the majority of brands. "Product durability is key to consumers when making a buying decision and an important sustainability criterion.
This is an attribute we at Black Diamond consider in all our products and have put a heavy focus on for F22," says Kristina Ehrschwendtner, Black Diamond's Apparel & Footwear Merchandiser, Europe. Picture's campaign theme is "Make An Impact", illustrating how people's smallest actions can have a big impact on our environment. Kari Traa state their goal as making comfort sustainable: "Designing starts with fibre choice, and it's essential to weigh up fibre performance versus its overall environmental impact". At Norrona, new launches are supposed to last for a minimum of 4 years before receiving changes: "This is a matter of consistency, which, in turn, is a matter of quality." Rojo's Tread Lightly concept includes only producing what's needed and measuring the subsequent impact on Mother Earth, the concept addresses both the difficulties of Covid as well as their sustainability goals. 
A newly emerging, yet long awaited trend by the female clientele, is inclusivity. "A main focus when developing the 22/23 line was Gender Inclusivity: ensuring product accessibility with non-binary options and creating gender product parity between sexes to ensure performance products with the same end use," explain Burton. Kari Traa agree that a "big focus in the collection is on inclusivity and the materials responding to specific needs of the growing plus-size markets. And it is not just about the size, but the multiple variations of female curves that require a greater variation of silhouettes." Norrona work with gender neutral colours and 686 embrace riders like Mia Brookes, Emma Crosby and Darrah Reid who wear mostly men's outerwear and have introduced more gloves and mid-layers designed specifically for women, that also combine well with the men's looks. 
Other important themes are backcountry riding and technical gear from Airblaster, Burton, Black Diamond and Dakine; heritage inspiration from Burton, elho, Kari Traa, Roxy and Rojo; as well as contemporary takes like L1TA's military and workwear inspiration or Rip Curl's 'surfing the mountain' vibe.
SILHOUETTES
Tying into the inclusivity theme, Airblaster developed a new "Every Body Fit" which is a shorter silhouette with a wider fit. Kari Traa have a growing number of products designed to work with a diverse range of body types. "Oversized fits are becoming increasingly more important as far as how we broaden our offering and cater to a deeper consumer base" finds L1TA Designer, Jon Kooley, Norrona generally gravitate towards a more spacious fit offering a bit more volume between the body measurements and the garment, while elho offer oversized, padded windbreakers, next to "a very new and sporty short jacket for women, that looks different from all the 'ski-bunnies' stuff" says CEO, Simone Pitow. 
For something different on the lower half of the body, female riders can opt for "high-waist outerwear pants that meet the needs of women ready to perform in the mountains" from Rip Curl, a super feminine Softshell pant from Kari Traa and new pant styles from L1TA that "have evolved to a higher waist, tapered leg and encased elastic hem," adopting elements from fashion to create unique and feminine styles. 
Burton reworked their technical performance offering in the [ak] women's line and created a new, authentic backcountry kit for women; Picture Organic offer new silhouettes dedicated to backcountry touring; and the new Candide C2 range is composed of premium technical outerwear and mid-layers for those who wish to combine pinnacle performance with Candide's elegantly refined style. Jones Outerwear also premier their Women's line for FW22/23, with relaxed fit, high performance wear "blend comfort, performance and sustainability in a fresh look."
Rehall focus on a cleaner design with less colour/print combinations and elho are "coming back to the more casual fits for skiers, offering the first performance jackets without oversized fit in our signature colours." Rojo promote silhouettes and styling which they know are current and have staying power. Dakine articulate the designs in each of their four segments to fit the designated riding style. 
COLOURS & PRINTS
A lot of brands will be mixing earth tones with brighter colours, especially blue. Burton introduce a new brand colour called "Jake Blue"; FW contrast sky blue with bright orange and lightning blue; L1TA combine a "synthetic blue colour that to me emulates the look of blacklight" called "Ultraviolet" with their earth shades; Norrona feature a lighter cold blue / grey called "Blue Fog" next to a classic sporty Mykonos blue; Dakine mix up Carved Blue, Rusted Orange, Earth Green and Dustbowl Pink; Horsefeathers mix earth colours with toned, yet bright colours; and Rojo opt for "shades of green that act as a soothing calming colour as we connect with nature and a new consciousness". Rosy shades stay important for women's as well. Black Diamond add Tundra, ice pink, aloe and blackberry; Rehall work with "Rose Snake, Plum Perfect, Dark Purle and Pink Lady"; Candide updated their cabernet colour; and Roxy introduce a soft purple lilac into the mix which works really well combined with black.
For those who like it brighter, elho extended the neon range with some powerful colour combinations next to a sportive black and anthracite, alongside two of their iconic all-over prints, Rip Curl mix checkers with pop colours such as mint green, and Roxy introduce honey as a strong new street colour and eye-catching bold red in the Chloe Kim range.
L1TA blur the line between fun and familiar with a tie-dye camo print, Picture Organic show three new feminine prints such as a cloudy/smoky textured effect, traditional cement tiles to a floral photo print, Rip Curl feature ethnic and geometric Aztec prints, Horsefeathers paint Cheetah in black & anthracite, and Roxy show a strong mix of florals and sportive abstracts.
MATERIALS 
In a weather dependent industry such as ours, you can't afford not to think about your impact as a brand – especially in times like these. Yet the story doesn't end with just eco-friendly production: for real sustainability, products need to last. "We begin with a purposeful and researched fabric selection. We incorporate eco-friendly materials where they prove to be both durable and functional. For 22/23, the recycled fabrics ratio on the collection is getting higher, from insulation, to linings, to zippers," says Irena Umek, FW's Marketing Manager. "Dakine is a company that has made life saving equipment since 1979. We respect the high standard by designing apparel to last.
Like equipment, all styles must be durable with classic designs that are both a pleasure to use and keep you protected from the elements. Glue ramps, internal bellows, cold pressing – these are all ways we build products to last and perform." CANDIDE agrees: "Our products are either sustainably created or recycled. Our C1 and C2 collections feature a unique bio-sourced/recycled polyester fabric. In an industry first, refined crystalised sugar is extracted from sugar cane waste, fermented, and transformed into ethanol. This bioethanol is converted into bio-mono ethylene glycol (Bio-Meg) and extruded into a thread then weaved. This process generates 25% less CO2 emissions vs. traditional methods." Picture Organic Clothing have continued to expand their "Biosource" initiative, so far, they've achieved making their RESORT range 70% bio, making their products from Biosource fabric and recycled polyester.
Black Diamond continue their collaboration with GTT's EMPEL Technology, a revolutionary water-repellent treatment which eliminates the production of water pollution from fabric finishing and Rojo also feature a recycled element wherever possible in their outerwear fabrics, linings and insulation and are now looking towards packaging and trims. Horsefeathers use biodegradable packing and are implementing Primaloft Bio alongside Ultratech Recycled on more of their models. Next to re- or upcycled materials, Jones also emphasize the social impact of their products by only working with ethically certified factories.  
Staying warm and dry is obviously another major factor for our beloved sports. Roxy have extended their Warmlink innovative heating panel technology to other products of the range such as gloves/ mittens, base layers and a belt that you can wear under any snow jacket. Rehall continue their Re-tech dry outer shell fabrics with an improved lamination and Kari Traa feature Porelle lamination (durable, long-lasting and a great fit to female needs) in one of their pants and a parka. Norrona combine "the comfort of tights with the functionality of a ski pant" in their new lyngen collection with 4 layers: a warp knitted highly stretchable and thermal quality, a highly stretchable woven double weave, a 200D waterproof fabric and a highly stretchable quality for the pockets made to accommodate more oversized items." And last but not least, FW enhance comfort with their new, so called pre-baffled insulation fabric: "The baffles are made during the weaving process, ensuring a super-soft hand feel, durability, and more water resistance."