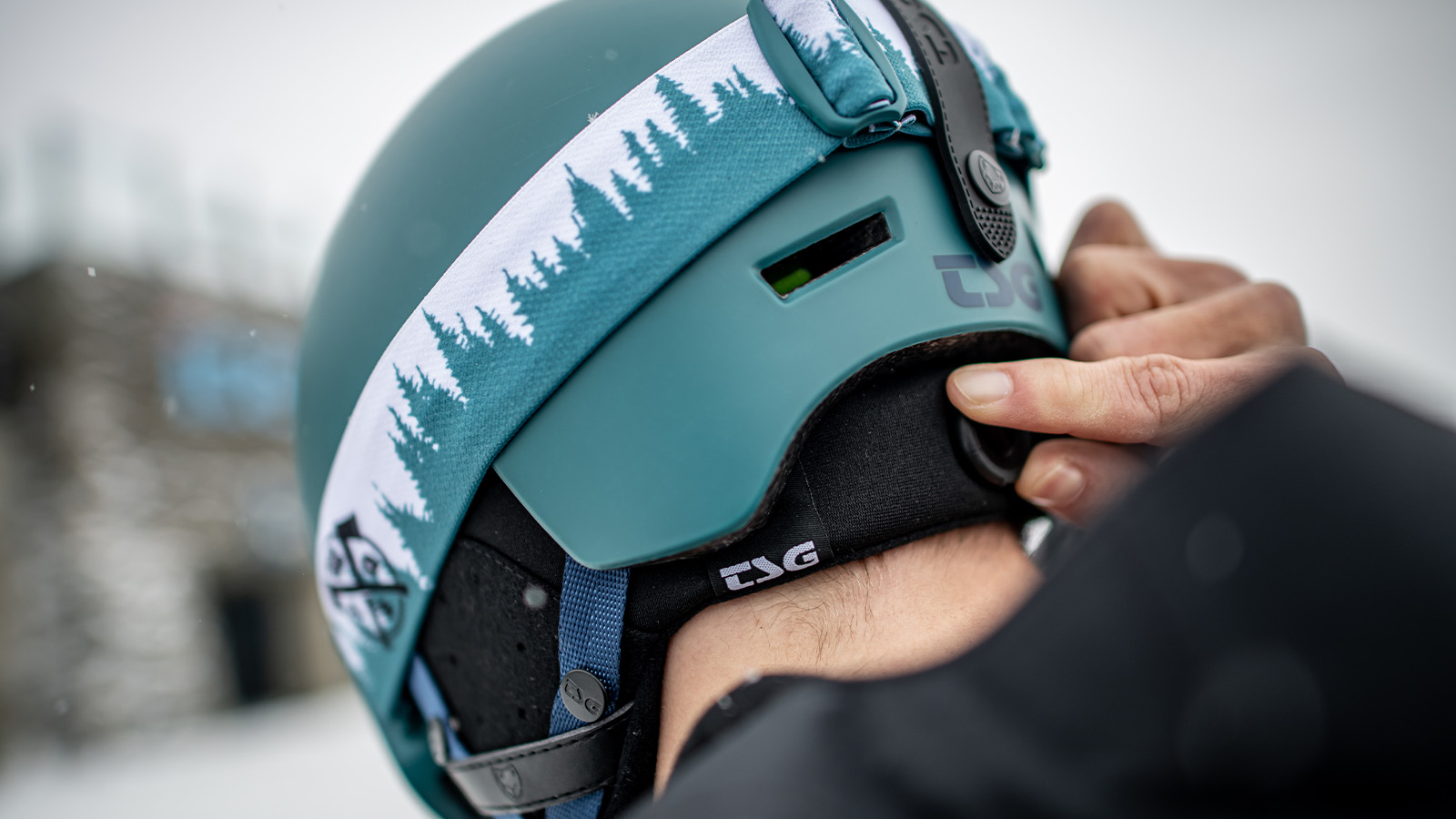 TSG FW20/21 Snow Helmets Preview
Retail Buyers Guide: Snow Helmets FW20/21
Brand:  TSG  
Interviewee:  Ruedi Herger (CEO) and Nadja Herger (Head of Communication)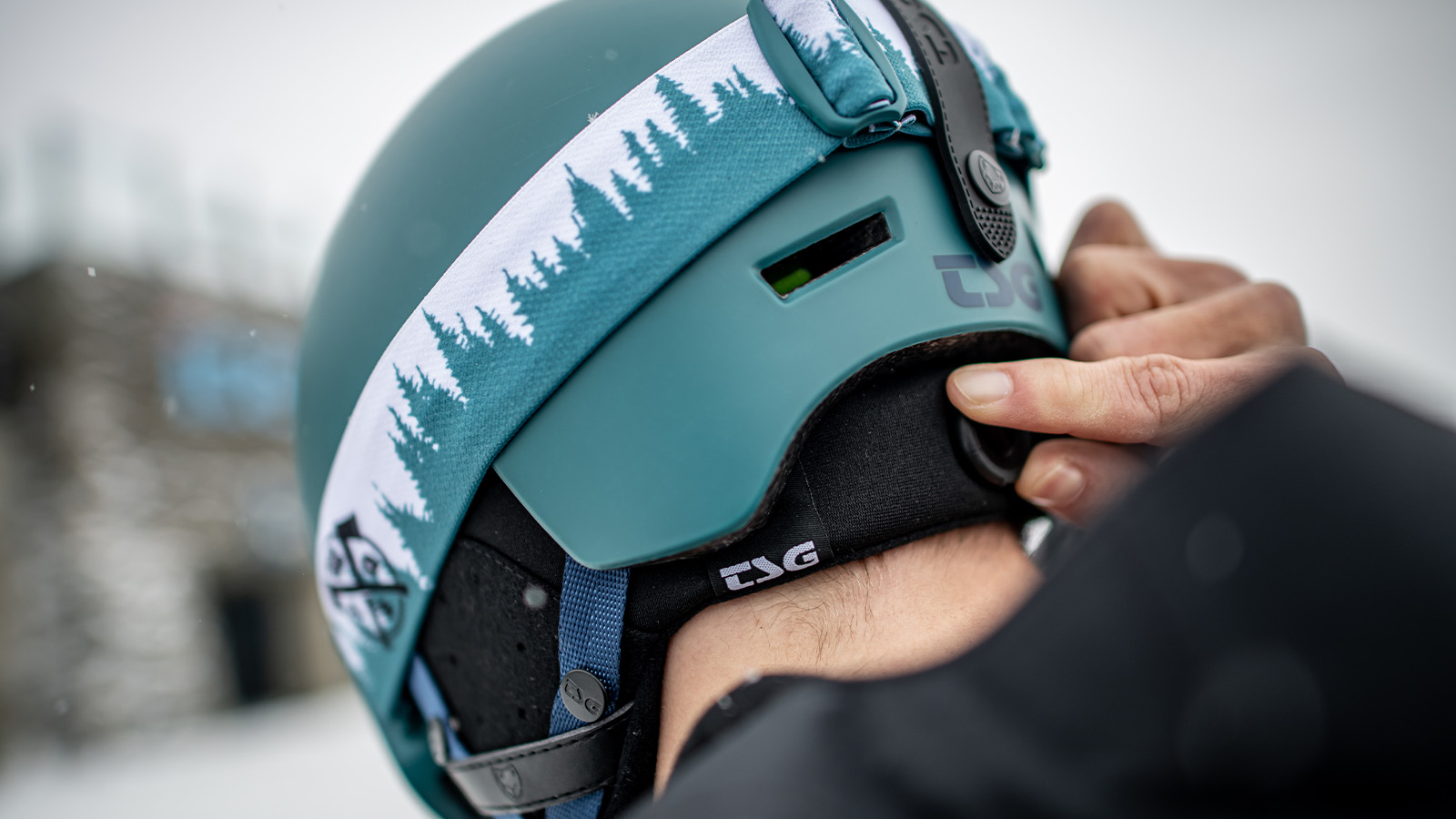 What are the main trends in the helmet and/or snow protection market for action sports in FW20/21 and how do you address them with your products?
The trend for wearing a helmet is definitely established. Most people wear helmets on and beside slopes and parks. Something that could definitely be improved is if people would wear a helmet with the right fit. And we still see poor combinations when it comes to compatibility with goggles. If the athlete would care, or the shop would advise the customer properly, then one could surely see an improvement here soon. Many people are satisfied with a badly fitting helmet because they don't know any better. A safe construction method and the fulfilment of all legally required standards is a matter of course. We also put a lot of energy into the perfect fit. Heads are different, which is why we also offer different helmet models for different head shapes. We are now targeting the Asian market in particular and are launching our two top sellers, the Gravity and the Fly helmet in asian fit. We have designed these especially for rounder and larger head shapes.
When it comes to trends in design, we have observed a clear trend towards solid-coloured helmets over the past few seasons. This trend won't change but people are more open to variation of colours. It's not just black and white that sells but we had a great success with all kind of nature tones. Now we move further and offer some deeper colours like a dragon green and grape red and also bring back gloss surfaces with orange and blue. The colour must fit to the snowboarder's outfit.
Luckily there are still snowboarders and skiers that like graphics, so our graphic designer doesn't get bored 😉 and plays around with some colour blocking, logo types and a pretty nice tree skyline. Or take the black and white checkered pattern at the bottom line of the Fly and Arctic Nipper Maxi helmets. A sprinkled design with colour fade on our Cosma helmet for women. Timeless graphics that don't put themselves too much in the foreground but are sophisticated enough to stand out.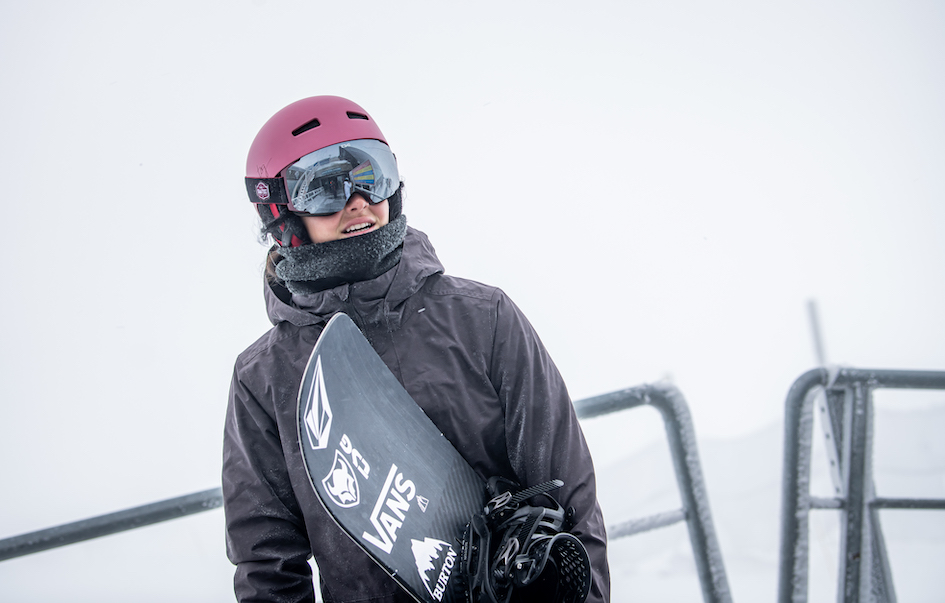 We also cooperate again with Kathi Macheiner from the adhocrates. She is the mum of The Snowboarding Family (@thesnowboardingfamily) and a designer. Perfect match for our kids helmets. She did a Yeti inspired illustration.
A trend in back protectors is certainly that the shop and end users are interested in whether the products are certified. A new challenge is that the foam also works at temperatures as low as -20°C and passes the tests in the test laboratory. We have revised all our products and they pass the tests.
Do you have any new models, accessories or innovations in the pipeline for FW20/21? Please talk us through them.  
With the Konik 2.0 we add a new helmet model to the line for slope racers and freeriders who like to keep control. A clever, active ventilation system ensures draught-free ventilation and gives complete vent control in all conditions. This light in-mold helmet also has a removable, washable comfort liner. The Konik 2.0 is size adjustable via the TSG dial-fit system to make it suitable for all winter sport enthusiasts.
We will also launch a new facemask that will play a special role, in terms of safety, when worn with a helmet. You will learn more about it at the Shops 1st Try in January.
We are also working on some new earpads with an integrated communication system for ski and snowboard instructors or other small groups together with Earebel.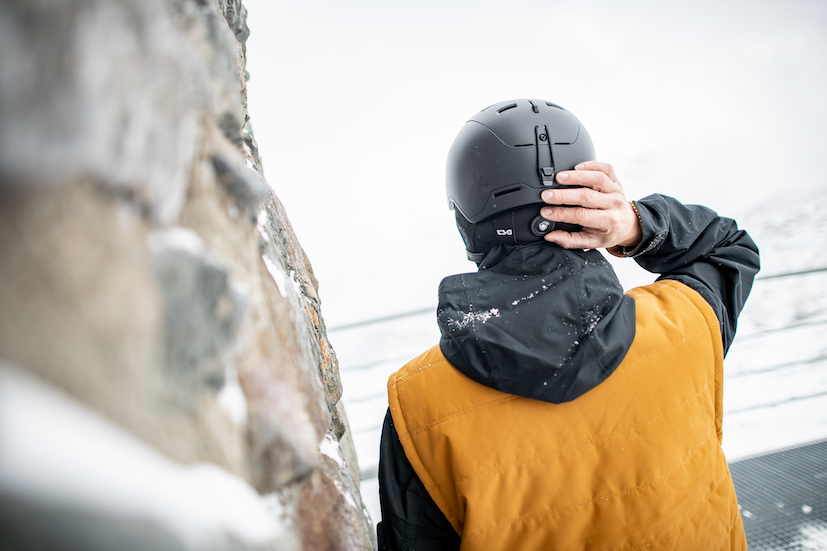 Are your products targeted to specific customers / rider types?
Our brand and our product range are certainly aimed at a younger audience. We develop our products for the young wild. The good thing is that the young are very picky and would not wear a badly fitting or slipping helmet. And of course, the style has to be right. All these aspects flow into our products and all winter sports enthusiasts who opt for a TSG helmet or protector benefit from it.
With 13 helmet models and a wide range of protectors, we have the right offer for almost every rider type.
Have you noticed a change in attitude towards wearing snow helmets/ protection? Do you think people are generally more risk-averse in recent years?
I think people are a lot riskier today than they used to be. The gear is better and social media is flooded with awesome videos and inspires people to dare more things. On the other hand, people are also more aware, inform themselves and there are avalanche awareness courses on offer. Nevertheless, I believe that many are too careless. Off-slope riding is now part of a normal snowboard/ski day and is no longer an exception. Helmet and back protectors are then mandatory equipment.
Accidents also happen on the slopes, sometimes worse than in the back country. Today the usual winter sports enthusiast also prefers to wear a back protector. For them it is particularly important that it has a good fit and is comfortable to wear. Protective shorts and knee pads are popular with freestylers and certain (more padded) models are also popular with beginners.
In which area do you see the biggest growth in the helmet/protection market?
The biggest grow is still in the youth market with helmets that grow with the kids. We offer great solution that combine the regular dial-fit system with sizing pads in different thicknesses for a perfect adjustment to a kid's head and room to grow.
We also expect a grow in Asia with China that invests into the winter sport business.
So let the snow fall on time, otherwise the discount battle will start too early again.
Do you have any interesting POS materials for retailers?
We offer displays for helmet and protector presentation in the shop. In addition, there are banners and flags, which can be used for events.
Everything else we manufacture on request and perfectly tailored to the dealer.